This post may contain sponsored content and or/ affiliate links. This is a way I make an income from my blog without it costing you my readers any money!
P.S. I am a participant in the Amazon Services LLC Associates Program, an affiliate advertising program designed to provide a means for sites to earn advertising fees by advertising and linking to amazon.com.
If you are staying in Bogota for more than a few days there are some pretty incredible places you can visit. Just a short bus ride from the city are 3 day trips from Bogota worth seeing. It is a different world when you venture outside of the city so I really recommend making at least 1 trip if you can.
Catedral del Sal
Most people visiting Bogota for more than 2 days make the trip to The Cathedral of Salt in Zipaquirá. You will find lots of tour companies wanting to take you there for a nice fee. Don't bother. It is so easy to get there on a bus and you have to pay for a guided tour anyway in the entrance fee. So take my advice and save yourself some $$.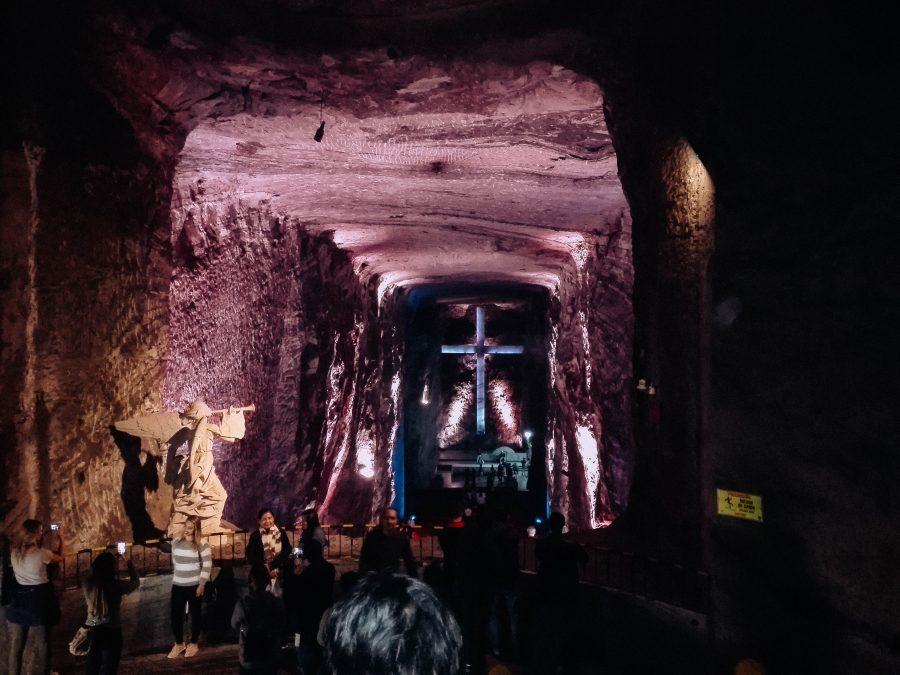 For my full guide including how to get there click here to read my full post.
La Chorrera
Just 1 hour outside of Bogota is La Correra Waterfall, the tallest in Colombia. If you have a few days in Bogota I highly recommend spending at least one of your days there outside if the city! It really is a different (more beautiful and less polluted) world just over those mountains.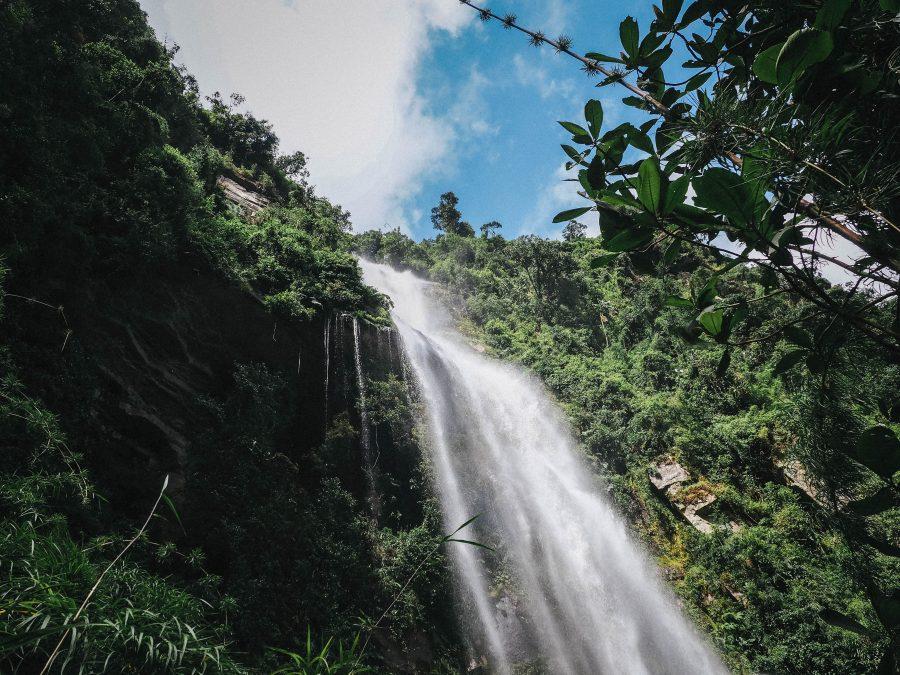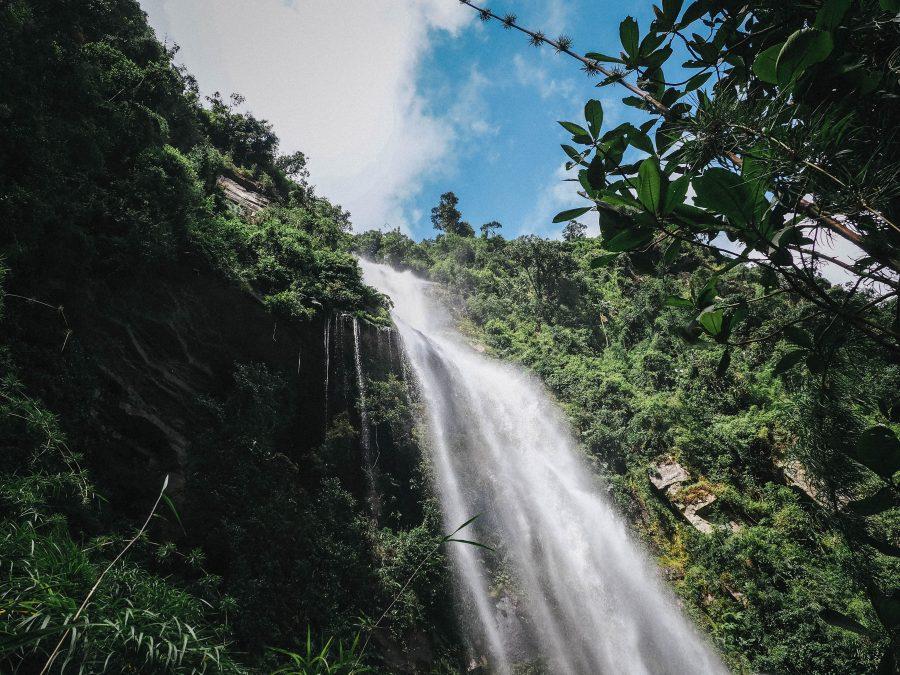 It is easy to reach and so worth the day trip!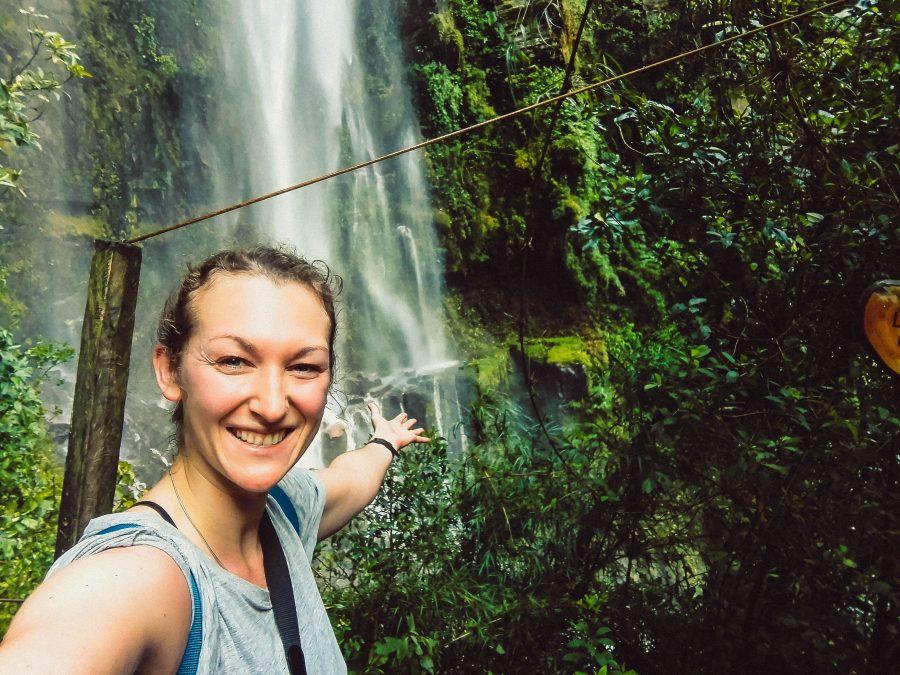 You can read my full post here
Thermal Spa
If you are looking for the perfect relaxing escape from the smog of Bogota then look no further. Just a 1-hour bus ride from Bogota in a town called Choachí you will find Thermales Santa Monica. This is the closest Thermal Spa to Bogota and well worth a visit.
The cost of a day pass is really reasonable. For an Adult it is $20mil on a Monday, $25mil Tue-Sat and $35mil on Sundays or public holidays, making it really affordable.
You can read my full post here.
Top Tip
It is on the same bus at the waterfalls so I suggest going to the waterfall and camping overnight there. Then the next morning make your way back up to the main road and take a bus down to Choachi (or just hitchhike – probably quicker) and find a campsite or Finca to stay there if you want to stay for a second night. Then you can spend the day in the spa returning to Bogota on the last bus at 5 pm or the next morning.
Traveling to Bogota? Be sure to check out my other guides for fun things to do!