If you want to get to the natural wonder that is Semuc Champey you are going to have to work for it! Most people stop at Semuc on route to Tikal from Antigua, or vice versa. So here's my guide to getting from Antigua to Semuc Champey.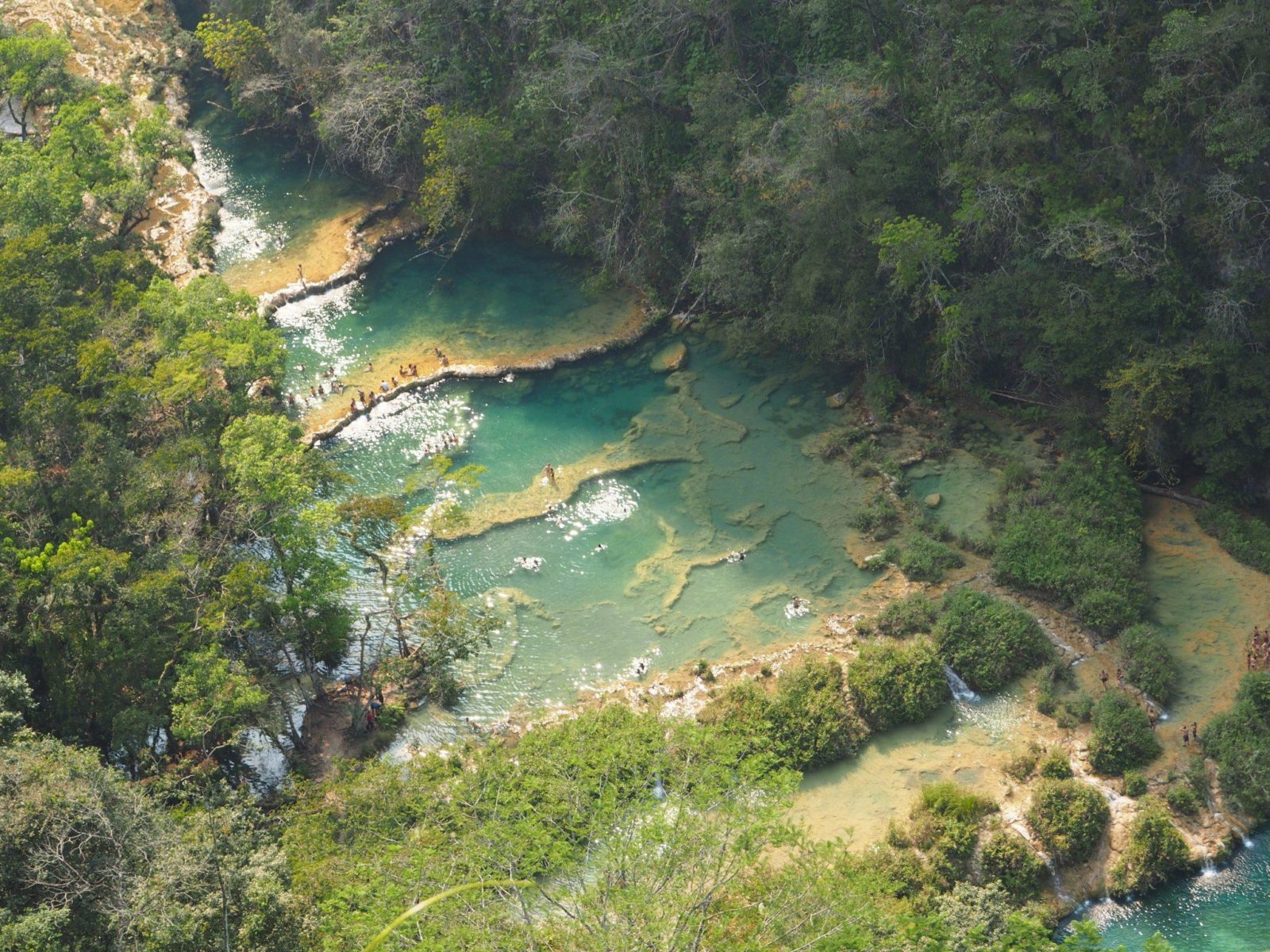 The cheap way (like a local)
Head to the bus terminal by the market and take a chicken but to Guatemala City
From Guatemala City, you will need to get a bus to Coba

From Coba, you will need to get a bus to Lanquin
Note: These are not easy changes, you will have to ask the locals for help finding the next bus you need and you may need to walk a few blocks to find the stop.
Travel Time: It will likely be in excess of 12 hours and cost should be around 100Q
Cost: Around 100Q
The "normal" way
By far the quickest and easiest way to get to Semuc Champey for Antigua. There are daily shuttles that leave at 8 am (9 am by the time you have driven around picking everyone up!) and they cost 150Q although if you shop around you may get it for 125Q. Any of the travel agents in town can organise this for you or ask at the reception of your hotel/ hostel. They will pick you up from your hotel or hostel and drop you in Lanquin. From there there will be a free pickup waiting to take you to one of the hotels either in Lanquin or Semuc.
Travel Time: They will tell you 8 hours…expect 9-10 hours
Cost: 125-150Q
The luxury 5* way
Sorry, just kidding, there isn't a nice way to get here….like I said if you want to see Semuc Champey you are going to have to work for it!
If you are going to be visiting Semuc Champey make sure you read my blog post on it!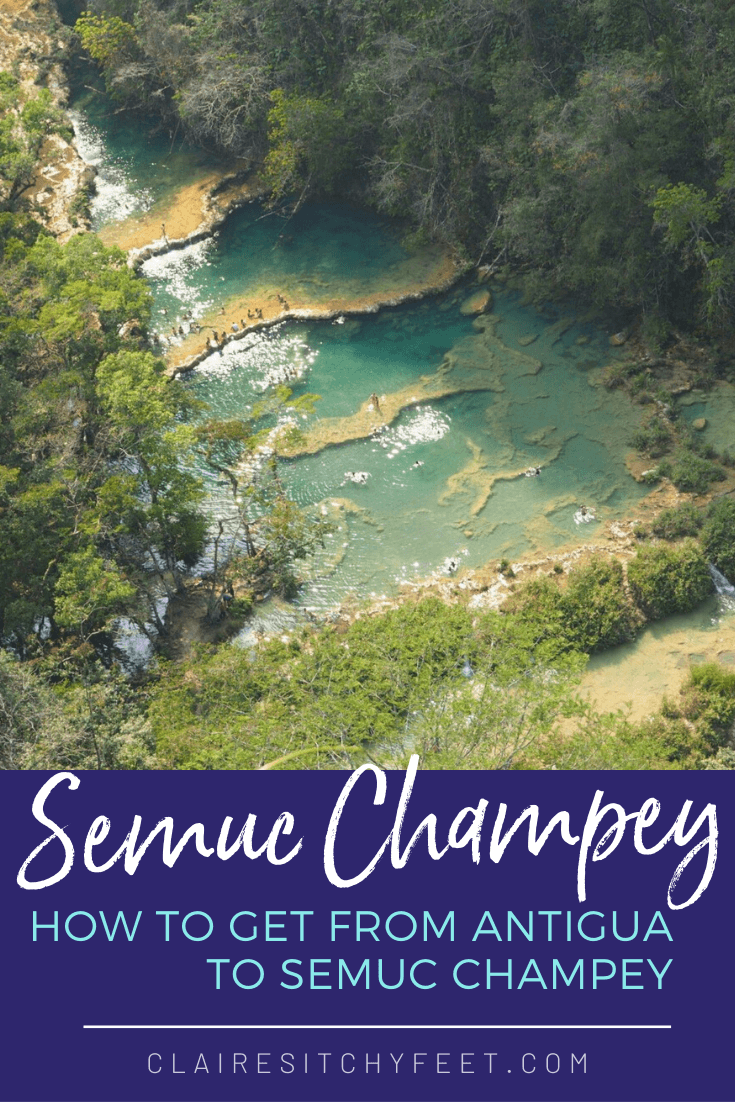 If you need a cheap flight to Guatemala check Skyscanner first! Or download their App here, and don't forget your insurance!