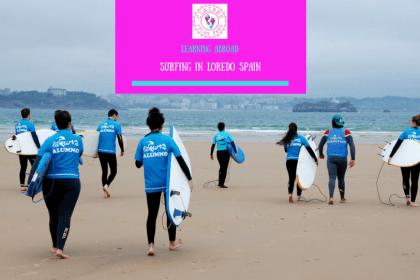 Thinking of taking a surf holiday? When searching for a place to learn to surf I found a website with information about international surf camps and quickly decided Spain sounded perfect. Read on to find out about my experience learning to Surf at Escuela de Surf La Curva in Spain.
Why I wanted to learn to surf
Top of my to-do list this year was learning to surf. I have had a surfboard and a wetsuit for two years now, and despite my occasional trips to the coast with friends I have never been able to actually stand up on the board. I am a fantastic Kneeboarder, though!
What to look for
When looking for a course the things I took into consideration were:
I wanted to go early in the year so I could make the most of my newly acquired skills during the UK Summer (if we get one that is).
I didn't want to go too far away as I only have 5 days
my budget was tight so it needed to be cheap
After some research, I came across Book Surf Camps. A website dedicated to promoting Surf Camps around the world. They have so many options including options on levels from beginners to advanced. I decided to book a 5-day camp at Escuela de Surf La Curva in Santander.
I thought I could get the ferry over from Plymouth, UK (where I live). Unfortunately, this would have meant going for a full week, Sunday to Sunday, which wasn't possible with work. I did manage to get a return flight from London Stanstead with Ryanair for under £50 though. Thanks Skyscanner for never letting me down!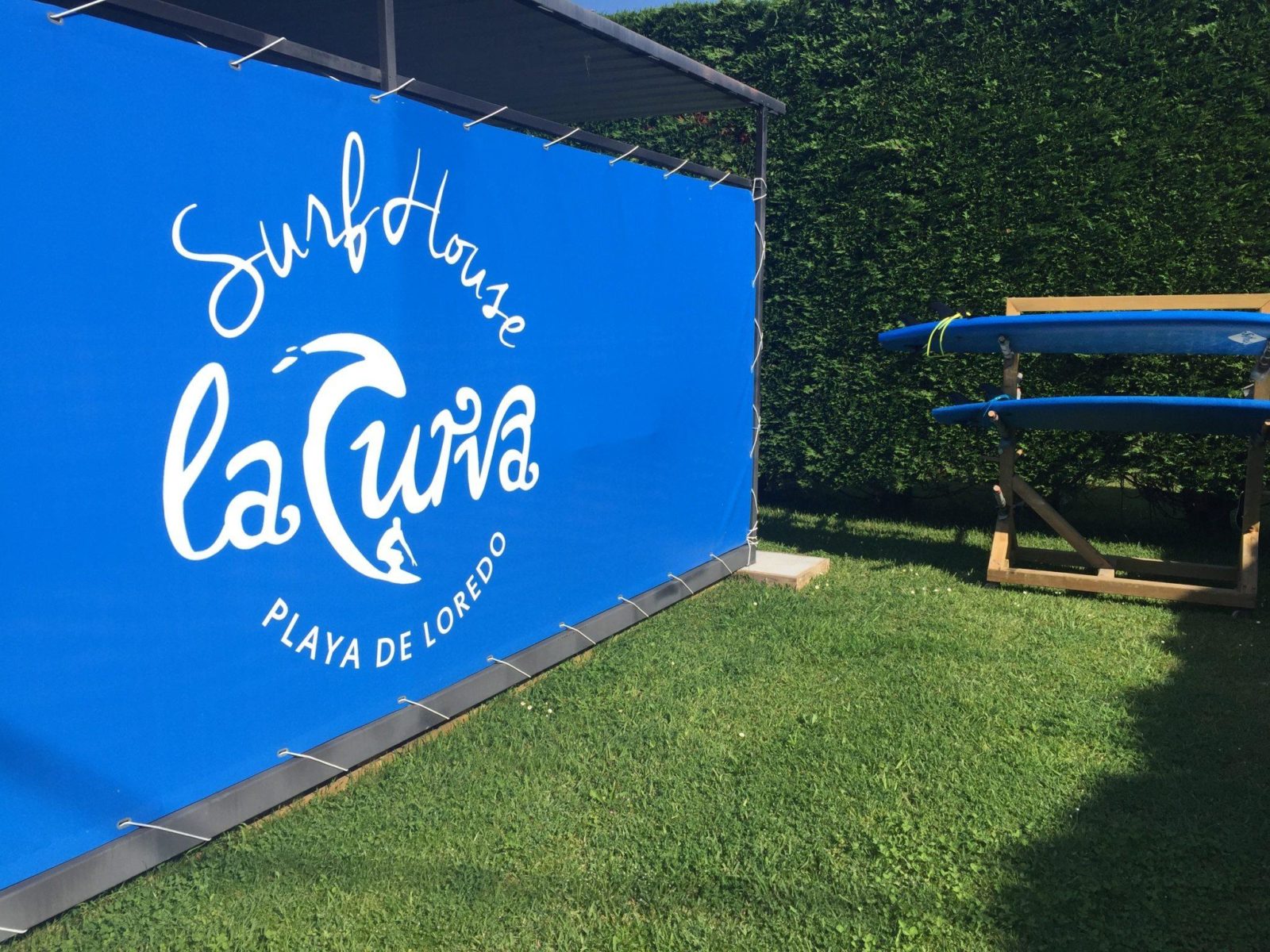 Cost of the course
The cost of 5 days was 235 euros (in high season this would be 265 euros). This included bed and breakfast in their wonderful new surf house, two hours tuition in the morning and then use
This included:
Bed and breakfast in their wonderful new surf house
Two hours tuition in the morning
Use of the boards in the afternoon/ evening for a free surf
I thought this was a really good price and for what you get it's excellent! You can stay for less than 5 days but I wouldn't recommend it if you are a beginner. Ideally, I would have stayed for 7 days (360 euros high season – 299 euros low season).
The accommodation is perfect, it's a newly opened 'surf house' rooms are dorm rooms with shared bathrooms. As well as the communal kitchen there are two chill out areas and a HUGE garden that even has a volleyball net.
Budget for the week
Budget wise I hardly spent anything while I was here, it's a small village and if you aren't bothered about eating out there is a small supermarket and a fruit shop (my favorite shop). I think I probably spent about 50 euros in total on food and drink (this included a takeaway pizza I had the first night with the guys at the house and some pasta with chorizo I had at a restaurant when I was too hungry and tired to cook).
Breakfast is included (make sure you try the toasted bread, olive oil, salt and tomato) and there is a communal kitchen you can cook in.
Daily itinerary
The days seemed to go by so fast although I did plan on doing some sight-seeing, in all honestly I was happy to just chill at the surf house.
The day was normally like this:
8am – Get up and dresses possibly go for a walk on the beach
9:30am – Breakfast
10:30-11am – Get in your wetsuit and walk to the school
11am-1pm – Surf lesson
1-2pm – Showered and changed
2pm – Eat
2:30-5pm – Free time/ siesta
5-7pm – Evening free surf
8pm – Shower
9pm – Dinner
At around 5-7pm each day a group of the instructors and their friends go for a surf and always invited anyone staying at the house along, it was hard to say no to them as they were all so friendly and enthusiastic. This was one of the parts I loved the most as it was the perfect chance for you to test out what you had learned in Surf School that morning and just be sociable and feel a part of the surf community.
My experience
I had planned on working while I was here which wasn't always easy, mostly as I was so tired! My body was not used to surfing and on the few days when the wind was strong and the waves were powerful I was exhausted! I also walked to the neighbouring beach Playa du Langre on one of the afternoons. By the time I got back I was so tired I lay down for a quick nap and woke up 2 hours later having missed the evening surf! I did find some cows though…
I felt so at home here and would highly recommend the school and the destination. So if you fancy getting away for a bit, and learning to surf in the sun, I 100% recommend booking 5 days or more here.
Speaking Spanish
If you don't already speak enough conversational Spanish to get by then speak to them about taking Spanish lessons with a local tutor in the afternoons. My biggest regret was not brushing up more on my Spanish before doing the course. Everyone there made a huge effort to talk to me and often translated conversations in English but I would have felt much more comfortable being able to speak to people in Spanish. It has given me a real push to start-up lessons again.
Other countries
If you don't fancy surfing in Spain there are places all over the world that you can learn to surf. To help you decide where is the best place for you to go take a read of this great guide to choosing where to surf.
If you need a cheap flight to Spain check Skyscanner first! Or download their App here, and don't forget your insurance!