Are you planning a visit to the UK? If Liverpool isn't on your list then keep reading. If I haven't convinced you by the end of this article then there is no hope! Here are 10 things to do in Liverpool and why it should be at the top of your UK bucket list.
Why visit Liverpool?
I am on a mission to entice visitors to England away from London.
Now I know, London is London, it's amazing and there is a lot to see.
But it's also crowded, expensive and well, it's a bit obvious.
So I decided to create this post with some of Liverpool's best bits to give you 10 reasons why Liverpool should be part of your UK travel plan!
If you really want to see England you need to get yourself on a train, coach, or a plane and get out of London. If you fancy clean air, coastal walks and breathtaking views then head west and take a read of my posts on Cornwall, Plymouth, and Devon but if you want a vibrant city to rival London then you need to visit Liverpool and here are just 10 reasons why.
Liverpool is full of culture to explore
Liverpool was the European capital of culture in 2008 and you can still feel the effects of it years later. Thanks to a huge investment in the city over the last decade culture continue to thrive in Liverpool. If you love art then you have The Tate and The Walker. If you want museums you can't go wrong with The International Slavery Museum, The Planetarium or The Maritime Museum.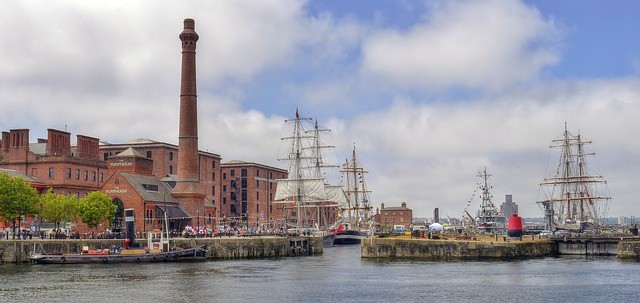 Entry to all the Museums in Liverpool who are under the National Museums Liverpool banner is FREE to enter. Yep, that's right free. If it's the Performing Arts you are after then The Blue Coat, The Empire and The Everyman.
If you are a music lover then Liverpool is the city for you. You can't escape it, it is the home of the Beatles after all! You will find live music everywhere and if you are after some big names then the Echo Arena or the Philharmonic Hall are good places to start.
Go Clubbing – The Liverpool nightlife is incredible
Seel Street and Victoria Street for the young and the beautiful. If like me you are on the better side of 30 then head to Mathew Street or concert square. Scousers know how to have a good night out and you can go out every night of the week and have a good night here.
Walk the streets once walked by The Beatles
Need I say more? For Beatles fans, you can fly into the John Lennon Airport, visit The Beatles Story, take a tour, sleep in the hotel or on the boat, get a picture with John on Mathew street and then finish off with a pint in the Cavern Club.
I have created a Beatles self-guided walking tour on Walkli so you can see all of the City Centre Beatles places for yourself, without having to pay a penny (unless you want to go into the Beatles Story).

Or if you prefer something more organized take a look at what Viator have on offer. They always have great discounts and they are my go-to whenever I'm in a new city.
You can stay in one of the themed hotels
There are some pretty epic places to stay in Liverpool including the Titanic Hotel, Hard days night hotel and Themed barges you can stay overnight on. You can stay in a Batman-themed barge! I've written a whole post on this you can read here.
Explore the Alber Dock 
It's the largest group of grade I listed buildings in Britain and home to Tate Liverpool, several of the city's museums and some of the best places to shop, eat and drink.
Liverpool has a lot of Monuments you can visit
The Liverbirds, The Yellow Submarine, Super Lamb Banana, St Georges hall, The Radio City Tower and the Bombed out Church
Liverpool has 2 really special cathedrals 
We have two cathedrals in Liverpool and they are both pretty spectacular and well worth a visit. Liverpool Cathedral is open 8am-6pm and free to enter and Liverpool Metropolitan Cathedral which is also free to enter and open 7:30 am until 6 pm
The shopping is the best outside of London
Hands down the best shopping in the North West of England. If you are a fashion lover you will find high street brands and designer labels side by side in Liverpool One and if you venture out of the main streets you will find an abundance of smaller independent boutique shops.
You can eat some really good food!
Where to start! The food in Liverpool is excellent and you won't struggle to find good places to eat. For breakfast, you can't go wrong with Moose Cafe. For lunch I'd recommend going to The Blue Coat, if it's nice, sit outside and soak up the culture and for dinner it has to be China City – It's in Chinatown and not only will you get a great meal but it is a karaoke bar, I mean what more could you ask for to end your evening? If you are vegan then you need to go to The Old Hardware Shop.
You will meet some of the most friendly people in the UK
I could easily list 10 more reasons to visit Liverpool and reel off a load of other places to visit and things to do but in my opinion, this one is the main reason you should pack your bag and visit Liverpool right away. Scousers are pretty amazing people; funny, friendly and fiercely loyal. I can guarantee you will be welcomed with a smile in Liverpool.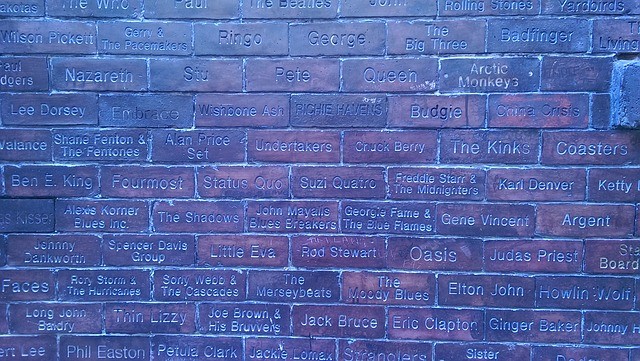 If you are looking for an itinerary for a weekend getaway in Liverpool then check out this fab Weekend guide of things to do in Liverpool from Probe around the Globe.

Are you traveling in The United Kingdom? Be sure to check out my other blog posts:
Coastal Walking in Cornwall | Boscastle to Tintagel
7 reasons to visit Cornwall in the United Kingdom
7 reasons to visit Devon in the United Kingdom
10 reasons Liverpool needs to be on your UK bucket list
How to spend a day in Bath, United Kingdom
Coastal Walking in Cornwall | Porthcurno to Gwennap Head
Planning your visit to Liverpool | How to get there and where to stay
10 reasons to visit Plymouth in the United Kingdom
What's in my Bag | Packing advice for Europe
Are You Traveling soon?
Be sure to check Skyscanner for the best flight deals.
I never travel anywhere without Travel Insurance. If you are looking for insurance be sure to check World Nomads first.
This post was proofread by Grammarly