Mexico has been a one-stop destination for many tourists across the world. While looking for different destinations to land in one's vacation, Mexico is always an option. The welcoming nature, emulating culture, scenic features, and hospitality from the locals characterizes it as a great diversified country. There is the need to look for guidelines while planning for that trip, landing you to paradise. Like any other trip, some basic preparations to Mexico promote a memorable trip.
Did You Get Travel Insurance Yet?

If 2020 taught us anything, it's that you need to be prepared for anything!

The Insurance companies I personally recommend are Hey Mondo, Passport Nomads, Safety Wing, and Travel Insurance Master

Hey Mondo is great if you are looking for a great value flexible policy. They offer single-trip cover, annual multi-trip cover, and long-term travel cover.

Passport Nomads provides the most comprehensive cover for Digital Nomads. If you find yourself in need of medical care you just contact them and they will pre-load your card with the funds to cover your treatment, meaning you won't need to pay out of pocket and then put in a claim later.

Safety Wing is great value with monthly cover starting at $39. It's super easy to use and it just renews each month. I currently use them as they offer me free cover for my son as part of my policy.

I also use Travel Insurance Master for short trips.

Read my full travel insurance post here where I go into detail about all 4 companies.
1. Country Size
Upon traveling to Mexico, it's good to know that it is a vast country. The total landmass ranks it among the largest countries across the world. So you probably need to lower your expectations if you think you can see the best of Mexico in just one vacation. So that means you need to use your precious time carefully. Make a plan and do some research so you travel to a destination that suits both your budget and style.
2. Entry Cards
A valid passport is needed to entry into Mexico. You will then be granted a tourist card upon arrival so long as you meet all of the requirements. To gain an understanding of what you need, you can check that on Byevisa's Mexico page. You will also need to have proof of returning flights. The Visa requirements exempt US citizens and give a maximum stay of six months.
3. What to Eat
Mexico has spicy and delicious meals that please many tourists. A variety of options ranges from seafood to roasted crickets and tlayudas, depending on one's taste. Each region of Mexico has specific and traditional dishes. Do a little research before your trip to see what are the specialties in the area you are traveling to.
4. Accepted Payment Methods
There are plenty of available options for making payments in Mexico. Credit cards are widely accepted now. Although in more local places and markets etc you will likely be charged a 5% fee for using your card.
Be sure to carry a form of Identity card while shopping as many places will ask for proof of ID when using your card.
If you want to ensure the best prices then it's best to pay in cash in the local currency, pesos. USD is widely accepted, but you don't always get the best rate.
5. Being Well-Mannered
Mexicans are in general very polite people. Good manners will always take you far here as the Mexican culture gives dominance to well-mannered locals. Being polite will earn you respect while interacting well with the locals. For instance, Mexicans greet salespeople and restaurant workers upon entry. Even when leaving the shop, they find it good to wave goodbye.
6. Do You Speak the Language
Mexico is a big touristic country, so you can rest assured knowing that you will meet a big community of foreigners who speak different languages. You won't be embarrassed while asking for directions or ordering something at a restaurant since some locals do understand English and are very friendly. Most Mexicans will not hesitate on teaching you a few words of Spanish.
Nonetheless, it wouldn't hurt to learn some Spanish basics before you arrive to make your stay more comfortable. Learning a few words of the language of the country you are going to next is always a good idea.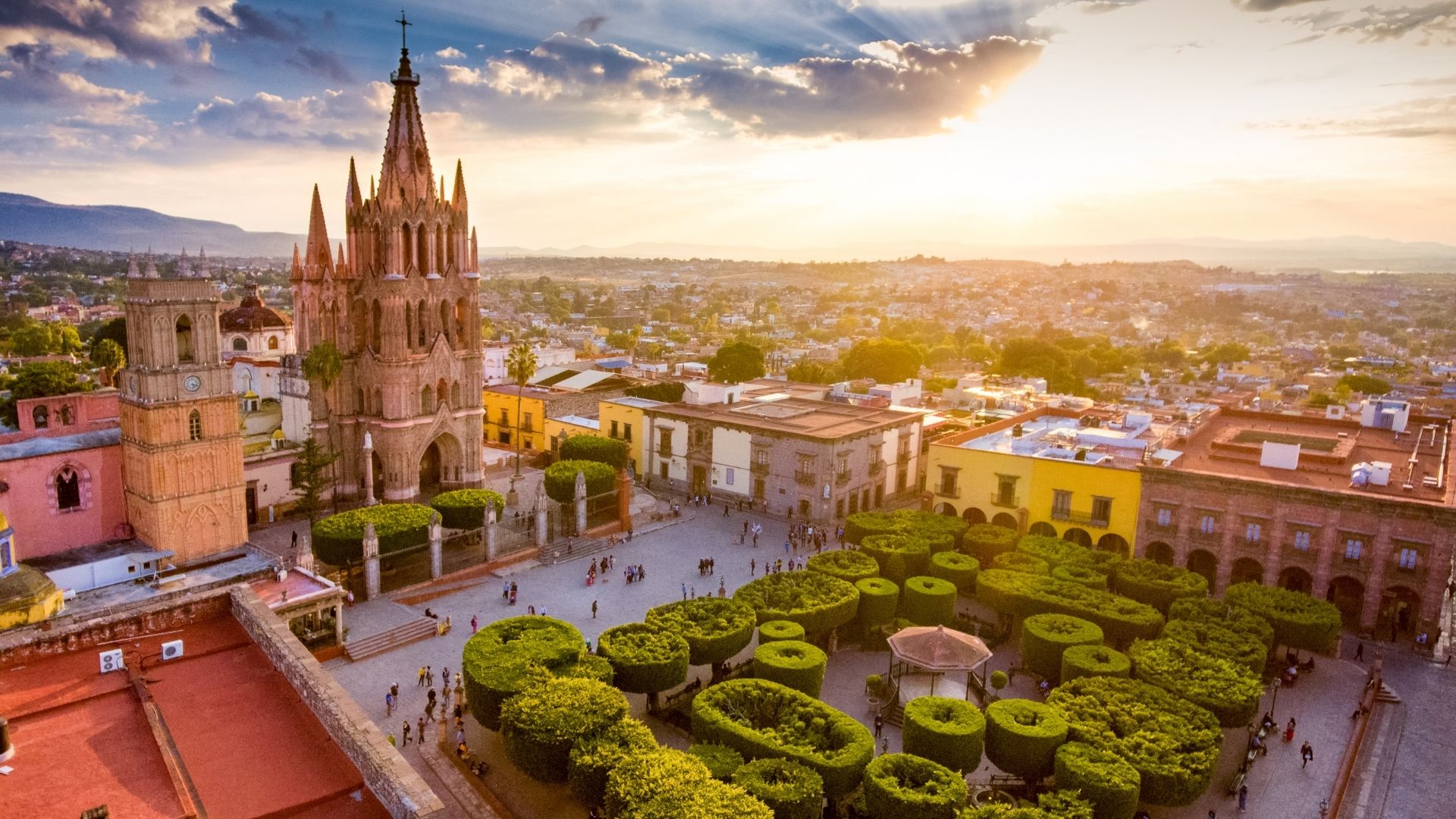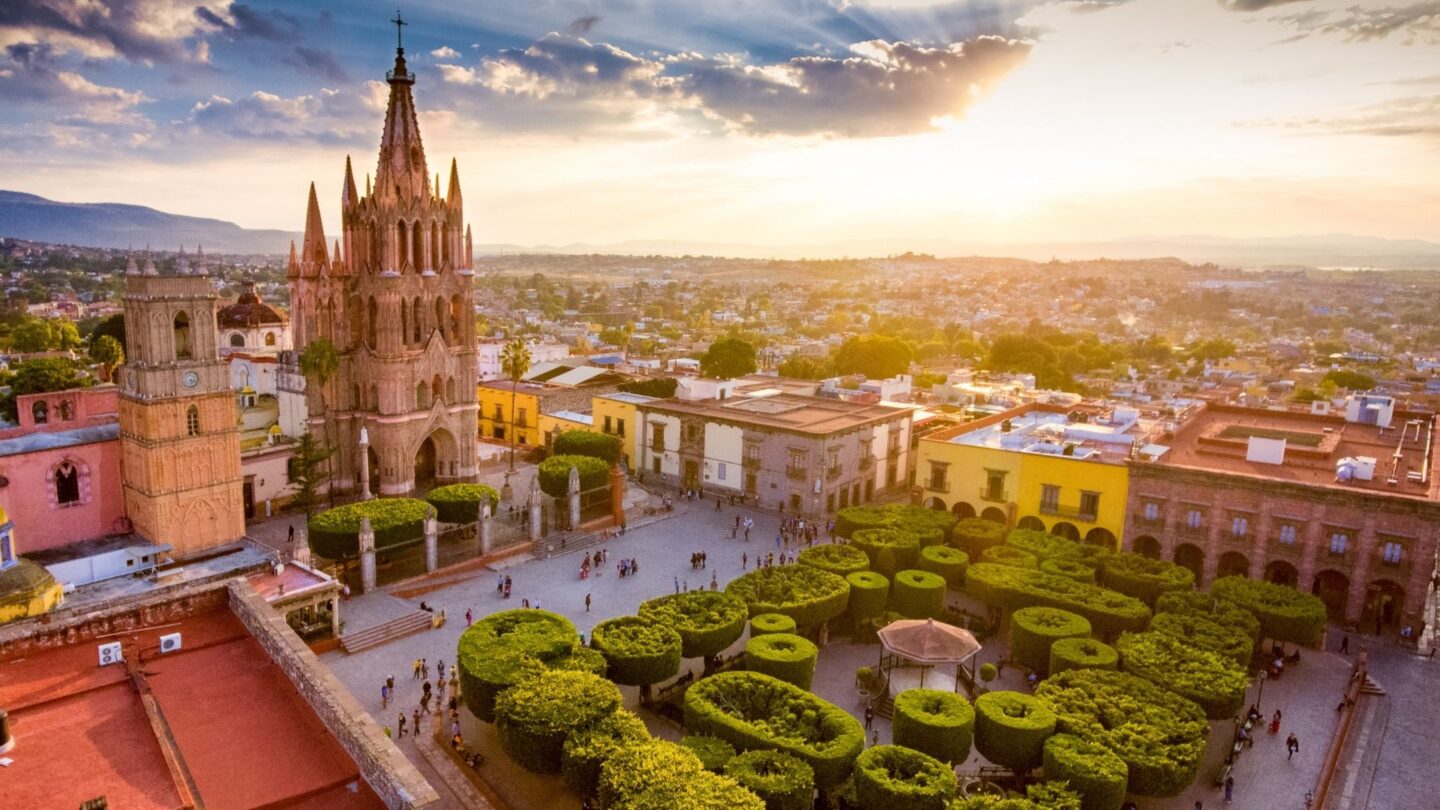 7. The Landscapes
Mexico has numerous natural attractions and sites to visit. Stunning landscapes, untouched jungles, and biospheres are some of the reasons you would like to stay in Mexico or plan your next visit before you even leave.
8. Weather Conditions
Mexico is a big country, and its climate characterizes as being unpredictable. That being said, you have to prepare with different types of clothing according to where you are going and the time of the year.
My best recommendation is to do some research before you travel. Look for the weather conditions on Google and read tons of blogs from other travelers that have already been to where you are going.
9. Finding a Place to Stay
You will need a place to stay when you travel to Mexico. Fear not, since in Mexico you will find tons of accommodation options for every budget everywhere you go.
Though some places are more touristic than others, you can expect prices to increase. The perfect example is Cancun. You will find options ranging from huge all-inclusive resorts, perfect if you are traveling with your family all the way to cool hostels if you want to meet other travelers and party a little.
If you're traveling around Mexico, here are my guides on where to stay in Sayulita, Guadalajara, Mexico City, Puerto Vallarta, Tulum, and Playa del Carmen.
10. Earthquakes
While visiting this country, it's important to remember this point and pay attention to the emergency exits signed in every building and safety protocols. One important thing to pay attention to in case of an emergency is rushing to the meeting square once hearing city alarm sounds. Recognizing this could be crucial to keeping you safe.
11. Avoid Tap Water
We've all experienced tummy problems while traveling, and we can all agree that it is a pain. A big way to avoid this problem in Mexico is not to drink water from the tap!
I can't emphasize this more since it could really save you some time and money with the doctor. Plus, we all want our vacations to go smoothly, right?
Also, you can carry a small hand sanitizer.
12. Overall Safety
You may have heard several bad things about Mexico. Drug cartels, violence, etc, and I'm not going to sugarcoat it, all of these things happen. But in my time here, I haven't had any experience where I thought I was in serious danger.
Of course, you also have to be logical not to put yourself in dangerous situations. Always remember to keep your travel cards and cash at safe points, don't go around displaying expensive wearing garments (that also includes mobiles). Avoid moving from one place to the other at night, have your luggage on sight at all times, and have active travel insurance.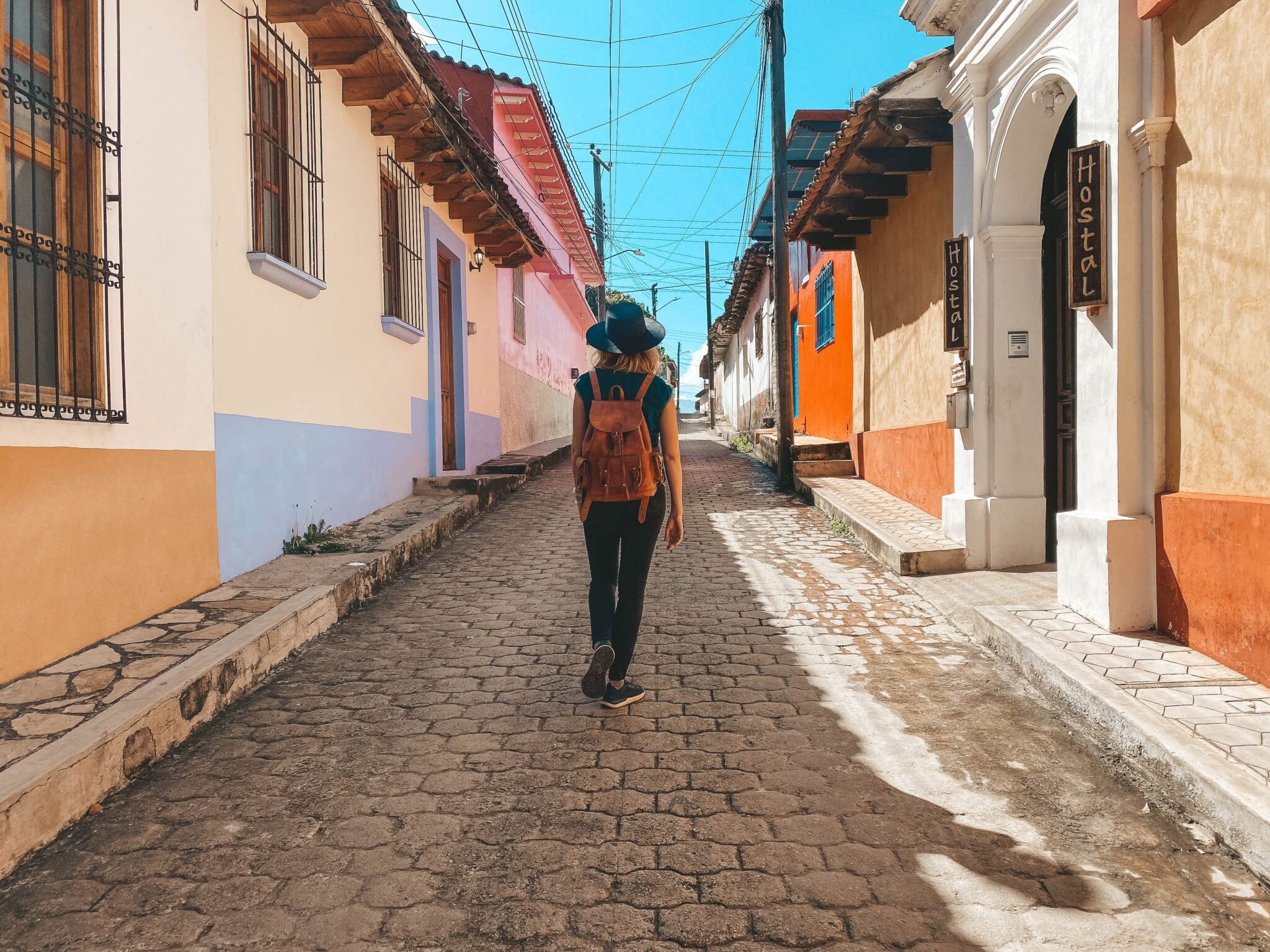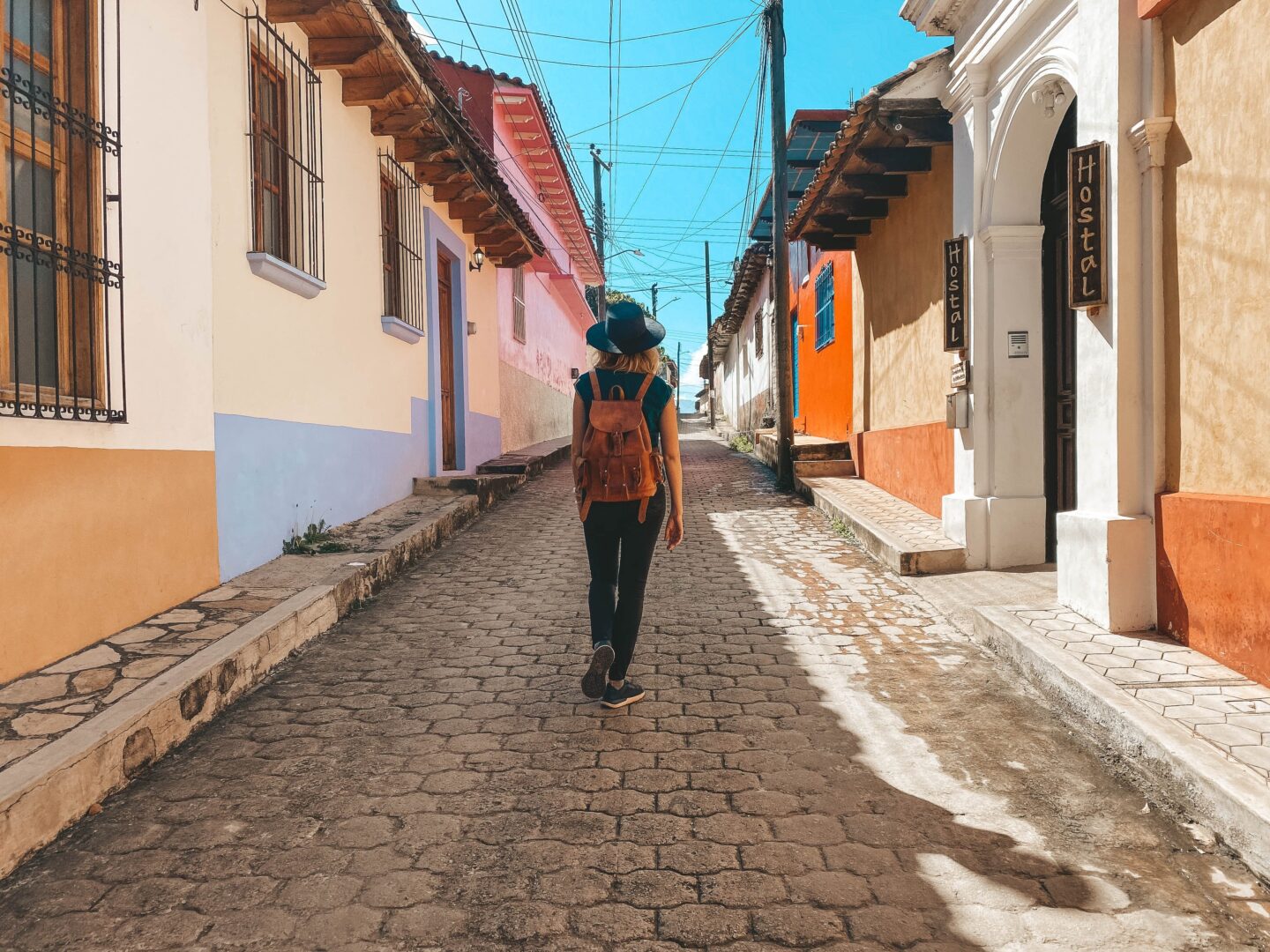 13. Uber, Taxis and Car Rentals
The best way to travel in Mexico is by calling an Uber or renting a car from a reputable car rental. Taxis can be unsafe in some areas and often tourists are overcharged.
A word of warning about car rentals in Mexico to avoid scams. Mexico requires drivers to prove they have insurance in case of a serious accident. There is a very steep fee for these insurances, and you won't know what they are until you get to the rental desk.
The common sense here is that if a deal is too good to be true, it's probably because it's not.
14. Best Time to Visit
Holiday and festive seasons are the best times to travel to Mexico if you want to enjoy big parties and see the best of the culture. But visiting Mexico during this time could also mean CROWDS!
If you, on the other hand, are the type of person who doesn't enjoy crowds I can assure you that if you do your research well, you can still have a great time in Mexico – and for a lower price.
15. Affordable Resorts
Ok, so let's talk money. Mexico's currency is Pesos and Pesos are very, very affordable. That means that you can get accommodation at 5-star resorts at a more affordable price than in other countries.
Don't get me wrong, they are not cheap, but definitely more affordable.
16. Late Day Start
Mexicans aren't fans of early morning starts… so don't expect breakfast before 8 am or malls and many stores to open before 11 am. make the most of this and enjoy some lazy mornings in bed.
17. Sunscreen is Your Best Friend
Mexico's beaches are not only famous for being beautiful, but they are also famous for having extreme sun, which may cause sunburn. And as we all know, it is not good to over-expose the skin to direct sunlight.
Wearing hats and having sunscreen always in hand will save you some hard times.
Conclusion
Overall, Mexico is a beautiful country, with beautiful people and AMAZING food! After reading this post, you'll have a clearer idea of what you can expect from your vacation, and hopefully, it will help you to make good decisions. If you want more information, you can read my full Mexico Travel Guide.