Want to visit Antigua Guatemala but you only have 2 days? Antigua is one of my favorite places in the world. I arrived here for 2 weeks and ended up here for months! If you are just passing through there are a few places many tourists miss. So to make sure you don't miss out on some of the best things to do, here is my guide to making the most of your 2 days in Antigua.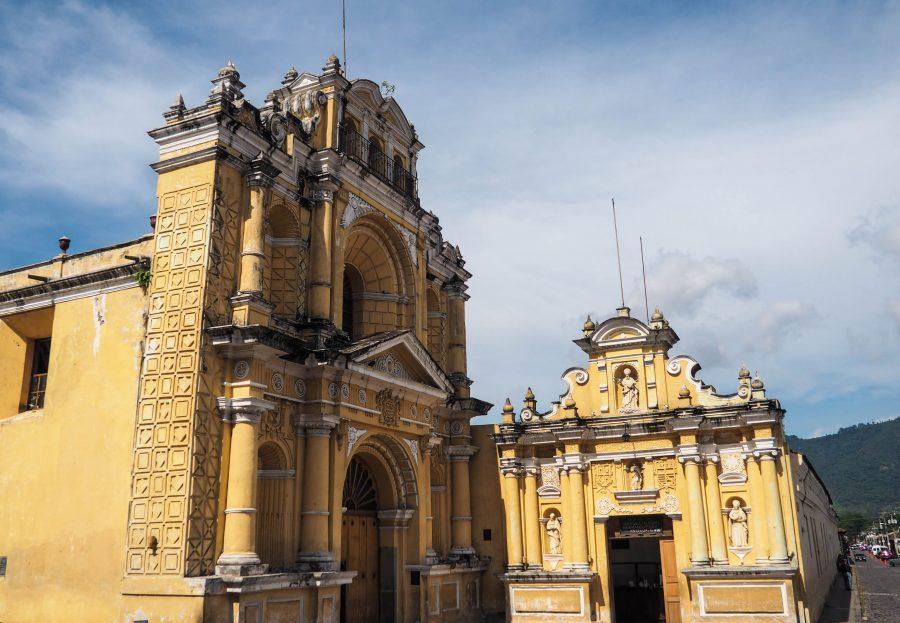 Day 1
Breakfast with a View
My favorite place to have breakfast is at the Breakfast club. It's on a terrace so the views are incredible, on a clear day you will be able to see all three volcanos. It is also a hostel so walk in and through the garden and up the stairs. They have a great breakfast menu served all day. Comfy seats and great wifi!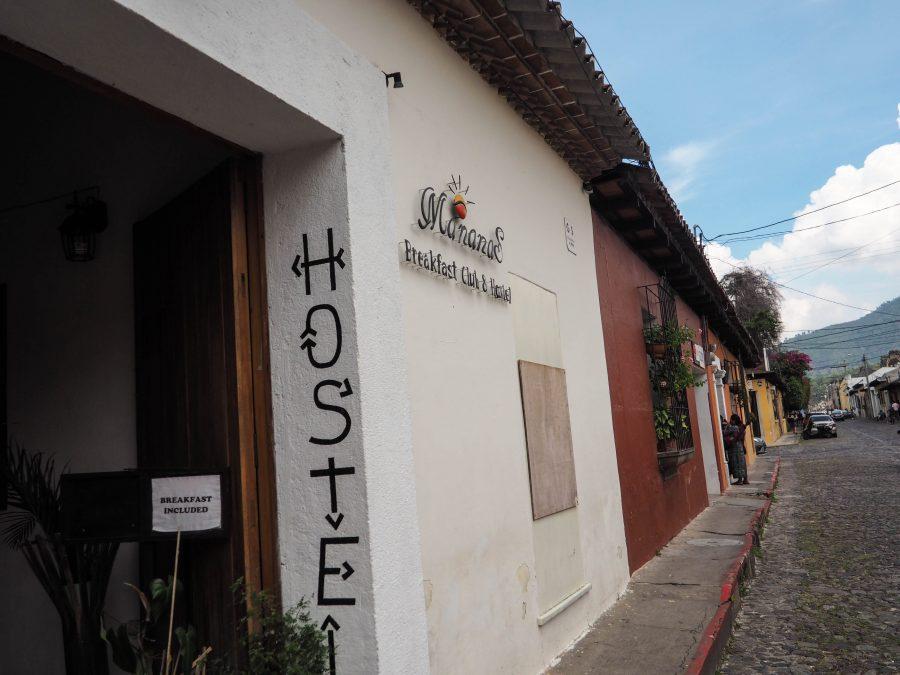 Take a Historical Walk
Once you have filled up on breakfast it's time to explore the city. Antigua is a UNESCO world heritage site and it is full of beautiful ruins. The ones you are able to enter you will have to pay a small entrance fee. But even if you don't want to go in you will be able to get a great street view.
I have created a walking tour of all of the key ruins in Antigua. You can download the map at Walkli and it starts at Cerro De La Cruz
Lunch at Rainbow Cafe
Once you have finished your walk head over to Rainbow Cafe for lunch. While you are there take a look at their community notice board and schedule as there are always things happening there in the evening from NGO talks to Live Music.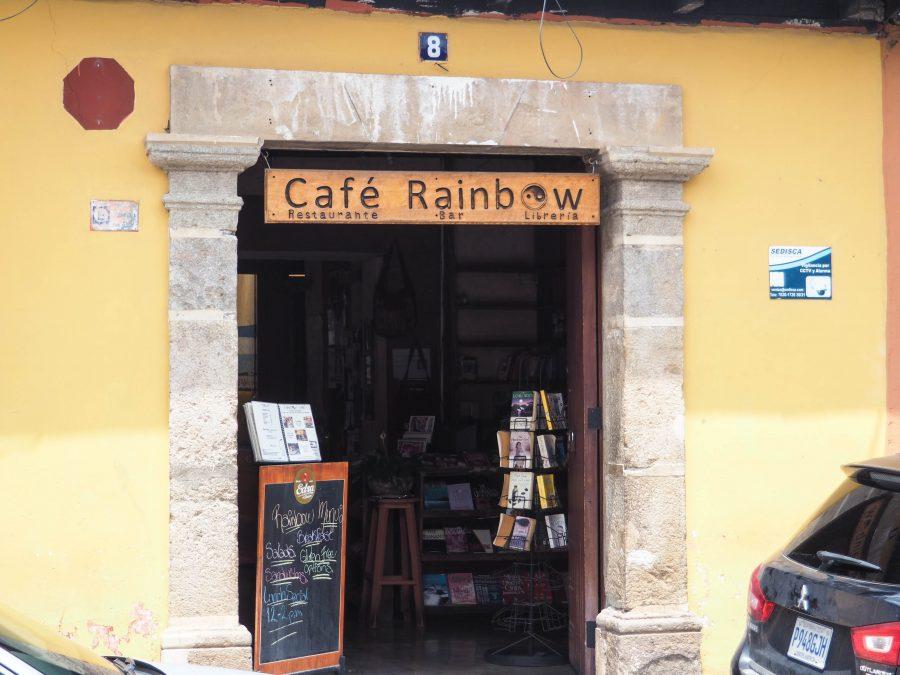 Go Shopping
Want a taste of the real Antigua? Then you need to get yourself lost in the market. The main market days are Thursday but there are always sellers every day. Entering from the main road walk to the end and the road curves round to the right, this is where you can shop for fruit and veg. Keep walking down and curve round to your left. Keep looking right and you will see a small gap in the stalls. Walk through the gap and enter the Paca!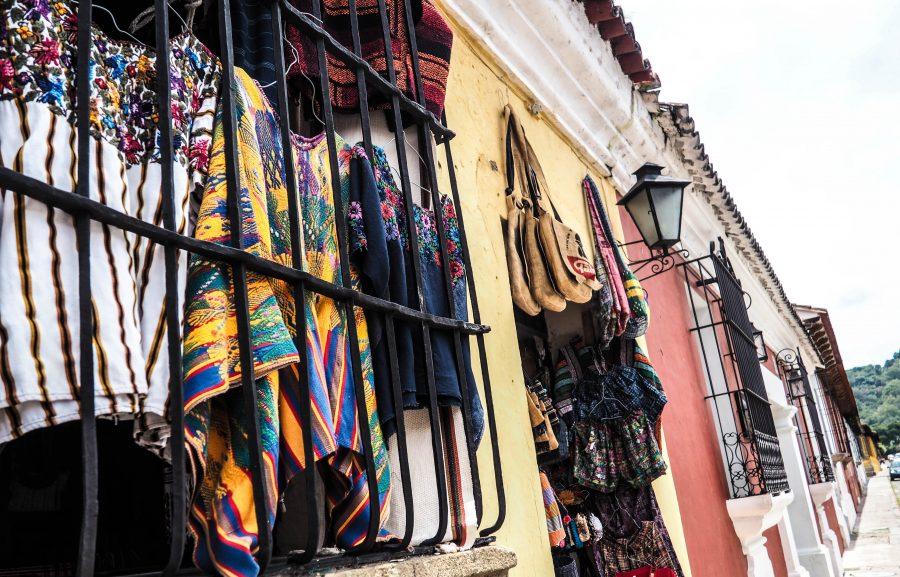 This place is both terrifying and magical. You can find anything here! Don't be put off by the vendors shouting for you to come in and look. If you are in need of some second-hand clothes this is the place you can find anything. I can't even begin to tell you all the things I've found in this place. Once I got a pair of Levi's jeans for 2Q..that's like 25 cents! I cut them off into shorts and live in them! Even if you don't want to buy anything it's great to go and take a walk through the market.

Once you are done in the market there are plenty of other great shopping spots in Antigua if you want to pick up some textiles or a few momentums. Walk towards the arch and you will find an indoor marketplace which is far less chaotic than the market. Everything has prices on it and they have a wonderful second-hand book section.
Dinner In Antigua
Toko Baru
My favorite place to eat in Antigua is Toko Baru it's freshly prepared, plenty of choice for vegans and Vegetarians as well as meat lovers. There is no Wifi and you will often have to share a table. Make sure you order a portion of sweet potato fries!
Street Food in Antigua Guatemala
If you are on a budget then eat like the locals and head up to Iglesia La Merced on 1a Calle to get yourself some street food. Or if you want to really get the Guatemalan experience you can do a street food tour with Cuscun and Heart of Travel.
Night Life
Antigua is known for its nightlife in Guatemala and you will be spoilt for choice of places to go. That said most of the good places are a little bit hidden. I have created a Nightlife Tour of the best night spots in the city which you can also download from Walkli here. You don't have to go to all of them! But I've added a little bit of information about all of them so you can choose your own plan.
Word of warning if you do one of the tours I'm suggesting on day 2 then maybe take it easy on the Mojitos!
Day 2
On day 2 you need to do a tour! I would suggest one of these three options
HIke – Bike – Swim
I loved this tour with OX Expeditions, but don't underestimate the hike. There are a few parts I struggled with but they are over pretty quickly and there are some stunning views. The bike section was a lot of fun. Watch my video of it here.
Then swimming in the pools at the end is the perfect way to cool off after all that work!
Acatenango 1 Day Hike
Want to go to Acatenango but don;t have time to camp overnight? OX Expeditions offer a day tour. You leave at 5 am and return at 5 pm. This is a long hard day. But so rewarding! The view from the top is incredible. Take a look at this time lapse video.
Pacaya Half Day Hike
If you want to hike a volcano but Acatenango looks a bit much for you then go to Pacaya. In The Rainy season do the morning tour that leaves at 6 am in The Dry season do the tour that leaves at 2 pm. Check out my video from the day tour I did recently.
Hate outdoor activities and looking for something more chilled to do? Then book in a day at Santa Teresita Thermal Pools Spa. They will pick you up from Parque Central at 9 am and have you back by 2 pm. They have some really reasonable packages for you to choose from.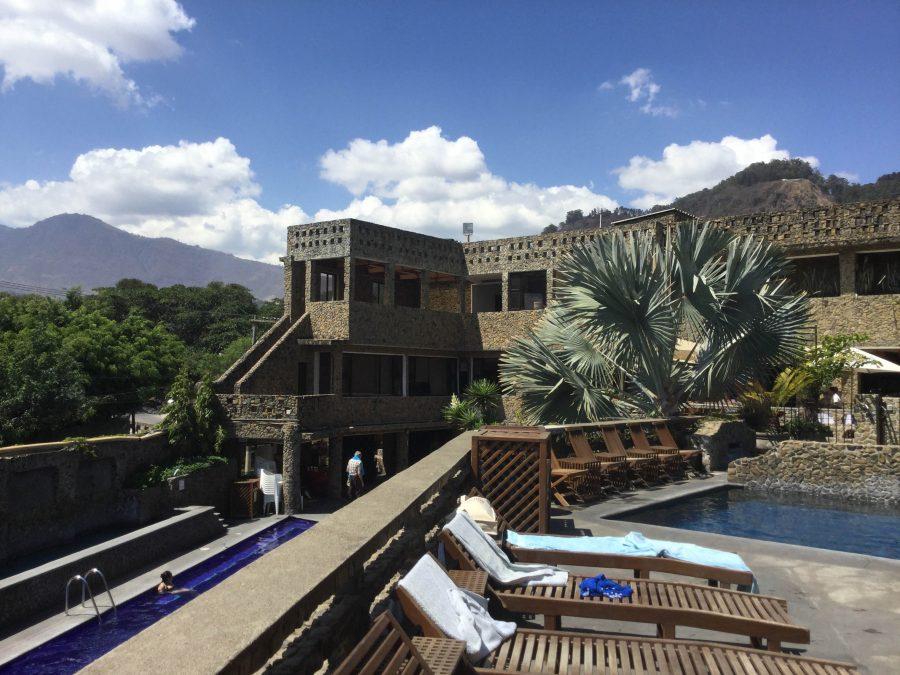 Accommodation in Antigua
There are 3 places I recommend Selina or Yellow House Hostel if you are looking for a hostel. Alternatively, if you want an Airbnb I can't recommend this house enough. The owner Chelsea is a very good friend and I stayed in the larger one last time I was in Antigua. For hotels, I recommend Hotel Mesón de María, Barbara's Boutique Hostel, or Hotel Paseo de la Merced.
Would you like up to $29 off Airbnb? Just use this link.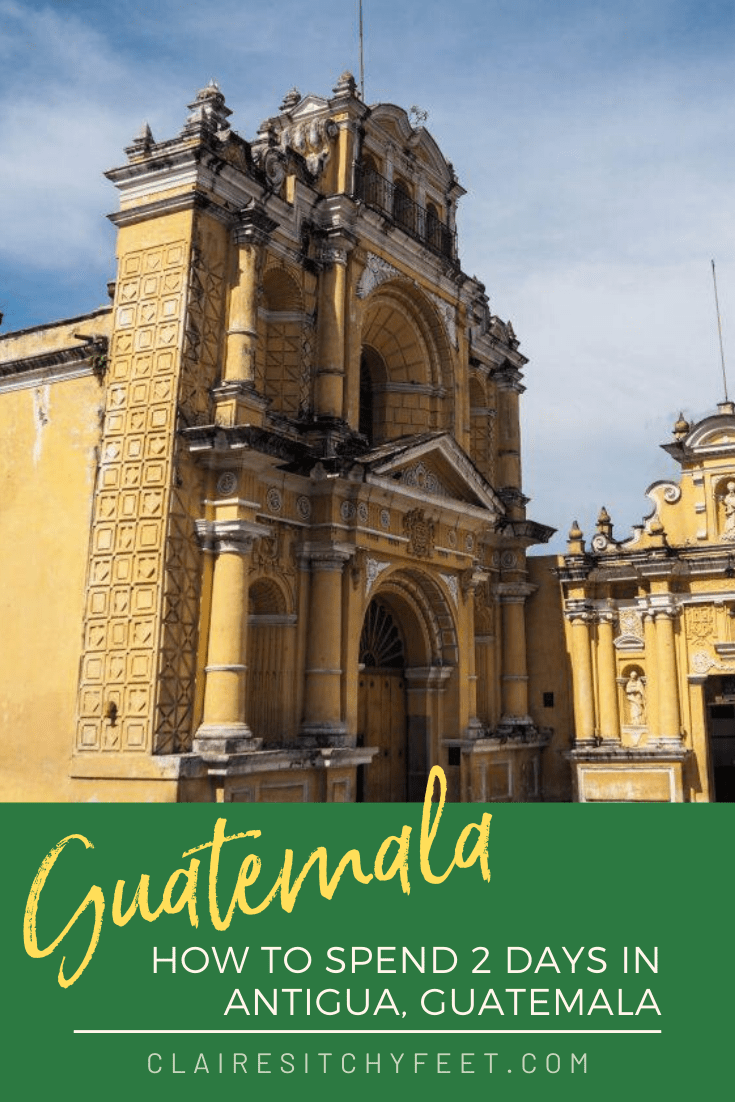 I've added links below for all of my Antigua Itineraries just in case you have more or less time:
Things to know before visiting Antigua, Guatemala
How to spend a day in Antigua Guatemala
How to Spend the Weekend in Antigua, Guatemala
How to Spend 4 days in Antigua
If you have any questions at all of any more tips on things to do and see in Antigua drop me a message in the comments below. I always respond to comments 🙂
Are you ready to book your trip?  To help you get the best deals and service here are the companies that I personally use to book all of my travel online. I always shop around before booking anything, but these are my tried and tested starting places.