Got 4 days to explore Antigua Guatemala? Not sure how to make the most of your time? Never fear I have you covered. I have the perfect 4-day itinerary for both thrill seekers and a more general traveler looking to spend 4 days in Antigua.
You have two options:
The thrill seeker adventure itinerary

The historic and more chilled out city tour itinerary
Thrill Seekers
It's pretty simple really, one-word Trident!
If you have an excellent level of fitness and want to push yourself with a serious physical challenge. Three volcanos in 3 days, it doesn't get much more extreme than that. OX Expeditions will take you to Acatenango, Fuego, and Pacaya. For more information visit their website or check out their youtube channel. I have hiked all three volcanos but not in 3 days! You can read about my personal experience hiking Acatenango and Fuego here and Pacaya here.
If this sounds like a little bit too extreme for you then take it a step back and do either an overnight to Acatenango (with the option of going to Fuego) or an overnight to Pacaya. The difficulty level is Pacaya being the easiest, Acatenango being tough and Fuego being seriously tough. But I managed it so if you have a good fitness level and mental attitude then I'm sure you can do it.
When you return from any of these tours you are going to be dirty and exhausted! So get clean, get some food and then rest up!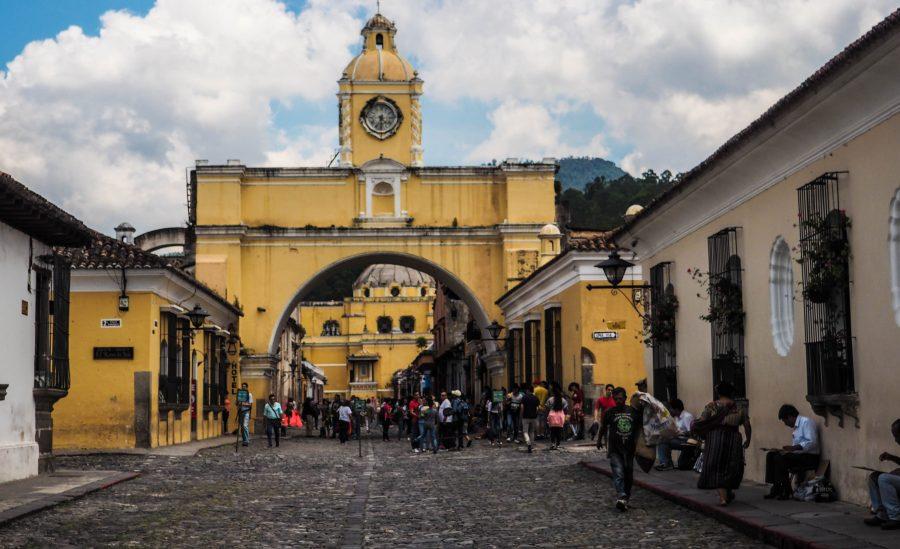 For the remaining time in Antigua take a read of either my 1-day or my 2-day itinerary or if you are there over the weekend take a read of my weekend itinerary as there are a few special things to do over the weekend.
For Everyone Else
Camping on a volcano isn't for everyone so if you want something a bit more chilled out to do over you 4 days then follow my 2-day itinerary here.
On your other two days in Antigua I would recommend fitting in the following activities:
Earth Lodge
Earth lodge is up above Antigua so you will either need to take a taxi or contact them and arrange for a shuttle to pick you up and drop you off. Make sure you wear good shoes as it's a bit of a hike to get up and down from the main road.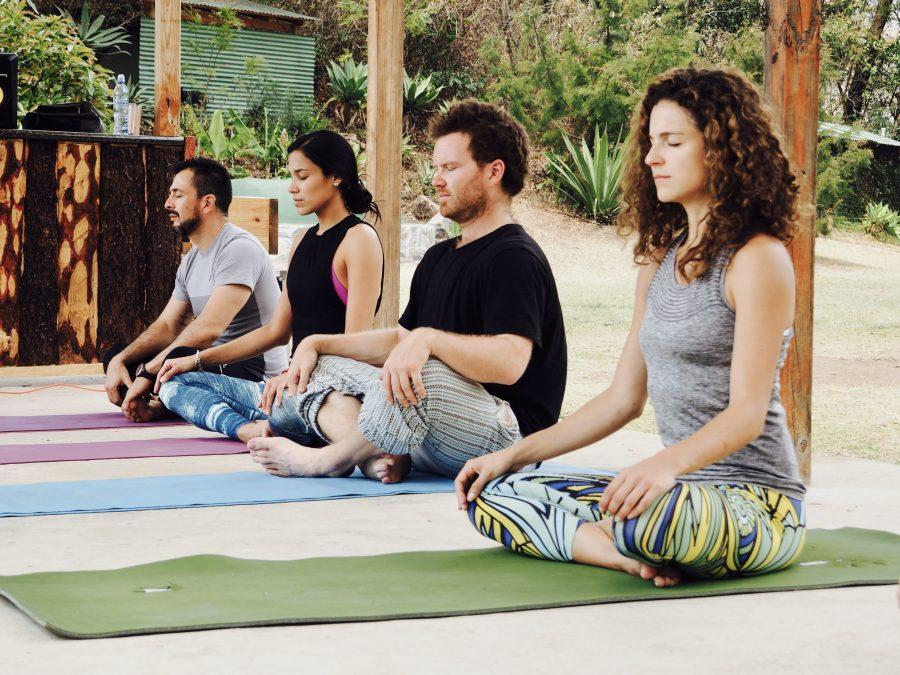 If you have the time I would really recommend staying there for at least one night. Their accommodation is really cool and they have yoga classes, incredible food and some of the best views of Antigua.
Yoga Class
Antigua has an incredible yoga community it's one of the main reasons I stayed as long as I did here. My favorite studio is Shakti Shala you can also find them on Facebook. The Shakti Tribe is headed up by Irene and Lauren and I really can't say enough good stuff about them. So if you are traveling and looking for a place to practice and connect with the local community it's a great place to do it. They also have an amazing juice and light bites bar! Make sure you follow them on Instagram and Facebook too.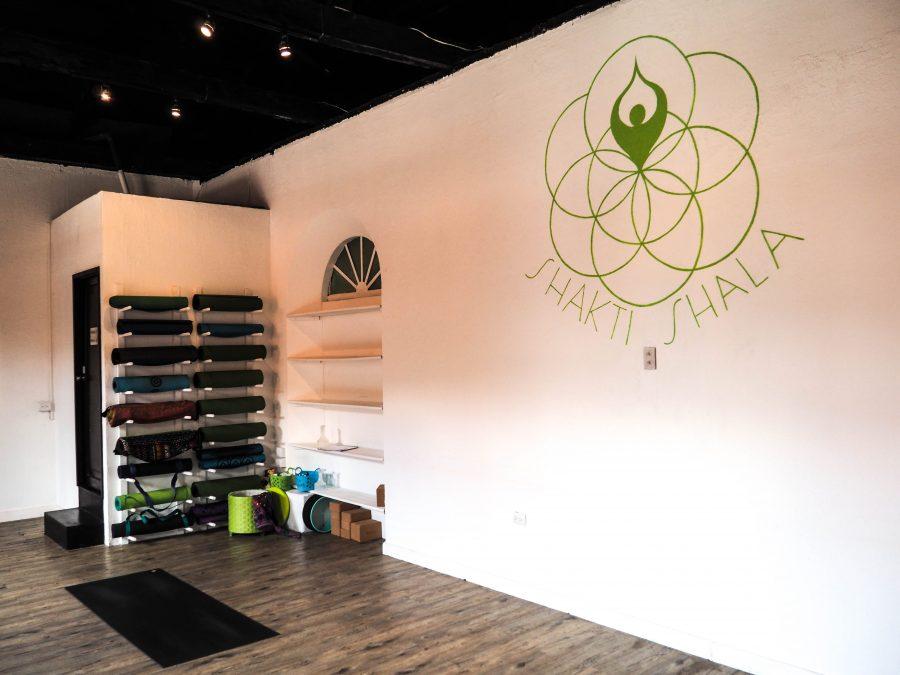 Cooking class
There are lots of cookery schools in Antigua and I would recommend taking a cookery class if you get the chance. All of the schools will be able to cater for vegetarians and you will get to learn some authentic Guatemalan cooking. I did a great tour with Heart of Travel which I highly recommend. The cooking school I went to was Cuscun and having done several cooking classes in Antigua it is by far the best!
Spanish classes
If you are here for 4-5 days then why not book a few classes at one of the many Spanish schools in town to brush up on your Spanish! I have written a few posts on learning Spanish in Guatemala but the school I recommend is La Union, they are a great school with amazing teachers and a packed program of fun activities.
Accommodation in Antigua
There are 3 places I recommend Selina or Yellow House Hostel if you are looking for a hostel. Alternatively, if you want an Airbnb I can't recommend this house enough. The owner Chelsea is a very good friend and I stayed in the larger one last time I was in Antigua. For hotels, I recommend Hotel Mesón de María, Barbara's Boutique Hostel, or Hotel Paseo de la Merced.
Would you like up to $29 off Airbnb? Just use this link.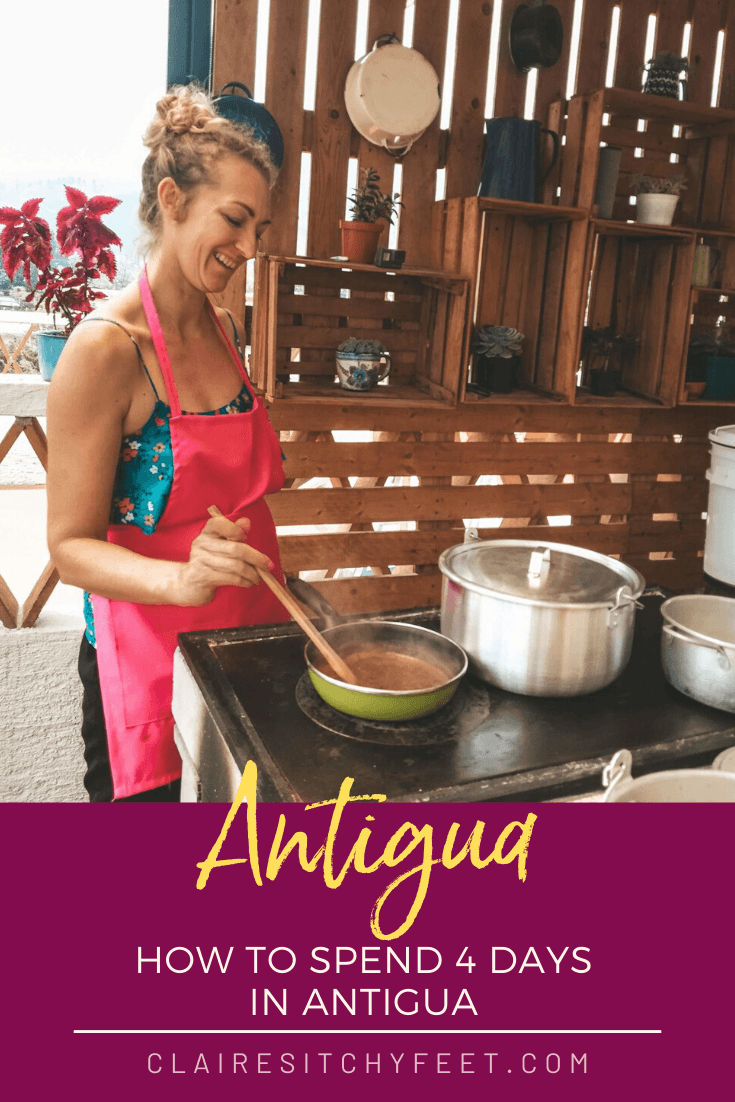 Looking for more things to do in Antigua? I have a whole load of ideas for you here.
Things to know before visiting Antigua
How to Spend the Weekend in Antigua, Guatemala
How to get from Antigua to Semuc Champey
Guatemala Guides | 5 tours not to be missed in Guatemala
Is it safe to visit Guatemala? Guatemala Safety Advice for Solo Female Travelers
Are you ready to book your trip?  To help you get the best deals and service here are the companies that I personally use to book all of my travel online. I always shop around before booking anything, but these are my tried and tested starting places.