Trinidad is a must if you are traveling to Cuba. It is work at least 2-3 days here to explore the town and the surrounding area. To help you plan your trip I have put together this quick guide to help you spend 48 hours in Trinidad, Cuba.
Why Visit Trinidad
If you have the time and want to visit somewhere outside of Havana I would recommend coming to Trinidad. For budding photographers, Trinidad is a must! With its colonial architecture, cobbled streets and neo-baroque main square. As well as exploring the main town there is a beautiful beach just 15 minutes away and a lot of beautiful countrysides to explore in the surrounding area.
How to get to Trinidad from Viñales
The bus from Viñales to Trinidad is $37 CUC and the cost of a Taxi colectivo is $40 CUC. For the extra 3 CUC, you get a door to door pick up and will save a few hours on your journey. I vote colectivo every time!
How to get to Trinidad from Havana
From Havana, you have three options book a door-to-door Taxi Colectivo through your Casa host. Book a private taxi if there is a group of you. Or take the bus.
I don't recommend booking the bus if you are traveling solo as you will have to be $5 cuc to get a taxi from Central Havana to the bus stop. The cost of the Taxi Colectivo is only $5 cuc more. So it's not worth the hassle of getting the bus.
Hiring a Car in Cuba
Many people traveling in a group are tempted to hire a car. Although this may save some money and be more convenient it can also be pretty risky. In Cuba there is no such thing as an accident… what that means is if you have an 'accident' in the car you could be forced to remain in Cuba until it has been fully investigated. Someone is always to blame and if it happens to be you there is a strong chance you could do jail time.
So because of this, it's just not worth the risk!
Where to stay in Trinidad
First things first, you need to find somewhere to sleep. As the driver to take you to the central area. Walk to the main plaza and then work your way back. Just knock on doors with the Casa Particular sign until you find something suitable. I say to start at the center and work out because if you go out in the evening, you will likely be in this area, so it's best to stay as close as you can. That way you won't have far to walk alone at night.
If you are traveling solo I would suggest booking something before you arrive via Airbnb. That way you know you will have something in your budget. I didn't do this and really regretted it as I found so many more affordable places in retrospect. Just take a look at the options on the map view and book the closest place to the center that in your budget.
Day 1 in Trinidad
Ask your host for some advice and a map if they have one. The map really helped me to navigate the cobbled streets!
Spend the rest of the day wandering the streets and getting lost in Trinidad.
In all honesty, Trinidad is pretty small, so it will only take you an hour or so to walk around the town. As long as it's not too late in the afternoon, hop on the Tourist Bus and go to the beach.
The bus is just $5CUC, and the beach is pretty sweet.
When you get back, look for a good spot for dinner, and then head to Casa de la Musica, for live music and dancing. The cover is $1cuc and drinks at $1 for water, $1.25 for local beer and $1.50 for a rum-based cocktail.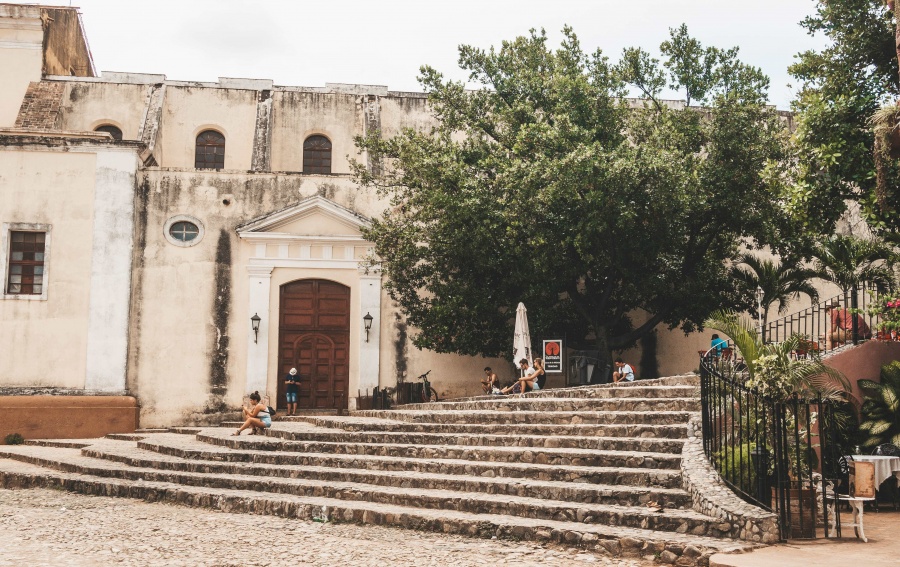 Day 2 in Trinidad
Trinidad has some really cool experiences and hikes you can book on Airbnb before you go. I wish I'd done this! Sadly because I spent way too much on accommodation and budgeted too little, I ran out of money in Trinidad. The prices on AirBnB are similar to what you will pay if booking in Trinidad so I would book online, so you can save yourself having to use cash.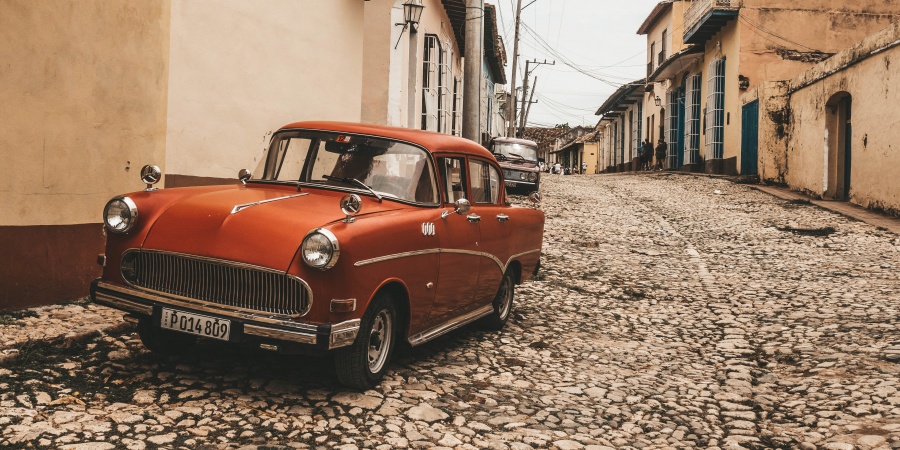 I would recommend doing the waterfall hike or schedule the Valle de Los Ingenios (Valley of the sugar mills) when you arrive. These were the two tours I really wanted to do but didn't have the cash. The prices are pretty fixed, and your casa host can book it for you. The cost should be $35 CUC.
Check out the tours on Airbnb here.
If you are on a tight budget like me, then go to the beach and then spend the late afternoon photographing Trinidad.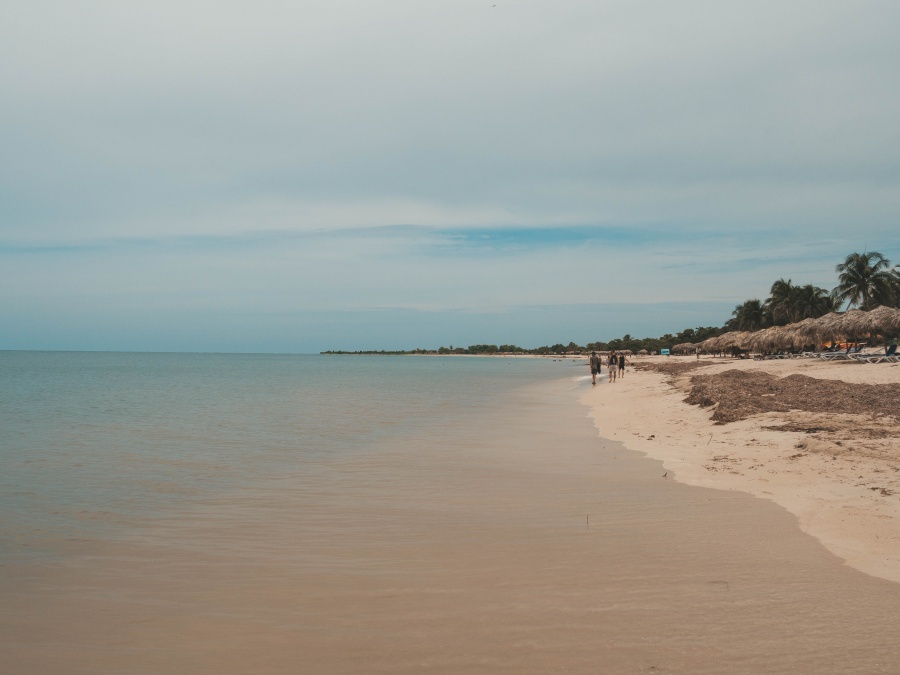 Make sure you pay the $2 CUC to get into the museum close to the central plaza.
From here you can walk up the steps and take in the view from the top of the tower. It's totally worth the 2 CUC
Book your onward travel with your host, and after dinner, head back to Casa de la Musica for more dancing and Mojitos.
Don't bother with the buses in Cuba
Do not, I repeat do not bother getting the bus. I did it because I felt I should, as a good travel writer. It's just one of the things I always do so I can advise you on the best ways to travel. I can wholeheartedly confirm – do not bother with the bus.
It is generally only $2-5 CUC more to get a door to door pick up in a Taxi Collective. In Havana, the bus stop is not in the city center. That means you will have to pay at least $5 CUC to get a taxi from the bus stop to the center. So I ended up spending as much money, and the bus was filthy, broken and freezing. Plus it took 2-3 hours longer than it would have been in a taxi. So don't bother, get a taxi.
Next stop back to Havana
Are you ready to book your trip?  To help you get the best deals and service here are the companies that I personally use to book all of my travel online. I always shop around before booking anything, but these are my tried and tested starting places.