Whether its stunning coastline, sandy beaches, quaint villages, farmhouses or moorland Devon has it all.  In my last post, 7 Reasons to Visit Cornwall, I hope I managed to persuade you away from London and onto a train heading to the West Country. While you are there it would be rude not to also check out Devon. I mean you have to pass through on your way so might as well! Here are just 7 reasons to visit Devon.
Devon is bloody beautiful
The only place in the country (in my opinion) to rival its beauty is Cornwall.
Do you want stunning coastline and sandy beaches? Then you need to head to North Devon.
If you want quaint villages, farmhouses, and moorland?  The I would recommend traveling to South Devon.
No matter where you go it won't take you long to feel the urge to stop the car and get out just to soak it all up.
North Devon is also a great surf spot and it's where the South West Coastal path starts. If you are really into your walking you could walk the coast from North Devon to Lands End in Cornwall.
The food in Devon is a real treat
Like Cornwall, Devon also has pasty's (thanks to Ivor Dewdney), Cream Teas (although you need to make sure you put the cream on first). But I think the pièce de résistance has to be Hockings Ice Cream. You can only buy it from its vans in the North of Devon and if you like Ice Cream it is so worth the drive.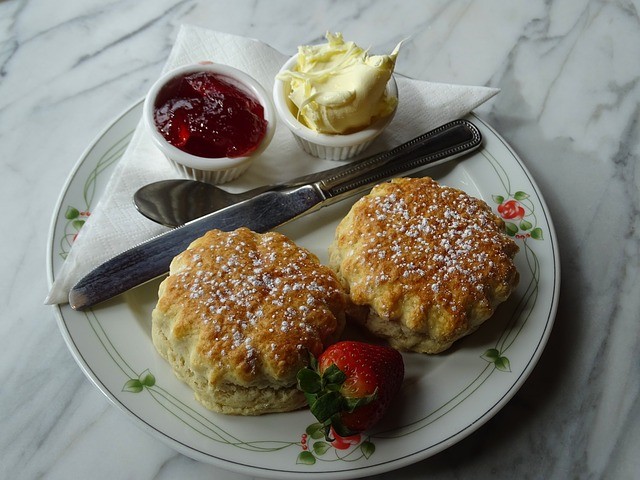 You can ride on a steam train along the 7-mile railway line along the valley of the river Dart on the South Devon Railway. The views are spectacular and it only costs £14 return, you can also get group tickets for more than one person.
There are 95 miles of stunning historic coastline running from East Devon to Dorset. With 185 million years of history, it really does have to be seen to be believed. This is a geologist's dream with its rocks and fossils.  But for those of you who just like a scenic walk and to put your camera to work, you will not be disappointed!
You can explore the vast Dartmoor Moors
There are so many wonderful places to explore from Cadover Bridge to Princetown equally famous for its prison and its brewery (Jail Ale and Dartmoor IPA). There are so many amazing walks, cozy pubs and then the Dartmoor Ponies! Make sure you pack your hiking boots and do your research, the moors can be unkind to those who aren't well prepared.
For those film lovers out there Dartmoor Zoo was the inspiration behind the 2012 film starring Matt Damon and Scarlett Johansson, We Bought A Zoo. I don't normally advocate visiting zoos, however, this is a very small zoo and having known several zookeepers who work there I'm pretty confident this zoo is one of the good ones.
Explore War Horse Valley
Sticking with the film theme Devon has been the setting for many famous films, including War Horse. If you are an animal lover you can visit War Horse Valley and meet the horse who played Joey in the film as well as visiting the exhibitions, miniature ponies, and farm animals. It's a great afternoon out and the best bit is it's only £4 entry. And you can enjoy your Devonshire Cream Tea from their café overlooking the valley.
Final Thoughts
There is so much more I could include on this list so I hope this has to whet your appetite enough to Visit Devon and do some more research to help you plan your visit.
If I have inspired you to visit Devon please let me know in the comments below, I'm always happy to answer any questions and love hearing from people. I will always write back.
If you need a cheap flight to anywhere check Skyscanner first! Or download their App here, and don't forget your insurance!
Are you traveling in The United Kingdom? Be sure to check out my other blog posts:

Coastal Walking in Cornwall | Boscastle to Tintagel

7 reasons to visit Cornwall in the United Kingdom

7 reasons to visit Devon in the United Kingdom

10 reasons Liverpool needs to be on your UK bucket list

How to spend a day in Bath, United Kingdom

Coastal Walking in Cornwall | Porthcurno to Gwennap Head

Planning your visit to Liverpool | How to get there and where to stay

10 reasons to visit Plymouth in the United Kingdom

What's in my Bag | Packing advice for Europe

Are You Traveling soon?

Be sure to check Skyscanner for the best flight deals.

I never travel anywhere without Travel Insurance. If you are looking for insurance be sure to check World Nomads first.

This post was proofread by Grammarly