I like to consider myself pretty well-traveled. I mean I am a travel blogger after all! Which means I know all too well how much of a minefield airports can be, and if you don't fly often they can be extremely stressful. So I wanted to write this post to share a few of my airport tips with you all, hopefully, they will help you to be better prepared next time you travel.
Things to take care of BEFORE you get to the airport
Before you even get to the airport there are a lot of things that you can do to make the whole thing much easier on yourself, and everyone around you.
Check-in online and pay for any baggage
Does anyone NOT check-in online before they get to the airport anymore? Is this even a thing? Well judging by the enormous lines I always see at the airport I think some people didn't get the memo about online check-in's.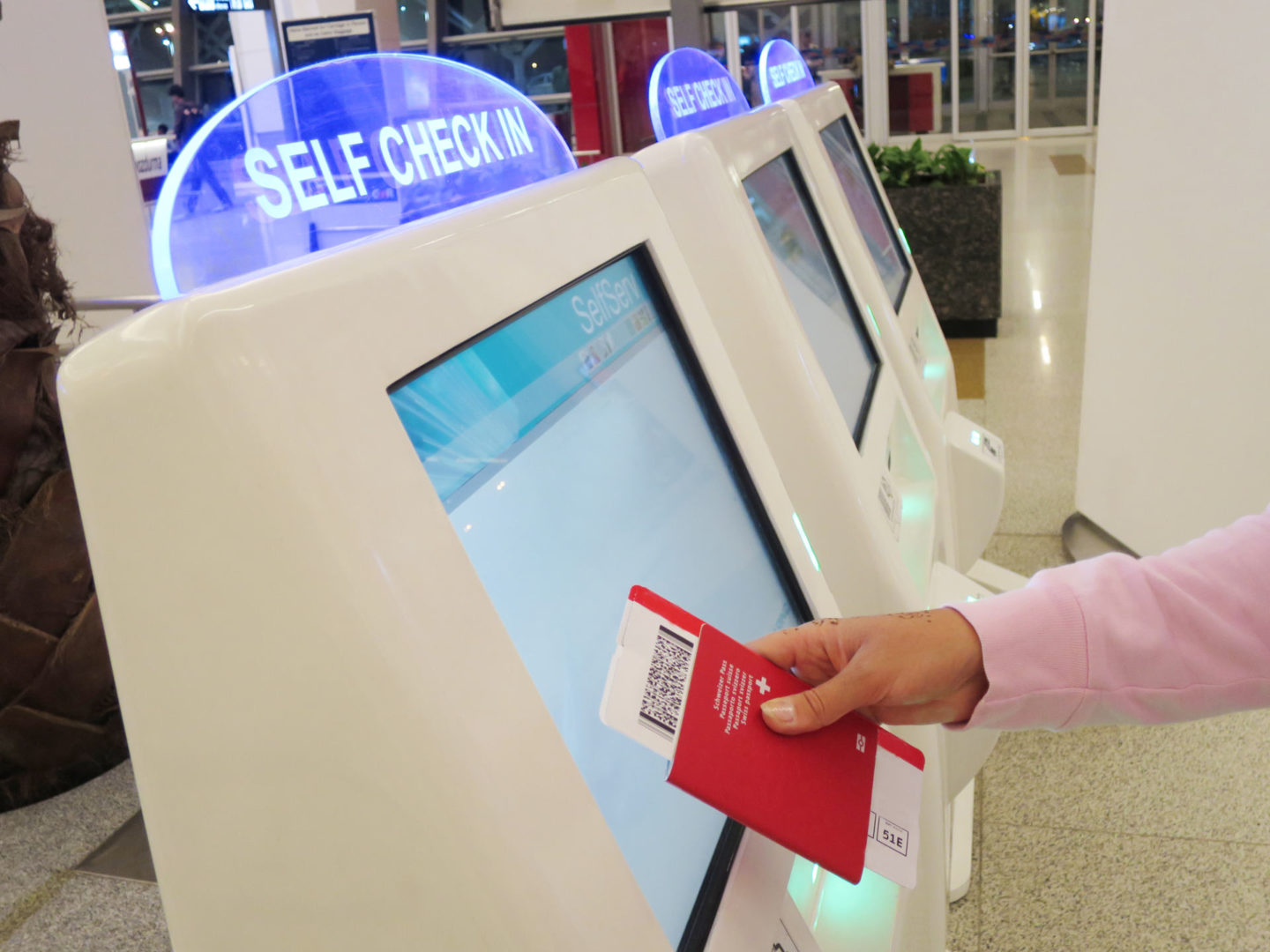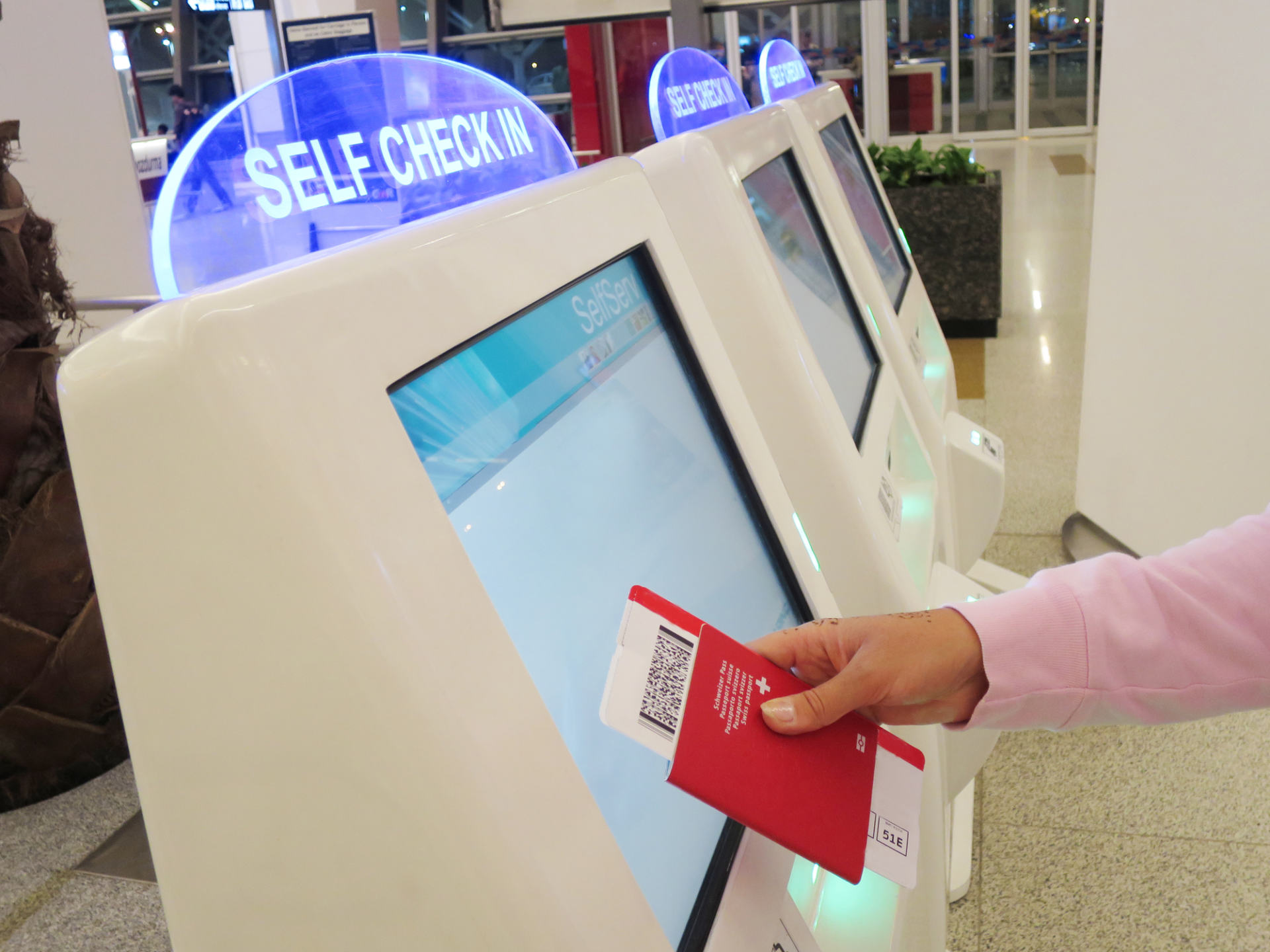 So why should you check-in online?
Save the planet (well a few trees anyway) and download the airline's mobile app so you can check-in online and have your boarding pass right their on your phone. The beauty of this is you will also have all of the information about the flight at your fingertips, including the gate number if the flight is delayed, you can even check if there are plug sockets and in-flight entertainment normally too.
Save yourself time. This is especially true if you don't have any luggage to check-in. It means that you can get to the airport and just go directly to security. Even if you do have luggage to check-in, most airlines have a machine where you can print your tags and then just drop your luggage off at the drop off point. Less time in lines = more time to wander around duty-free…
If you wait until you get to the airport to check-in you are more likely to be assigned a middle seat… and no one needs that in their life. The earlier you check in the better chance you have of getting a better seat unless you are prepared to pay for it of course.
Paying for baggage before you get to the airport will save you money. I don't know a single airline that won't charge you extra if you pay at the airport. It's always best to do this online.
Check your baggage allowance
Seriously, check the luggage allowance and stick to it. This is especially true if you are flying with a budget airline. Do you know how budget airlines bump their profits up? By slapping on inflated charges at the airport because people didn't read the fine print.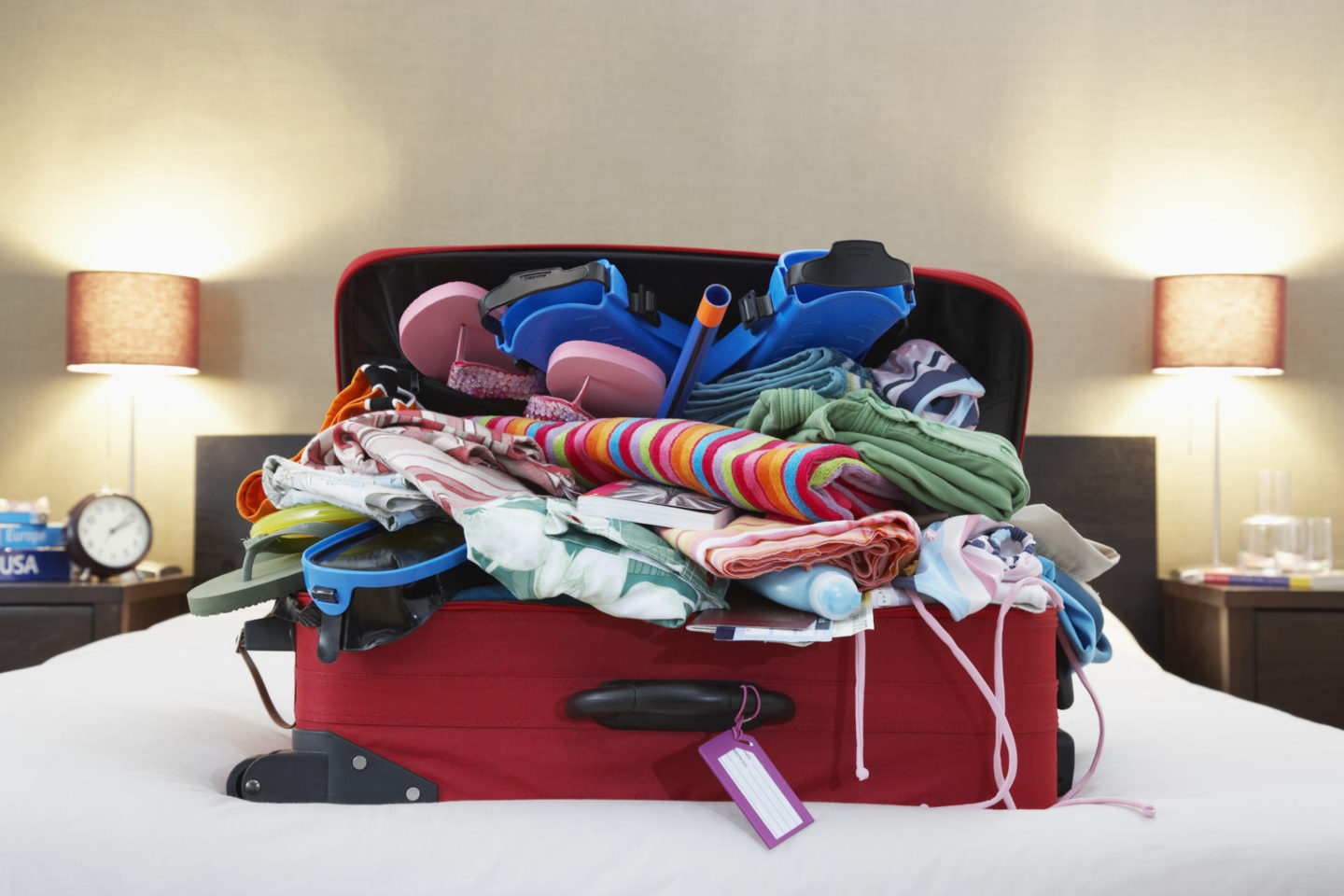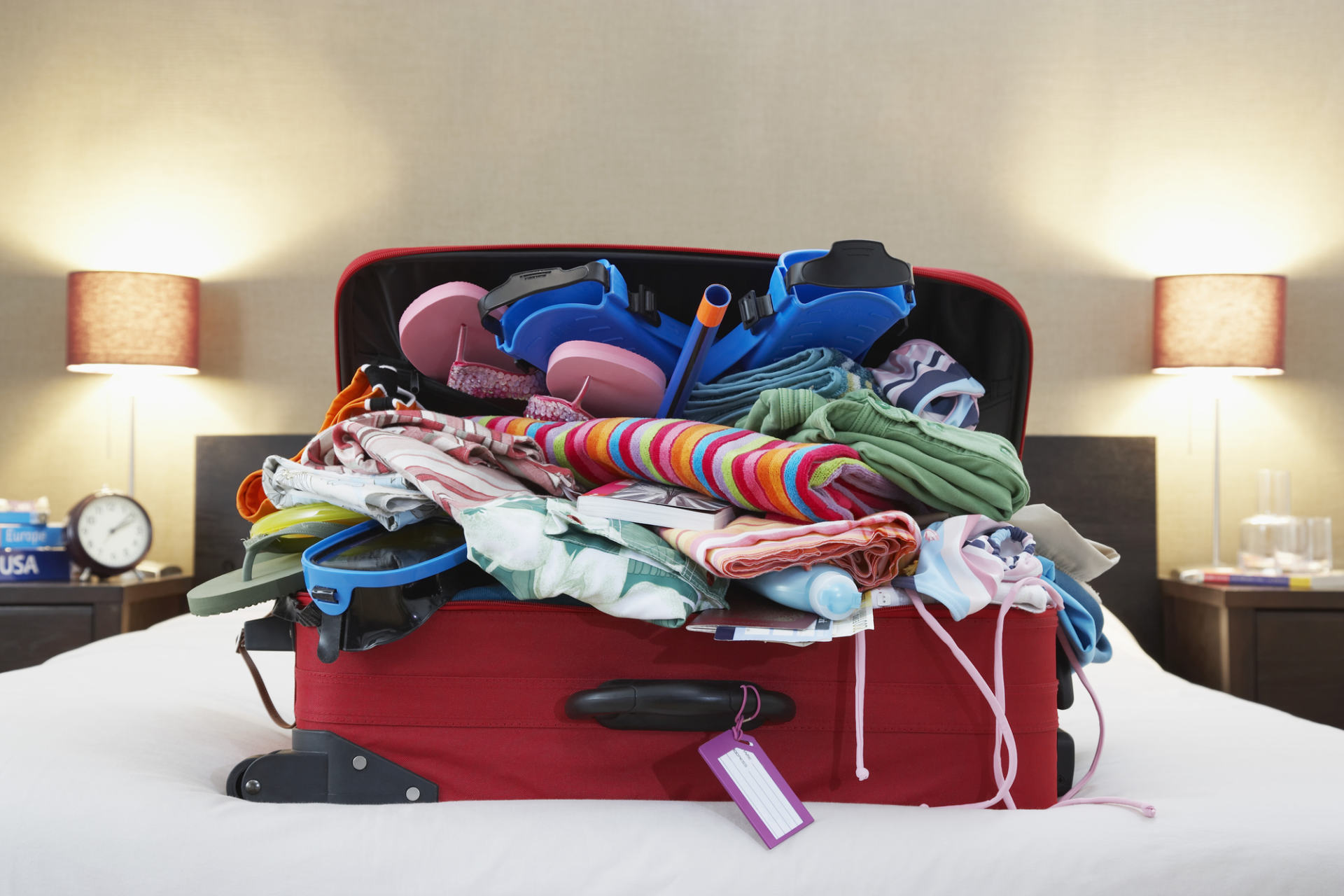 This is especially true if you are flying with Spirit, Ryanair, Viva Colombia, Easy Jet (not quite as bad), and any other budget airline in this bracket. They have strict policies on things like printing boarding passes (if they have to print it they will charge you $10), how many pieces of hand luggage (spirit only allow one small personal item, a larger item is charged around $40 at the airport, more than checked luggage!).
So don't get caught out. Pay attention and read EVERYTHING.
Pack smart
This is mostly about what you put in your hand luggage, and how you pack it. Firstly, luggage does go missing. So I always like to pack one change of clothes and my PJ's in my carryon, just in case!
Make sure you don't have more liquids than you are allowed, and that they are easy to find and remove from your case if needed.
So here's the thing, I fly a lot, and the rules seem to change on a weekly basis and it will also depend on what country you are in, and where you are flying too. You just never know so it's best to be prepared for all situations.
Laptops – almost always you will need to remove your laptop, so make sure you pack it so it can be easily (and quickly) removed.
Cameras and other digital equipment – sometimes they will ask you to remove these things, sometimes not. It really depends where you are. So it's best to keep it all together and make sure you can get to it easily.
Herbs, spices, and powders – If possible make sure anything like this is in your checked bag, or if not it needs to be sealed. Some places won't let you travel with unsealed powders. So it's best to be safe and leave it out of your hand luggage.
Food – food, in general, is ok if it's something like a sandwich for the road. If you are trying to travel with a big block of cheese, or some weird exotic foods then you may have an issue. If you aren't sure, check first.
Liquids – Put them in a plastic bad together and make sure you can easily remove it if needed. It isn't always required.
You – wear shoes that you can easily remove, don't put on all your bling, it will set off the metal detector, no belts, and know that you will need to remove all loose clothing (jackets, hats, scarfs, etc).
Personally, I travel with my carry on case and a backpack. I put all of the things that I may be asked to remove in my backpack. This way I can get it all out quickly. Then once I'm through security I repack everything so I can distribute all of the heavy items I don't need in my backpack.
Fill your reusable water bottle
I know you can't take water through security, but to help fend off jetlag staying hydrated is key. Fill up your water bottle, drink it before you get to security. Then when you are through find a water fountain and fill up your bottle. That way you have plenty of water for the journey, and you don't have to keep pestering the air stewards.
Don't forget about entertainment
Always be prepared! My sister's flight was recently delayed as the plane was broken, they managed to get them one that worked, but no entertainment on an 8-hour flight! These things happen so it's a good idea to make sure you are prepared and you have plenty of things to keep you entertained on the plane.
Here are my favorite things to keep me entertained on a plane:
Work – Plenty of time to write a few blog posts while I'm bored in the airport
Reading – load up your kindle or make sue you a good travel book with you
TV and Films – I never trust airline entertainment anymore, instead I male sure I have some good stuff downloaded on my phone and Fire so I can watch things in the air if the entertainment is no good. Also, check if you need to download the airline's app to access the inflight entertainment. Many companies are doing this now rather than installing in-flight entertainment in the back of seats.
Music and Podcasts – be sure to download some good playlists and podcasts.
Things to do in the Airport
Be on time
I mean if I'm honest, I'm probably not the best person to take advice from about being on time at airports… I'm normally the person walking through security as everyone is starting to board. But if you want to avoid getting into stressful situations then it's always best to arrive in plenty of time so you can chill in the airport rather than be freaking out worried that you will miss your plane.
Tips on getting through airport security
I have two tips:
Do everything I've already told you to do in the pack smart section.
Listen to everything the security staff are telling you (or shouting loudly at you more like).
If you do these things you won't have an issue.
Load up on snacks and food in the airport (if you didn's bring stuff with you)
There is nothing worse than hanger, so pack snacks (especially if you don't want to pay airport prices).
When I'm being organized this is what I try to always pack for the airport:
A bag of nuts
These vegan IQ bars are amazing
A sandwich
Rehydration sachets- I know this isn't a snack, but it will give you a boost if you are feeling wiped out with the travel.
How to cope with a flight delay
I've been pretty lucky really with flights and I've never had to experience a long flight delay. But my sister is the most unlucky, or lucky, person with this. Almost every flight she takes seems to have delays! But I say lucky because she always ends up with compensation for the delays that are over 3 hours. So although it's really annoying to be delayed, having up to €600 in your pocket for the delay makes it a bit more bearable.
If you have had a delay of over 3 hours later you can check to see if you are eligible using the form below. Or you can click here.
P.s Sorry rest of the world, this is just for Europe.
Tips to help you enjoy the rest of your journey
So that's it you are through airport security and you are about the board the plane. But it's not over yet, there are still some things you need to be aware of to make sure the rest of your journey goes smoothly.
Don't be that person on the plane
You know who I'm talking about, the one who holds everyone up, or talks really loudly, or does weird things with their feet. I know people have STRONG opinions about plane etiquette, so here is my contribution to things you should avoid doing on a plane:
Don't hold up the line struggling to put your carry on up. Seriously, step in and let people past and then do it.
If your feet stink leave your shoes on. I have no problem with you taking off your shoes, I do it myself (I'm a hippy yoga teacher who hates shoes, don't judge me). But please, please, please if you know your feet stink leave your shoes on.
The middle seat gets the armrests – can we all please agree that the person who gets stuck in the middle seat between two strangers deserved both armrests. That person is in their own special kind of hell, they deserve the armrest, and extra snacks.
Put your seat back slowly – I get that you want to kick back and chill, so you want to recline your seat, fine. But for the love of God can you please do it with a little bit of care? I've lost count of how many times my drink has spilled thanks to someone jerking back suddenly.
I know I could write a whole post on this subject alone, but I'm going to stop here before I start ranting…
Tips for getting through passport control
The next part of your travel journey is trying to get through passport control without incident. Firstly make sure you have a pen, you almost always will need to fill something out. It's going to make everyone's life easier if you have a pen. Things you will likely be asked and should always make sure you know:
Your passport details
Your emergency contact (name and number)
The address you are going to
How long you are planning to stay
Your departure date (some countries will need you to have a departure flight booked and have proof of it)
Reason for visit
Know all of these things, listen to what the staff are telling you, and fill out and sign all forms correctly and you will be just fine.
Arriving safely at your destination
You are almost there, you have arrived and cleared security. You survived! Now what?
One thing I always know is how I'm getting from the airport to my final destination. This is for my own safety and peace of mind. You should also research airport scams you need to be aware of as airports are often full of scammers as they know it is where people are vulnerable.
Here are a few tips that will help.
Don't listen to anyone telling you anywhere is closed. If they are telling you the rental car company is closed, or the busses aren't running, or whatever else you told them you are looking for is closed. It's probably not true. They will just be telling you this to get you into an overpriced taxi. If you don't sure go ask airport security of information.
Don't get into an unmarked car. This may seem like a no brainer, but I've done it myself. I arrived in Bogota and a guy asked me if I need Uber, I said yes and next minute I'm in an unmarked car on my first night in Bogota (one of the most dangerous cities in the world). I mean it was fine and the price was good, but it could have been a different story.
Don't hand over money to anyone for anything in advance.
Listen to your gut. If it doesn't feel right, it probably isn't!
Final Thoughts
So that's it, my top travel tips for dealing with airports! Even though this post is pretty long, I'm pretty sure I'll have missed a few things, so feel free to leave me a comment below to let others know your top Airport tips.
Safe travels!