If you are thinking of Christmas Shopping in New York City, you need to know, the city can be a little crazy at this time of year. I mean NYC is hectic at the best of times. But during Christmas it is turbo-charged.
Having failed at Christmas shopping in New York City on my first visit, I've put together this list to help you NOT make the same mistakes as me. So here are 5 ways to win at Christmas shopping in New York City.
Here are a few tips to help you enjoy Christmas Shopping in New York City
1. Make a plan
NYC may not be a big city in size. But because of the volume of people, it takes time to get from A-B. If you are going short distances walk, for longe distances take the subway but be warned it get's very busy! I wouldn't recommend taking a cab unless it is late at night as the traffic is terrible and you will spend forever sat in traffic! Because of this, it is important to plan the places you want to go shopping and cover different areas on different days.
Celebrate Christmas and New Year's Eve in NYC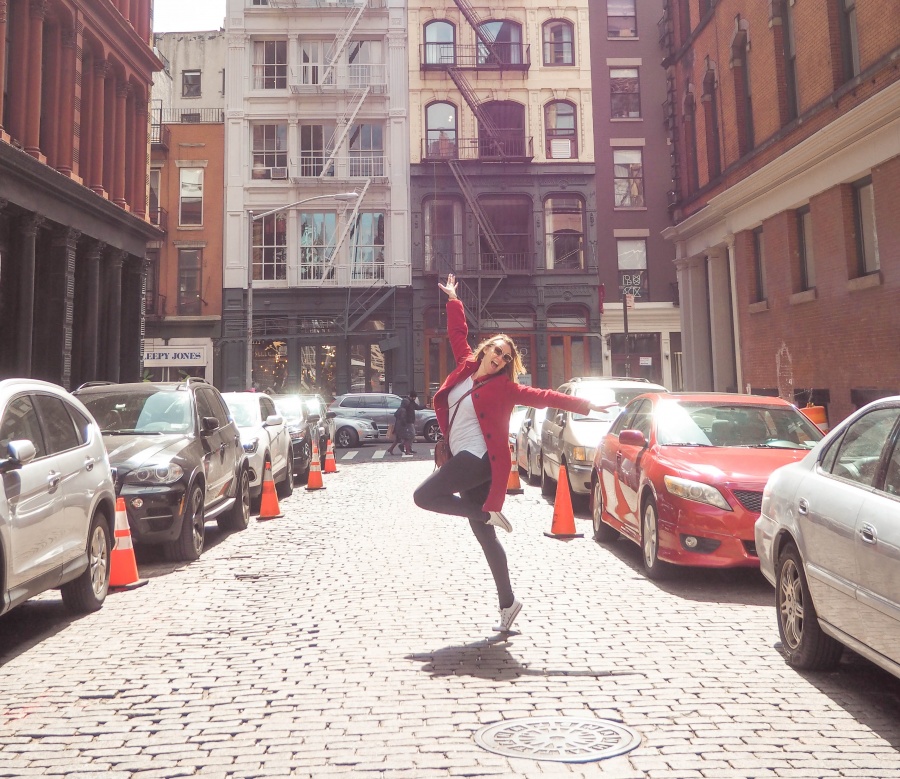 I like to spend the morning doing a tourist thing, then shop in the afternoon.
For example, if you want to shop uptown at Tiffany's or around that area of 5th Avenue it is close to Central Park and the Met. So, you could spend the morning exploring Central Park or grab lunch at The Met and then shop in the afternoon. Don't try and cover the whole of the city in one day plan the areas you want to shop carefully.
2. Wrap up in layers
I'm talking woolly hat, gloves, winter coat, winter boots…the works. But be aware if you are shopping it will be icy cold outside, but as soon as you walk into a shop you are hit with tropical temperatures! So make sure you have layers so you can easily whip them off when indoors.
You will have the opposite issue in the summer, Americans LOVE their AC and you will freeze indoors in the summer without something warm to put on inside.
3. Have patience and stamina by the bucketload!
New York City at Christmas is the 'place to be'. People travel here from all over the world to do their Christmas shopping and/ or spend the holidays here (we've all seen home alone). This means only one thing, it's packed, there are people everywhere, tourists and locals all shopping!
Make sure you have time to really soak up the atmosphere, find a bench and do some people watching. Get a hot chocolate or an apple cider, walk the streets, don't take the subway, it's so much more interesting. Which leads me on to number 4.
4. Pack some good shoes/ boots to walk in.
You need something comfortable enough to walk long distances in but you also need to be conscious of the weather. think, Ice, snow, and rain – so something waterproof with great grip and you will be fine!
5. Don't forget your passport
Some stores like Macy's will give you tax reduction when shopping. All you need to do is go up to the customer inquiries desk (I forget the floor) and there is a machine. Just scan your passport and they will print you a voucher that you will need to give to the cashier when you pay. It is always worth asking.
If you are going to be in New York City over the New Year and you want to watch the Ball Drop. You need to take a read of this great post so you can watch the ball drop without the crowds.
Have you visited New York at Christmas time? What are your top tips for surviving the Christmas madness?
Traveling to NYC? Take a read of my other guides:
10 British inspired places to visit in New York City
The 11 most Instagrammable places to eat in New York City
How to spend 5 days in New York City
How to Spend a Weekend in New York City
This post was proofread by Grammarly
Are you ready to book your trip?  To help you get the best deals and service here are the companies that I personally use to book all of my travel online. I always shop around before booking anything, but these are my tried and tested starting places.