It has been 9 months since I put all of my possessions into my backpack and hit the road. When you don't have much space for 'things'and the 'things' you do have, need to be carried on your back. It makes choosing the right clothes important. In this post, I'm going to share my 'Must Have' items and talk about how to online shop as a backpacker when you have no address.
Getting it right
When I first hit the road I really didn't know what to expect. Or what clothing I would need. I actually didn't need very much most of the time. But since I have settled for a few months in Colombia and taken up a teaching position where I've found myself seriously lacking in the clothes department! So how does one online shop for affordable fashionable clothing suitable for working as a teacher, when you have no fixed abode?!
Finding a company that delivers FREE worldwide 
First thing's first you need to find a trustworthy company. One that not only delivers worldwide but also accepts returns!
The cost of ordering from my normal online stores in the US weren't options. The delivery cost in some cases it was $40! That's when I found Rose Gal.
RoseGal was set up by a group of friends on a mission to spread their love of vintage fashion for all it has pretty much everything you could want for bargain prices, but best of all it has FREE delivery WORLDWIDE. This doesn't even have a minimum spend and delivery is in 3-7 working days WINNING! In fact, It's been such a great find I thought I should write all about it and share the find with my fellow nomads!
Why is this a must for backpackers?
I know fashion, and clothing, in general, isn't so important to backpackers. We tend to make do with what we have and pick up things as we need them from thrift stores and markets. But lets face it when you have been traveling for a while and wearing the same thing day in and day out. It not only starts to get very boring, but your clothes also start to fall apart and smell no matter how many times you wash them!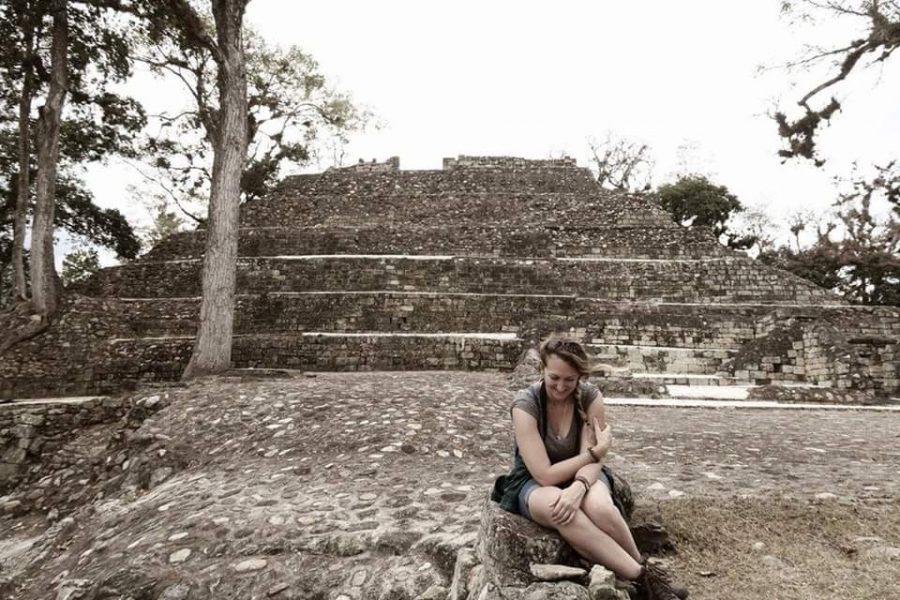 After 9 months I am now at that point!
Sometimes a girl just needs to buy a few (nice) new things. I always shopped online before backpacking. And I've missed the luxury of finding things I really want for discounted prices and having them delivered right to my door. So finding a company I can use wherever I am in the world is like hitting the jackpot.
How can you get online shopping delivered if you don't have an address?
This is simple. You have two options:
Book a hostel or hotel in advance around the date of delivery and drop them an email to let them know you have a *cough cough* very important package being delivered and can they hold it somewhere safe for you until you arrive if it gets there before you do.

Or you can check in the local area for shops of postal boxes that allow you to have things delivered there and then you can pick them up. I know lots of people who have done this with replacement back cards etc.
Using option 2 will charge you a small fee though so option 1 is the best bet. If you are looking for a more permanent mailing solution I wrote a post about what to do with your mail while long term traveling. 
My Essential Items
Ok so Rose Gal have a lot of amazing finds, I could spend all day browsing. But I wanted to share some of my top items which are perfect for backpackers.
When shopping I always look for a few things, how versatile it is (ie what will it go with), can it be dressed up or down and how heavy is it/ how much space does it take up. For me, every item in this list passes this test!
Everyone loves a discount
Oh and if that wasn't enough to persuade you they also offer 15% off on your first order and you earn points everytime you log in which gives you coupons for discounts. What are you waiting for? Get ordering your capsule backpackers wardrobe today!
Are You Traveling soon?
Be sure to check Skyscanner for the best flight deals.
I never travel anywhere without Travel Insurance. If you are looking for insurance be sure to check World Nomads first.
This post was proofread by Grammarly