Medellin is one of the most popular cities for foreign visitors in South America. Whether you're backpacking, working remotely, or planning a South American city break, it's likely that the place that's known as The City of Eternal Spring is on your radar.
But, thanks to shows like the Netflix series Narcos, Medellin is widely synonymous with danger. It's no secret that Colombia is a country that has suffered. Pablo Escobar's campaign of terror brought the country to its knees in the 1980s and 1990s, and the violence continued long after Escobar was killed by the National Police of Colombia in 1993.
So, you're probably asking yourself, is Medellin safe now? Well, yes, as long as you're a little bit sensible…
Need a Colombia backpacking itinerary? Click here to read mine.
Did You Get Travel Insurance Yet?
If 2020 taught us anything, it's that you need to be prepared for anything! Travel insurance has always been high my list of things to get before I travel but now more than ever its at the top of my list.

I'm pretty sure we have all had travel plans messed up because of COVID and not all insurers covered this. So when looking for travel insurance it's important to check it covers travel disruption due to COVID-19, Hey Mondo, Passport Nomads, Safety Wing, and Travel Insurance Master all provide cover for this.

Hey Mondo is great if you are looking for a great value flexible policy. They offer single trip cover, annual multi trip cover, and long term travel cover. You even have the option to start the cover when you are already on your trip, although you won't be covered for the first 72 hours. For me my favourite feature is their app which offers you a 24/7 Dr chat and the ability to file a claim direct in the app.

Passport Nomads provides the most comprehensive cover for Digital Nomads. The game changer with them is that you have a red card and if you find yourself in need of medical care you just contact them and they will pre load your card with the funds to cover your treatment, meaning you won't need to pay out of pocket and then put in a claim later.

Safety Wing is great value with monthly cover starting at $39. It's super easy to use and it just renews each month. They have an excess of $250 and it's simple to make a claim through their website. I currently use them as they offer me free cover for my son as part of my policy and I like that it renews on a monthly basis, so I don't have to pay out a big lump sum up front.

I also use Travel Insurance Master for some short vacation type trips.

If you are doing shorter trips or an extended backpacking trip then Hey Mondo or Travel Insurance Master are the best option. If you are a digital nomad or planning travel of at least 6 months then go for Passport Nomads or SafetyWing.
Is Medellin safe?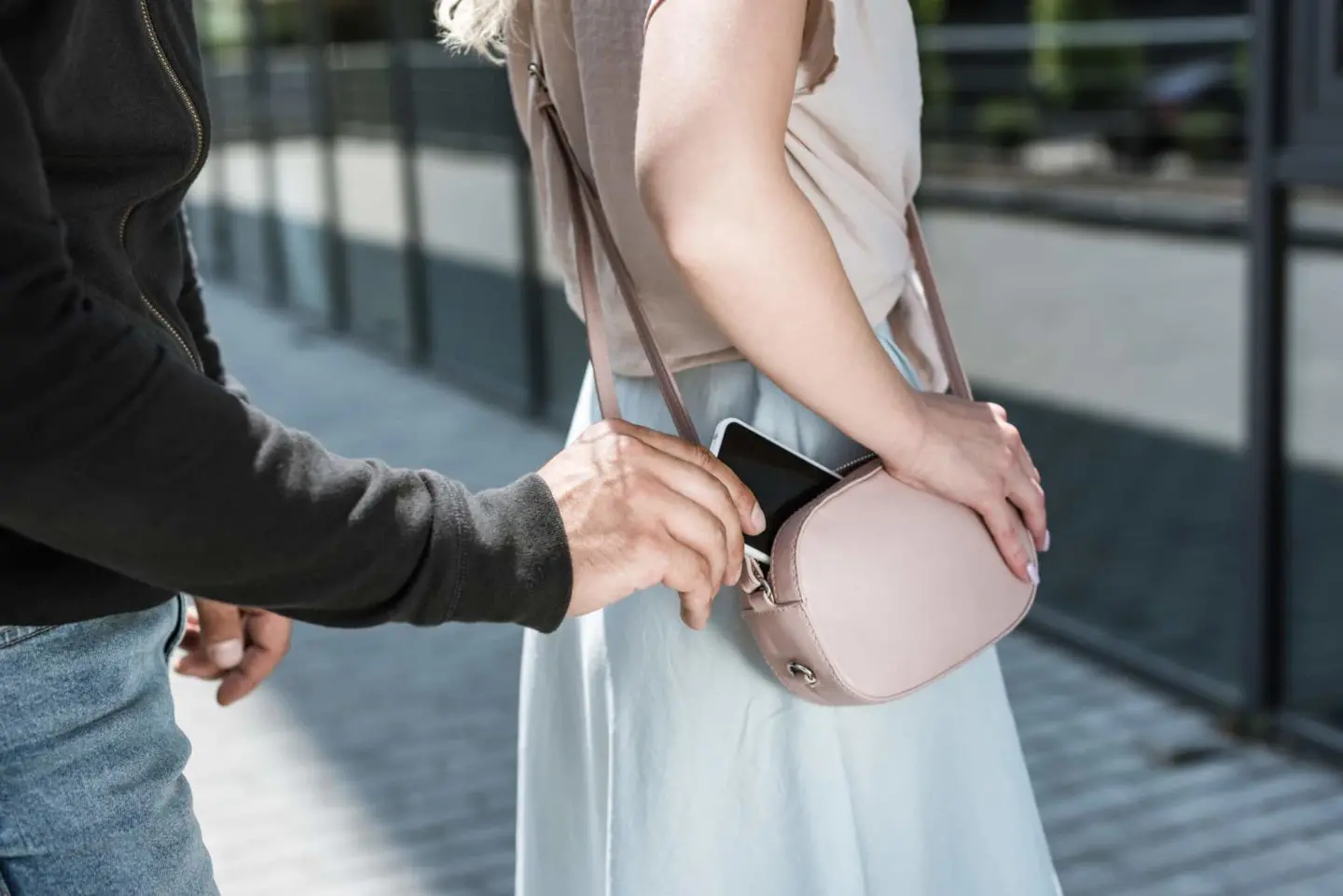 On the whole, Medellin is a perfectly safe place to visit. I have always avoided any problems by sticking to busy areas, taking taxis at night, and always being aware of my surroundings (that means not getting blind drunk).
During the daytime, I always feel safe but it's still important not to get complacent. Keep an eye on your belongings when you're in busy places like the metro. And if you need to have your phone out (to check directions, for example), don't do it in the middle of the street. Instead, step inside a store or a cafe to avoid looking like the lost tourist that you are.
Medellin's nightlife is perfectly safe if you're sensible, too. Parque Lleras in El Poblado is the busiest and most popular area to party. And it's also crawling with pickpockets so keep an eye on your wallet and your phone. In general, bars and nightclubs are safe to frequent.
But it's smart to check online reviews and the location on Google Maps to be certain you're not accidentally wandering into a potentially dangerous place. If you are unsure about taking a taxi on the street then there is always Uber, or you can use one of the local taxi apps.
Medellin Colombia safety – a few facts

Medellin was once the murder capital of the world with a reported 375 per 100,000 residents becoming victims of homicide in 1991. But in recent years this figure has been steadily declining and Medellin doesn't even feature on the list of the 50 most dangerous cities in the world anymore. So, as a foreigner, what are your chances of being murdered? Well, they're tiny as long as you don't do anything stupid. It's estimated that a foreigner is killed every 2.4 years which isn't a particularly scary number. In my experience of living in Medellin, the majority of stories you hear of foreigners getting into trouble is because they're resisted a robbery or they were involved in drugs and other illicit activities.
Although you're unlikely to be murdered, robberies are sadly a fairly common occurrence. They are usually non-violent, provided that you don't try to resist or fight back, so if you've targeted just hand over whatever your assailants want.
The highest concentration of robberies of foreigners is in the two most popular neighborhoods for visitors: El Poblado and Laureles-Estadio. That's unsurprising really, considering that thieves know there's the highest concentration of potential victims in those areas.
I've lived in both of those areas and have never had any problems, though. The El Centro area can sometimes feel dangerous and it does have the highest total number of robberies, but I've always felt safe in the area as long as I've stuck to well-populated areas (don't walk down dark alleyways, is what I'm saying).
What to wear in Medellin
I'll start by saying that you can wear whatever you want in Medellin. Because it's your body and you should clothe it however you see fit. However, if you want to blend in there are some steps you can take to help that happen.
Firstly, Paisas (people from Medellin) don't often wear shorts or the type of sandals that you might wear in your home or at the beach (known as chanclas in Latin America). If you choose to wear these, you'll be easier to pick out as not being from Medellin.
The same goes for typical backpacker clothes and holiday wear: wearing board shorts and a vest won't help you blend in. Think jeans, a t-shirt, and sneakers for daywear and you'll possibly pass for paisa.
Maybe leave the bling at home…
If you're a fan of bling, you might want to consider leaving your ice at home before traveling to Medellin. There is a saying which goes, "no dar papaya" which means, "don't give papaya". This popular (and slightly victim-blaming) phrase means that you shouldn't do anything to put yourself in harm's way. Put simply: if you're flashing gold chains, someone might try and take those chains from you. Limit your accessories to simple pieces and avoid blatantly expensive accessories like designer bags with big emblems.
Medellin dating – what it's really like dating in Colombia
Dating in Medellin can be tough, but it can also be brilliant (pretty much like everywhere else in the world). It's generally safe though as long as, you guessed it, take the proper precautions.
In general, my friends and I have noticed that Colombian dating can feel more intense than dating in places like the US and the UK. Things tend to move faster, and there seems to be less need to 'play it cool'. It's easy to let your defenses down in these whirlwind romances. But it's important to keep your wits about you to stay safe. As you would in any city in the world, stick to dates in public places and always let someone know where you are and who you're with and where you're going.
If you're a man looking to date women, there have been some instances of foreign males being drugged and robbed by local women that they've met on dating sites. If you're planning to Tinder your way through your time in Medellin then you absolutely should, but proceed with caution. As a rule, if it seems too good to be true, it probably is. If you're out with a woman for the first time, watch your drink and only take out with you what you can afford to lose (just in case the worst happens).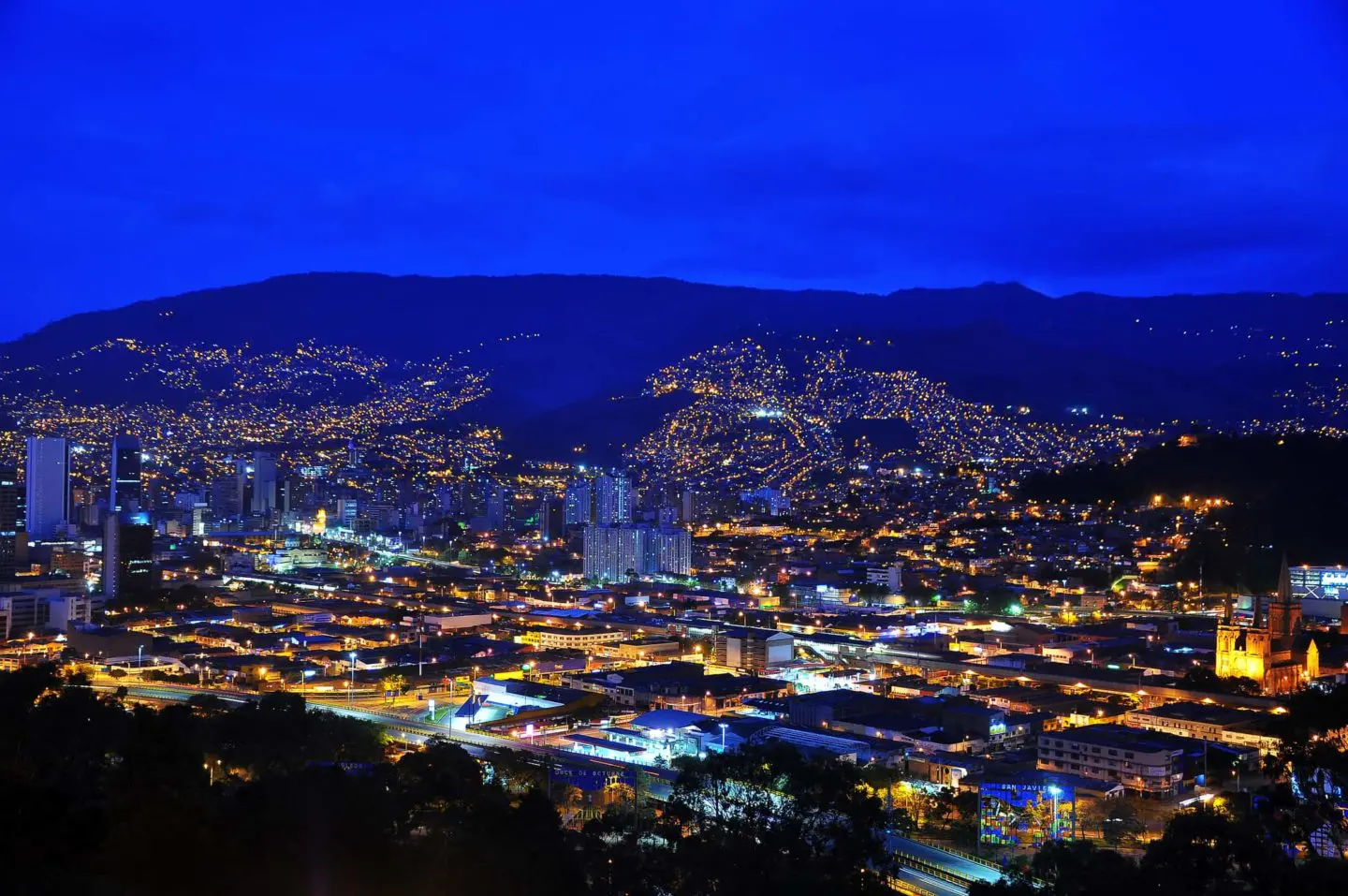 Is it safe to be LGBTQ+ in Medellin
Although there are some fun bars and Facebook groups, the gay scene isn't particularly prevalent in Medellin. Or, at least it doesn't seem to be. As a bisexual woman, I've had less luck meeting women in Medellin than I have in other places I've lived. In general, it's safe to be LGBTQ+ and date. But there's enough homophobia in some pockets of the community to make me feel like I need to keep my queerness to myself to feel safe.
Medellin pickup artists
It's also worth noting that there is an active community of dating coaches and pickup artists, so it's worth bearing this in mind if you're a woman looking to date. These guys use unpleasant tactics that objectify and gamify women. So if someone is coming on to you in a way that makes you feel uncomfortable (think 'hard sell') it could be one of these morons.
Final Thoughts
Having spent time living in various Latin American cities, I will say that I felt as though I needed to take extra care in Medellin. But, because I've done so, I've never found myself in a dangerous situation.
Medellin is one of my favorite cities in the world, and the paisa people are some of the warmest around. Safety should be a consideration, but it shouldn't stop you from experiencing all that Medellin has to offer.
To summarize, it's highly improbable that you will have any safety issues in Medellin, just as long as you take care and make smart decisions. And for goodness sake, "NO DAR PAPAYA".
Looking for accommodation in Medellin? Take a read of my guide to accommodation in Medellin that breaks down each of the popular areas with some top recommendations of places to stay.
Wondering where to stay in Medellin? I recommend staying in either El Poblado or Laureles and here are a few of my favorite places to stay:
Parceros Med Hostel ( I stayed here for a month and loved it!)
Los Patios Hostel Boutique
Purple Monkey Hostel
Hostal Medellin -Laureles
El Jardín de la 10 – El Poblado
You can also read my full Where to Stay in Medellin Guide here.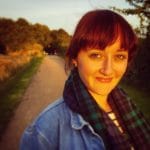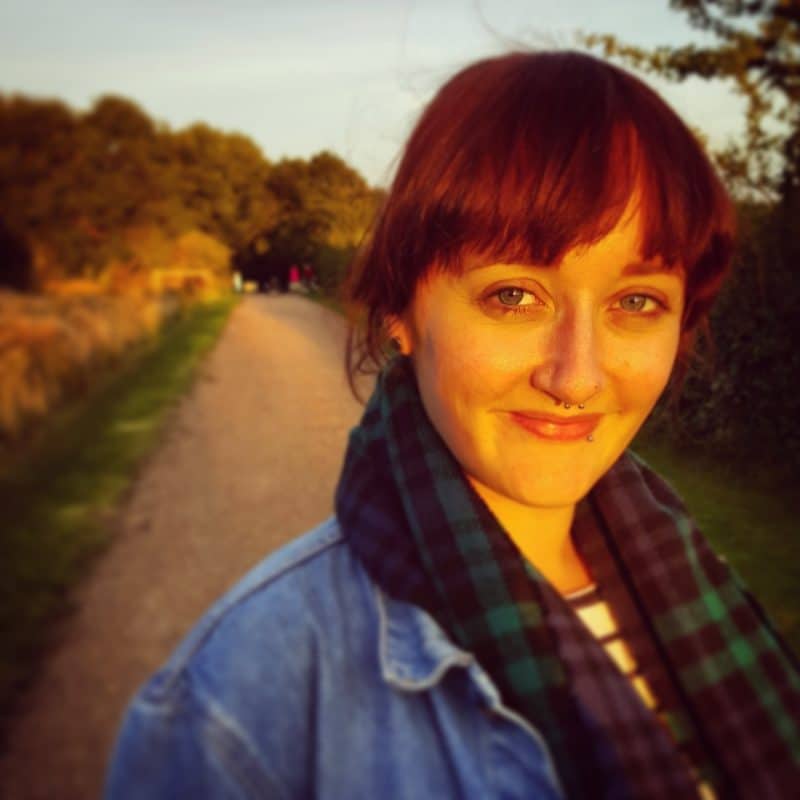 Author Bio: Sophie is a freelance writer from the north of England. She has been traveling and working in Latin America since August 2017 and is currently living in Medellin, Colombia. When she's not working you'll find her writing for her blog, Table for One, where she talks about what it's really like to travel the world as a solo woman.