Love travel but hate chemical beauty products? In this post, I'm going to share some of my favorite natural beauty products for travel. If you are a conscious traveler you may be looking for some alternatives to replace your old beauty products. After reading one too many stories about deodorant being linked to breast cancer and getting fed up of reading palm oil in the ingredients of my products I stopped buying mass-produced chemical-laden products and instead went in search of more natural alternatives.
Why I use natural beauty products for travel
As a full-time traveler, I prefer to pack light. This means no huge toiletry bag. I also don't like using anything on my body full of chemicals. Plus I try and keep my plastic consumption to a minimum. This means where possible I mix up my own products. Unless I find a really good local shop where I can buy them from. I must admit though when I'm in the USA I do stock up on a few essentials from Amazon too.
Where possible in this post I have given a recipe for making your own natural beauty products for travel. I've also given you some suggestions that you can buy on Amazon or linked to recipes if you want o make some of the more complex things like shampoo. I try to use coconut oil mixed with essential oils/ coffee/ salt as much as I can. I also wrote a post you can read here about my top essential oils for travel.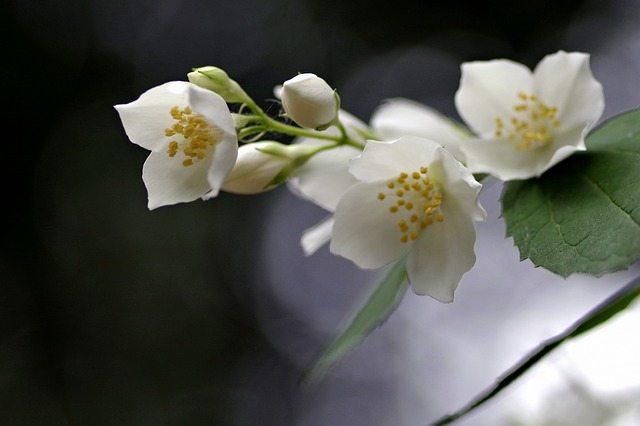 Shampoo
There are lots of different recipes out there for making your own. Getting a lot of the ingredients is tricky for me on the road and making shampoo with the right PH balance can be tricky I always by shampoo. If you have to have a go at making your own, try this recipe.
I personally use a solid shampoo that I normally buy on Amazon. The one I'm using right now still have another 2 months of washes left and I've been using it for 4 months already! It takes up hardly any space, makes my hair smell great and as it's solid you don't have to worry about having it in your hand luggage!
For some fantastic natural hair care tips take a read of this article on The Hair Essentials.
Conditioner
Like shampoo, I always buy my conditioner. I look for organic and natural shops wherever I'm traveling to and find a good chemical-free one. If I can't find one then I skip it and just do a conditioning treatment every few days.
Conditioning treatment
Keep things simple and just coat your hair in coconut oil. Check out what hair expert Hair Guard says about how good it is for your hair. If you want to you can also add in some lavender. This is especially good if you do the treatment at night and sleep with it on. The lavender will not only be good for your hair but it will help you to sleep.
Soap
Making soap on the road is pretty tricky and to be honest it's normally the first thing I find exploring a new place. I just buy a fresh locally made bar every time I move. What I buy depends on if the water is hard or soft and how my skin is feeling. I do go for soaps with lavender and oats in them as my skin is quite sensitive and can become very dry.
I also really love this soap which you can buy on Amazon.
Face Wash
If I can get hold of it I love this facial cleansing bar. Whenever I run out I make my own using coconut oil. I either just use coconut oil on its own, or I add a few things to it. Depending on how lazy I'm feeling!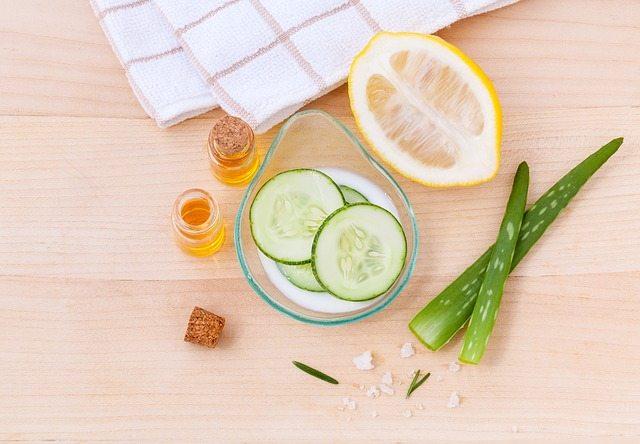 I like to add Lavender, frankincense, jasmine, Tea Tree, activated charcoal or baking soda. Sometimes baking soda and tea tree oil are too harsh for my face and I only use them when I have oily skin or a breakout. I play around with the oils depending on my mood and how my skin is. I personally don't add all of these things in at once, I either just use one or do a mix of a few. For example a few drops of lavender and some baking soda.
Face Moisturizer
I don't like to use coconut oil on my face, apart from to wash it. I prefer to use a mix of almond oil and jasmine. Although Rosehip oil and jojoba oil are also great. Use them on their own or with lavender, frankincense, and lavender. All are great for the skin!
Body/ Face Scrub
Once again, coconut oil… it really does have a million and one uses…but this time with either a little sea salt or sugar. Add in some essential oils use my essential oils guide to help you decide what to add-in.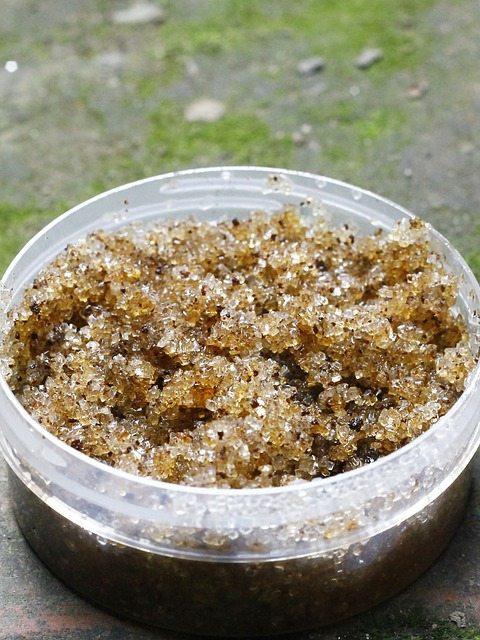 Body Moisturizer
Coconut oil with some essential oils (use my essential oils guide to help you decide). Or if you want something more warming of an evening sesame oil is great.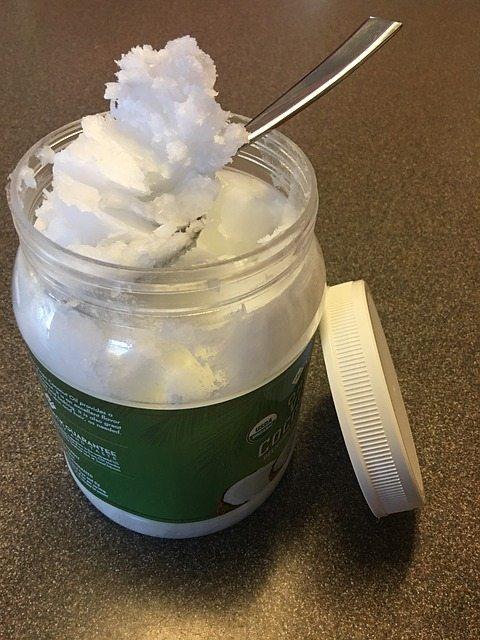 If you are worried about being oily I put on the oil before my shower and then go easy on the soap. Don't forget coconut oil has a natural SPF so it's not like some oils that would make you burn more easily.
Deodorant
There is one thing I never compromise on and that's deodorant. There are far too many lymph nodes under our arms to be clogging them up with antiperspirants and filling them full of chemicals. Quite frankly I would rather smell a bit funky than risk breast cancer. So I always buy one of these solid deodorants.
But if I run out I just mix coconut oil with lavender, tea tree, and eucalyptus. It works just as well.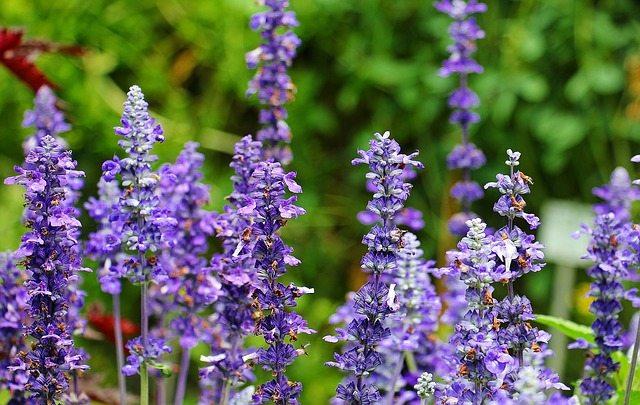 Using natural deodorants does take a little time to get used to and I did notice it took a few weeks for me to stop smelling funky. But I'd never go back now!
Bug Spray
I hate the smell of bug spray and DEET irritates my skin so I always make my own using a small spray bottle add eucalyptus, lemongrass, citronella, lavender, and tea tree. You want around 30-50 drops depending on the size of the bottle fill. Then fill it halfway with witch hazel and top it up with apple cider vinegar. Takes 2 minutes to make and leaves you smelling fresh!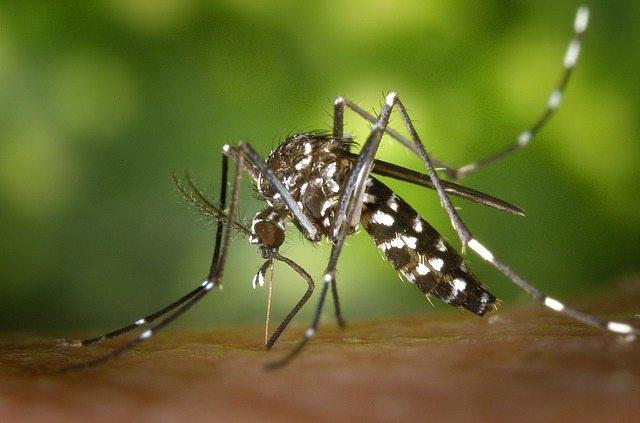 If you do get bit the best thing is all of these oils help to soothe bites too.
Sanitizer
For a homemade hand sanitizer simply mix tea tree oil with either a small amount of coconut oil or water and wash/ rub your hands in it. If you have a spray bottle I like to mix water with a few drops of tea tree, eucalyptus, and lavender. I use this to clean my hands and also I like to clean my yoga mat with it!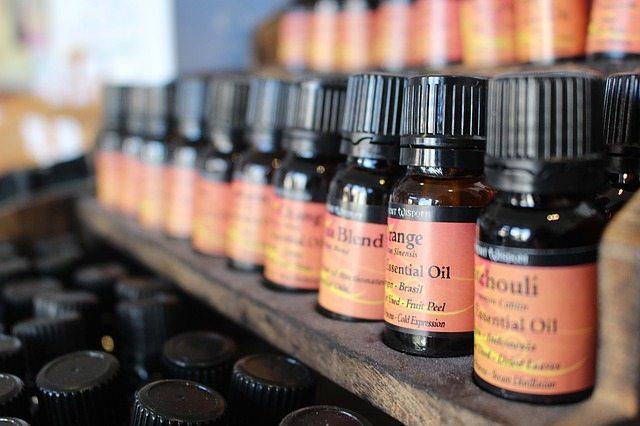 Toothpaste
You can keep it really simple and mix coconut oil with some baking soda. If you want to you can add some tea tree and/ or eucalyptus to fight and prevent infections. You can also add a few drops of peppermint oil for taste and freshness.
I also found a great recipe for mouthwash here.
If you prefer to buy toothpaste (I must admit the baking soda takes a while to get used to!) I recommend one of these.
Aftersun
Coconut oil is a cooling oil so I mix in some lavender, frankincense and a drop of eucalyptus to help cool and calm sunburnt skin.
Coconut oil also has a natural SPF in it, so if you run out you can use it in an emergency to give you a bit of protection from the sun. Although if you can get some zinc oxide powder to add to it that will be even better, add a few drops of lavender and eucalyptus too.
Aloe vera is also great for sunburn so if you can find fresh aloe vera at your local market simply peel it open and then run straight onto the skin.

Final Thoughts
I hope this guide is of help to all you health-conscious travelers out there. If you only have a few things in your wash bag they need to be: Coconut Oil, Baking Soda, Lavender, Tea Tree, and Eucalyptus. It really is amazing what you can do with these products! I also wrote a guide to Ayurveda for travelers that you might like and a guide to traveling with crystals.
If you are struggling with digestive health while traveling then I can also recommend this gut health product by ncapsulate. I've been taking them for a long time now and it helps keep my stomach happy wherever I am in the world.
If you enjoyed this article and found it useful please leave me a comment below and don't forget to share the love on social media!
This post was proofread by Grammarly