For as long as I can remember I was terrified of flying along with a crippling fear of heights. Added to that sporadic spells of depression and pretty constant anxiety about pretty much everything. It would be safe to say I have a lot of fear. But this is my story of how solo travel has helped me to overcome my fears.
In this post, I wanted to share some of my experience in hope that it might help others to conquer their fears too.
Living with fear
I may not come across as a fearful person. I'm the kind of person who is calm and collected in a crisis. Strong for others around her, and then has a bit of a breakdown when she's alone. Spiders don't really bother me and I don't think twice about swimming in open water.
But my fear of flying and heights drove me to despair. My sensible rational brain knew that it was silly. But the fear wasn't 'just in my head' it's was in my entire body. On a plane I felt every tremor like it was needles sticking into me, walking over a bridge, or even downstairs I could see through was enough to make me a shaky sweaty mess.
Although it never stopped me from flying it was exhausting and terrifying.
Most of the time I either took a valium (or 2), sleeping pills or calms washed down with some alcohol to send me into a travel coma as I traveled solo around Ireland. But the heights thing constantly held me back.
I couldn't begin to recall how many times my fear of heights held me back from doing things. Here is a short list of some of the things I didn't do that stand out in my memory:
Once I couldn't walk down some glass stairs after a meeting and had to ask the person I was meeting to walk me to the lift, embarrassed was an understatement.

On holiday with my family, I couldn't get on a chairlift in the Alps. I did manage to get in a different lift, but I had my eyes covered, music playing and I was actually rocking to self-soothe…My Dad kindly took this picture, thanks, Dad 🙂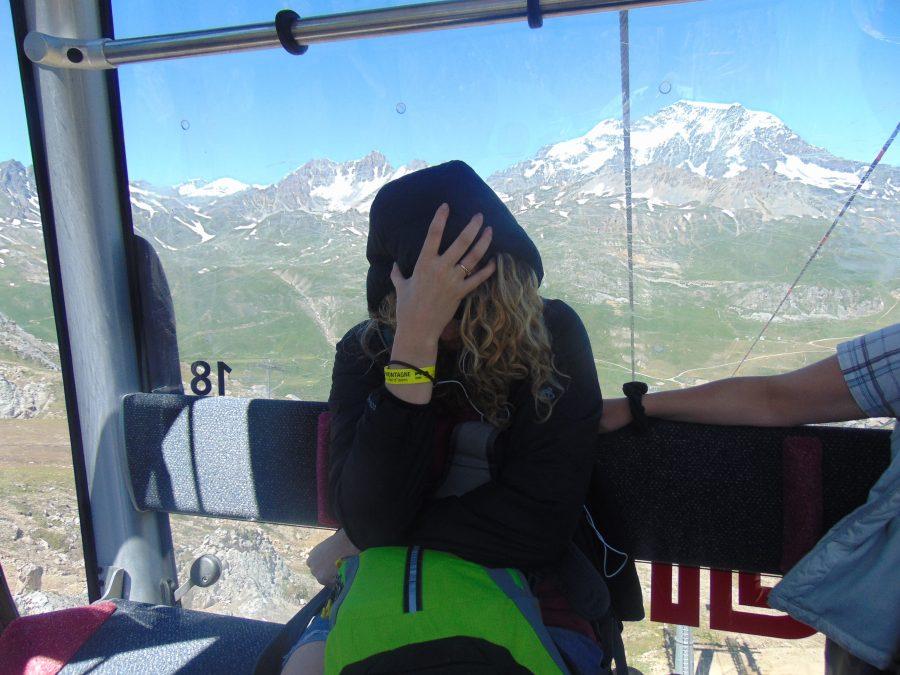 In Seattle, I didn't go up the space needle as I knew I wouldn't be able to get out of the lift on my own. So I just took a picture from the bottom.

While in Dundee, I had to get a taxi because the only way over the main road I needed to cross was over a bridge that I was too afraid to walk over.
These are just a few examples, I'm sure my friends and family could give you a lot more!
Fast forward to May 2017, take a look at this video…
Yes, that is me. There was no fear. I can also now get on a plane drug and alcohol-free!
So what happened?
I can't say for sure because both things I think helped me overcome my fears happened at the same time.
I let go of a lot of my baggage
The first thing was I let go. I let go of so many things that I had been holding on to far too tightly for far too long.
I sold almost everything I owned, I quit my jobs, I gave up my dance company and I decided I wanted to leave the UK.
It was terrifying. I doubted myself and my decisions daily if not hourly. But I made the decision and I stuck to it.
Slowly over an 8 month period, I let go. At the same time in my work life, I was choreographing a piece on my dance company and so much of what was coming out of the studio was about "letting go gently" and to "be brave".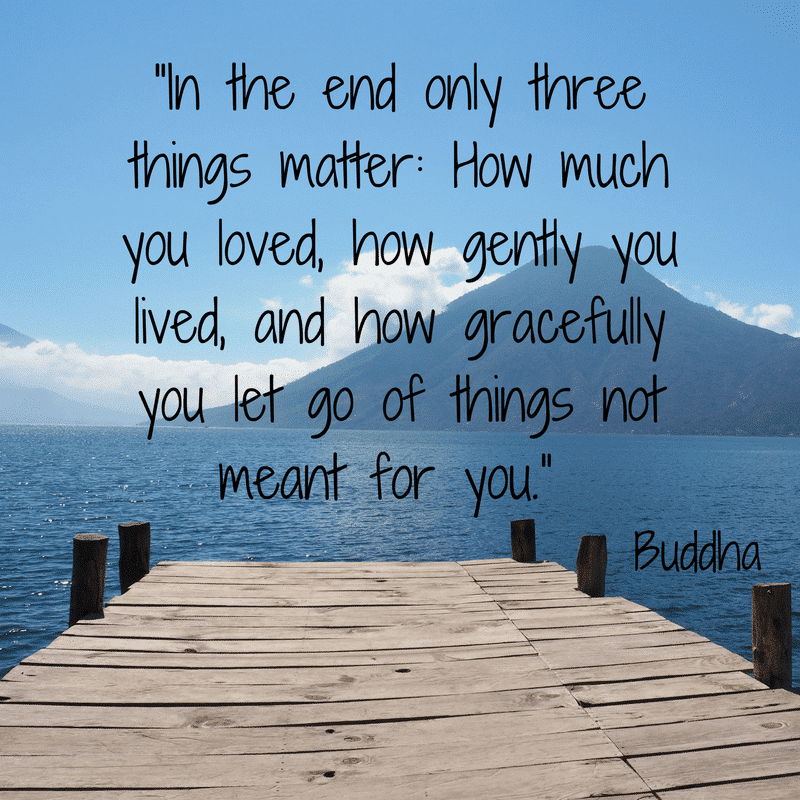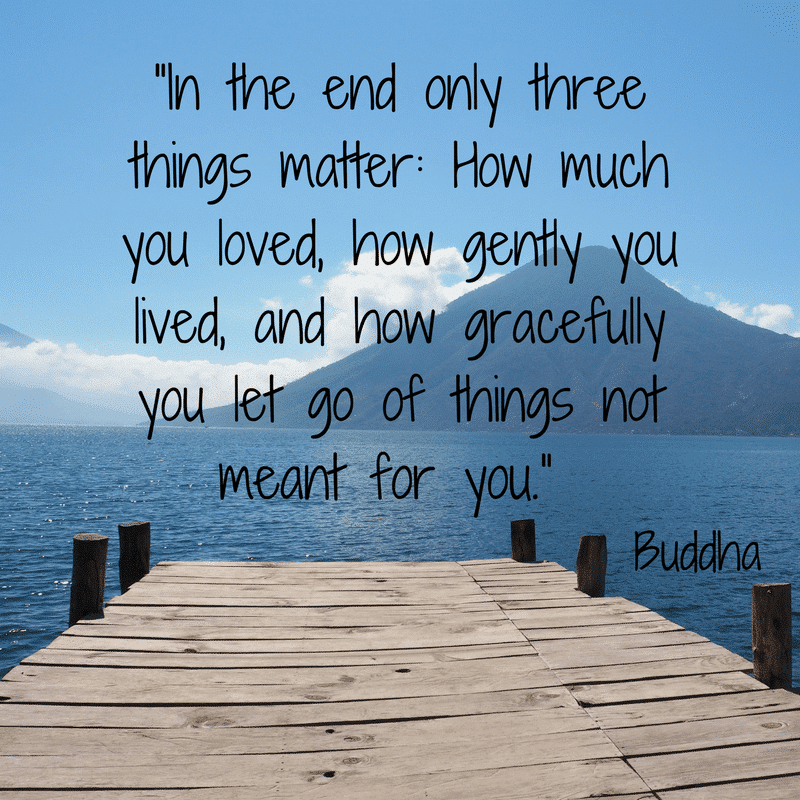 This quote resonated with me a lot. This process of letting go of things that no longer made me happy was excruciating but also liberating. I began to feel lighter and less afraid.
When I finally got off my flight out of the UK to start my journey a good friend of mine accompanied me. She is a newly qualified Rolfer and we have been on quite an emotional journey together over the years of our friendship.
Absent in each other's lives for months on end to come back together normally during transitional times in each other's lives. We have been through broken bones, leftover trauma, job loss, home loss, grief, and joy.
She offered to do some Rolfing sessions on me with the focus being to release some of the fear trapped in my body. Of at least I think that's how it works! I've had rolfing before, and for a physical injury, I swear by it, as a lot of dancers do. But I must admit I wasn't convinced Rolfing would cure my fears.
The Rolfing Process
We did 9 rolfing sessions of the recommended 10 before running out of time. Most of those 9 took place in a 10 day period so it was quite intense, at times uncomfortable and at times unsettling. I think because Hayley and I know each other so deeply if also felt for me sometimes too invasive.
I struggle a lot telling people how I feel and to open up, so at times I was just too sensitive to speak much (Rolfing involves talking too!). The fact that I had a huge build up of facial tissue over my heart tells you everything you need to know about my love life haha.
Flying for the first time
Hayley left and I didn't think too much about the treatment. Then I got on the plane for NYC to Miami, the first of 2 planes. I was apprehensive but not quite as terrified as I normally was.
The second flight that day that took me to Guatemala from Miami, however, was completely different. I felt less stressed on the takeoff and as we approached the airport in Guatemala, looking out of the window at this beautiful country scattered with lakes and volcanos this incredible calm came over me.
At that moment I felt completely at peace. I actually began to cry, well if felt more like I was leaking out of my eyes haha, like all of this emotion was just melting away.
Noticing small changes
Then I started noticing small things.
Like I was able to lean over a balcony or stand close to the edge without getting the shakes. I didn't break into a sweat in a bus speeding around the corners of switchbacks on a mountain (well no more than any sane person does as a passenger on a Guatemalan Chicken bus).
But it was when I was hiking up to the Mirador (lookout) at Semuc Champey that I realize something had changed in me. At this point, I was halfway up some crazy wooden stairs on the side of a mountain. I remember thinking "holy crap I'm not afraid".
When I got to the lookout I walked right on over to the platform and took this picture.
I can't even begin to tell you how life changing this has been for me. I feel fearless and powerful. Like I'm ready to take on anything, and I will. For now, I'm busy catching up on lost time being afraid of jumping off bridges and doing zip lines. But I know this bravery will settle and become focused on something positive eventually. I'm not sure why I'm no longer afraid.
I think it's a mixture of letting go physically and mentally of so many things that made me feel trapped and afraid to move in case I dropped something. Maybe when I let that go and the world didn't end I realized I had nothing left to be afraid of. When you change your life so drastically in such a short space of time and you survive, what's left to be afraid of?
Have you had a similar experience? Or maybe you also have a fear that holds you back? I would love to hear your stories!
Also if you think rolfing might help you take a look at their website. And if you are based in London where Hayley is then get in touch with her through her website. She is an incredibly gifted practitioner.
If you need a cheap flight to anywhere check Skyscanner first! Or download their App here, and don't forget your insurance!