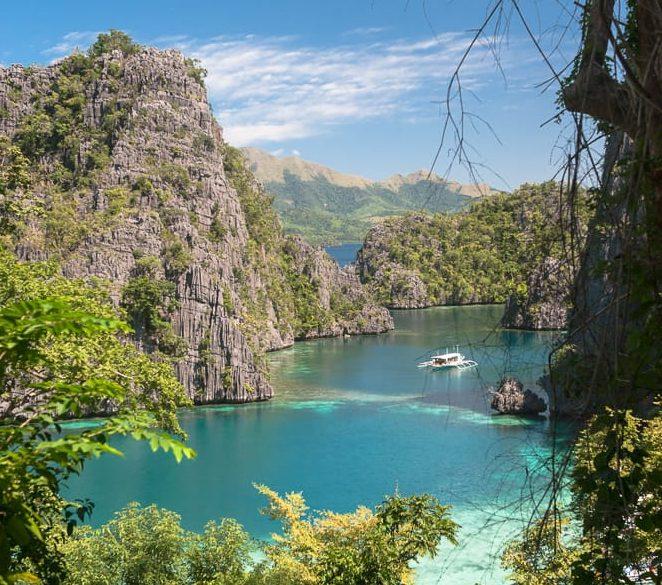 If you are planning a trip to the Philippines you need to make sure Palawan is on your list of places to go. With its beautiful beaches and diverse wildlife, it would be a crime to not visit! In this article, I'm going to share with you some Planning a trip to the Philippines? You need to make sure Palawan is on your list of places to go. I'm going to share some travel tips for exploring Palawan to help you make the most of your trip!
When you hear about Palawan, Philippines, you'll probably hear lots of amazing things about El Nido and Coron. In fact, you can do an image search of Palawan right now and most of the top images would come from these two well-known regions.
Who wouldn't fall in love with the stunning beaches, limestone formations, and crystal clear waters, after all? But because El Nido and Coron have been garnering attention from all over the world, it's unavoidable for these places to be crowded especially during the March to August peak season. But El Nido and Coron are just two regions of the stunning island of Palawan.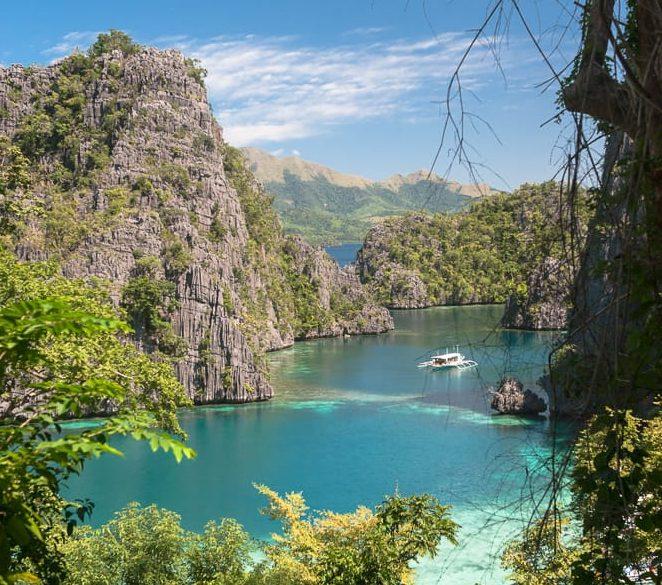 There is so much more to discover!
When packing for your Palawan adventure, don't forget to keep in mind that you will be doing lots of island-hopping and there will be a lot of beaches – both the known and the known – to explore. So, secure your valuables in a wet bag and have your gadgets protected with waterproof cases. Make sure to bring a sturdy backpack or duffle with you'll be moving around a lot to explore the best of what Palawan has to offer. If you need a new travel bag, check out the website of Luggage Direct to see what is most suited for your Palawan adventure.
Once you have your bags packed and you're on your way to Palawan, consider visiting these hidden gems:
Long Beach
Living up to its name, this destination in San Vicente, Palawan is a whopping 14-kilometer stretch of white sand, palm trees, and crystal-clear waters. If you enjoy the sense of isolation, then this is a good place to be. This whole stretch of the west coast remains untouched by mass tourism so if you're planning to stay a while, bring your own necessities like food, water, and tents. Don't forget to practice clean-as-you-go to keep the beauty of this long beach!
Calauit Safari Park
Though Palawan is very much known for its beaches, you can achieve another travel goal on the island. Have a taste of the iconic African safari right in Palawan! This vast land is a sanctuary to giraffes, zebras, deer, bearcats, freshwater crocodiles, and other wild animals that roam freely. Though it is permitted to feed some of the animals like the giraffes, it's best to practice being a responsible traveler and keep interactions with them at a minimum. Instead, you can take photos of these stunning creatures as you enjoy your half-day tour of the safari park.
Camiaran Island
If you've seen photos of pink beaches on the internet and have fallen in love with them, then you'll be pleased to know that Palawan has one of these pink beauties. Camiaran (or Comiran) Island takes pride in its red organ pipe corals which you can casually find on the shore or just a short distance from the shoreline. The crushed red corals cause the pink coloring on the beaches, giving the sand a soft pink pigment that gives it a captivating charm.
Elephant Island
For the thrill-adventurers, this place is for you! Elephant Island is known for its cave pool where you can swim inside a cave made by limestone cliffs. The Hidden Lagoon is a 10-meter natural pool and right on top of it is a skylight that allows just the right amount of sunlight to let you enjoy the stunning limestone formations around you.
Tubbataha Reef Natural Park
If you're looking for the best place in Palawan to dive and snorkel, look no further than Tubbataha Reef. This stunning 969-square-kilometer section of the ocean is a protected area due to its rich marine wildlife, making it the first marine nature park in the Philippines. What makes the Tubbataha Reef unique is that it's an atoll reef, meaning the corals form a ring shape. The shorter side is around 5 kilometers long and 3 kilometers wide while the longer side is around 16 kilometers long and 3 kilometers wide.
For those of you who love exploring the wonders of underwater, Tubbataha will definitely be a treat for you. Along with the 360 coral species that make up this reef, Tubbataha is also home to 600 species of fish, 11 species of sharks, 13 species of dolphins and whales, and green sea turtles. On the exposed parts of the reef, it also the home for nearly 100 species of birds.
Some travel tips for exploring Palawan and it's untouched gems:
Summer holidays usually occur from March to August. This makes it a peak season for resorts in the Philippines.
Lots of the not-so-popular destinations of Palawan are untouched beaches and natural wonders so bring small trash bags along with you which you can stuff in your bag. Take them with you for proper disposal once you get back to your designated accommodation.
Palawan is an increasingly popular destination. You can find a variety of travel hacks, optimized itineraries, and affordable accommodation recommendations on a variety of local travel blogs. Just google them.
Palawan is mostly about beaches. Whether you're just enjoying the view along the shoreline or diving down to the depths of the sea, be sure to always keep your valuables and gadgets safe. Secure them in wet bags and/or waterproof cases.
There will be tons of exploring and island-hopping. Don't forget to bring sunscreen and wear rash guards to protect yourself from the sun's harmful rays. Goggles and other snorkeling gear are also recommended so that you can fully enjoy the beauty of the underwater biodiversity.