I always like to learn a few words of the language of any country I travel to. Some languages I have found this easier than others – it took me 2 weeks just to be able to say thank you in Thailand! I've written a lot about my experience learning Spanish in Latin America. However, I really wanted to put together a post about all of the other languages you could learn with some tips from bloggers who have spent time learning in that country. This post is full of information about some of the best ways to learn a language abroad.
I am really grateful to all of the wonderful bloggers who have contributed to this post! Be sure to give them a follow on Social Media and check out their blogs for more information about their experience.
Learning Moroccan Arabic in Morocco
When we moved to Morocco I knew that I needed to learn Arabic as soon as possible. It was clear from the beginning that not speaking the language meant that I had lost almost all my independence. Moroccan Arabic is different from classical Arabic.
It's an oral language and rarely written or used outside of speaking. This made it harder to learn as I really love
reading and writing as a means to learn! It's possible to learn both classical Arabic (MSA) and Moroccan Arabic (Darija) in Morocco and which you choose really depends on your needs.
I needed to live here and converse. Classical Arabic would have been more useful if I wanted to travel and use it outside the region. There are many language schools in Morocco that teach classical Arabic and more and more that are teaching darija.
What worked best for me was having a private tutor to meet me at my level and help me learn the words and skills I needed. Then it was a matter of using it. I had to force myself to speak and listen – and fail. This was really the key to learning Arabic in Morocco!
Amanda Ponzio-Mouttaki | MarocMama
Facebook | Twitter | Instagram
Learning Bahasa Indonesia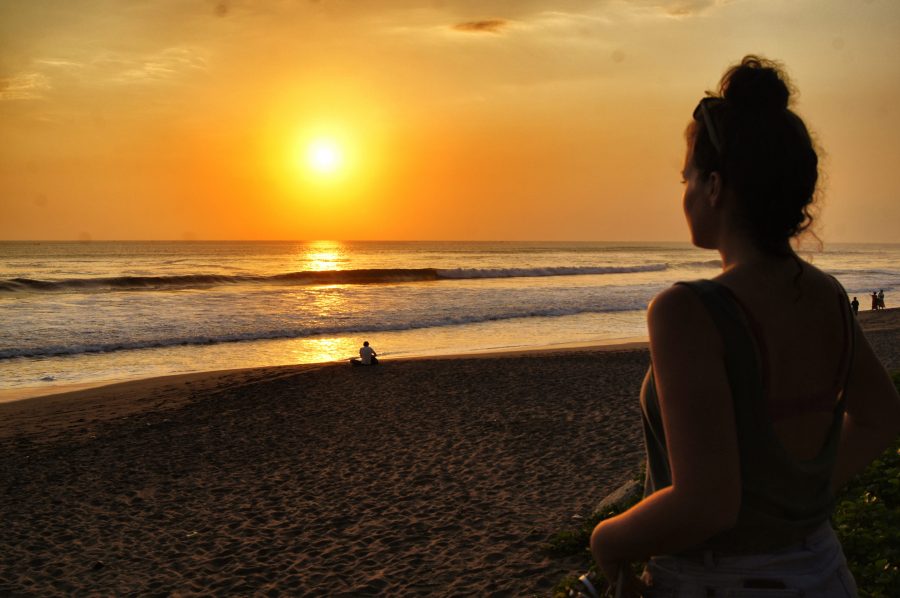 Back in 2011, I spent one semester in Bali, Indonesia, where I studied at the university for six months. As part of my studies, which were focused on sustainable tourism management, I had a couple of month of Bahasa Indonesia language classes.
However, I must admit that I merely learned anything in class. It was mostly the locals that I met on the beach, who taught me how to speak their language. Also, it was a great combination of getting the theory at University and proving it in real life.
All in all, I can say that learning a language like Bahasa Indonesia, which is barely spoken in any other countries than Indonesia, is a true advantage. Nowhere else could I have learned this language so quickly.
Anne Steinbach | Travellers Archive
Learning Bahasa Indonesia
Thanking about going to Indonesia and want to learn a bit of a language? Do you think it's going to be difficult? You may be surprised to know that Bahasa Indonesia is not that hard to learn! Why? Well first, there are no tenses, so you don't have to conjugate verbs. Phrases like, "I ate/have eaten/will eat" don't exist. Instead, the verb is understood from the context.
Saya makan hari ini

I eat today
Saya makan besok
I will eat tomorrow
Saya makan kemarin
I ate yesterday
Indonesian is also easy in other ways. For example:
Makanan = food
Pagi = morning
Siang = midday
Malam = night
Can you guess the words for breakfast, lunch, and dinner? If you guessed makanan pagi, makanan siang, and makanan malam, you're right!
The language is easy to pronounce, too. Unlike English, where an "e" can be pronounced lots of ways, in Indonesian, letters (almost) always sound the same. Indonesian is beautifully simple. I can't claim to be fluent, but I can easily get by when I visit and traveling there is a lot more fun for me.
If you want to learn Indonesian And the travel there like a pro, I recommend the Pimsleur language program. That's how I learned the majority of the Indonesian I speak.
Michael Demmons | The Round The World Guys
Facebook | Twitter | Instagram | YouTube
Learning Chinese in China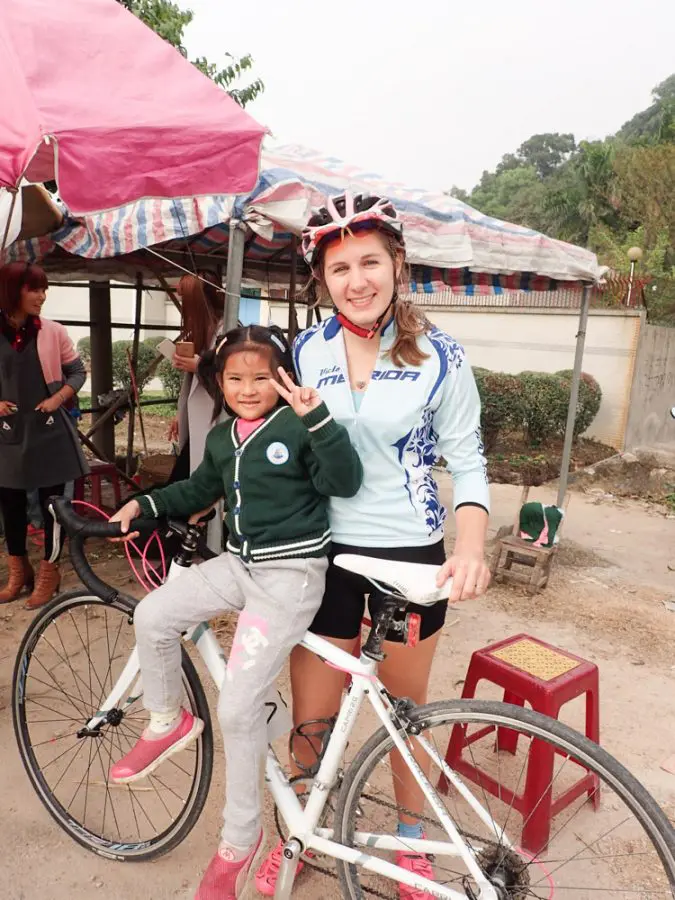 When moving to China at the beginning of my 4-year expat contract I thought learning Chinese would be by far my hardest task. In actuality, it was way easier than I thought it was going to be.\
For one, not many Chinese people speak English, meaning I was really forced to use the Chinese I learned in class. Speaking a new language out in public can be scary at first, so, in a way, it was nice to be forced out of my comfort zone because there was no English communication to fall back on.
For me, the hardest thing about learning Chinese in China was understanding all the different dialects and accents I encountered while traveling. Just when I thought I could understand people I would travel to a different part of the country and immediately feel like I knew nothing as a lot of words are pronounced differently in different regions.
Luckily, the Chinese people were all super encouraging of me speaking Chinese and really enjoyed coming up and talking to me, even when I could only speak a few words. They love to see foreigners putting in the effort to learn Chinese while in China, and fully recognize the difficulty of that feat.
Cara Crawford | Crawford Creations Travel
Facebook | Instagram | Pinterest | Twitter
Learning Danish in Denmark
I learned Danish whilst living in Denmark for two years, in the beginning, it was not something I didn't want to do since. But eventually, after I learned a few words, the feeling was amazing.It was like deciphering a mystery, suddenly, I can understand a thing or two in a conversation. I also got a little bored so I decided, why not?
In Denmark, if you pay the taxes, more or less will be your situation, you can get a free Danish class lesson (of
the whole curriculum) which you can later on use if you decide to apply for a citizenship.
Even though there are only 5.5 million people who speak this language. I learned to appreciate it more after I decided to go traveling full-time. Every time I bump with a traveler from Denmark, Sweden or Norway, it is a nice icebreaker. I go on them I speak Danish (in Danish) since these three languages are almost the same!
I think the best way to learn and improve your Danish, which I think works for every other language too is to talk to yourself in this language. Speak to younger kids since they use very easy words, read children's book, watch movies with subtitles.
Then eventually once your confidence is better, speak to a bus driver, the librarian, the sales clerk and of course to your friends. Don't worry too much about making mistake.
Mary | A Mary Road
Learning French in France
Before I moved to France, I just assumed being immersed in French every day would be enough to pick up the language. Turns out, I couldn't have been more wrong!
Living rural and working freelance (i.e. at home) meant I simply didn't have the chance to speak or hear French being spoken very often. Instead, I turned to online learning such as Rosetta Stone and Duolingo.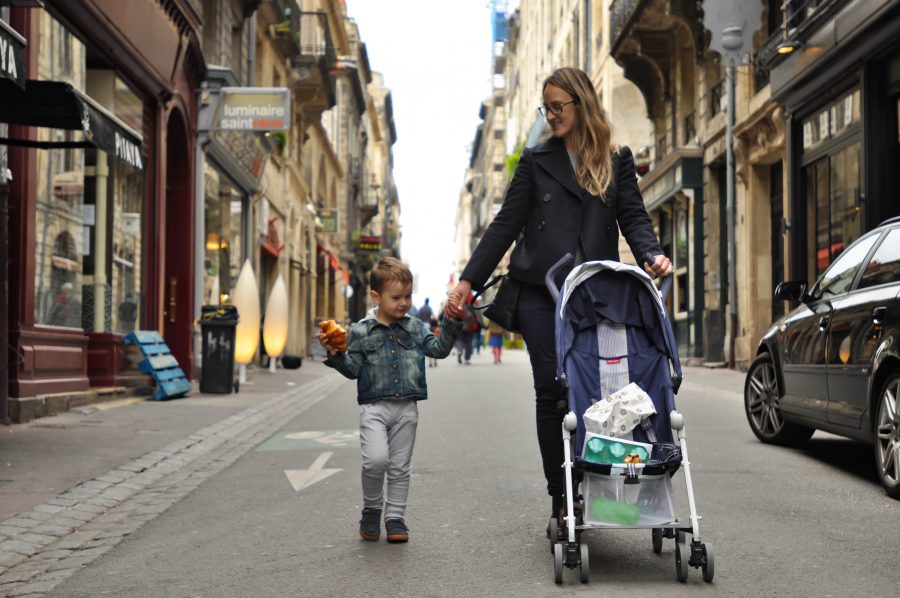 They were both helpful but didn't really translate very well to everyday situations. It wasn't until we moved to Provence that I enrolled in French lessons with a local tutor.
I've never been one for hours of theory or learning solely from books. So I chose a French learning programme that uses real-world situations, to help the language learning become more meaningful.
This included visiting the markets, asking for information at the tourism office, and walking around the streets of Aix-en-Provence. While my tutor would introduce new words to me. Each practical lesson was followed by an in-class lesson to cement what I'd just learned.
It was a great way to get a grasp on the language in a fun and engaging way!
Nadine Maffre | Le Long Weekend
Facebook | Instagram | Twitter | Pinterest
Learning German in Germany
I still stop in the middle of conversations in German and wonder when this actually happened and who is this person posing as me speaking this strange language? In 2013 I moved to Germany to be an au pair. The perks of the job were definitely travel and the language lessons.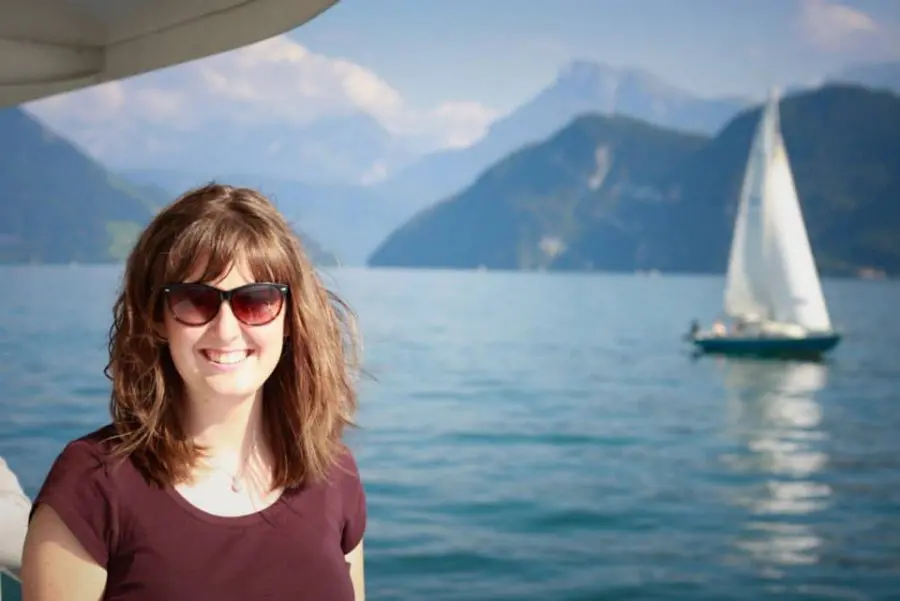 When I arrived I knew four words. Tannenbaum, Ja, Nein, and Gesundheit.
After five months of classes mornings Monday through Friday, I passed the intermediate exam and the rest is history. I ended up moving back to Germany in 2015 and the knowledge of the language helped me to land a job which in turn helped me to continue growing my vocabulary.
I worked as a nursing assistant and the elderly folk kept me humble. Some of them would giggle at my mistakes not even realizing German was my second language. I didn't mind because I could learn from them, and they had a lot of patience with me. Now I live in Switzerland and work part-time for a blind lady I'm able to describe everything to her.
Learning a language is a priceless experience, and without it, I couldn't have made a life here!
Kay | The Runaway Bride
Facebook | Twitter | Instagram | Pinterest
Learning Italian in Italy
Studying abroad in Italy was one of the most defining and influential experiences in my entire life. It's w
hatsparked my travel addiction, and even landed me a job in Italy as an international travel guide in for two years (after finishing my bachelor's degree).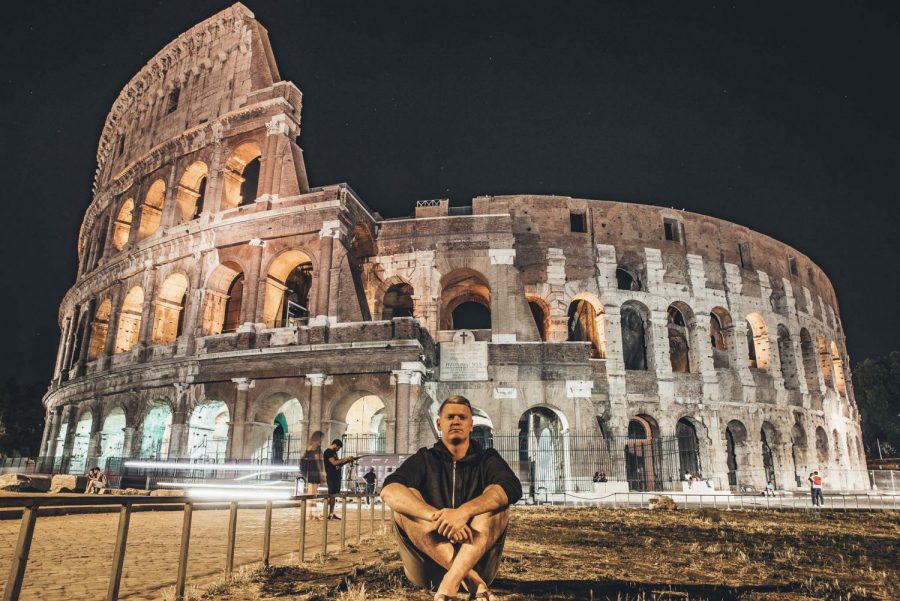 One of my favorite parts about studying abroad was actually taking a very intensive Italian course, and I had
tons of fun practicing what I learned every day while walking around the gorgeous streets of Rome. Italian is a pretty hard language in my opinion, but I think it's also one of the most exciting! It's a very passionate language, and Italians are simply awesome to speak with.
While they do converse extremely fast, they're willing to help you out with vocabulary, grammar, and speaking slowly. I would hit the bars, grab some beers, and just practice what I had learned in the class that morning with my new Italian friends.
The key to learning a language is simply putting the work, and using the language as often as possible! For me, when I'm living in a foreign country (and surrounded by it)…it's so much easier to pick it up. I really do miss living in Italy, because it really is LA VITA BELLA.
Check out my article on How to Spend the Perfect Weekend in Rome, and I bet you'll start planning your next Italian adventure!
Dave Anderson | Travel Blogger & Photographer Jones Around the World
Learning Bahasa Malayu in Malaysia
The decision to move to Malaysia prompted me to not only stock up on expat survival books but to purchase a Malay language book as well. I did the book's lessons, made flash cards and practiced daily. What I didn't realize at the time was that Malaysia was once part of Malaya. And that Bahasa Malayu covered a few countries; Indonesia, Malaysia, and Singapore.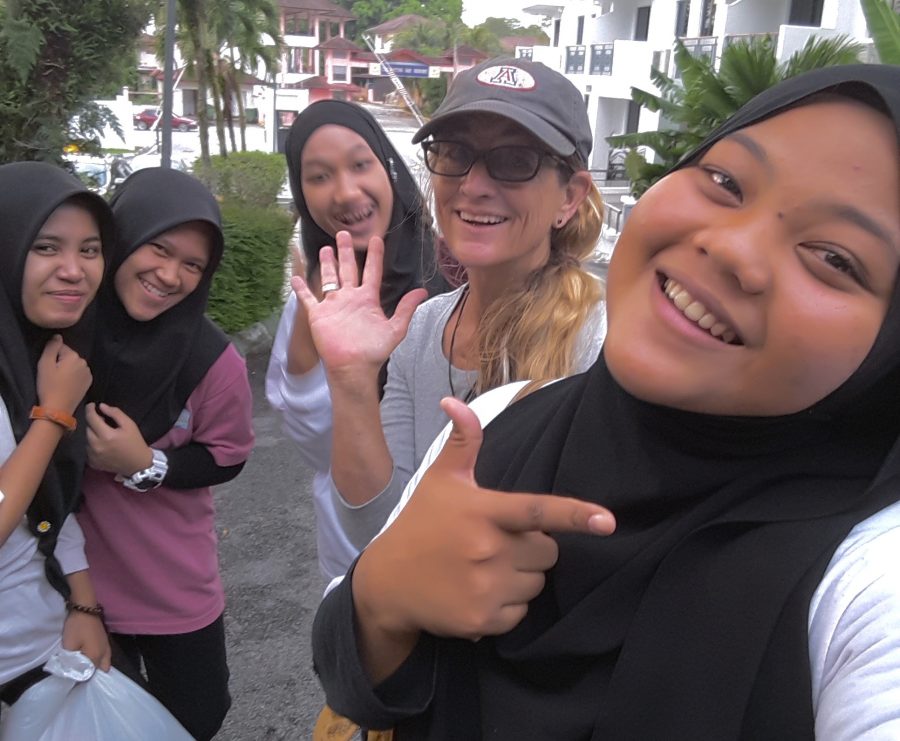 Those countries, of course, are now separate and they each embrace their own variations of Bahasa Malayu. The book I was studying leaned more towards what is now known as Bahasa Indonesia. I apparently did a good job at self-teaching, because upon trying out my new language in Malaysia many people asked if I lived in Indonesia.
In reality, the two languages are very similar and share many of the same words. Knowing either language would be helpful for travel to either country. Upon discovering my initial mistake, I did eventually sign up for local Malay language classes but found that attempting to converse in more complex sentence structures came with a risk of miscommunications and social faux pas.
Anyone I truly needed to converse with beyond the basics usually spoke some English and lowered the risk of me saying something 'crazy' or politically incorrect. Learning basic Bahasa Melayu is still a challenge, but worth the effort, as it can be a helpful icebreaker for communicating with older people and those living in less cosmopolitan areas.
Vanessa Workman | The Island Drum
Learning Nepali in Pokhara, Nepal
I took three weeks of private Nepali lessons in Cosmic Brontosaurus Language School, Pokhara. Cosmic Brontosaurus is one of the most famous language schools in Nepal – and for a good reason. The main teacher Prem teaches Nepali in a very entertaining and memorable way.
The Nepali language is quite different from most European languages. The writing is completely unrelated and there isn't much common ground in the vocabulary, either. And like in Korean, there are different levels of formality that change the verb conjugation.
Still, learning the basics of Nepali isn't impossible. The basic pronunciation is relatively easy. And although different, the grammar is pretty straightforward. The simple logic of Nepali can even feel amusing: For example, the word for "children" is "keta-keti", which literally translates to "boy-girl"!
Now that doesn't sound too complicated, right?
Arimo Koo | Arimo Travels
Facebook | Instagram | Twitter
Learning Portuguese in Portugal
Portuguese, and especially European Portuguese, can be a difficult language to learn, especially when compared to other languages like Spanish and French. This isn't just because Portuguese has complicated grammar (it does), but because there's a lack of resources for learning the language.
Portuguese isn't taught in schools, and very few people ever dream of learning to speak Portuguese in the same way that they do other languages. While it's often necessary to speak a few words of French to get by in France or Spanish in Spain, this isn't necessarily the case in Portugal: English is widely spoken, and most people are happy to speak it.
But that doesn't mean that you shouldn't learn Portuguese. Having spent close to a year living in Portugal, and slogging my way through various Portuguese textbooks, I can definitely say that it has been worth it.
Having even the basics of the language gives you a much better likelihood of integrating into life here, and it opens up a world of travel opportunities in places like Brazil and Africa. It's cliché to say it, but people really do appreciate it when you make the effort to learn a language like Portuguese.
James | Portugalist
Learning the Tibetan Language in Tibet
I was fortuitous in acquiring some learning basics of the Tibetian language in a place known as Sikkim which was an independent nation since 1976. After that, It was merged in India as a whole and the native language
of the people living there are mostly Tibetian, Lepcha and others to mention a few.
There are people mostly of Tibetian origin living there and I managed to get some learning tips on the
language by closely interacting with one of the local inhabitants.
I was staying in one of their homestays and enjoying the local food and the taste.I was one lucky champ to have received the love from the locals and their language and the way they converse and deal with foreigners.
People are really hospitable and good enough and they treat others with dignity and respect.If you are a good person and like to interact with others then it becomes very easy to learn a foreign language and its translation.
I consider myself very fortunate to know and speak four languages apart from my mother tongue, our regional language, English, and Tibetian.
Somnath Roy | Travel Crusade
Learning Thai in Thailand
Last year we made the move back to Chiang Mai, Thailand for the second time. We figured it would behoove
us to try to learn the Thai language since we love visiting the country so much and so often. While our initial efforts yielded some results, we quickly learned that it was going to take a lot more than a few months to really be conversational.
We found a reputable school (Walen) as we had heard that some places can be inaccurate with your paperwork and this can complicate your Visa situation. We had visited the school and even sat in on a class. They offered a service for getting all of our paperwork done for our Visa, so we took them up on it even though it was not cheap.
It was great that we learned the Thai alphabet and could even sound out words. Reading the Thai signs around town was pretty exciting, but we usually had no idea of what they meant!
Additionally, the five tones in the language made it extremely hard for us to communicate correctly even with the limited vocabulary that we did gain. If you say some words in the wrong tone, they can have a totally different meaning!
Taiss Nowrouzi | Together Wherever
Instagram | Facebook | Twitter | YouTube
Learning Turkish in Turkey
I've been lucky to have a job as a teacher where I get to travel the world and live in various countries for a few years.
Whenever I move to a new country, I try to learn enough of the language to be conversational. When you meet someone, they want to know the basics. Are you married? Do you have kids? What is your job? What is your hometown like?
So, when we moved to Ankara, the capital of Turkey, I was set on learning as much Turkish as I could. Luckily, the Turkish teacher in my school decided to hold language classes for all of us that were willing.
Turkish is a relatively easy language to learn, and I started out with the normal basics of greetings and how to order in a restaurant. These are skills I would use every day, but even the harder ideas came somewhat easily. And boy, did it open doors. The Turks are some of the most hospitable people on Earth and they really open up when they see you making an effort to communicate.
We traveled all over the country, and outside of the major cities very few people spoke English, so no matter how little Turkish I spoke it helped to break the ice.
One weekend we were traveling not far from the Syrian border, in a small town called Harran. It's well known for its uniquely shaped buildings, called beehives. While there, we were invited into a local's home to take tea.
We'd done this many times, but this time we stayed for a few hours. We had so much fun learning about their family and small community. Did we understand everything that was said? Definitely not, but with hand gestures, smiles, and a little Turkish, we all had a fantastic time and made a long-lasting friendship.
Corinne Vail | Reflections En Route
Facebook | Instagram | Pinterest | Youtube
Learning Vietnamese in Vietnam
Learning Vietnamese was a top priority when my husband and I moved from California, United States to Ho Chi Minh City/Saigon, Vietnam in late December 2017.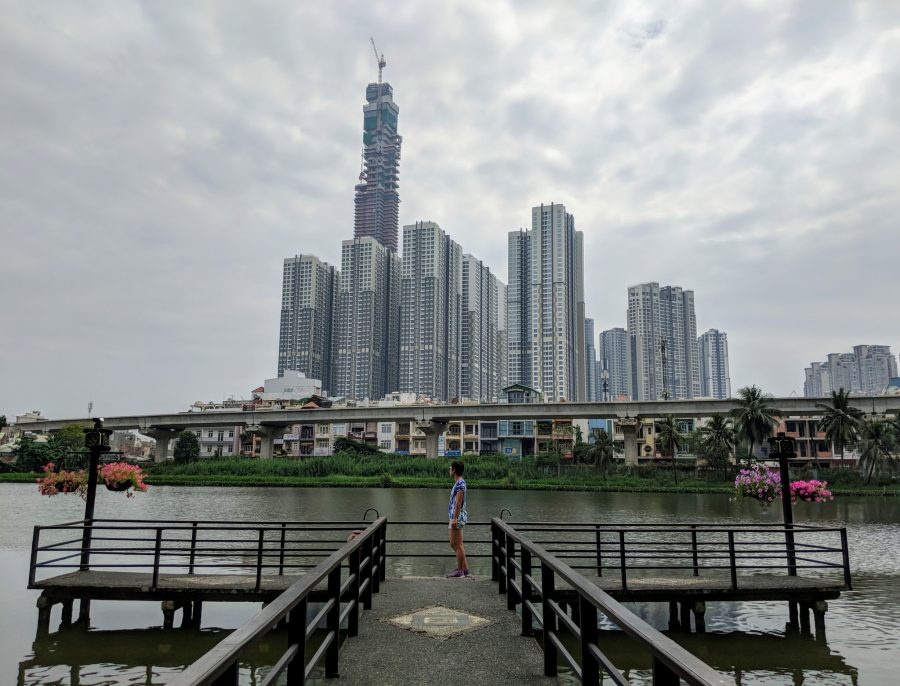 The main objectives were building connections with locals and understanding the Vietnamese culture. A friend recommended Vietnamese Language Studies, so we signed up for the "Join In" group class. Classes consisted of the two of us and are held 1-2 times a week for 2 hours each.
The first day of class was tough. Our instructor immersed us in the language and we guessed what she was saying. After one month, we're proud to have a basic conversation using greetings, pronouns, numbers, dates, and times. It's fun to practice Vietnamese at home with each other.
We also use our vocabulary when buying groceries at local markets and ordering food at restaurants. Our instructor also set up a WhatsApp group chat for us to practice our writing skills.
Some of the challenges of learning Vietnamese is knowing the 6 tones and how to say some letters as they aren't the same phonetic sounds in English. We look forward to learning more!
Jackie Szeto | Life Of Doing
Instagram | Facebook | Pinterest
Final Thoughts
I really hope this article has hoped to inspire you to learn some of the languages next time you visit a new country. Don't forget if you are traveling to a Spanish-speaking country I have lots of guides to help you out. If you want to learn Spanish in South America there is a whole website dedicated to helping you find the best places to learn.
This post was proofread by Grammarly