Galway is one of the best cities in Ireland, full of Irish culture and charm, fantastic dining, and excellent entertainment. Best of all, it's bursting with family-friendly activities and attractions! From exploring medieval castles to meeting friendly farm animals, there's something for everyone in the family to enjoy.
Don't miss out on exploring the most popular attractions of Galway City, such as the Latin Quarter, the historic center of the city. It's made up of charming narrow streets and traditional Irish pubs. Quay Street is also a must-see. This is one of the main streets in Galway, and it's where you'll find all sorts of shops, restaurants, and cafes.
If you're looking for a stunning piece of architecture, be sure to visit the Galway Cathedral. This Gothic cathedral is one of the most visited sights in the city. And finally, no trip to Galway would be complete without taking a stroll along the River Corrib. The river flows through the heart of the city, and it's absolutely lovely.
Here are 7 family things to do in Galway: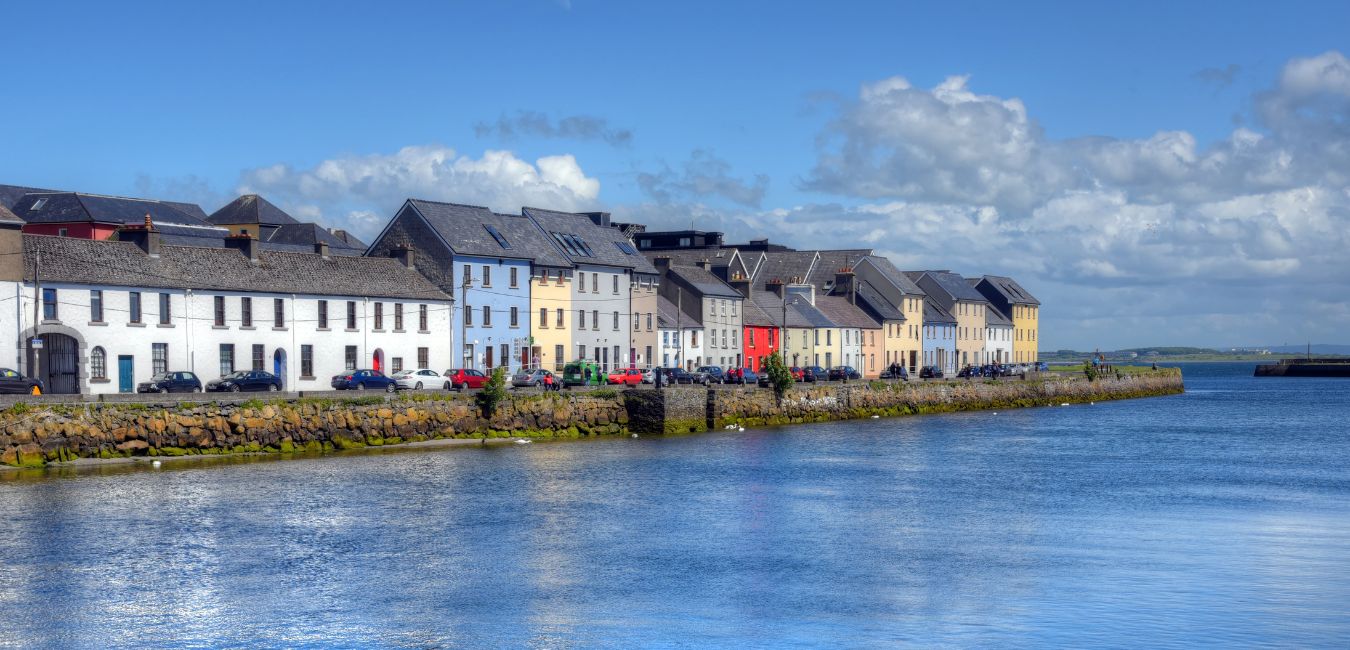 Did You Get Travel Insurance Yet?
If 2020 taught us anything, it's that you need to be prepared for anything! Travel insurance has always been high my list of things to get before I travel but now more than ever its at the top of my list.

I'm pretty sure we have all had travel plans messed up because of COVID and not all insurers covered this. So when looking for travel insurance it's important to check it covers travel disruption due to COVID-19, Hey Mondo, Passport Nomads, Safety Wing, and Travel Insurance Master all provide cover for this.

Hey Mondo is great if you are looking for a great value flexible policy. They offer single trip cover, annual multi trip cover, and long term travel cover. You even have the option to start the cover when you are already on your trip, although you won't be covered for the first 72 hours. For me my favourite feature is their app which offers you a 24/7 Dr chat and the ability to file a claim direct in the app.

Passport Nomads provides the most comprehensive cover for Digital Nomads. The game changer with them is that you have a red card and if you find yourself in need of medical care you just contact them and they will pre load your card with the funds to cover your treatment, meaning you won't need to pay out of pocket and then put in a claim later.

Safety Wing is great value with monthly cover starting at $39. It's super easy to use and it just renews each month. They have an excess of $250 and it's simple to make a claim through their website. I currently use them as they offer me free cover for my son as part of my policy and I like that it renews on a monthly basis, so I don't have to pay out a big lump sum up front.

I also use Travel Insurance Master for some short vacation type trips.

If you are doing shorter trips or an extended backpacking trip then Hey Mondo or Travel Insurance Master are the best option. If you are a digital nomad or planning travel of at least 6 months then go for Passport Nomads or SafetyWing.
1. Visit Dunguaire Castle
Dunguaire Castle is a 16th-century Renaissance castle located on the shores of Galway Bay. Visitors can explore the castle's grounds, learn about its fascinating history, and enjoy stunning panoramic views of the bay. Kids will be fascinated by learning what life was like in a medieval castle and hearing about its past inhabitants.
Your family can take a castle tour that features audio-visual displays and original furnishings. After your tour, be sure to stop by Dunguaire Castle's on-site Cafe Mocha for a delicious cup of coffee or hot chocolate. And from April to October, you can enjoy a four-course banquet with story-telling and live entertainment hosted by the castle.
Admission for children under 6 is free, and discount rates are available for families with 2 or more children.
2. Meet the Animals at a Children's Farm
There are many family-friendly farms near Galway that offer visitors a chance to meet and interact with a variety of animals. From pigs and goats to ducks and chickens, there are plenty of four-legged friends to meet at these lovely farms.
One of the best is Loughwell Farm Park. Along with feeding and interacting with the animals, kids can play in both indoor and outdoor activity spaces. There is mini-golf and a zip wire for older kids and adults, plus swings, play villages, giant sandpits, and mega slides.
While you will have loads of fun and excitement at Loughwell, if you're looking for a more educational experience, check out the authentic, generations old Rathbaun Sheep Farm. Here you will have a traditional Irish farm experience complete with learning the daily workings of a sheep-farm, feeding the lambs, talking to the family, and exploring the farmyard.
3. Go for a Scenic Bike Ride and Explore the Countryside
Galway is home to some beautiful scenery, and what better way to enjoy it than on two wheels? Families can rent bikes from one of the many bike rental shops in town and explore the city's picturesque streets and neighborhoods at their own pace.
Located in the Wild Atlantic Way, Galway is surrounded by stunning nature. If you want to explore further than just on bike, there are many fantastic day trips around Galway such as the famous Cliffs of Moher, Connemara National Park, or the Aran Islands. Your kids will love taking a ferry out to the islands (and likely spotting some marine life along the way!) or hiking and exploring the hills of Connemara.
4. Learn More About Galway at the Museums
Galway is full of fascinating museums that are great for educating the kids on Irish history. Two of the best for families are The National Aquarium of Ireland and Galway City Museum.
The National Aquarium of Ireland is located in Salthill, just outside of the Galway city center. This popular attraction is Ireland's largest native species aquarium and features a wide variety of freshwater and saltwater creatures, as well as interactive exhibits on local history and ecology. Kids will love seeing the many fish, octopus, and sharks!
Galway City Museum is located near Galway's Spanish Arch in the Latin Quarter and chronicles the history of Galway from prehistoric times up through the present day. The museum is free to enter and features interactive exhibits that are suitable for all ages. Highlights include exhibits such as those on the Revolution in Galway or the myths of Lough Corrib.
5. Explore the Salthill Promenade
The Salthill Promenade is a 3km boardwalk located along Galway Bay and just a 30 to 45-minute walk from Galway's city center. The promenade is popular with locals and visitors alike and offers stunning views of both the bay and the surrounding countryside.
The promenade has a great mix of free and paid indoor and outdoor attractions with something to suit all ages including several beaches, arcades, shops, and cafes. Salthill Promenade is also home to several parks and playgrounds, making it an ideal spot for families with young children.
If the weather is nice out, you can enjoy a variety of activities on the water from fishing to canoeing and boating. Or, one of the most popular attractions for families is Leisureland, a theme park with pools and amusement park rides located on the seafront.
6. Visit the Fairies at Brigit's Garden & Cafe
Brigit's Garden is one of the best places to take your kids in Ireland. The Celtic Gardens Walk combines Celtic stories and history with beautiful and tranquil gardens. Additionally, there is a water engineering play area, pedal-power generator, weather station, and gigantic sundial that are perfect for kids of all ages.
The Nature Detectives trail is great for younger children – they can look for exciting things in nature and get a reward at the end! The Fairy Village is also a must-see, complete with a fairy fort and secret trail through the woodland. Of course, you must complete your visit with a delicious bite to eat and a sweet treat from the Café.
The Latin Quarter is often referred to as the cultural heart of Galway City. This vibrant neighborhood is home to a mix of independent shops, pubs, tea rooms, and restaurants, each with its own unique character.
When exploring the Latin Quarter with your family, make sure to stop into The Wooden Heart – a must-visit shop for fans of wooden toys. This independent store features a range of beautifully handcrafted toys, perfect for both kids and adults.
Charlie Byrne's Bookshop is another local favorite. This massive store stocks over 100,000 books, with something to suit every taste. The children's section is particularly popular with families, and the friendly staff are always on hand to help you find your perfect book.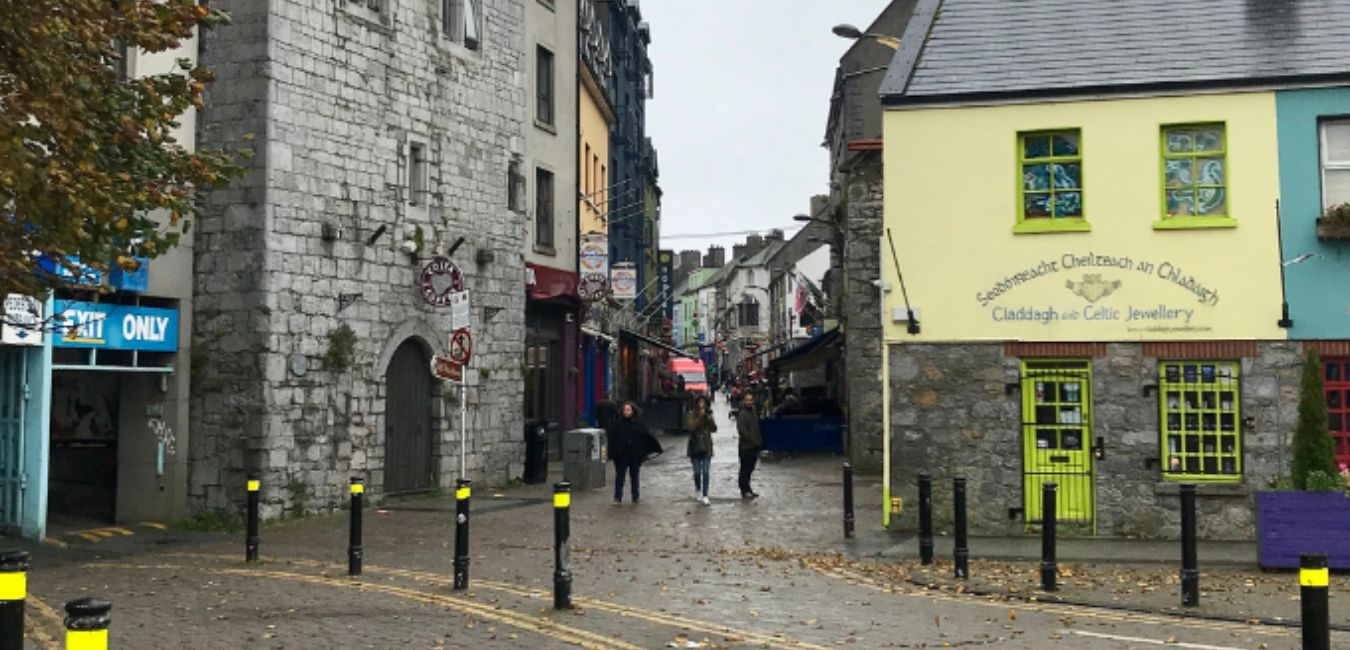 BONUS: Christmas in Galway
If you find yourself in Ireland in December, Galway is a fantastic place to celebrate the holidays as a family. The city hosts the family-focused "Light up Galway Festival" that includes an official Light-up Ceremony in Eyre Square along with Christmas markets.
The Galway Continental Christmas Market begins in mid-November and last through the end of December. The market features a Ferris Wheel, Carousel, Santa's Grotto, and a number of local vendors selling everything from delicious foods to artisan products.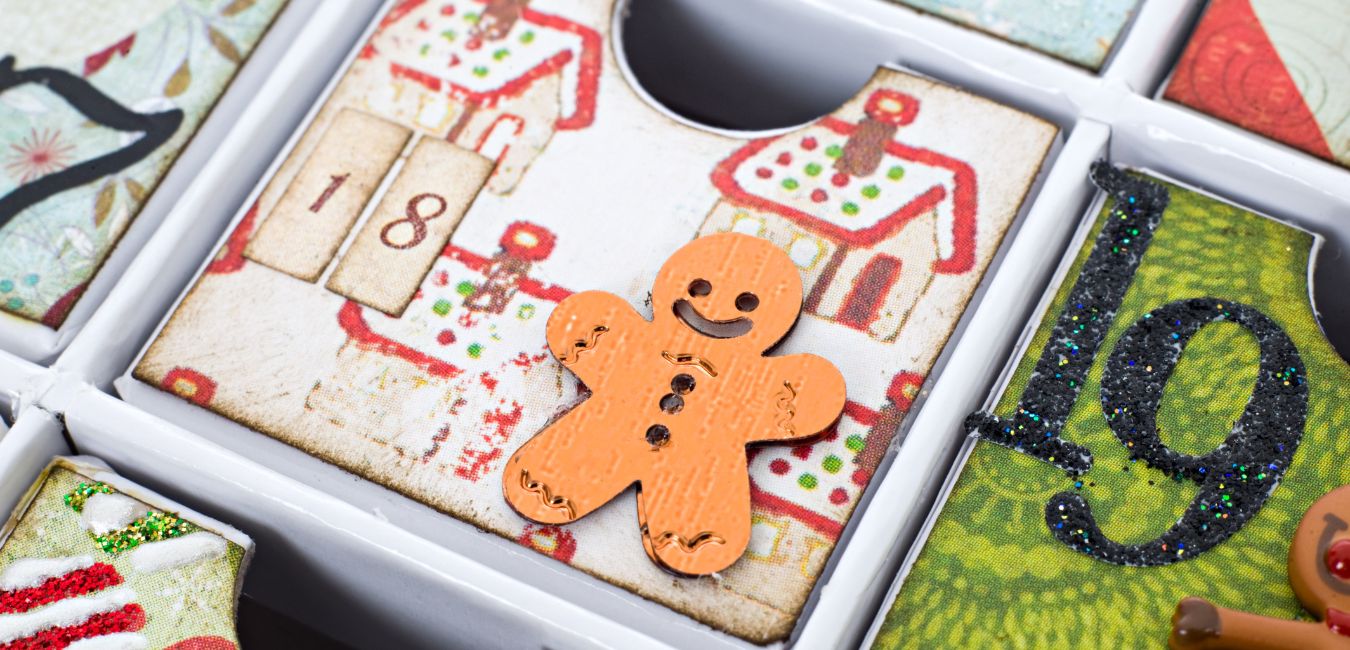 Best Family Friendly Places to Stay in Galway
Galway is a beautiful city in Ireland with plenty to see and do. Plus, it has some of the best places to stay in southern Ireland to bring the family for a vacation. Here are the best hotels in Galway that are perfect for families!
The Galway Bay Hotel is located on the waterfront in the heart of the popular Salthill Promenade, making it a perfect spot for admiring the stunning views. The hotel also has an indoor pool, plenty of onsite and nearby kids' activities, and a kids' dining menu, making it a great choice for families.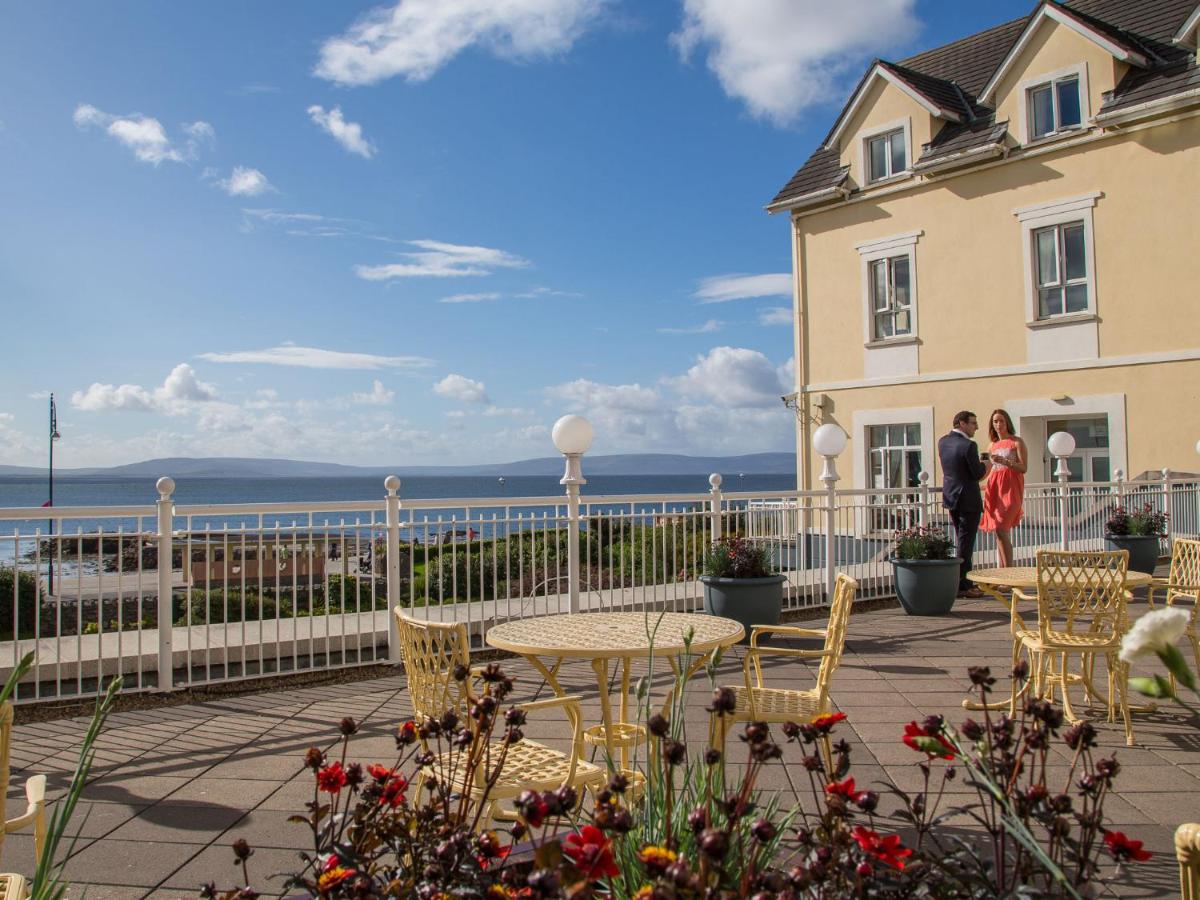 Another great option is Flannery's Hotel, a modest 3-star hotel with friendly staff and comfortable accommodations. It's known as one of the best family-run hotels in Galway City and offers family facilities, such as babysitting and child services. This stay is lovely for a quiet and nice family break.
Lastly, Connacht Hotel is located just 5-minutes from Eyre Square for a quiet stay, but still convenient access to the best neighborhoods. Choose between a range of hotel rooms, suites, and self-catering apartments for whatever your family needs. Additionally, you will have access to the "Friendly Fellows Kids Club" when you book a Family Break directly with the hotel.
LIKE IT? PIN IT!
Final Thoughts on Best Family Things to Do in Galway
If you're looking family things to do in Galway, you are in for a treat! From its stunning coastline to its vibrant city center, there's something for everyone of all ages in this charming Irish town. Be sure to check out some of the top family-friendly activities listed above and enjoy your time in one of Europe's most beautiful destinations.
---
Author bio:
After traveling to over 25 countries and living in Dublin, Janelle created Make the Trip Matter – a travel blog dedicated to helping budget travelers and remote professionals travel more, live abroad, and discover a more meaningful experience from their travels.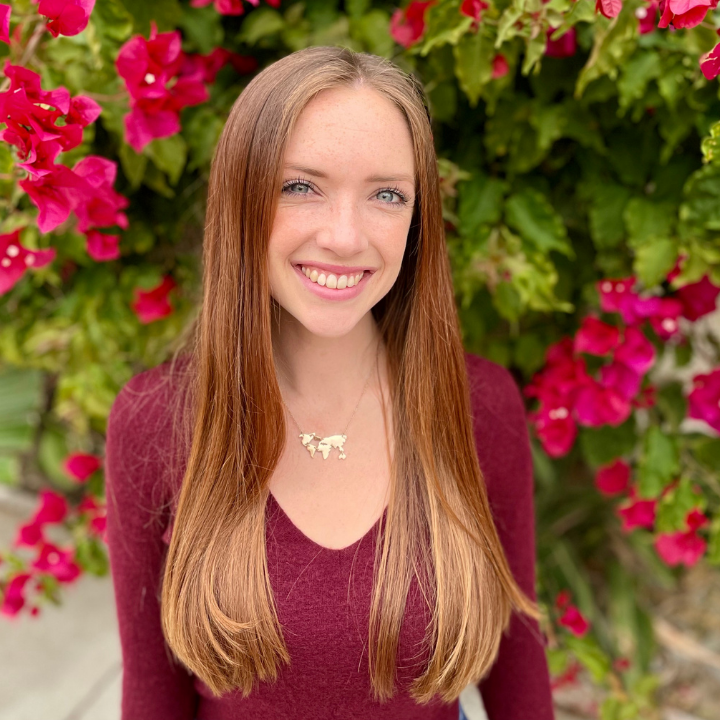 ---