"What's it really like to be a Digital Nomad?" I have lost count of the number of times I have seen this question asked on Facebook in some of the travel groups I'm part of. Or another favorite is "I'm thinking about becoming a Digital Nomad but I'm not sure what I could do?" or "How easy is it to become location independent". I'm also asked these questions a lot by people on the road. So to save me having to keep answering them over and over again, I thought I'd just write this, and then I can send them the link!
What it's really like to be a Digital Nomad
Exhausting, exhilarating, boring, fun, terrifying, freeing and so much more! One thing it is not is easy! Most DN's I know travel slowly, have to be careful about where they travel to and need to have incredible self-discipline.
I have learned the hard way twice already in the past to months about poor internet connection! Traveling in Guatemala, for example, there is really only one place I've found suitable to work and that Antigua. As much as I loved my time at Lake Atitlan the internet is pretty no existent after 11 am! This resulted in 3 weeks of very early mornings for me to get all of my work done before 11 am. This is also where the self-discipline comes in…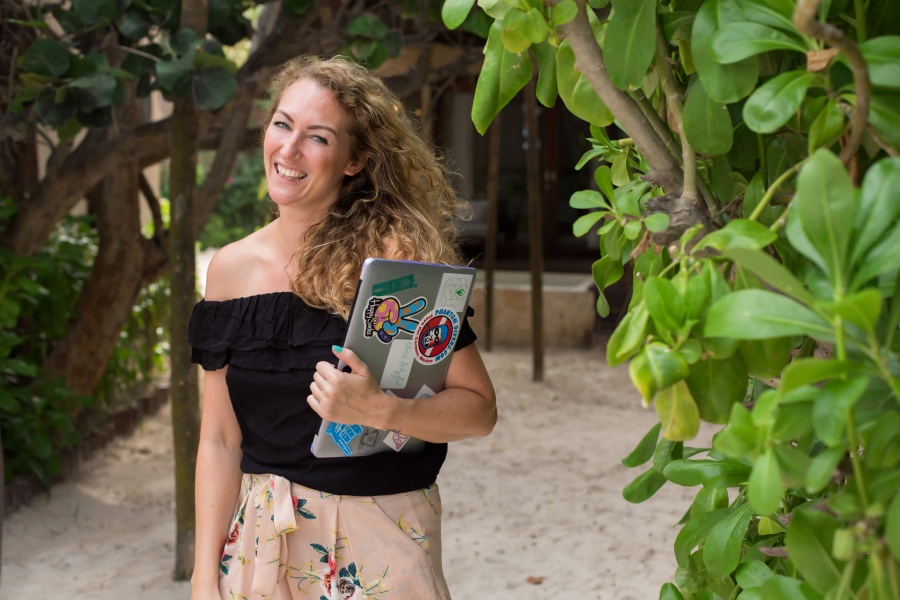 So what exactly do I do?
This is the hard bit, trying to explain what I do has never been easy as it's not something fixed. What I do really depends on who I'm working with and what they need. But if I had to pin myself down to just one title I would say I'm a Travel Writer and Entrepreneur. Yes, I know that's two, but it's an improvement of the 10 titles I could give myself!
Currently, my work fits into two strands:
Travel – Blogging and Social Media Influencer

Digital – I'm co-owner of an online school and ecomerce store selling digital products to other small business owners.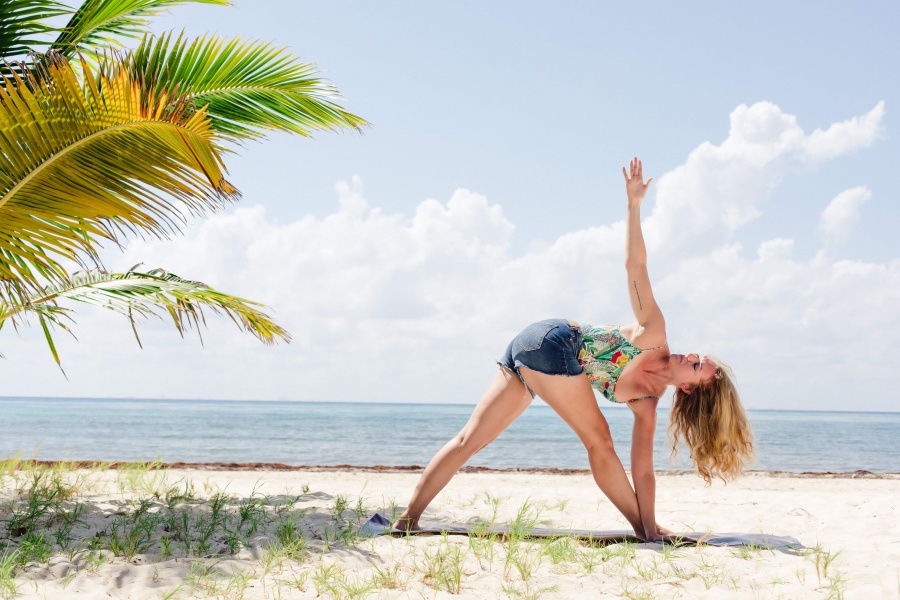 How many hours do I work online?
I work on average of 30 hours per week, sometimes more, sometimes less. But as a general rule, I work whatever hours suit me best and I take time off when I want to. Somedays like today, I will have worked 10 hours, but then I'm taking 2 days off (apart from checking emails and social media a bit). At the end of this month, I'll be taking 5 days offline as a vacation so I can focus on the travelling part of my job.
Did You Get Travel Insurance Yet?
If you are planning a trip right now then you NEED to think seriously about insurance. If 2020 taught us anything, it's that you need to be prepared for anything! Travel insurance has always been high on the list of things to get before you travel but now more than ever it should be at the top of your list! I'm pretty sure we have all had travel plans messed up because of COVID and not all insurers covered this. So you need to find an insurer that covers travel disruption due to COVID-19, World Nomads, Safety Wing, or Travel Insurance Master are the ones to go for.

World Nomads is great for incidents that happen prior to your trip, so if you get sick or are unable to travel due to travel restrictions some of their policies will cover that as cancellation cover.

Safety Wing goes the extra mile and covers quarantine outside your home for up to 10 days, they also have a really handy map on their website showing requirements and restrictions for each country.

I also use Travel Insurance Master for some short vacation type trips as they are cheaper than World Nomads a lot of the time.

If you are doing shorter trips or a longer backpacking trip then WorldNomads or Travel Insurance Master are the best option. If you are a digital nomad or planning travel of at least 6 months then go for SafetyWing.

What is it like to work location independent?
My jobs are pretty varied, one day I can be booking a tour for a dance company for theatres in the UK, the next I'm writing a funding application, then I'm doing marketing strategies and managing multiple social media accounts. With the Workpacker I'm currently doing I also keep getting sent out to do crazy things like sleep on active volcanos and take pictures of lava flowing.
What does an average week look like?
I don't ever have an "average working week" sometimes I'll take time off in the week, sometimes I'll take the weekend off. If I want to go to the market in the day I might choose to work in the evening instead of a normal 9-5.
Today, for example, looked like this:
Woke up at 8 am

sent a few emails

Showered

8:45 took a slow walk into town to buy a coffee and some fruit

10 am spent an hour on Instagram (working)

11 am Finished an article for Skyscanner about Lost Property on a plane

Procrastinated on facebook

12 pm Finished a guest post article for another blogger

A bit more procrastination on facebook

1 pm researched and wrote 2 more articles, taking regular breaks to procrastinate on facebook a bit more.

2:30 Skyped with my friend (also one of the heads of the companies I work for)

3 pm wrote another article

5 pm finally left the house in search of food

6 pm -9 pm wrote another 3 articles
Today was a "writing day" which is a day I set aside to lock myself away and write ALL day. I do this once every other week. I always say I will do an hour a day, but I never do.
Monday, however, looked like this:
Work up at 8 am

Sent a few emails

Spent 30 mins on Instagram (working)

Hung around the house far too long talking to a friend.

10:30 finally left the house and walked 30 minutes to work from the main base of a company I'm temping for in Guatemala.

11 am Sat down for an hour going through photos with one of the workers and jotting down notes on each one.

12:30 sat in on a team meeting

1:30 posted some stuff on facebook and scheduled some for the rest of the week.

2:30 my friend came by and I went to the guy for an hour

4 pm got back to "work" had to wait for an hour for a sign-off

5 pm more Instagram

6 pm finished work
How easy is it to become a digital nomad?
In all honestly for me is wasn't that difficult. Most of my work as a producer I did from home. There were always meetings I needed to attend and events to go to. But the actual work I did from home, our office or a cafe somewhere. So before I made the decision to become location independent I had some concept of how it could work. The biggest issue I could see was the time difference, and persuading the companies I was already working for that I could continue doing the job but from another country, in a different time zone!
Lucky for me I have worked very hard over the last decade to prove my worth to the organisations and they agreed to trial me continuing to work for them location independently. Since making the leap I have also picked up 2 new companies and I'm in talks with a third.
If you don't know where to start check out these Digital Nomad Jobs a good friend of mine also made a course to help people become a Digital Nomad's that you can but for a pretty bargin price here.

What's the most challenging part of being a Digital Nomad?
The most difficult part is staying on top of the work. Being as available as possible and making sure you have excellent wifi! Especially if you have to be in a skype meeting. Another thing I have had to be very diligent about is letting my clients have plenty of warning about when I'm not going to be available. I.e. if I decide to head off into the jungle for a few days!
I'm thinking about becoming a Digital Nomad but I'm not sure what I could do?
If you are having to ask that question you are a long way off being ready. I would strongly advise anyone to answer the following questions:
Do I have strong IT skills? Including web design, graphics, coding etc

To I have excellent writing skills and experience as a copywriter or journalist?

Do I have a qualification to teach English as a foreign language?

Do I have experience in marketing?

Do I have strong administration and IT skills?

Is there any way I can do the job that I'm doing now location independently?
If you have answered yes to any of these then there is a good chance you could work location independently.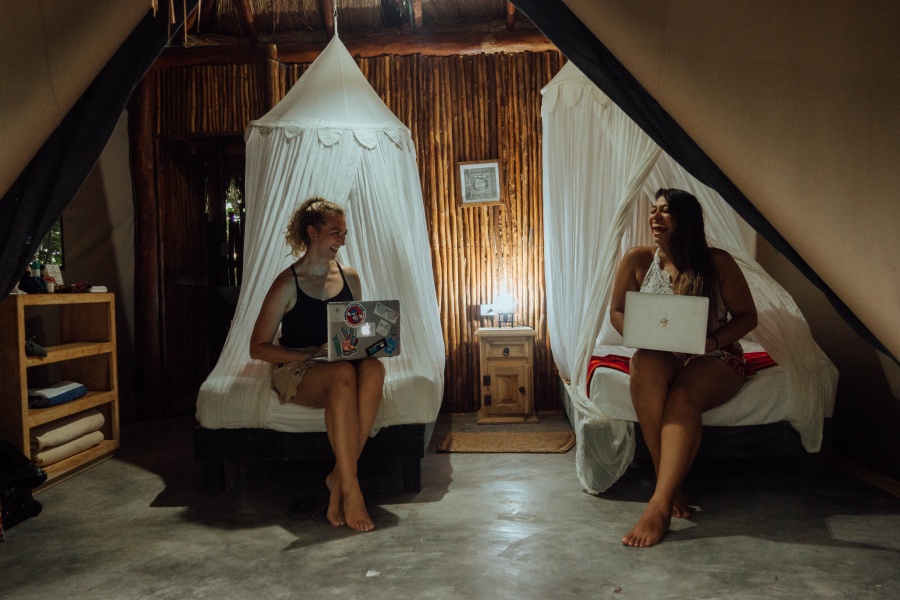 Here is a list of Digital Nomad Jobs:
Webdesign

Graphic design

App developer

Copywriter/ technical writer

Teaching English online

Marketing and PR consultancy

Social Media Management

Virtual Assistant

Travel writing and blogging
If you think you could work as a VA, SMM or an English Teacher there are some great courses you could sign up for.
If you have your heart set on blogging then I highly recommend taking the Travel Blog Sucess online course.
Of if you think you have what it takes to make it as a travel writer then Travel Writing for Bloggers is excellent!
Both courses really helped me and if you are serious about writing and/or blogging they are a must.
Final Thoughts
But before you go spending your hard-earned cash on an online course think about this:
Do I have enough self-discipline to set my working week and keep myself to target

Do I have enough savings, or enough guaranteed work to sustain me

Do I really want to live in a new place every few months and having to deal with the realities of contending with slow wifi connections, looking for new places to work and finding new friends every few months?
If you answered yes to all of the above, then welcome to the DN club my friend!
I never travel anywhere without Travel Insurance. If you are looking for insurance be sure to check World Nomads first.

This post was proofread by Grammarly