Yoga in Guatemala is thriving. When I first arrived in Guatemala the last thing I expected to find was such an active and well-established yoga community. I know when people think of yoga they think of India, Bali, Thailand, and maybe Costa Rica. But if you love yoga and are thinking of doing a yoga retreat or yoga teacher training then I urge you to consider doing Yoga in Guatemala.
When I arrived in Guatemala I had no idea that yoga was such a big thing! In fact, during my 9 months there, yoga was on my itinerary (almost) every day. As well as having a whole host of yoga retreats around Lake Atitlan catering for all budgets there is an abundance of incredible yoga teachers in Antigua and Guatemala City offering daily classes as well as special workshops with international teachers.
Did You Get Travel Insurance Yet?

The Insurance companies I recommend are Hey Mondo, Safety Wing, and Travel Insurance Master

Hey Mondo is great if you are looking for a great value flexible policy. They offer single-trip cover, annual multi-trip cover, and long-term travel cover. Safety Wing is great value, with monthly coverage starting at $39. It's super easy to use, and it just renews each month. I currently use them as they offer me free cover for my son as part of my policy. I also use Travel Insurance Master for short trips.

Read my full travel insurance post here, where I go into detail about all companies.
Why not! It's a Guatemala beautiful country in Central America, the cost of living is low and the cost of travel is really cheap. It's also a very spiritually connected country. Lake Atitlan especially is often described as a vortex and it has the most incredible energy I have ever experienced. People never go to Guatemala just once, they either end up staying for longer than expected (like me) and/ or they always go back.
P.S. Check out my review of The Best Travel Yoga Mats and the best yoga bras.
There is just something about Guatemala that draws you in and makes you want to return time and time again.
There is a very solid community of yoga teachers and lightworkers in Guatemala. What I was most impressed with was how they are all connected and in communication! There are several Facebook groups dedicated to open communication and everyone posts and shares events. I've never been anywhere else where it has been so easy to connect with other yoga teachers and get information about what's happening.
Yoga in Lake Atitlan Guatemala
If you are looking for a Yoga Retreat or Teacher Training then Lake Atitlan, and most likely San Marcos is where you will be heading. Although there are also a few retreats in San Pedro, Tzunan, and Santa Cruz. most are in San Marcos.
One or two of the Ashrams only host their own yoga retreats in Guatemala and Yoga Teacher Training but some welcome international teachers who host their training at the Ashrams.
Here are the best places for yoga in Lake Atitlan: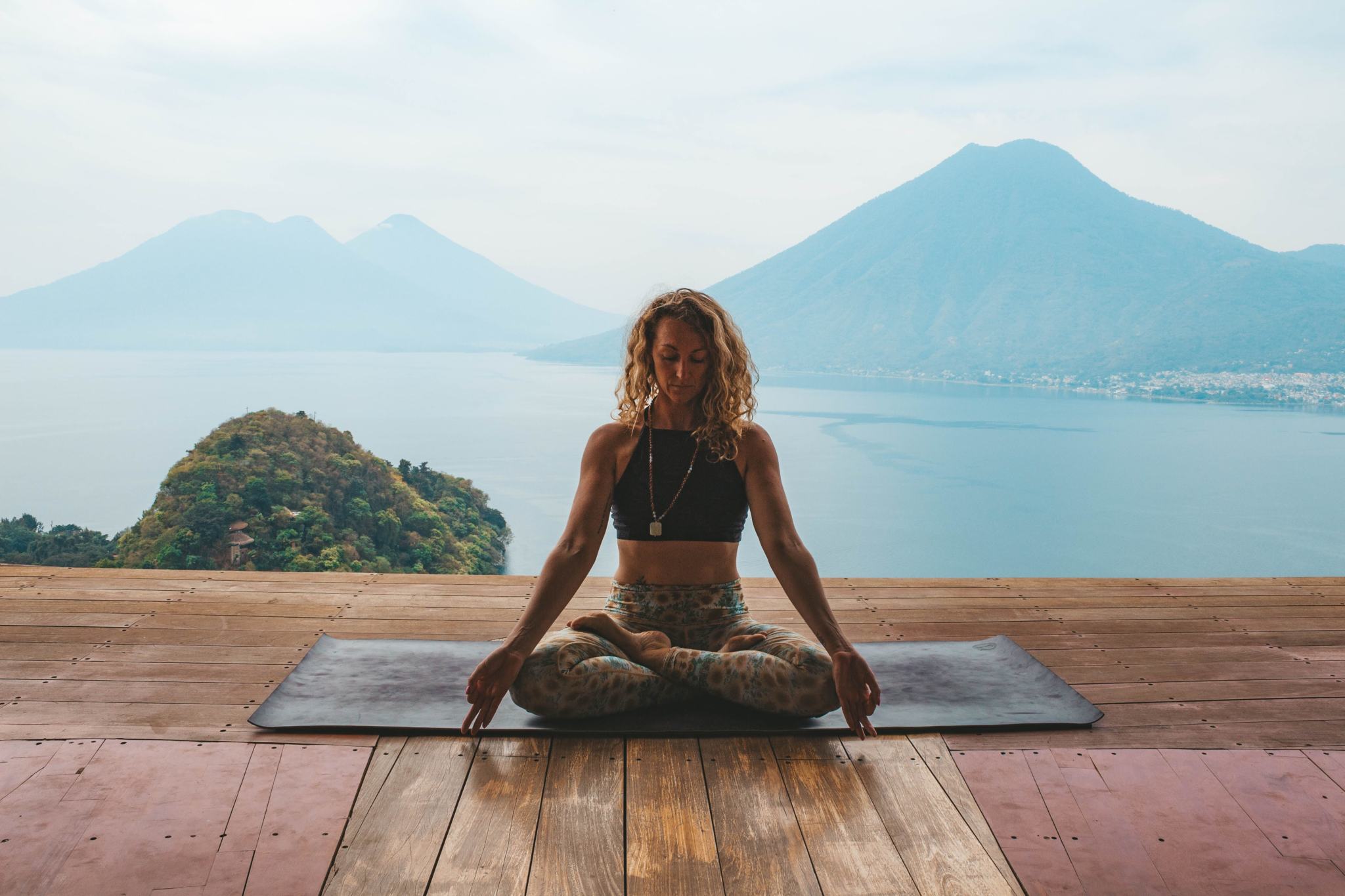 I stayed here on my recent trip to Guatemala and all I can say is WOW! The views are out of this world and Greg the owner is amazing. They don't have regular yoga classes, but they do have Ecstatic dance every Sunday and an exciting schedule of workshops, retreats, and festivals. You can check out their schedule on Facebook.
What I love about Eagles nest is that when there isn't a retreat booked in you can go and stay there and you will likely have time each day to practice on your own on their incredible yoga platform. It was the perfect place for me to stay for a few days at the lake. I just practiced yoga, meditated, cooked in the open-air kitchen, and enjoyed the incredible views over the lake while showering in the morning.
A stay here won't break the bank either, check out their prices here.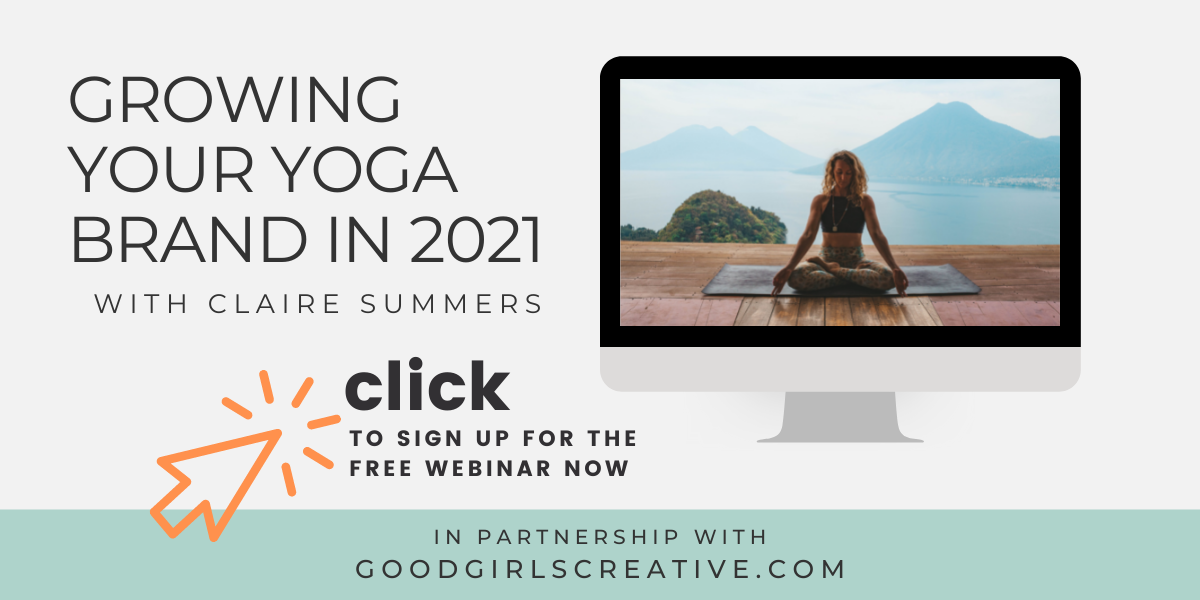 This place is the most well-known for yoga in Lake Atitlan. The cost is around $50 per person per day for accommodation and 3 meals and yoga classes in San Marcos if you just want to check in for a few days. They also host more formal retreats and Yoga Teacher Training in San Marcos throughout the year.
OK, so this one is a bit more fancy and pricy. They have various international retreat leaders hosting retreats at their center throughout the year. If you are looking for luxury then this is the venue for you.

Hotel Isla Verde
I LOVE this place it's a lower cost less fancy version of Villa Sumaya. It's where all the Guatemalan Yogis go to chill for a few days as they let you use the studio there and it has a great spot for taking pictures with the lake and volcanoes in the background. So even if they have no yoga retreats by Lake Atitlan you can always check in for a few days and do self-practice in one of their Ashrams overlooking Lake Atitlan or on the platform.
Mystical Yoga Farm
This Yoga Retreat is in Santiago Lake Atitlan and a little bit out of town. They offer Yoga retreats and Yoga Teacher Training in Guatemala.
Looking for Accommodation in Lake Atitlan?
Every town around Lake Atitlan is different. There is something for every taste. If you are looking for a place to stay in Lake Atitlan, take a look at these best hotels to stay in Lake Atitlan!
Yoga in Antigua Guatemala
Antigua in Guatemala is full of excellent yoga teachers and boasts several yoga studios most of which are on 4th Calle (handy!). Yoga in Guatemala is huge and nowhere more than in Antigua.
Shakti Shala> yoga studio in Antigua Guatemala
If you want to tap into the yoga community in Antigua then the first place you should visit is Shakti Shala in Antigua. I know I'm totally biased because I worked there but Shakti Shala is the heart of Yoga in Guatemala as far as I'm concerned. It really is a home from home and trust me when you walk in there and are greeted by Lauren and Irene you will know what I'm talking about! Don't forget to try a delicious smoothie and some Avo Toast, oh and try the Matcha Late while you're there! Tell them I sent you ;-).
Yoga at Caoba Farm in Antigua Guatemala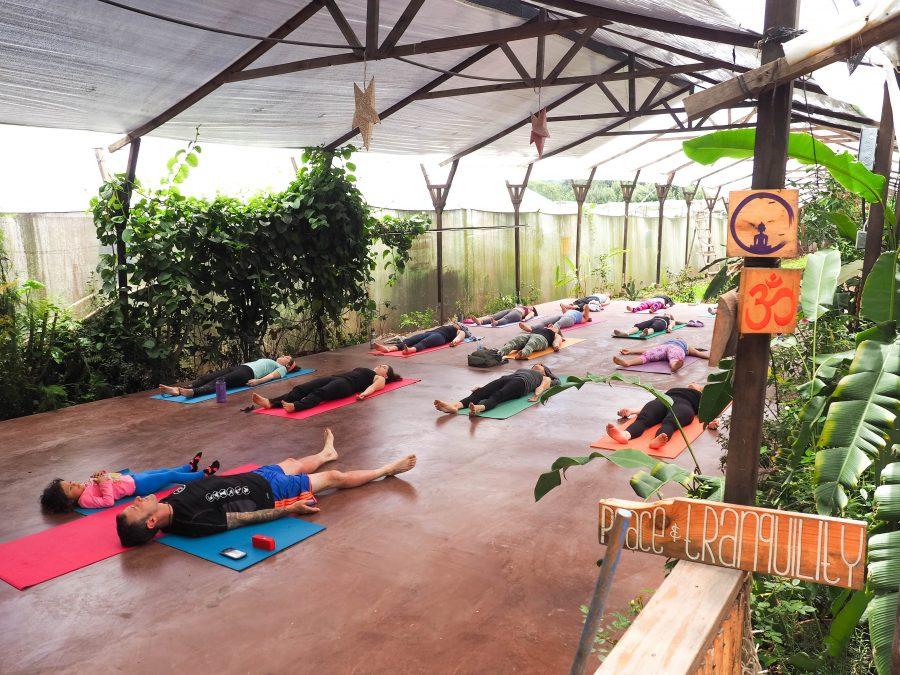 They have classes every weekend as well as some classes during the week. The timetable changes weekly so keep an eye on their facebook page. Oh and don't forget to try the pizza while you are there!
Yoga at Earth Lodge in Antigua
They have regular classes on a Saturday and during the week sometimes. If you make the journey up there stay for a night or two if you can. It's a great place to stay for a few nights and the prices are very reasonable!
Yoga in El Paradon Guatemala
Unfortunately, there aren't many options for yoga in El Paredon, though you will find excellent surfing here.
The Driftwood Surfer (the party hostel) offers daily classes from their resident Yoga Teacher in case they have one at the time of your stay. You can contact them first to make sure they have a yoga teacher.
Looking for Accommodation in El Paredon?
If you are looking for accommodation in El Paredon, I highly recommend El Paredon Suff Hourse, or if you are looking for a little party and socialization, The Driftwood Surfer isn't bad.
Yoga Guatemala City
OM yoga studio in Guatemala City is the most established studio in the country. It offers a strong Mysore program and regularly brings down international teachers to lead week-long workshops. Make sure you like their page on Facebook and if you see something you want to attend and aren't sure how to get there post in one of the Facebook groups and ask if anyone can give you a lift.
What To Pack For Your Yoga Retreat Guatemala
Packing for a yoga retreat will depend on a few factors such as the location, duration, and activities planned during the retreat. However, here are some general items to consider bringing:
1. Comfortable yoga clothes: Pack comfortable clothes that you can move freely in. Depending on the weather, you may need layers or lighter clothing.
2. Yoga mat: Bring your own yoga mat if you have one. Some retreats may provide mats, but it's always a good idea to bring your own.
3. Props: Depending on your yoga practice, you may need props such as blocks, straps, or blankets. Check with the retreat organizer to see if they provide these or if you should bring your own.
4. Water bottle: Staying hydrated is important, so bring a refillable water bottle that you can use throughout the day.
5. Snacks: While most retreats provide meals, you may want to bring some snacks to have between meals or during breaks.
6. Toiletries: Pack toiletries such as shampoo, conditioner, toothpaste, and sunscreen. If you're staying in shared accommodation, bring a towel and any other personal hygiene items you need.
7. Comfortable shoes: Pack comfortable shoes for walking or hiking, depending on the activities planned during the retreat.
8. Journal and pen: Many retreats include time for self-reflection, so bring a journal and pen to capture your thoughts and reflections.
9. Books or other reading material: If you have downtime between activities, you may want to bring a book or other reading material to unwind.
10. Travel adapter and charger: If you're traveling to another country, don't forget to bring a travel adapter and charger for your electronics.
Remember to check with the retreat organizer for a complete packing list and any specific items they recommend bringing for the retreat. And you can read my full yoga retreat packing list here or visit my Amazon list here.
Looking for Accommodation in Guatemala City?
You'll find plenty of accommodation options in Guatemala City, specially close to the airport. Here are my recommendations for the best places to stay in Guatemala City.
PIN ME!