When I first arrived in Guatemala the last thing I expected to find was a thriving yoga community in Guatemala. I know when people think of yoga they think India, Bali, and maybe Costa Rica. But if you love yoga and are thinking of doing a yoga retreat or yoga teacher training then I urge you to consider doing Yoga in Guatemala. So here is my guide to Yoga in Guatemala.
When I arrived in Guatemala I had no idea that yoga was such a big thing! In fact, during my 9 months there yoga was on my itinerary (almost) every day. As well as having a whole host of yoga retreats around Lake Atitlan catering for all budgets there is an abundance of incredible yoga teachers in Antigua and Guatemala City offering daily classes as well as special workshops with international teachers.
Did You Get Travel Insurance Yet?
If you are planning a trip right now then you NEED to thing seriously about insurance. If 2020 taught us anything, it's that you need to be prepared for anything!

Travel insurance has always been high on the list of things to get before you travel but now more than ever it should be at the top of your list! I'm pretty sure we have all had travel plans messed up because of COVID and not all insurers covered this. So you need to find an insurer that covers travel disruption due to COVID-19, World Nomads and Safety Wing are the ones to go for. World Nomads is great for incidents that happen prior to your trip, so if you get sick or are unable to travel due to travel restrictions some of their policies will cover that as cancellation cover. Safety Wing goes the extra mile and covers quarantine outside your home for up to 10 days, they also have a really handy map on their website showing requirements and restrictions for each country.

If you are doing shorter trips or a onger backpacking trip then WorldNomads is the best option. If you are a digital nomad or planning travel of at least 6 months then go for SafetyWing. Alternativly Travel Insurance Master is a great site to do a more general serch for vacation insurance. Just make sure whichever insurance plan you go with will cover you for COVID.
Why not! It's a Guatemala beautiful country in Central America, the cost of living is low and the cost of travel is really cheap. It's also a very spiritually connected country. Lake Atitlan especially is often described as a vortex and it has the most incredible energy I have ever experienced. People never go to Guatemala just once, they either end up staying for longer than expected (like me) and/ or they always go back.
P.S. Check out my review of The Best Travel Yoga Mats.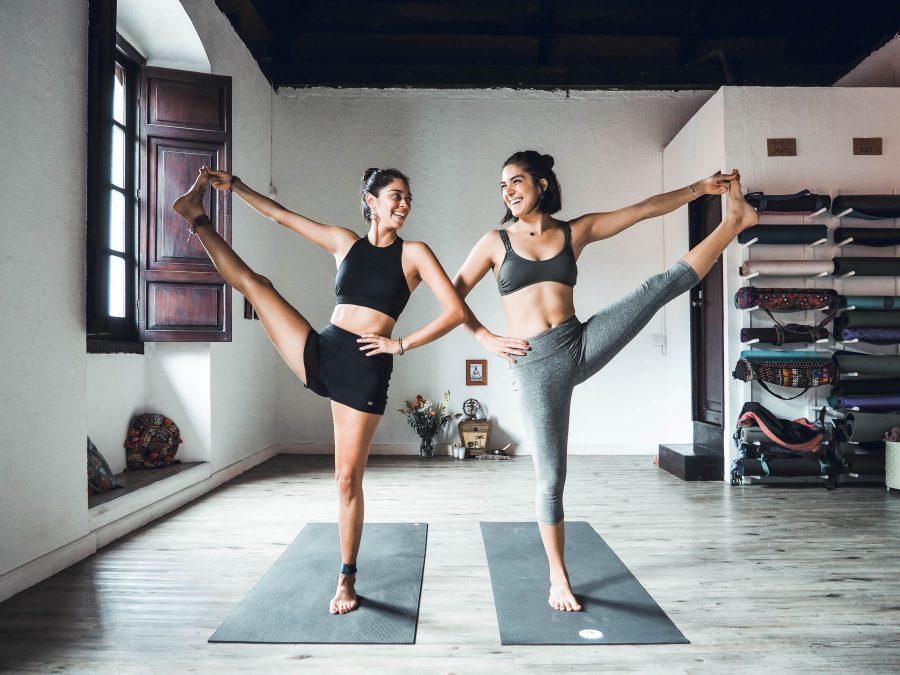 There is just something about Guatemala that draws you in and makes you want to return time and time again.
There is a very solid community of yoga teachers and lightworkers in Guatemala. What I was most impressed with was how they are all connected and in communication! There are several facebook groups dedicated to open communication and everyone posts and shares events. I've never been anywhere else where it has been so easy to connect with other yoga teachers and get information about what's happening.
Yoga in Lake Atitlan Guatemala
If you are looking for a Yoga Retreat or Teacher Training then Lake Atitlan, and most likely San Marcos is where you will be heading. Although there are also a few retreats in San Pedro, Tzunan, and Santa Cruz. most are in San Marcos.
One of two of the Ashrams only host their own retreats and Teacher Training but some welcome international teachers who host their training at the Ashrams.
Here are the main yoga places in Lake Atitlan: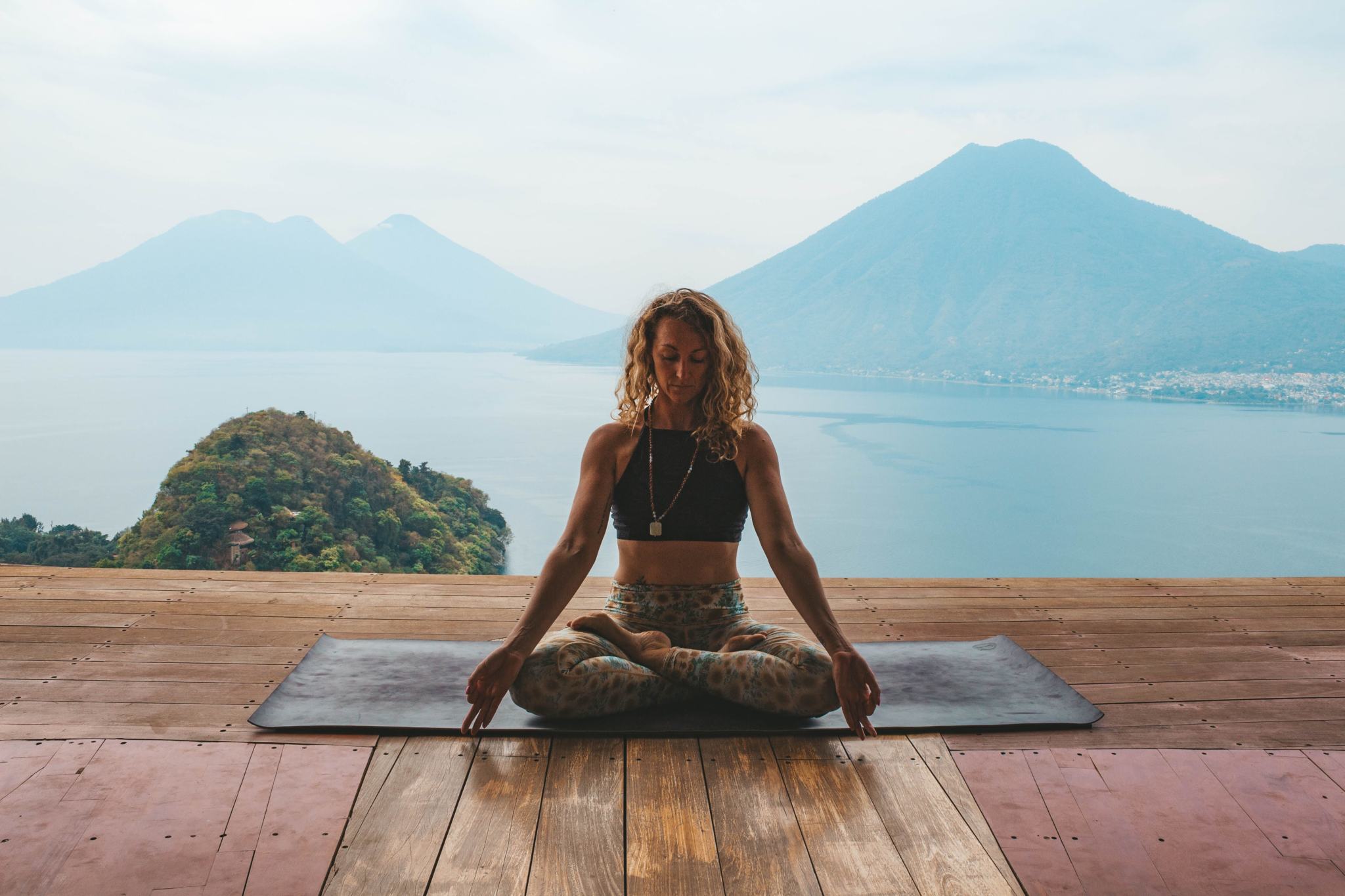 I stayed here on my recent trip to Guatemala and all I can say is WOW! The views are out of this world and Greg the owner is amazing. They don't have regular yoga classes, but they do have Ecstatic dance every Sunday and an exciting schedule of workshops, retreats, and festivals. You can check out their schedule on Facebook.
What I love about Eagles nest is that when there isn't a retreat booked in you can go and stay there and you will likely have time each day to practice on your own on their incredible yoga platform. It was the perfect place for me to stay for a few days at the lake. I just practiced yoga, meditated, cooked in the open air kitchen and enjoyed the incredible views over the lake while showering in the morning.
A stay here won't break the bank either, check out their prices here.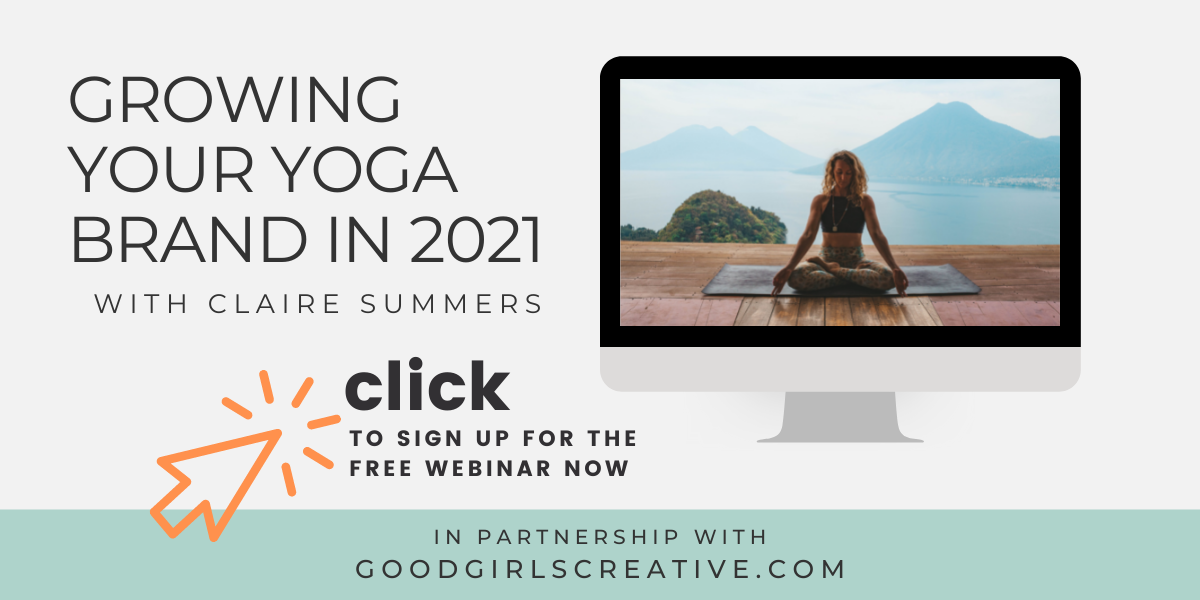 Yoga Forest
This place is the most well known for yoga in Lake Atitlan. Cost is around $50 per person per day for accommodation and 3 meals and yoga classes in San Marcos if you just want to check in for a few days. They also host more formal retreats and Yoga Teacher Training in San Marcos throughout the year.
Villa Sumaya Retreat Center & Guest House
OK, so this one is a bit more fancy and pricy. They have various international retreat leaders hosting retreats at their center throughout the year. If you are looking for luxury then this is the venue for you.

Hotel Isla Verde
I LOVE this place it's a lower cost less fancy version of Villa Sumaya. It's where all the Guatemalan Yogis go to chill for a few days as they let you use the studio there and it has a great spot for taking pictures with the lake and volcanoes in the background. So even if they have no yoga retreats by Lake Atitlan you can always check in for a few days and do self-practice in one of their Ashrams overlooking Lake Atitlan or on the platform (see below).
Mystical Yoga Farm
This Yoga Retreat is in San Pedro Lake Atitlan and a little bit out of town. They offer Yoga retreats and Yoga Teacher Training in Guatemala.
Yoga in Antigua Guatemala
Antigua in Guatemala is full of excellent yoga teachers and boasts several yoga studios most of which are on 4th Calle (handy!). Yoga in Guatemala is huge and nowhere more than in Antigua.
Shakti Shala> yoga studio in Antigua Guatemala
If you want to tap into the yoga community in Antigua then the first place you should visit is Shakti Shala in Antigua. I know I'm totally biased because I worked there but Shakti Shala is the heart of Yoga in Guatemala as far as I'm concerned. It really is a home from home and trust me when you walk in there and are greeted by Lauren and Irene you will know what I'm talking about! Don't forget to try a delicious smoothie and some Avo Toast, oh and try the Matcha Late while you're there! Tell them I sent you ;-).
Studio Y Yoga Studio in Antigua Guatemala
A small space at the end of 4th Calle you can find their yoga timetable here.
Yoga at Caobo Farm in Antigua Guatemala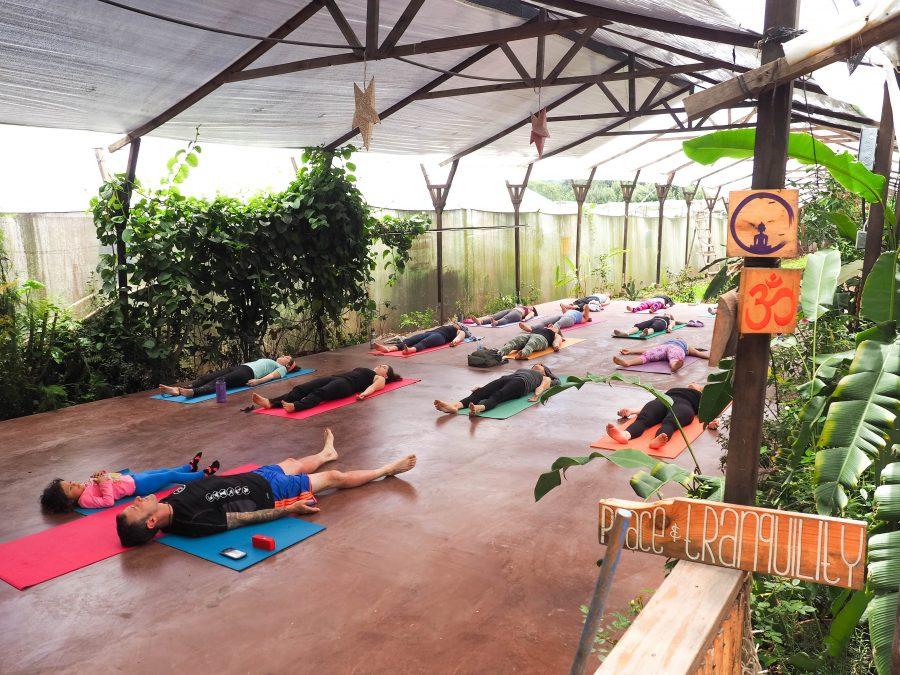 They have classes every weekend as well as some classes during the week. The timetable changes weekly so keep an eye on their facebook page. Oh and don't forget to try the pizza while you are there!
They have regular classes on a Saturday and during the week sometimes. If you make the journey up there stay for a night or two if you can. It's a great place to stay for a few nights and the prices are very reasonable!
If you need accommodation I highly recommend Wicho and Charlies or Lemon Tree if you are looking for a hostel. Alternatively, if you want a B&B I can't recommend Donde Rita enough. She is a good friend and has opened up the most stunning Moroccan style B&B.
Yoga in El Paradon Guatemala
You have two options for yoga in El Paradon. If you are just looking for classes then Driftwood Surfer (the party hostel) offer daily classes from their resident Yoga Teacher.
Of if you are looking for a retreat Mystical Yoga Farm will be hosting retreats from their beach property.
Yoga in Guatemala City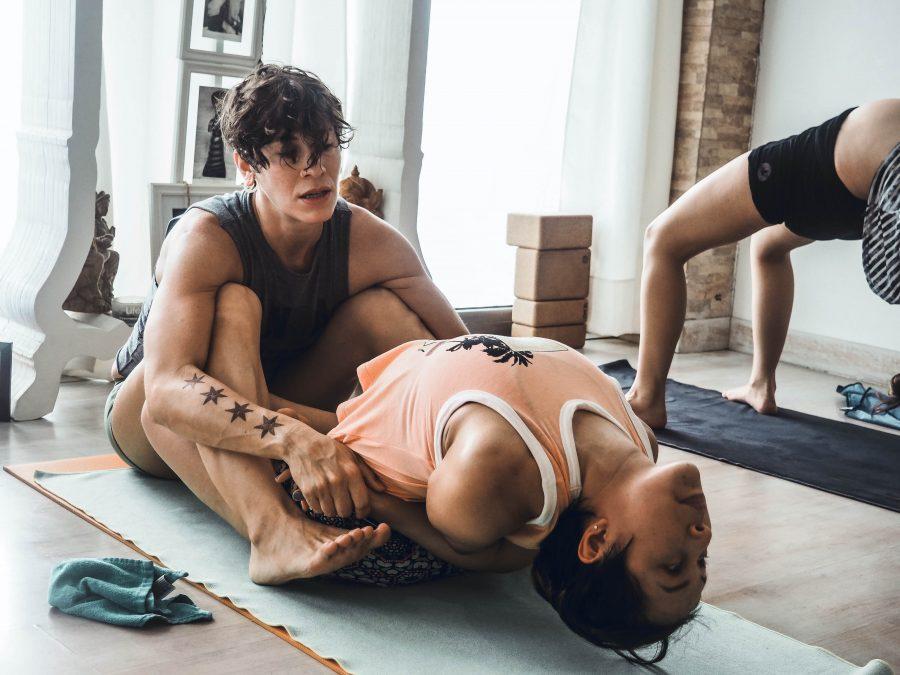 OM yoga studio in Guatemala City is the most established studio in the country. It offers a strong Mysore program and regularly brings down international teachers to lead week-long workshops. Make sure you like their page on facebook and if you see something you want to attend and aren't sure how to get there post in one of the facebook groups and ask if anyone can give you a lift.
Final Thoughts
Any questions? Feel free to send me an email or comment below! And if you are heading to Guatemala make sure you take a read of some of my other posts:
How to see Guatemala in 4 weeks
How to Spend 2 days in Antigua, Guatemala
Things to know before visiting Antigua, Guatemala
Guatemala Guides | How to get from Guatemala City to Antigua
Or if you are a yoga nut like me and are thinking of doing your teacher training I've written several posts on finding the right training here:
Finding Yoga Again, and again and yoga teacher training
How to choose a yoga teacher training abroad
How to prepare for Yoga Teacher Training Abroad
5 reasons to do Yoga in Thailand
This post was proofread by Grammarly