If you are backpacking or traveling in Cuba your first stop outside of Havana will likely be Viñales. A small rural town two hours to the west of Havana where you can expect horse riding, cigar smoking and hours watching the day away from a rocking chair on a front porch. Here is my guide to help you make the most of 2-days, or 48 hours in Viñales.
Why visit Viñales?
The main reasons people visit Viñales is because it is close enough to Cuba not to have to wast a day traveling and well, it's beautiful! Plus, for such a small rural place it has a lot going on. From horseriding to tobacco farms you can quickly fill 2-3 days here. If you have longer, there are also some fantastic diving spots close by and a huge cave to explore.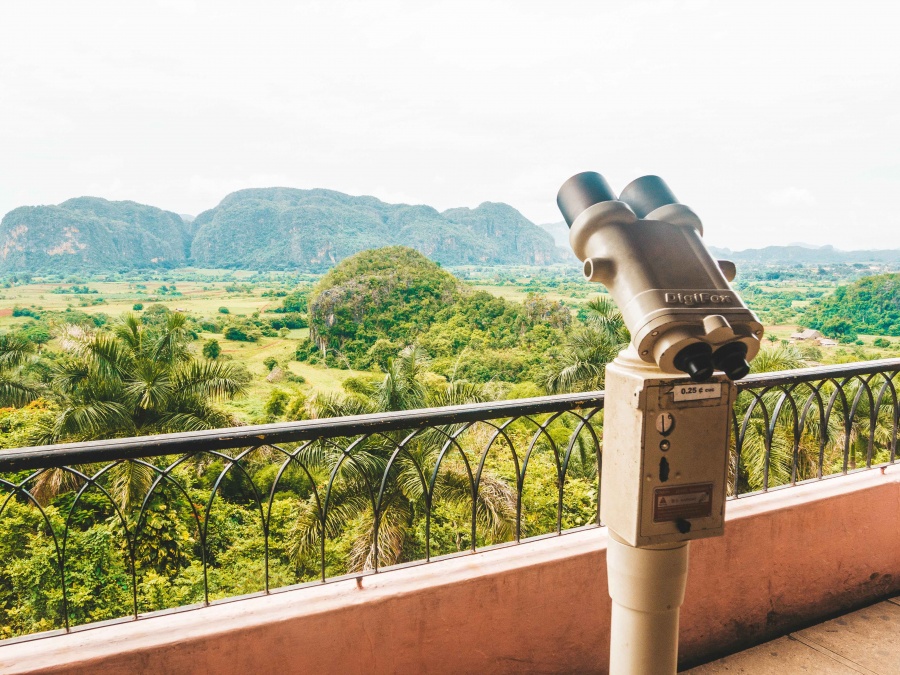 Arriving in Viñales from Havana
If you leave Havana, you should arrive in the afternoon. Traveling by taxi colectivo is, in my opinion, the best way to travel as they will do a door to door service. If you have no accommodation booked in Viñales, then ask to be dropped off at the Plaza (town square) where you will be met by plenty of women offering you a room for the night.
If you arrive by bus then you will be dropped off at the Plaza and met by at least 20 people offering you accommodation. It's a buyers market so don't be afraid to negotiate! Most of them will have pictures and a map to show you where their casa is located.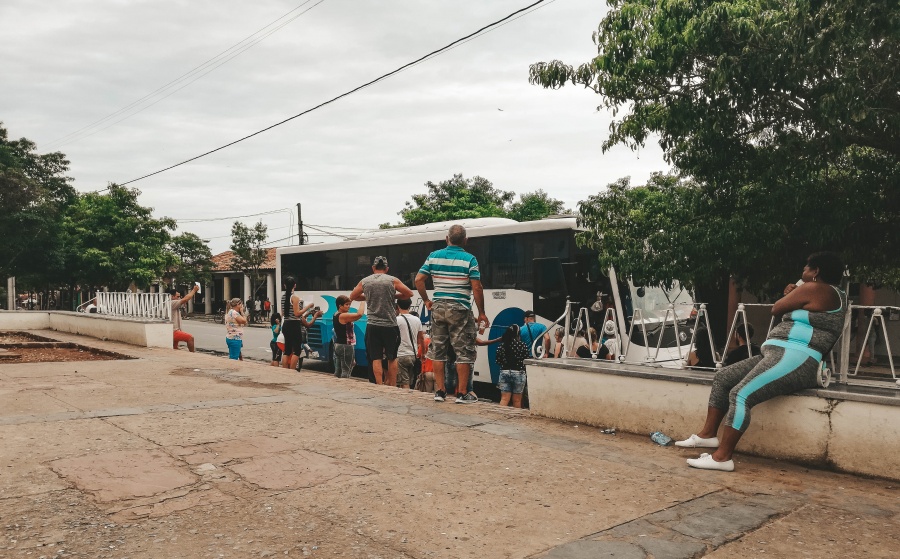 Day One in Viñales
After you have found a place to stay and settled in its time too go out and explore. If you need to exchange any money, make it the first thing you do, as the exchange place closes at 4 pm.
Take a walk around the town, once you have got your bearings, choose a nice place to get some food and spend some time people-watching.
If you know you want to do a tour or two in the area, you can speak to your host who will be happy to make any arrangements for you. Or if you prefer to do it yourself and your Spanish is okay then head into town and book independently at one of the tour agencies. Vinales is a really small place so it won't take you long to walk around.
If you want to go out in the evening speak to some locals to find out what's on and where the best place to go it. Many of the bars will have live music, so its best to ask around. Head back to your room for a nap or find a quiet spot to catch up on some reading.
Where to Eat in Viñales
You can either ask for dinner in at your casa prepared for you by your host or choose one of the local restaurants to eat at. I decided to eat at my casa both nights, and although the coast was $10 CUC (a little pricey), it was worth it. I not only got to eat some authentic home-cooked Cuban food, but I also got to hang out in the casa with my host and her friends. This gave me a pretty priceless peek into Cuban life, and it was one of the most fascinating experiences of Cuba for me. That said there are some yummy places to eat in Vinales. So maybe eat in the casa the first night and eat out on night 2.
Nightlife in Viñales
If you still have some energy then the 'place to be' in Viñeles after dart is a salsa club in the corner of the main square. Walk to the square so you are facing the church. The club is in the back right-hand corner. I was in there for 10 minutes before I was asked to dance.
I spent all of 30 minutes sitting alone before being invited to join a group of Cubans. So don't worry about going out solo you won't be alone for long. Also if you can't salsa yet, don't worry, I guarantee someone there will teach you. Or you can simply sit back and enjoy the show. Arrive around 10 pm so you can get a seat to watch the performance when it begins. The club closes at 1 pm. I walked home alone at 1 pm and felt totally safe – take your headlamp for light.
Note: I speak basic Spanish so it was pretty easy for me to meet and chat with locals. If you don't speak Spanish, you may find it a little bit more difficult, but it's not impossible. Just make sure you have google translate downloaded.
Day 2 in Viñales
Rise and shine early for a Cuban breakfast in your casa. There are plenty of options in town, possible for a little less money. But I guarantee you will be offered plenty of food, coffee and fresh fruit juice from your host!
After breakfast go on a half-day tour on a horse back to a cigar farm, coffee farm, and around the local area.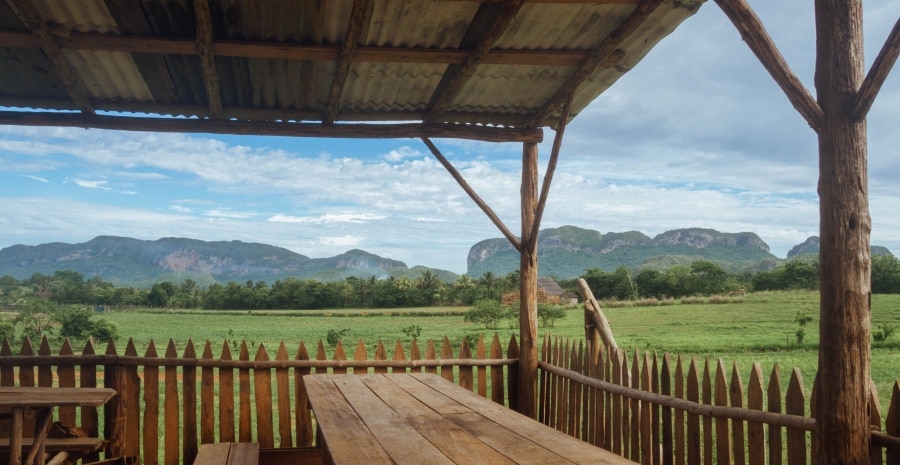 Note: Be sure to check out the company first and make sure they are properly looking after the horses. It is your responsibility as a tourist to make good choices about where you are spending your money. Before you start the tour ask to see the horses and make sure they look well kept. I was very insistent on the animals welfare before booking with my host and she assured me the people she booked looked after them well.
The Horse Riding Tour
Although I was there outside of cigar season, it was still really interesting to see and learn all about the cigar making process.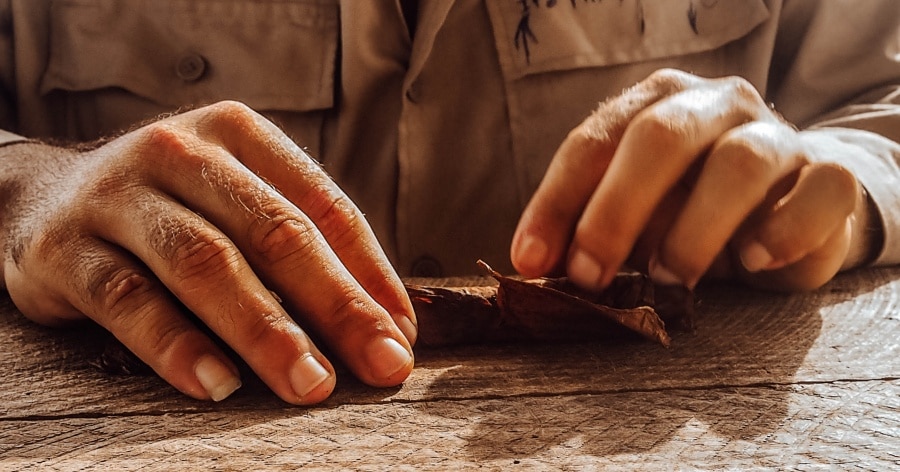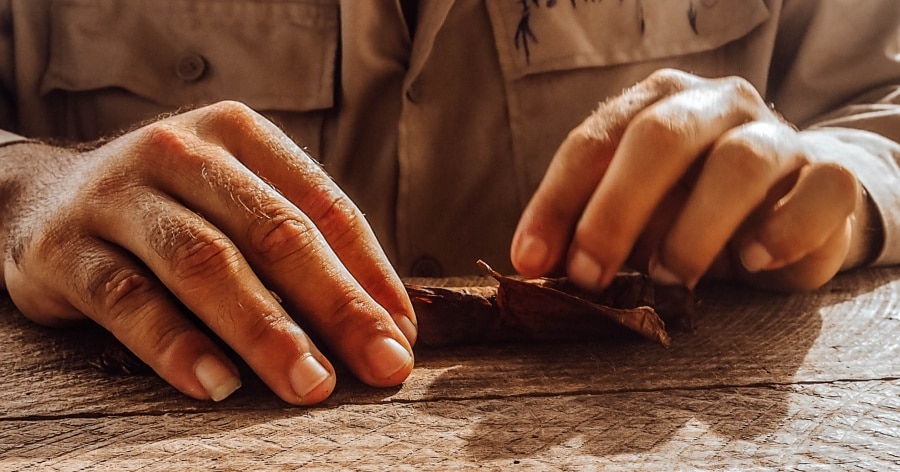 And of course, I smoked a Cuban cigar the traditional way – dipped in local honey. I'm not going to lie I was pretty hesitant about this as I've smoked cigars before and almost choked to death. BUT wow, it was so smooth. Nothing like any cigar or cigar I have ever smoked before. So if you are a bit worried I would say try it, you may be surprised. I didn't want to smoke more than a few pulls for health reasons, but I'm so glad I tried it.
The 'Coffee' Farm
After the Cigar farm, our guide took us up to the 'coffee farm'. I've put this into inverted commas because after living in countries that grow coffee like Guatemala and Colombia and visiting numerous coffee farms. This was less of a coffee farm and more of a farm with a few coffee plants where they make some nice Rum and Honey.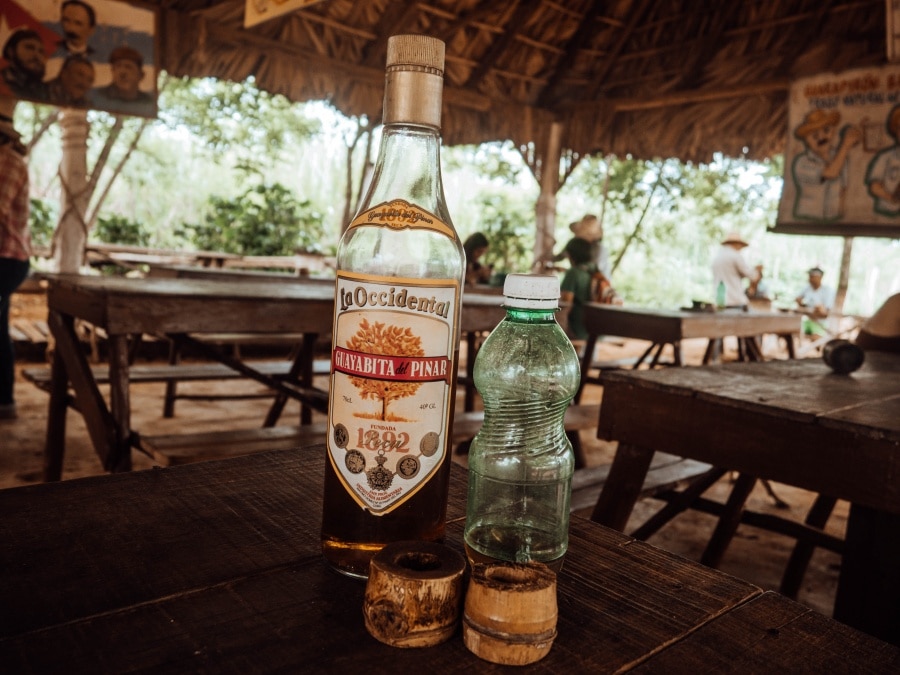 That said it was an interesting experience especially getting to learn about the production of Rum, Honey, and Coffee in Cuba. Like most other information you may learn from Cubans in Cuba I was skeptical of how much was factually true and how much was propaganda. But regardless it was cool.
The Silent Valley
After a drink of Rum and pineapple juice, we mounted our horses and took a trek through the countryside up to a Mirador overlooking the Silent Valley. Here we were able to spend some time taking pictures, getting a drink and dome lunch if we wanted to.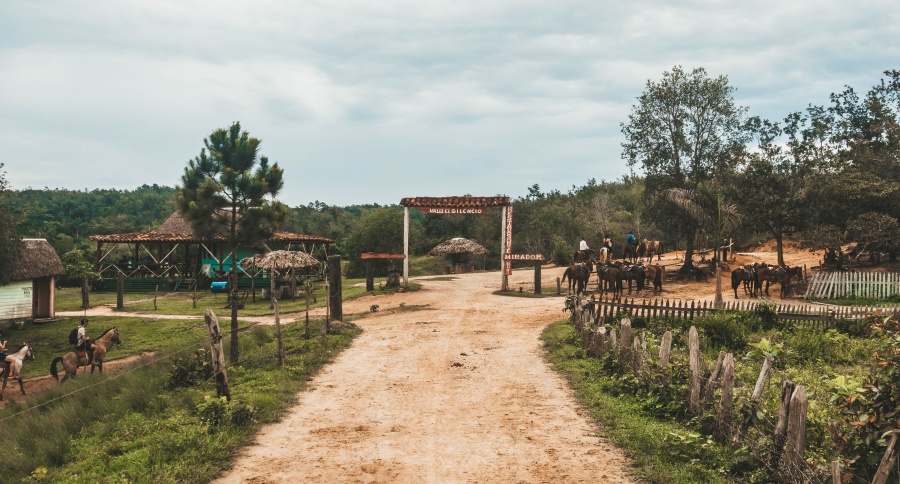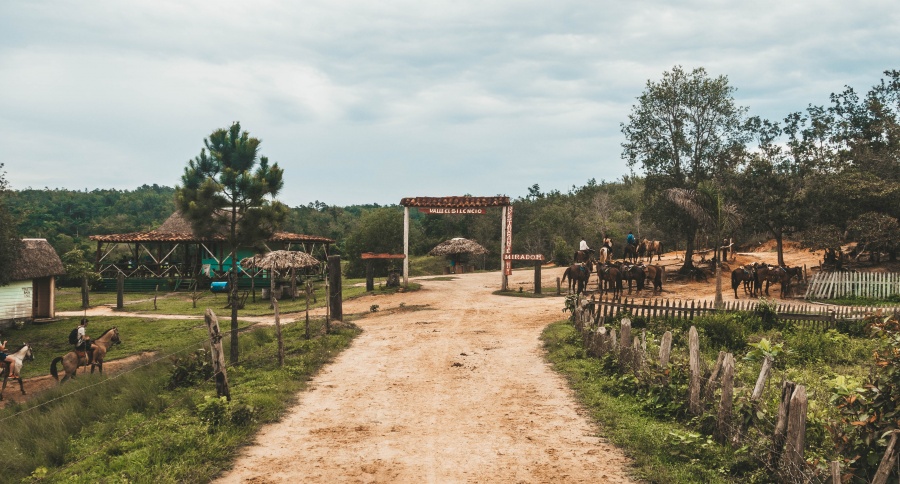 Then we trekked back to the town where the tour ended. It lasted for 4 hours in total and was ok value. I did expect a little more and spoke to some others who had taken different routes through a river. So it may be worth asking around in town and getting more information before booking anything.
Grab some lunch and then wait over by the main square for the 2 pm Hop-on-Hop-off bus tour.
The Viñales Bus Tour
The tour takes about an hour and a half in total and it will take you to a mirador by one of the government hotels and the huge mural on the side of one of the mountains.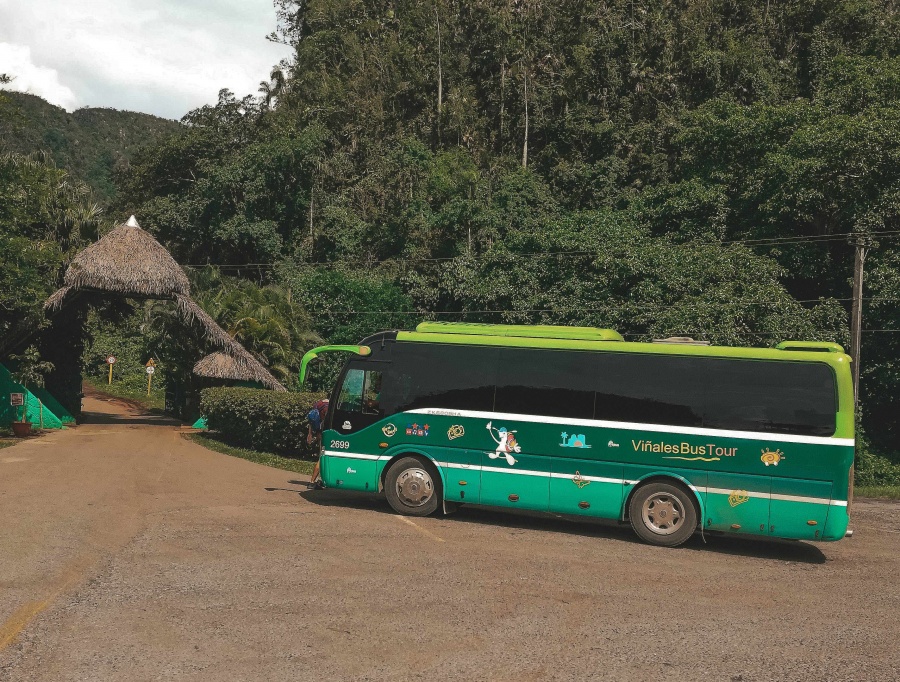 Totally worth the $5 CUC price.
Head back to your room for a nap or find a quiet spot to catch up on some reading.
If you didn't get enough Salsa on your first night, then head there again tonight at 10 pm for another evening dancing Cuban Style! If you have more time in Viñales there are so many more things to do. Take a read of this post with 6 things to do in Viñales for inspiration.
Next up 48 hours in Trinidad