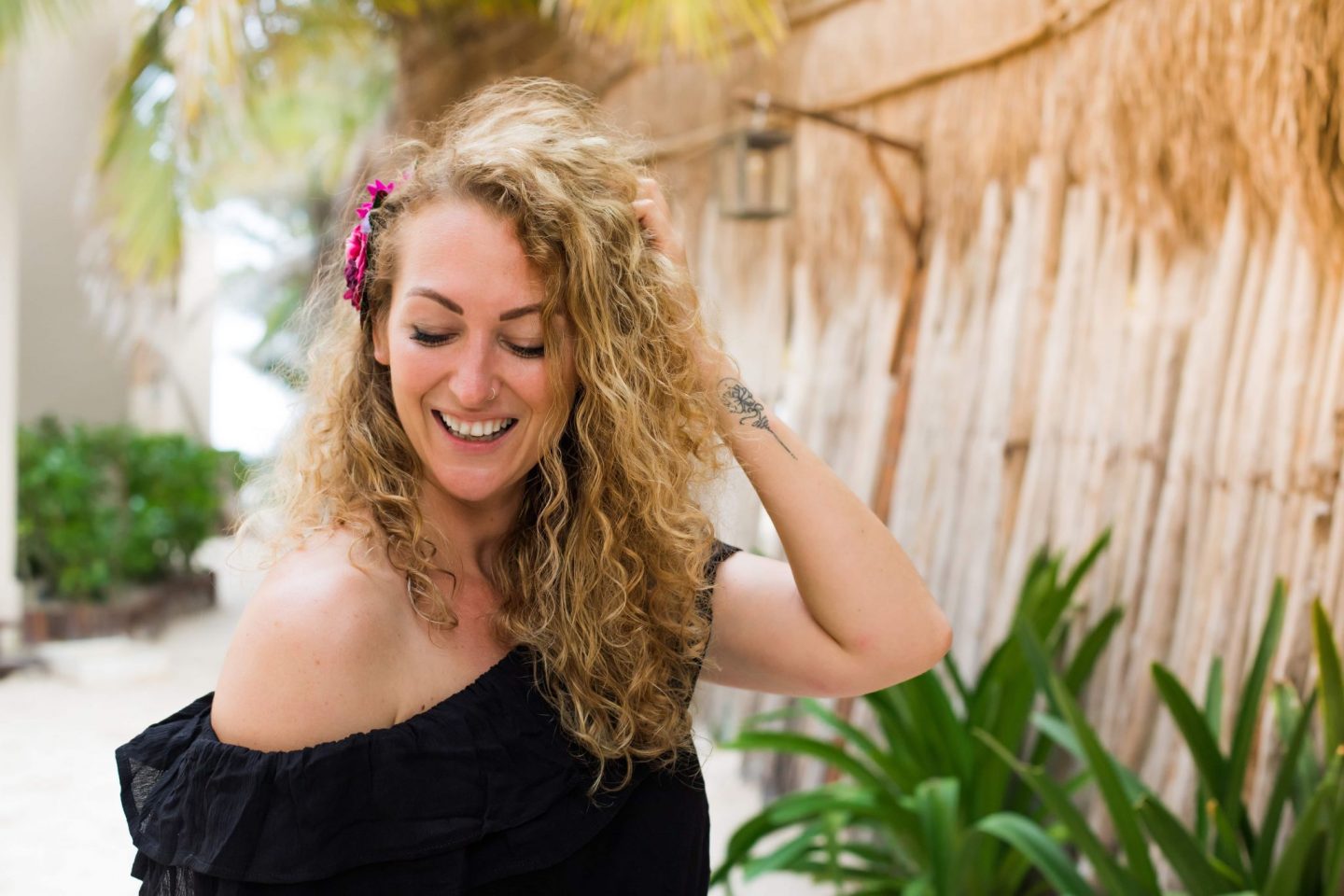 Hi I'm Claire!
I'm a full-time solo traveler and Digital Nomad.
At 34 I sold all my worldly possessions that wouldn't fit into 3 boxes or my backpack and hit the road.
I started Claire's Itchy Feet to inspire women to pack their bags and travel more. With no plans to stop anytime soon I'm always looking for my next adventure be it attempting to surf or climbing a volcano I'll try (almost) anything once!
On this blog, you will find everything you need to go on that life-changing adventure or make the move to become a Digital Nomad and travel the world whilst making money like me.
[shopr_shopthepost collection="my-books" size="large" title="Pre-order my new book on Amazon"]
If you are looking for some solo travel advice and inspiration, try reading these articles:
5 things not to say to a girl who travels solo
Advice for your first solo trip from 17 travel bloggers
How to make friends when traveling
Need some help planning and budgeting, try here:
Budget travel advice
Solo female travel advice and adventures
Planning the perfect trip
Packing for a backpacking adventure
Flight booking
Accommodation Booking
Saving money for travel
If you are looking for travel advice for a specific country then click on the location on the map below:

Where I've been
Do you want to get to know me a bit better try reading some of my travel stories:
How solo travel helped me overcome my fears
The night I accidentally slept through a 7.1 earthquake in Guatemala
The night I thought I was going to die from a Scorpion sting in Guatemala
Or if you are looking to make some money to fund your travels try one of these:
What its really like to be a digital nomad
How to Find an Online English Teaching Job
How to find a job abroad
If you have read this far and you would like to know more about me let's start at the beginning…
Before my parents divorced we went on regular family holidays abroad, after we went on epic road trips and caravan holidays. No matter how broke my Mum was she always made sure we had some kind of family holiday each year.
At 16 I organized my first holiday. I dragged my BFF to London on the National Express bus. I planned and booked everything. Planned out our itinerary in London and managed to get us totally lost so we missed out bus home…oops!
Most 16-year-olds would be crying for their mum by this point, not me, I whipped out my chequebook and got us new tickets. Then sat on the floor of the bus stop for 7 hours waiting for the next bus.
I tell you this because it was the moment I fell in love with travel.
But more than that, I fell in love with venturing into the unknown and having to deal with the crazy situations I find myself in.
I traveled when I could afford it. Which wasn't that often.
I also had my heart broken by my first love, dance. I was all on track for a career as a professional dancer, until I got injured and was forced to quit at 18.
I spent the next 3 years stumbling (quite literally as I was drunk a lot lol) through life.
Then at 21, I hit rock bottom. I was taking a lot of drugs. I was in a BAD relationship. And as a result, I had crippling anxiety and a raging eating disorder.
Feel the fear and do it anyway…
I knew I needed to do something, so I did what no one (not even me) expected. I joined the Navy! I knew I wanted to clean myself up, I wanted to finish my education and most importantly I wanted to travel! I knew the Navy could help me with all three… and it did.
After 5 years serving in the logistics branch of the RN, I was medically discharged after an accident. Although devastating at the time the next chapter of my life was knocking…
The day I returned from being discharged I found an unconditional offer from University in my mail. So that was that I was going to University to study Dance! I dedicated the following 8 years to dance and most of my travel during this time was dance related.
After completing my degree I co-founded Exim Dance Company which I led for 5 years. It was an incredible time for me. But I had itchy feet. I've never liked being in the same place or doing the same thing for long. As much as I loved dance and my Exim family, I wanted to be free.
I wanted to travel.
Not so easy when you are the Artistic Director of a publicly funded Dance Company employing a lot of people.
But I made the decision, and then I made an exit plan.
It took me almost 2 years but I did it and in September 2016 I began the next chapter of my life as a Digital Nomad.
I had $600 in my bank and a one-way ticket to Guatemala. I didn't speak Spanish, I knew no one and I had no plan other than I wanted an adventure.
And adventure is what I got!
I have climbed volcanos, visited lost cities, been stung multiple times be a scorpion, thought I was going to die in an earthquake (well 3 actually, but the first one I slept through), found some zen through Yoga, lost my zen in Bogota along with my phone but most of all I realized just how capable I am.
Some things people have said to me:
"You're a bit of a badass aren't you."
"For such a sensible person you do some pretty stupid shit Claire"
"Were you not terrified?"
The answer to all of these is yes! I try to be a badass, and when I'm not doing stupid shit I am. But most importantly I'm terrified a lot, but I keep going. I was terrified when I joined the Navy, I was terrified when I left and started University, I was terrified when I set up Exim and I was beyond terrified when I gave it all up in exchange for a backpack…
You have two choices in life:
Play it safe and live a comfortable life.
Be a badass and do some crazy shit that terrifies you.
I choose 2 EVERY TIME!