In this guide to Wales, I will cover everything you need to know to make the most of your trip to Wales, no matter how short that time maybe.
Wales is one of the most beautiful countries in Europe, and yet so underrated! Often in the shadow of Scotland or Ireland, Wales has so much to offer to visitors.
Wales and I, it's an unexpected travel love story. It's the first foreign country I traveled to, back when I was at school. And if I'm being honest, it's not a place I thought I'd end up spending much time.
But things happened differently. Somehow, there was always something to pull me back there. I've lived in Wales for months and still go there at least once a month. I just love it.
There is no place like it and I can't wait to tell you more about it.
Top Things To Do in Wales
Snowdonia National Park
Cardiff
Brecon Beacons National Park
Pembrokeshire Coastal National Park
Portmeirion
Aberystwyth
Anglesey
Llandudno
Lake Vyrnwy
Elan Valley
Click for Other UK place guides

UK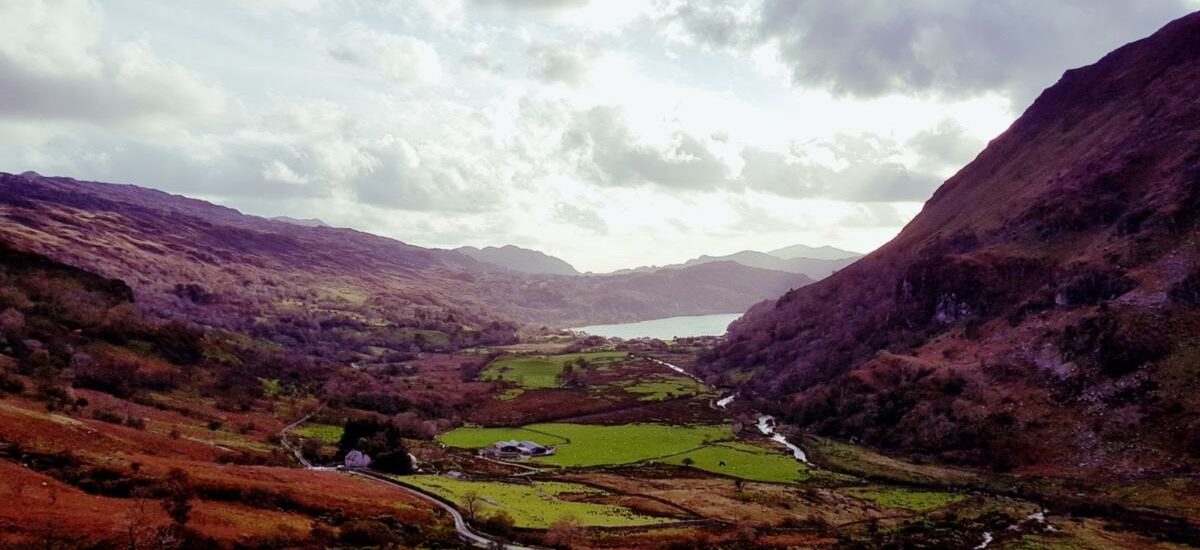 Snowdonia National Park
Largest National Park in the country, Snowdonia is home to the highest peak in Wales: Mount Snowdon. Perfect for hikers!
Cardiff
Cardiff is the capital of Wales. This friendly city is perfect to discover the welsh history and culture!
Brecon Beacons National Park
The Brecon Beacons are home to some of the best hikes in the UK. If you love camping and hiking, that will be the perfect place for you!
Pembrokeshire Coastal National Park
This National park offers beautiful beaches and coastal walks.
Portmeirion
Colourful and cute, Portmeirion is the perfect place to take photos! This extraordinary place makes you feel like you stepped into an Italian village. A little "Cinque Terre" welsh version.
Aberystwyth
This typically welsh coastal town is perfect for a short holiday by the beach!
Anglesey
Located in the North West, Anglesey is an island easily accessible via a bridge.
Llandudno
Llandudno is a coastal town located in the North of Wales. Its beautiful beaches are very popular in summer!
Lake Vyrnwy
Located on the edge of Snowdonia National Park, Lake Vyrnwy is one of the most beautiful reservoirs in the UK! It's the perfect destination for horse-riding, kayaking and cycling.
Elan Valley
Elan Valley is one of the most underrated places in Wales. Home to a chain of reservoirs, it offers beautiful views over the lakes and the welsh country.
Top 10 Things to do In Wales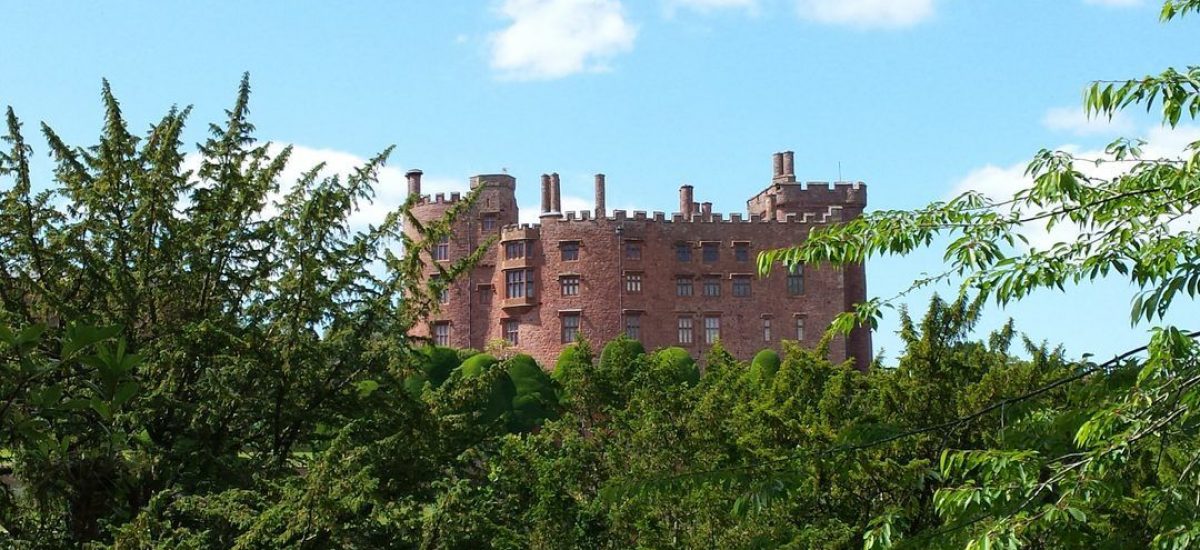 1. Go on a road trip between the National Parks
There are 3 National Parks in Wales: Snowdonia, Brecon Beacons and Pembrokeshire Coastal. They all offer very different activities and are located about a couple of hours from each other. If you love outdoor activities, a road trip in Wales including the 3 parks will be perfect! You will get to see beautiful views and drive epic routes such as the "Top Gear road".
2. Hiking Pen-y-Fan
Pen-Y-Fan is the highest mountain in the Brecon Beacons. There are several routes that will take you up to the top but I particularly recommend the horseshoe ridge walk. Although a bit challenging, it will give you a chance to enjoy some of the most beautiful views of the Beacons!
3. Hiking Mount Snowdon
Mount Snowdon is the highest peak in Wales and also the most popular hike! There are 7 routes that go up to the summit. They are all good options and will offer beautiful views of Snowdonia National Park.
4. Going on the fastest zip-line in the world!
Snowdonia National Park is home to zip world, the fastest zip-line in the world and the longest in Europe. Based in Penrhyn Quarry, Zip World Velocity 2 offers beautiful panoramic views on the peaks and Welsh coast! A must-do for any thrill seeker!
5. Discover the smallest city in the UK: Saint Davids
A city is not determined by its population but by the fact that it has a cathedral. St Davids, although very small in size and population, does have a cathedral which makes it the smallest city in the United-Kingdom!
It's also a beautiful place to see! You can visit the cathedral, the bishop's palace and some of the beautiful sandy beaches!
6. Go on the Pembrokeshire Coast Path
If you love walking and enjoying cliff views, the Pembrokeshire Coast Path is for you! This trail goes along the welsh coastline for over 186 miles, making it the longest coastal walk in the UK!
7. Discover Aberystwyth
Aberystwyth is the typical and traditional welsh coastal town. Particularly well known for its university and being a popular summer destination, it has loads to offer to its visitors! Firstly, you can walk around the town and enjoy the beautiful and colorful houses. Then you can head to the castle, hit the promenade and walk up Constitution Hill to get some amazing views on the coast!
8. Go to the Devil's Bridge
Located in the Cambrian mountains, 12 miles away from Aberystwyth, the devil's bridge has been the object of admiration and legends for centuries. When you get there, you will get to enjoy beautiful waterfalls but the singularity of the Devil's bridge is the bridge itself! It's not actually 1 bridge but 3! The 3 bridges were built at different times and still coexist to this day.
9. Visit Powys Castle
Powys Castle is a National Trust Property located in mid-wales. More than just a building, Powys Castle offers beautiful italian-style gardens and a deer park, making it one of the most popular things to do in Welshpool.
10. Cycle around Lake Vyrnwy
Lake Vyrnwy, although man-made, is one of the most beautiful places in Wales! And the best way to enjoy it is to go cycling. You can hire a bike on-site or bring yours. You will find a car-park at the entrance, by the cafe. From there, you can either go for a walk to the waterfalls or start cycling around the lake. The full loop is 12 miles.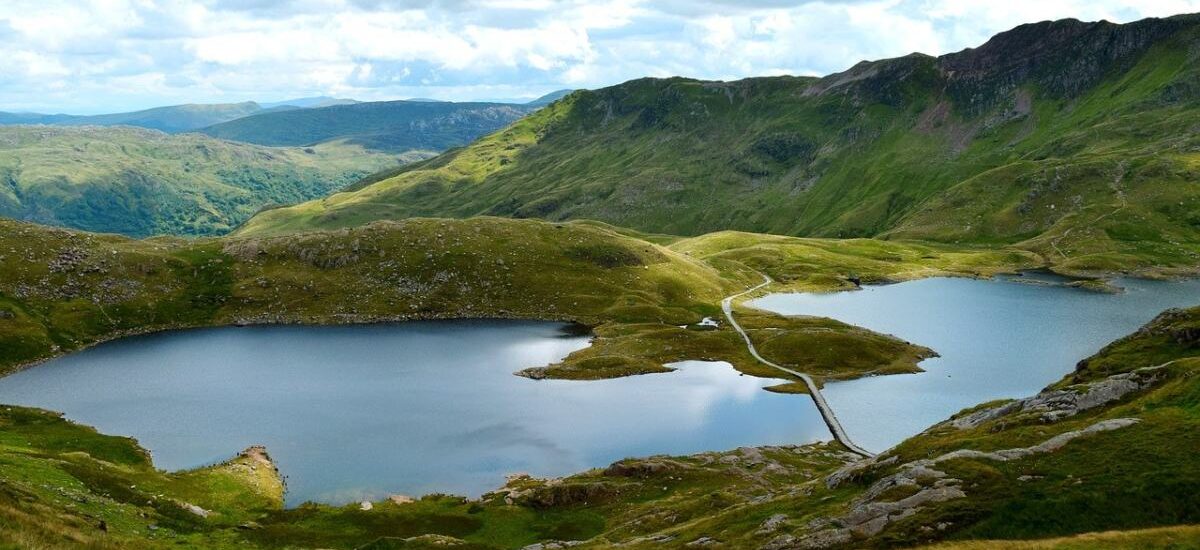 If there is one thing you must try during your trip to Wales, it's a Welsh rarebit!
Nothing to do with a rabbit, it's just the best cheese on toast you will ever get to try! It's so much more than just cheese. The way the welsh do it is unique and so good.
Wales is also well known for lamb. I particularly recommend going to a restaurant or pub and order welsh lamb, you won't be disappointed.
Finally, you can try some delicious Welsh Cake with a coffee. This sweet flatbread with raisins has been the national biscuit for centuries.
Money Saving Tips For Wales
Wales is part of the United-Kingdom, which is not known as being a cheap country. That being said, there are a few ways to save money in Wales.
If you are only planning on visiting Cardiff, you can take buses such as National Express or Megabus. They are very cheap compared to trains but don't go everywhere.
If you want to go on an outdoor adventure, I'd highly recommend renting a car. Renting a car will give you access to everything in Wales. This means you won't have to book tours (unless you want a guide) which will save you a lot of money.
Also, Wales is a paradise for campers! If you have a car, you will be able to go camping and save a lot of money on accommodation.
There are two things to remember about Wales:
Outdoor activities are must-dos in Wales
It's not known for its good weather.
With this in mind, make sure you are packing comfortable clothes and shoes but most of all, be prepared for rain and cold.
Even if you are going in summer, I'd recommend taking good jumpers and trousers.
The weather can be very nice in Wales but it gets chilly very quickly too.
You can read Claire's full UK packing list here.
Wales is a fairly rural place which means that you won't really find any of the big hotel chains there. However, if you love authentic and traditional accommodation, this will be your paradise.
Here are some of the most common accommodation types in Wales:
B & Bs: Bed and breakfasts are everywhere in Wales. You can find them online or simply along the way. It's a very good way to experience the cultural aspect of Wales as you will get traditional food and lovely hosts. You will also find a lot of amazing Airbnbs! If you want to stay in an old barn, for example, you can!
Pubs: most pubs in Wales offer accommodation. Generally, they have a few rooms upstairs. It usually costs about £90 per night, breakfast included. This is quite a good way to get both authenticity and food for a decent price.
Camping: last but not least! Camping is one of the best ways to experience Wales. You can admire the beautiful sky and stars. There are many campsites, especially in the National Parks.
Here are a few recommended places to help with your where to stay in Wales search 
Accommodation in Cardiff 
Best Farm Houses to stay in Wales
Best Guest Houses to stay in Wales
Best Camping in Wales
Ceridwen Glamping, double decker bus and Yurts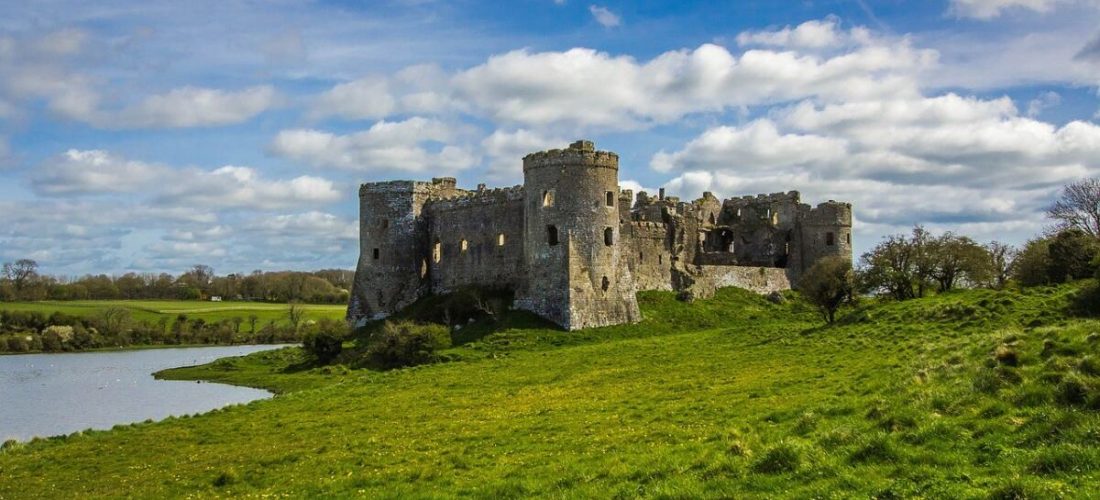 The best ways to travel in Wales are by train or car.
As unexpected as it might be, trains go absolutely everywhere in Wales, even Snowdonia!
It's very easy to jump on a train and head where you want to go. Trains are easy to understand and you have plenty of them.
I'd recommend downloading the app "Trainline". It's very easy to use. You can just say where you want to go and it will sort your journey out. You can also buy your ticket directly on the app.
Of course, you can always go to the station. The staff will be more than happy to help you.
If you can rent a car, that will be ideal. As much as public transport will get you to most places, it's nowhere as practical as driving.
I always recommend taking public transport as much as you can, but I truly believe that if you want to make the best of your time in Wales, you will be better off with a car.
A car will take you everywhere in any of the national parks but also to remote places. Going on a road trip to Wales is a beautiful thing to do. The landscapes are stunning and you can enjoy more of them with a car.
Wales is a very safe country. As a general thing, there is nothing specific to worry about.
Of course, no place is entirely safe and anything can happen anywhere, however, if there is one place I've always felt safe, it's Wales.
Just take the normal precautions you would always take if you are going out at night, keep an eye open if you are on a train, etc…
The Best Time To Visit Wales
As previously mentioned, Wales is not known for its good weather. The best time to visit is between May and September.
It won't be as hot as the rest of Europe at this time but you have the best chances of having nice weather.
Books and Movies About Wales
If you want to get a bit prepared, I'd highly recommend watching the Dark Materials BBC series. It was almost entirely filmed in Wales! Mainly in the Cardiff studios but also partially in the Brecon Beacons and Snowdonia. It can be a great start to trigger your wanderlust for Wales.
In terms of books, Running for the Hills by Horatio Clare is a beautiful memoir about his life in rural Wales (Brecon Beacons).
Finally, let's mention the most famous Welsh Author of all time: Roald Dahl! Yes, the author of the best-selling books Matilda and Charlie and the Chocolate Factory, was from Cardiff. So if you want to get in the mood before your trip to Wales, these can be great reads.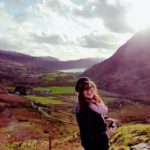 My name is Pauline. I am from France and have been living in the UK since 2016.
My blog, BeeLoved City, focuses on culture and travel. It helps travellers to learn more about the cultural aspect of the place they are visiting.
You can also find me on Instagram, just here! 
What to Read in The United Kingdom
Ultimate United Kingdom Travelist is a great companion on your trip to the UK. You can get it before your trip to help you plan out all of the best places to go. It's a go to bucket list of the not to miss places to visit in the UK.
It's full of beautiful photography and it goes much further than just the typical tourist traps and includes everything from coastal walks, music festivals, and hidden away pubs you must visit. 
If you are interested in learning more about the upper echelons of the British aristocracy then this book abut the life of Anne Glenconner is a great read.
She has long been at the center of the royal circle as a life long friend of the Queen and her sister. Her father was the Earl of Leicester and controlled one of the largest estates  in England. 
Sadly Anne turned out to be "the greatest disappointment" to her father and she was unable to inherit his great estate and instead make her own way in the world while surviving the vipers of court life! And interesting read to see how the 'other half' live.
The UK that you will see today is a product of the post WWII industrial revolution.
Nineteenth-century Britain experienced an unprecedented series of changes in the wake of the war. Cities grew fast and revolutions in transports, communication, science, and the way people lived happened in quick succession. 
Added to these changes was a growing skepticism of religion, a questioning of power resulting in political and social unrest.
In spite if these turbulent times Britain remained strong on a global level which saw it quickly rise as a global leader… this was of course before Brexit!
If you are looking for a light read to accompany yo on your UK vacation then Bridget Jones's Diary is the perfect literary companion. Even if you have watched the movie, the book is soooo much better.
Us brits are legit obsessed with manners to a fault. Seriously we love nothing more that throwing as many please and thank you's in to a sentence as we can make fit. And don't even get me started with our obsession with apologizing for EVERYTHING! 
But our obsession doesn't just stop there, there is so much more to British etiquette most of which will confuse the hell out of visitors from foreign lands. 
In this book you will get an illuminating insight in to all of the social rules we are governed by, from never putting your elbows on the table to holding open doors. But this book goes deeper and shines a light on where this crazy obsession with good manners comes from. Its a interesting and quirky must read.
Looking for a novel to sink your teeth into on those long cross country train journeys in the UK. White Teeth is it.
Set against London' s racial and cultural tapestry, venturing across the former empire and into the past as it barrels toward the future, White Teeth revels in the ecstatic hodgepodge of modern life, flirting with disaster, confounding expectations, and embracing the comedy of daily existence.
Check out My travel books