Looking for ways to travel longer for less money using Worldacker for travel? I traveled in Guatemala for 8 months and my total accommodation bill came to less than $100. The $100 was for nights in a hostel in between Workways. My total is on average $10 a day. In one month, I spent only $315 on "living expenses". As someone without a fat saving account and a limited monthly income using Worldpacker was a lifesaver!
So how does Worldpacker actually work?
First things first, you need to sign up and pay a small fee. Don't worry about the fee, it is 100% worth it and you can use my code CLAIRESITCHYFEET for a discount.

Next, you need to complete the profile as best you can. Make sure you add some nice images and don't forget to spell check! Some Worldpacker jobs can be very competitive so make sure your profile is showing you in the best light.

Once you are all set up you can begin searching.

I normally search by country I'm going to and then look over all of the available Worldpacker places there. If you are looking for a particular type of job then you can narrow down your search.

Make a quick list of things that are important to you. For example, if you need good wifi and prefer your own room, you will need to check this. In my first Worldpacker job there was no wifi in our accommodation and there was 3 of us sharing a very small room. Don't just go on what the profile says either, email and ask questions about the accommodation and things on your list.

When you find opportunities you like the look of you can save them in a list. I normally do through quickly and save all the ones I like the look of, then I go back later and look through each one in more detail.

Once you have narrowed down your list, start emailing the hosts. Remember to ask questions about the work, accommodation and anything else not clear from the profile.
Worldpacker jobs vary drastically! I have stayed in some pretty awful places with easy work and lovely people. I have also stayed in some nice places with not so nice people and really challenging work.
Some of my Worldpacker highlights:
I spent a week in a Guatemalan Cooking School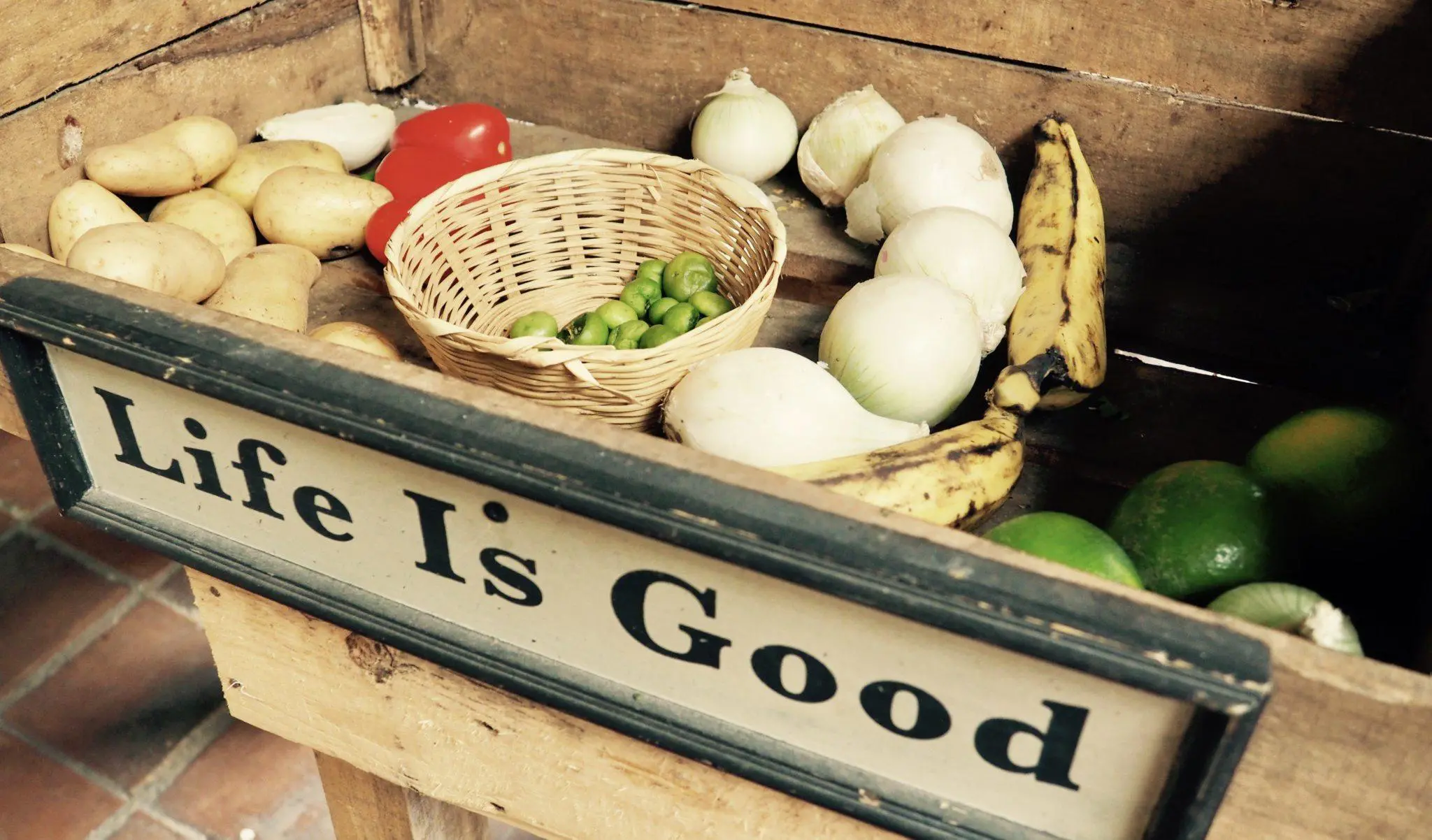 Working for an adventure tour company Ox Expeditions in Guatemala. I was supposed to stay for 2 weeks…I ended up there for 2 months! And I got to climb the three main volcanos there for FREE as part of my job.
What is generally included with a Worldpacker job:
Accommodation – This is the main pull for me because you will normally be accommodated in a house you also get access to a kitchen. Once I even had access to a washing machine! That saved me about $10 a week on laundry!

Food – sometimes you may get lucky and get food. I personally always look out for these ones!

WiFi – This is a dealbreaker for me! I need to have access to wifi so I can work my normal job alongside my volunteering. At one place I was staying the wifi was broken and it cost me over $50 that week in coffee/ drinks at a local coffee shop, that's a lot out of my budget!
What Worldpacker hosts normally expect from you:
The normal working day is 4-5 hours a day. Make sure you double-check if it's 5-7 days a week…some expect 7! That said if there are 4 volunteers and only one person needs to be there then you are generally left to work it out between yourself. The hosts don't mind so long as the work is done. For example, if I wanted to take a few days off I would offer to cover extra shifts so my fellow volunteers could take time off too.
Did You Get Your Travel Insurance Yet?
If you are planning a trip right now then you NEED to think seriously about insurance. If 2020 taught us anything, it's that you need to be prepared for anything! Travel insurance has always been high on the list of things to get before you travel but now more than ever it should be at the top of your list! I'm pretty sure we have all had travel plans messed up because of COVID and not all insurers covered this. So you need to find an insurer that covers travel disruption due to COVID-19, World Nomads and Safety Wing are the ones to go for. World Nomads is great for incidents that happen prior to your trip, so if you get sick or are unable to travel due to travel restrictions some of their policies will cover that as cancellation cover. Safety Wing goes the extra mile and covers quarantine outside your home for up to 10 days, they also have a really handy map on their website showing requirements and restrictions for each country. If you are doing shorter trips or a longer backpacking trip then WorldNomads is the best option. If you are a digital nomad or planning travel for at least 6 months then go for SafetyWing.
Why Worldpacker is amazing:
Save food and accommodation money to spend on other things, like scuba diving and salsa lessons

Sometimes you earn extra money through tips

The work is often really interesting

Great way to build your CV – especially for those travelers on a gap year but my first few Teaching English as a Foreign Language jobs were volunteer positions I got through Worldpacker
I've also met some of the most incredible friends through volunteering together who I've ended up traveling to other places. For me, this is probably the biggest highlight.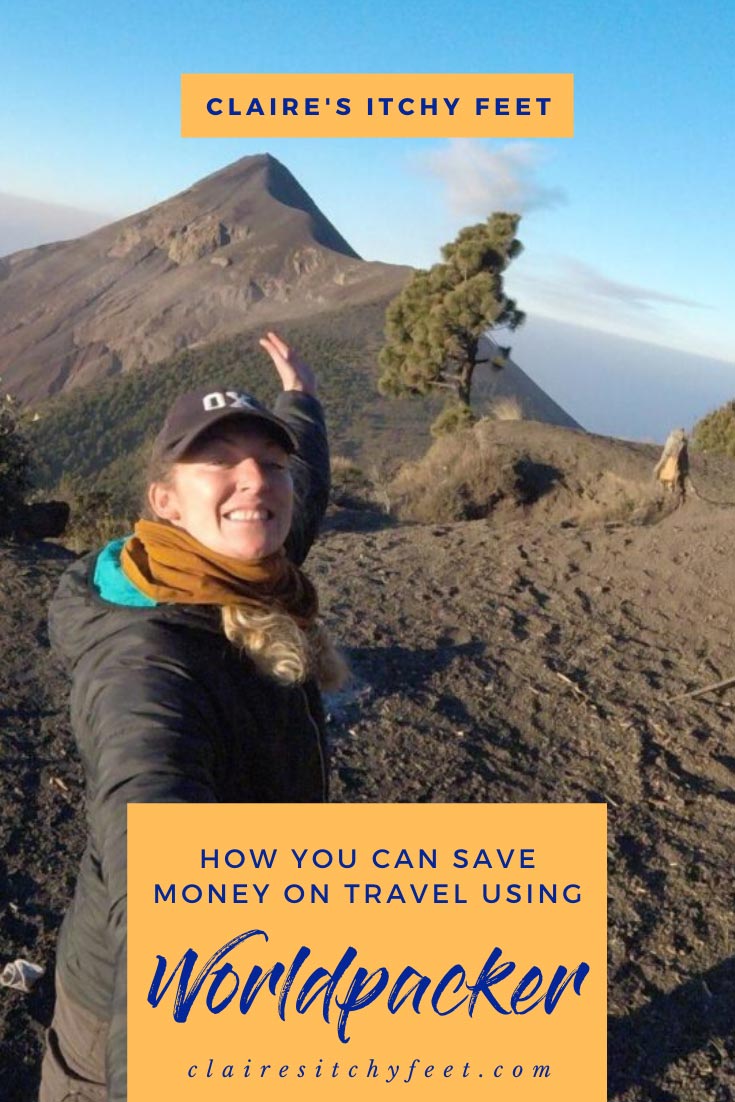 Why Worldpacker is not a good idea
If you don't like slumming it a bit – OK so if your idea of traveling is 5* hotels and fancy meals each night, this is not for you. As I said before I have stayed in some pretty nasty places and some amazing ones. You never really know until you get there!

You don't want to commit to working 4-5 hours a day during your trip

If you don't like people – most of the Worldpacker jobs have some kind of customer service focus unless you are building or gardening, so if you aren't really a people person this probably isn't for you.
If you are ready to try out Worldpacker for yourself you can sign up here and use my discount code CLAIRESITCHYFEET for a discount on your membership.
This post was proofread by Grammarly