I know you are probably feeling overwhelmed by all the Black Friday deals dropping all over. But I decided to put together this post of the best Black Friday travel deals that I could find on the net! My team and I have spent the last few weeks trawling the net and reading countless emails from all our affiliate partners to save you the hassle. Rest assured this blog post is full of the very best Black Friday Travel deals I could find.
If you specifically want luggage, then check out the best black Friday luggage deals. And if you are a blogger (or want to be) then click to read my top black Friday deals for bloggers.
Happy shopping!
Please note that this blog post does include affiliate links and all prices are correct as of 17th November but are subject to change.
Best Black Friday Travel Deals 2023 – Technology
Wireless Charging Station
The wireless charging station is perfect for the tech-loving traveler. It will allow you to charge up all your gadgets at once and save you precious space in your backpack as you won't need to carry multiple chargers with you.
You'll get the convenience of charging your phone, smartwatch, and AirPods at the same time. There's also an alarm clock that will show you the time and a table lamp that gives you light.
This is perfect to bring for travels instead of bringing 3 different chargers.
Buy now on Amazon.com and get 40% off
Beats Studio Buds – True Wireless Noise Cancelling Earbuds
Noise-canceling headphones are an absolute must making this one of the hottest black Friday deals. Whether you are on the bus, train, or plane or even in a noisy hostel or hotel these headphones will guarantee you some relief from the background noise.
Beats are the go-to brand if you want the best acoustics. Beats Studio Buds can control your sound with two distinct listening modes: Active Noise Cancelling (ANC) and Transparency mode. You also get peace of mind with them as they come with a water resistance certification, handy in case of accidents.
This bud is compatible with Apple and Android devices and they come in 5 different colors for you to choose from. Oh, and you can also get up to 8 hours of listening time… perfect for those long flights!
You can get Beats here and save 27%
This is a deal you can't miss, during Black Friday you can get 20% off of JBL Tune Buds.
This bud is designed with JBL pure bass sound, active noise canceling with smart ambient, and 4-Mic technology for crisp, clear calls
Click to get this 20% off deal on Amazon now.
The GoPro HERO10 Black is a game-changer for capturing your most thrilling moments. I can confidently say it's the ultimate companion for anyone who loves the outdoors. The HERO10 Black has an impressive 5.3K video resolution, delivering crystal-clear footage.
Get the DJI Mini 4 Pro Fly More Combo's exclusive Black Friday deal, starting at just $69/mo and available at an exclusive Black Friday deal with up to 30% off.
This incredible offer provides enthusiasts with the opportunity to own a top-tier drone that combines portability and powerful features.
I was so resistant to ditching the paper books and getting a kindle. Now I don't know how I ever lived without one!
When you are traveling you can't always guarantee to find books in your language, plus who has room for a library of books in your backpack?
With a kindle, you can take your library everywhere you go and download new books constantly. Plus if you get a kindle membership you can enjoy tons of free books that you can borrow each month.
You can adjust the warmth of your screen, and enjoy the waterproof features so you can read your favorite book in the pool or in the bath. This Kindle is so good you almost feel like you are reading it on paper thanks to the e-ink technology for fast page turns.
Right now you can get a Kindle on Amazon for $135 saving 10%
There are also offers on cheaper e-readers that you can find here.
I LOVE my MacAir. The M1 chip makes such a difference when editing videos and photos. As it's so lightweight it's the perfect travel laptop. And it's on offer on Amazon right now as part of their Black Friday sales.
The 2020 Apple Macbook Air is suitable for business use, video editing, image editing, and much more. With its improved battery life, you can go longer than ever with up to 18 hours of battery life. This is perfectly suitable for digital nomads who love to travel and rely on a laptop's battery life. With 3 variants of colors, grab yours now before the deal's over!
Click here to get the MacAir this Black Friday for $1,157
OK so I know you might wonder why the hell I've added this security camera to my black Friday travel deals blog post… Well since traveling with a baby and a dog this has been one of my best investments and it's on an amazing offer right now!
Whether I'm at home, in a hotel, or in an apartment this security camera comes with me. We use it at night for the baby, and during the day to keep an eye on the dog.
It has a 360°Coverage with 2K Resolution and automatically tracks the motion if detect motion (so it can track our dog when we are gone to make sure she is ok during the days we need to leave her in a hotel room).
It also receives instant alerts on your phone if human, motion, or abnormal sound is detected in your house.
If you are a travel mom like me and want something top-of-the-line to watch over your baby while you are sleeping, then the Nanit Pro is the way to go. It has a great Black Friday offer right now with 18% off.
So why get a Nanit Pro? Well, it has a cutting-edge camera with computer vision technology, perfect for new parents to monitor their baby. Plus Nanit is the only smart monitor with a Split Screen feature that allows users to view two cameras on one screen, it delivers a 130° view of almost any sleep or plays space–from bassinets, cribs, and toddler beds to playrooms.
What's amazing is that this baby monitor will also track your baby's sleep and analyzes them to send expert tips to improve sleep quality! It's the iPhone of baby monitors basically…
Priced at $270, you can also save $60
Black Friday Hotel Deals
Hostel World
Save up to 75% on the world's best hotels! Hunt the best hotel discounts for you and your friends and family starting from 13 November until 4 December for travel dates between November 14 2024 and April 30, 2024.
Click here to find the best Black Friday deals on Hostelworld
Booking.com
Booking.com is always my personal go-to for booking accommodation when traveling.
If you are planning a trip between 17th November and 31st December then now is the time to book as they have a huge Black Friday travel sale going on. You can get 30% off accommodation and up to 25% off car rental.
Book your Black Friday Deals between 16 November 2023 and 29 November 2023 on Booking.com, for stays until 31 December 2024.
Expedia
If you're a member of Expedia, you can get 30% off or more with Member Prices. You can save 30% or more on select hotels when you book by Nov 29 and travel by the end of 2024.
Travel Memberships Black Friday deals
Avoid sketchy internet connections while traveling that might breach your information and get access to any websites you want with Nord VPN! I'm also a big fan of using my VPN to search for flights and hotels.
This Black Friday Nord is giving you up to 69% off NordVPN + you can get 3 Extra months from $2.99 /month. This deal will expire on 28th November.
Click here to get the Nord Black Friday deal.
Black Friday Travel Products
Get ready for a style upgrade this Black Friday with Blenders Eyewear! From November 21st to November 27th, enjoy a whopping 50% off sitewide—no code needed.
This Black Friday, Girlfriend Collective is bringing you an incredible deal with 30% off sitewide and up to 60% off select styles. From leggings to sports bras, take advantage of this exclusive offer to upgrade your wardrobe with ethically made, high-quality athletic wear.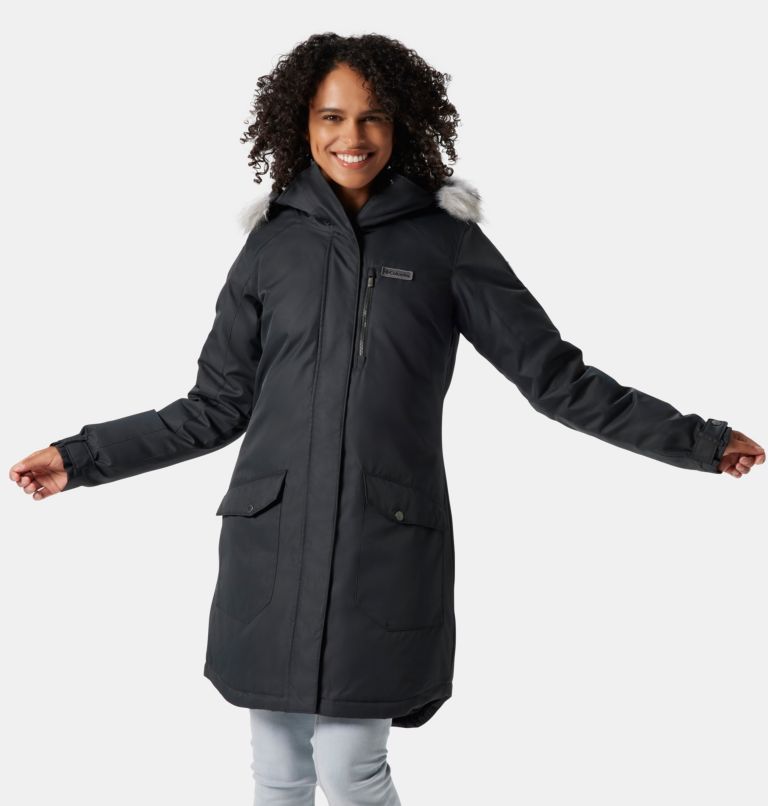 Enjoy a generous 25% off everything, with additional doorbusters offering up to 60% off.
You can also have 40% off select footwear. Columbia Sportswear also offers free shipping on all orders.
Get 40% off on your favorite shoes when you use code CMS40 at Lugz.com. This awesome deal is available for a limited time, so grab it fast before it ends on December 4th.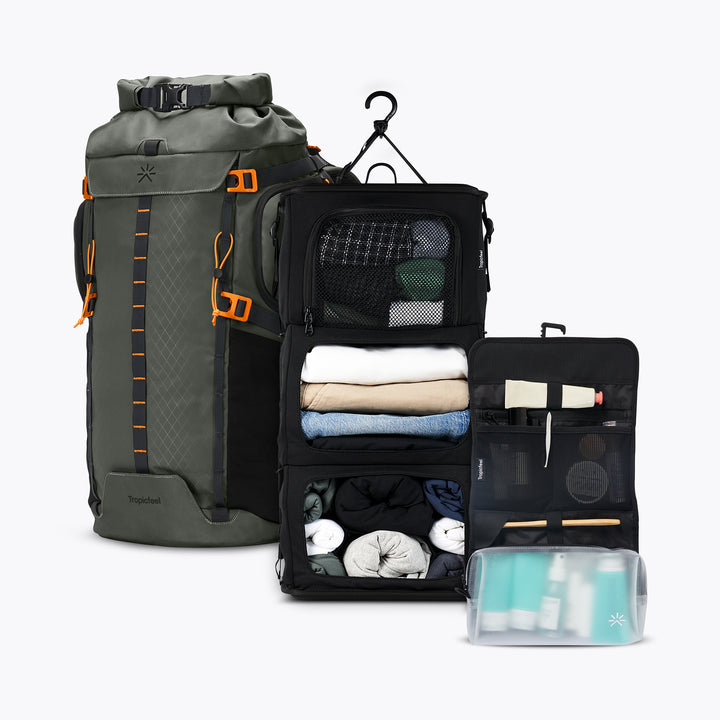 Take advantage of the Tropic Feel Black Friday Sale, offering up to 50% off! This is your chance to get amazing discounts on travel gear, shoes, and accessories
Luggage Cup Holder
Are you a coffee or tea lover that needs to have your drink everywhere you travel?
Then you definitely need to have this portable cup holder! Suitable for travelers, this luggage cup holder is made of high-quality polyester fabric, which is strong and wear-resistant, and durable, even if you put it outside your luggage, you don't have to worry about wear and tear.
You can get this cup holder right now on Amazon with 6% off and 10% coupon
Fumbling around for your documents while trying to get through the airport can be a hassle.
This travel wallet might not be the prettiest, but it will hold everything you need when you need it! It has multiple pockets and fits boarding cards, credit cards, tickets, money, documents, etc. It even has a detachable hand strap design, making it easy to carry.
Not a fan of black? it comes in 4 different color variants.
Grab the wallet here and apply a 10% coupon
I actually got one of these myself to keep my baby entertained on the plane without me having to hold the phone.
This genius little phone holder helps to free up your hands and enjoy travel. You can mount it to various seatbacks or tray tables during a flight in order to watch a movie. With multi-directional and 360-degree rotation, this phone stand can combine different positions, which allows you to position your device at any angle you want.
Grab this offer now on Amazon with 28% off
Getting a digital luggage scale has reduced so much stress in our lives. Before traveling with a family I used to run the risk of going over my luggage allowance and knew they I could always open up my case and move things around if I needed to.
Well not anymore. These days I'm all about getting through the airport with my husband, baby, and dog all in one piece without anyone crying or barking. So we always weigh our luggage before we get there now so we know check-in will be a breeze!
This digital luggage scale is compact, so perfect to keep in your suitcase, with a capacity of 110 lbs/50 kg, 0.1 lb/50 g precision, lb/kg/oz switchable. It also has high accuracy and helps you avoid overweight fees. The tare function will allow you to read the net weight of your luggage easily and accurately.
Get this on Amazon now with 10% coupon
If there is one thing I can never travel without, it's my water bottle! I especially love this water bottle from Grosche as it has a handy little filter for tea infusions. It works to keep your water hot or cold.
There is 35% off site-wide until December 5th. Coupons will be automatically added at checkout and cannot be combined with other coupons or used on sale items.
I really love Knockarounsd sunglasses. They are fun and come in so many different styles. They are also very affordable.
Right now they have a crazy Black Friday sale on giving you up to 30% off from November 23th. Plus Bonus Daily Deals (with shades up to 50 % off)! This deal is only eligible for a limited amount of time. Hurry before the sale ends on November 28th at 11:59 pm PST!
Click here to check out the Knockaround Black Friday deals.
Phoozy Phone Cases
This is one of those things you don't think you need until you find yourself in extreme temperatures and can't get your phone to work haha. They use spacesuit technology to protect your phone from extreme cold and extreme heat.
Phoozy covers also make the perfect gift for the adventure junkies in your life.
You can get 20% off sitewide with the code HOLIDAY20. Order before 12th December to ensure the delivery will arrive before Christmas.
Click here to check out the Phoozy Black Friday deals.
I don;t know about you, but my passport is one of my most prized possessions, and having a passport cover not only keeps it protected, but it also makes it way more fun!
This simple and minimalist passport cover from Borgasets comes in various colors made from luxury genuine leather!
It's slim, lightweight, and RFID-blocking. Perfectly fits your credit cards, cash, air tickets, and passport.
Get yours now at $23 and apply 10% coupon
This money belt not only keeps your things safe while traveling, but it also keeps all of your things together in an easy-to-access place. It comes with 3 perfect-fit individual pockets, and the slim design ensures the belts are discreet and invisible to others when worn under clothes.
A solution to keep your cash, cell phone, keys, and other valuables safe and avoid pick-pocketing. It's made from 210D rip-stop water-resistant nylon, and the fanny pack and elastic straps are sturdy and not easy to tear. Grab yours now at $20 and save 20%
I grabbed this black Friday travel deal myself. For the past year, I've been saying to myself on a regular basis how I need to get a small umbrella to keep on me to block the sun. Mostly for my baby, but also for me. I love this one as it's super small and comes in its own little travel case and even has UV protection..
The inside layer is made from black glue fabric, which reflects most UV rays. The black coating underside of the canopy absorbs any remaining UV rays, giving an overall UPF rating of 50+. Also, this umbrella is a perfect gift because it comes with a case.
Grab yours now at with 14% off and 15% coupon
Sometimes traveling could be so tiring, especially on a plane. This EverSnug travel blanket and pillow will help you rest during your flight or even on a daily basis!
This travel blanket is a lightweight and extra comfy all-season blanket that is the perfect travel companion. It's made from exclusive premium microfleece yarns, creating a velvety and fuzzy feeling that is soft to the touch. Not only does the travel blanket keep you warm when needed, but the Microplush carrying case can also act as the perfect place to rest your head!