When it comes to embarking on outdoor adventures, having a reliable and capable vehicle by your side can make all the difference. For campers seeking a trusty companion that combines versatility, durability, and off-road prowess, look no further than the Ford Ranger. This midsize pickup truck has earned its reputation as the camper's best friend, offering a range of features that enhance your camping experience and allow you to explore off-the-beaten-path with confidence.
Whether you're venturing into a remote wilderness or setting up camp at a picturesque campground, the Ford Ranger is ready to tackle the challenge and make your camping trip unforgettable.
Join us as we delve into the reasons why Ford Rangers, especially salvage Ford Rangers from A Better Bid, stands out as the ultimate camping companion for outdoor enthusiasts.
The Return of the Ford Ranger
The Ford Ranger did make its return to the North American market in 2019. After an eight-year hiatus, Ford reintroduced the Ranger to meet the growing demand for midsize trucks. The 2019 Ford Ranger came with several notable features and updates, including impressive towing and payload capabilities, as well as a new off-road-oriented variant of the Ranger called the Ranger FX4. The return of the Ford Ranger provided customers with a midsize truck option that combined versatility, capability, and modern features. It reestablished Ford's presence in the midsize pickup truck segment, offering an alternative to larger trucks for those who desired a more compact and efficient option.
Ford Ranger Is a Camper's Best Friend
The Ford Ranger can indeed be a camper's best friend due to its versatility, durability, and off- road capabilities. As a midsize pickup truck, the Ranger offers several features that make it well- suited for camping and outdoor adventures.
Size and Maneuverability
The Ranger's small size allows it to navigate through congested campgrounds, limited roads, and tight paths. It is more maneuverable due to its lower footprint, which also increases its agility in off-road conditions.
Towing and Payload Capacity
You can easily tow a trailer or camper with the Ranger's reasonable towing capacity. Additionally, it has a respectable weight capacity, allowing you to easily transport supplies, equipment, and camping gear.
Off-Road Capability
Depending on the vehicle's trim level, the Ranger offers a variety of off-road options. It can be equipped with features such as off-road tires, skid plates, electronic locking rear differentials, and off-road drive modes. These features enhance the Ranger's ability to handle challenging terrains commonly encountered while camping, such as dirt roads, muddy trails, or rocky paths.
Bed Space and Accessories
The Ranger's truck bed provides ample space for carrying camping essentials like tents, sleeping bags, coolers, and outdoor gear. You can also find various aftermarket accessories specifically designed for the Ranger, such as bed racks, tonneau covers, and bed tents to enhance storage and organization options.
Fuel Efficiency
The Ranger typically offers good fuel efficiency compared to larger trucks, which can be beneficial for longer camping trips where you might need to cover considerable distances. Efficient fuel consumption allows you to spend more time exploring without worrying about frequent fuel stops.
Comfort and Technology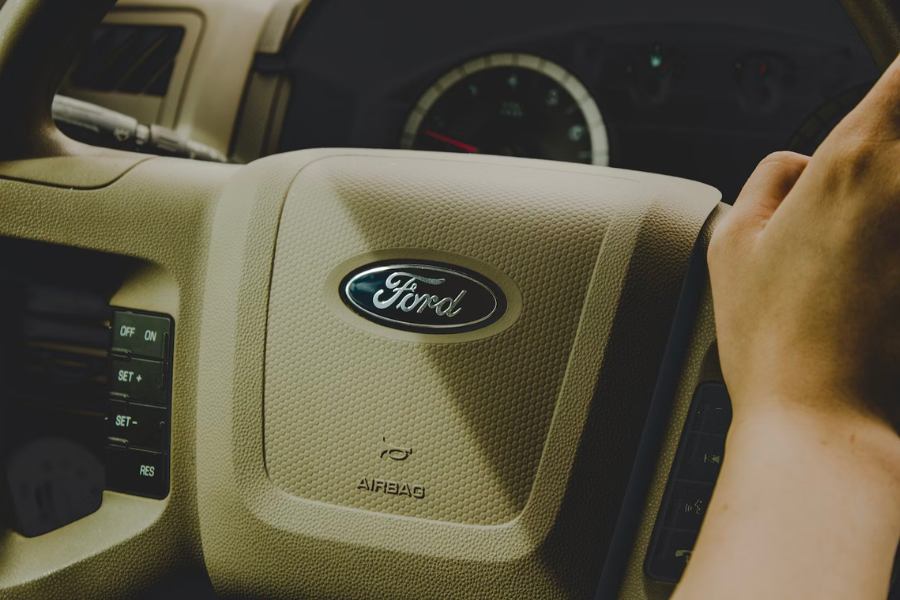 Many modern Ranger models come equipped with advanced comfort features and technology, making your camping trips more enjoyable. Features such as comfortable seating, climate control, infotainment systems, and smartphone connectivity can enhance your overall camping experience.
Durability and Reliability
Ford has a reputation for producing durable and reliable vehicles, and the Ranger is no exception. It is built to withstand rugged terrains and challenging environments, ensuring that it can handle the demands of camping and outdoor activities.
Final Thoughts
With its impressive combination of size, maneuverability, towing capacity, off-road capability, and durability, the Ford Ranger proves to be the ideal companion for campers seeking adventure in the great outdoors. From its spacious truck bed for storing camping gear to its advanced features and technology,
the Ranger offers the perfect blend of practicality and comfort. Whether you're exploring rugged terrains or enjoying the serenity of a campsite, the Ford Ranger will be there every step of the way, providing reliability and versatility for your camping excursions. So, gear up, hit the road, and let the Ford Ranger be your trusted partner as you create lasting memories and embrace the freedom of the open road. Make it even more fun by purchasing a salvage Ford Ranger from A Better Bid and rebuilding a Ranger for the road!