The Ultimate Foreign Exchange Guide
Changing money when you travel overseas is one of the most important parts of your trip. Not only will you need cash, but you also want to ensure your bank cards can be used in the event of an emergency.
If you haven't had to do any foreign exchange before, here are a few tips and things to remember to make it as easy as possible.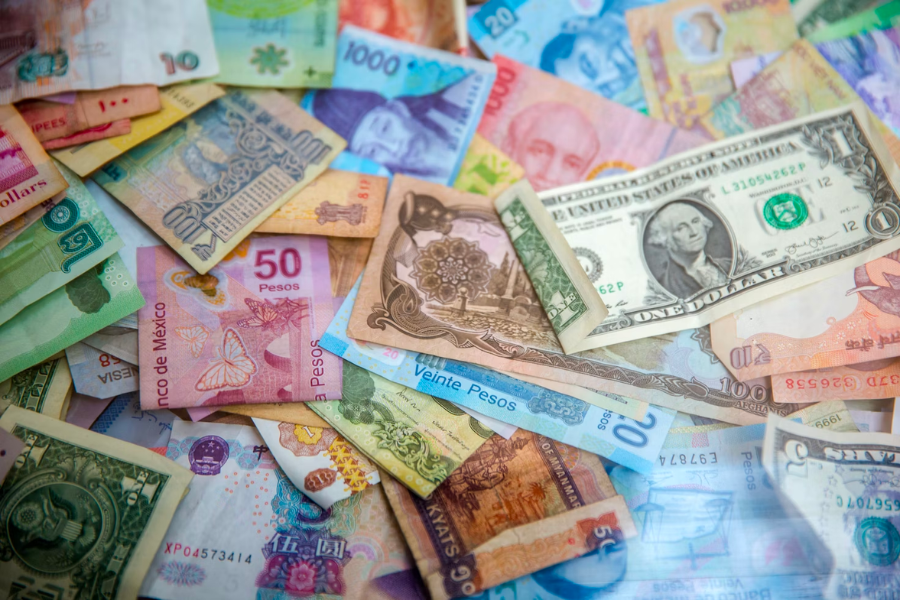 Understand the Rates
The first thing you need to do is understand the exchange rates. If you want to buy Euros, for example, and you are in the UK, you will see that 1 GPB will get you 1.234 Euros, or whatever the current rate is, plus fees.
That last part is important to remember as the rates won't be the same as the actual exchange rate, as exchange services add fees; this is partly how they make their money.
Conversion Fees
As mentioned, be aware of conversion fees, as they will change from exchange to exchange. The amount you can change will also change, but just be aware that you won't get the exact amount of money back, as you gave in to be exchanged.
When to Exchange
Most people agree that the best time to exchange is the middle ground between a good rate and before you get to the airport. The one mistake many people make is waiting too late and then having to exchange a the airport; there is one big problem with this.
Since you are at the airport and have little to no other options, airport exchanges often charge very high fees. While it isn't the end of the world, it is simply better to exchange at your bank beforehand.
Where to Exchange
There are three main places you can do exchanges before you travel, namely, the airport kiosks, your local bank, and a Bureau de Change.
Banks
One of the best places to exchange money is your local bank. Not only will it be much more accessible, but you are also more likely to get the best fees and rates. However, there is one downside that you might come across, and that is with regard to options.
While most banks will have Dollars, Pounds, Euros, etc., you may struggle to find more niche currencies such as Indian Rupees or Saudi Riyals.
Airport Kiosks
As mentioned, airport kiosks are super-convenient, but they are also more likely to be the place that charges the most fees. If you are in a pinch, you can use them; if not, rather avoid them and use your bank.
Bureau de Change
A Bureau de Change is simply an office dedicated to exchanging money. You will have a lot of currency options, and the rates can be decent, too; they are just harder to find compared to the other two establishments above.
How to Use Foreign Currency
When it comes to using foreign currency, you don't always need to use cash. Depending on the type of bank account and card you have, you may be able to use your debit and credit card overseas, with the exchanges being done automatically. Cards such as American Express are some of the most popular for this.
However, it is important to speak to your bank about the fees and limits you may have, as you don't want to spend more than you can afford.
Have Dollars/Pounds/Euros with You
Depending on where you are travelling to or from, it is usually a good idea to carry USD, GBP, or Euros with you. These are the three currencies that can be exchanged no matter where you are in the world and can help you if you are in a bind.
On top of that, always carry local currency with you, and leave some in your hotel or wherever you are staying. There could be a problem with your bank or card at any time, and you don't want to be stuck without any cash.
Avoid Scam Exchanges
One of the biggest mistakes you can make is exchanging your money at a scam exchange. All across the world, especially in South America, parts of Africa and parts of Asia, there are businesses set up purely to scam you out of your money.
These scams often rely on you not knowing the exchange rate and also not paying attention to what the scammer is doing. It is also easy for them if you can't speak the language, as you often can't do much but agree with them.
One of the most common scams is when you will exchange money for local currency; the scammer will hand you the local currency to count, you give it back to them, and they will then count it; by this stage, you have already been duped.
They will often a note or two of the local currency in their lap when counting, and you will have no idea as you have already counted the bills yourself; you end up with fewer bills, and they end up with you overpaying.
No matter how good the deal may seem, always choose a proper exchange business like the ones mentioned above, not a tony office you see on the side of the street.