Do you want to travel but you struggle to save for that big trip? As someone who has never been good at saving I have had to find simple ways to save my money to fund my travel desires. In this post, I share my expert Money saving tips on how to save money for travel. This guide is especially for all you travelers who suck at saving money.
I am no money saving expert, quite the contrary! Ask anyone who knows me and they will tell you me and saving money are far from friends. However, over the past few years, my money spending priorities have changed. Feeding my addiction to travel has far outweighed my shoe and handbag addictions, and gone is my need to go out partying every weekend. Instead, my weekend hangovers have been replaced with weekends spent searching Skyscanner for my next cheap flight to explore a new place.
So I wanted to share some of my top tips to change your spending habits to help you afford your travel ambitions!
1. Get a moneybox
Honestly, do it. Not one that you can dip into to dig out change for the bus. Get one that you have to smash to get into it! I save £2 coins only and it holds over £1000 when full. If you are planning an adventure next summer starts a year in advance and you have your spending money sorted! You can also get the tin ones in most £1 shops. You can also buy business envelopes and then save and seal those envelopes. The advantage of envelopes is that you can write on them, maybe your financial goal or the amount stored.
2. Don't party so hard
Being in my 30's this was pretty easy as I no longer feel the need to spend my weekends out clubbing. I'm no saint if it's a special occasion I'll always be there, but I limit my spending money and consider not drinking as that's an instant way of watching what I spend. Plus I'd rather be sipping cocktails by the pool somewhere hot than downing pints around the local…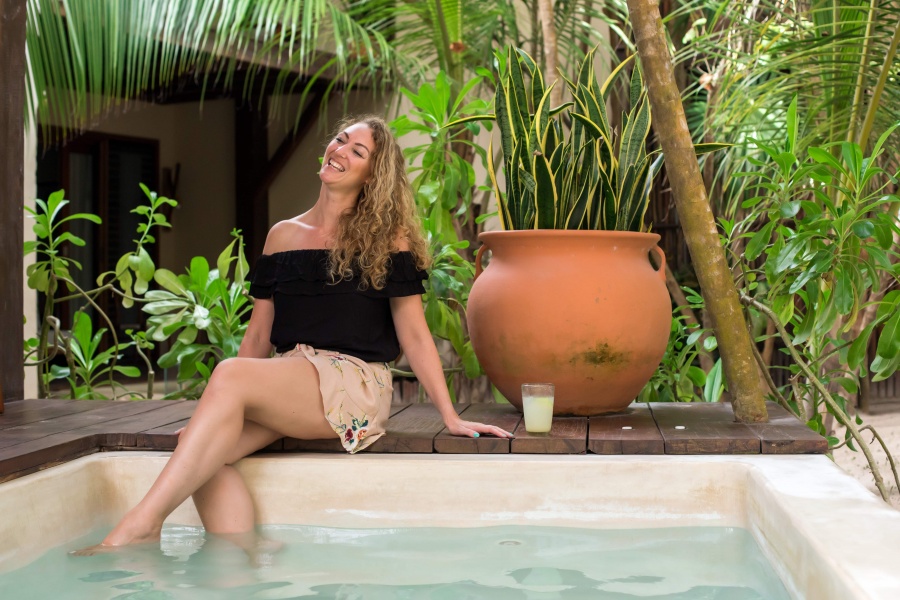 3. Cut down on monthly outgoings.
Use comparison websites to check if you could save money on household bills, ask yourself if you really need your expensive sky TV bundle or if you are really using your Netflix account. If the answer is no, then get rid of it. Doing this alone I saved over $50 a month…that's enough for a cheap flight to Europe from the UK.
4. Cut down on clothes.
I hardly spend any money on clothes anymore and when I do I find myself checking their practicality. What am I going to wear this for? Do I really need it? If I don't I put it back. It's a personal choice but right now I'd rather be saving for my adventures than being dressed head to toe in designer clothing. I'm also a big fan of Shein, which offers super nice clothing for a low price.
That said if I have a special occasion I need something for I will first search eBay and spend a bit more on a designer dress I know that I can sell on once I've worn it. In these days of Facebook and Instagram when no one wants their picture taken in the same outfit, I'd much rather get something a bit more expensive than I can easily sell after I've worn it. Or failing that just raid your friend's wardrobe!
5. Start cooking and bring your lunch to work
This is personally the one thing I find the most difficult to follow! Mostly because of my hectic lifestyle and addiction to caffeinated drinks to get me through life. But it's also a super easy way to save money.
Shopping daily for what you need will save you from throwing out unused food and preparing your lunch for work will stop you overspending on lunch. Buy yourself a hot drink travel mug and resist the urge to pay a daily visit to Starbucks or Costa. If you really can't help yourself then at least pick up a loyalty card so you can get some freebies.
6. Start collecting points!
In the UK it's not easy to get lots of Air Miles from credit cards but there are still ways. Sign yourself up for accounts with all the airlines who offer points schemes. I have a nectar card which you can use to pay for flights with Easy Jet, My Tesco Clubcard points automatically get converted into Virgin Miles, I have a BA miles account as I use them a lot for international flights and I also have accounts with Delta and Miles and More. It all adds up and you can use your points for discounted or free flights. I always keep an eye out for offers on extra points and flash sales. You can also check out WayAWay where you could save up to 5% for flights and 10% for hotels.
7. Give your money to someone else.
If you, like me, have the breaking strain of a soggy Kit Kat then this is a must. Set up a standing order to someone trustworthy (I send money each month to my Dad) for safe keeping. Give them strict instructions to only hand over the money under certain circumstances. This makes it that much more inaccessible and ensures that you must have a valid reason to dip into it.
8. My last piece of advice is to just book the flight!
Even if it means you will be a bit short that month there is no greater incentive than actually having something to look forward to. It gives you the strength to turn down the invitation to the cinema, put the shoes back on the shelf and eat that homemade salad for lunch.
Final Thoughts
The only other way to make a big saving on travel is travel hacking. I haven't included that in the post because I'm from the UK and it's not something available to us Brits (sad face). But if you are from the US take a read of this guide to save money for travel by using your credit cards.
I hope some of these hints and tips can help inspire you to start saving for your travels and do make sure you check out my other posts in this series on Booking your flights, Accommodation and Planning your trip.
I'd love to know what you think, and any other top tips you have. Please leave me a comment below!
Now if you are a bit of a pro already, or maybe I've whet your appetite for saving? If so here are 101 ways to save to take it to the next level!
I never travel anywhere without Travel Insurance. If you are looking for insurance be sure to check World Nomads first.
This post was proofread by Grammarly