Clothing Essentials for Travelling
When it comes to traveling, knowing what clothes to pack for where you are going or what you will be doing can be one of the trickiest tasks. The weather can change, your activities can change, and you don't want to be stuck without something to wear.
However, there are several essentials that you should always pack that will not only ensure you always have something to wear but you will also have all the clothes you need no matter the occasion.
Basic T-shirts
One of the first things you should pack is a couple of basic t-shirts in white, black, grey, or a combination of all three. A t-shirt is one of the most versatile things you can have in your wardrobe, as they can be worn with anything, to any event. A t-shirt can also be worn under a blazer for a semi-formal look, or you can use a t-shirt as a layer for when it gets a bit colder outside.
Shoes
When it comes to shoes, at the very least, you should have a pair of sneakers or trainers, a pair of hiking boots, and a pair of sandals. Converse shoes are also a good option as they are super-comfortable, and the sandals can be whatever you like the most.
When it comes to hiking boots, pick something that has great ankle and arch support, as the last thing you want to do is twist an ankle while hiking.
Jumper/Jacket
This goes without saying, but you should always have a jersey and a waterproof and warm jacket packed too. No matter where you are going, the weather can change on a dime and can go from very hot to very cold in an hour or two.
When it comes to jackets, look for something that can be folded down small so it can fit in a backpack or bag for when you are on the move.
A Button-Down Shirt
For men, a standard button-down shirt is also a must, as it is a simple item that can help you dress up for a fancy dinner, a date, or a business event. You can't just wear t-shirts everywhere, and a button-down can pair with any pants for a semi-formal look.
A Dress
For the ladies, a Summer dress or something similar is sufficient for a more formal look. You don't need to dress like you are going to the Oscars, but a simple dress is more than enough to get a date-night look.
Multiple Pants
When it comes to pants, you will want multiple options. If you are going somewhere for a couple of nights and won't be going on hikes or anything, a pair of jeans, tights, or chinos will be sufficient.
If you do plan on going on a few outdoor adventures, opt for a pair of hiking pants that can unzip at the knee and turn into shorts.
Shorts
Shorts are another essential that you should always have in your bag. They are perfect for walks, days out in the city, and they can be used as swimming gear in a pinch. Try to find a pair that is quick-drying, as that will allow you to give them a wash if need be.
Swimming Gear
If you are going somewhere that has a beach or great weather, you shouldn't leave your house without packing your swimwear. However, if you are planning on spending extended time in the water, either swimming or doing water sports, you should get a rash vest.
A rash vest or swimming shirt will protect your skin if you have been burned, and it will always stop any chaffing you might experience if you are bodyboarding or surfing a lot.
Hat & Sunglasses
A hat is arguably one of the most important items you should pack if you are travelling somewhere with a lot of sun. It will protect your face and neck from burning, and if it is a breathable hat, it will allow your head to cool down and therefore keep your body cool.
Glasses aren't a necessity, but a serious glare can ruin a day very quickly. It is also important to note that you can get just as much glare on a snow-covered mountain as you can in the desert; glasses can keep your eyes protected.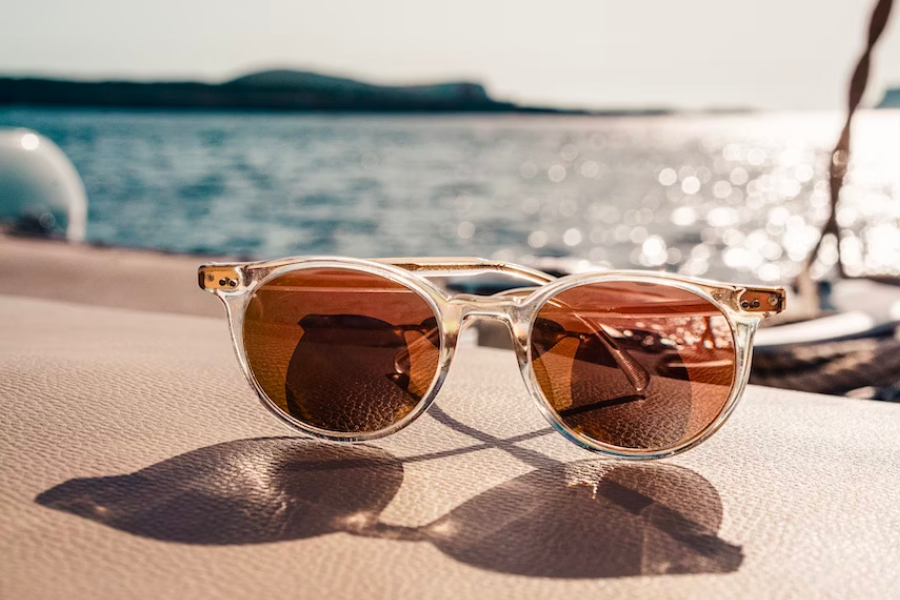 Thermal Underclothes
This only applies if you are travelling somewhere cold, but thermal underclothes can be lifesavers. Even something as simple as a thermal vest can drastically increase your core temperature and keep you warm on the coldest nights.
A Backpack or Bag
Finally, as the last accessory, you should invest in a high-quality backpack or carrier bag. If you are on going on hikes, walks, or exploring the city, you need a solid backpack that can carry everything you need for the day.
While interior compartments and space are important, look for bags that offer solid support and aren't too hard to carry. You want a backpack that sits comfortably on your back and doesn't put too much pressure on your shoulders or neck, even when it is full.