Do you know what my favorite city on this planet is? It's Kyoto and by a wide margin. Apart from the amazing food and the ancient culture, it's the Kyoto shrines and temples that draw me to the city like a moth to the light.
Sometimes it feels like a lifetime was not enough to visit them all because you will find one seemingly around every corner.
Truth be told, I am not a very religious guy. So for me, exploring the Kyoto shrines and temples is not a pilgrimage but more about experiencing the utter beauty of the buildings itself and outstand gardens surrounding them. And stunning they are!
I willingly admit that first-timers will probably have a hard time creating their perfect itinerary (here's a post to get you started). There are over a hundred major temples in Kyoto alone. Which one do you pick, and which ones do you skip? This is why I compiled a list of the five most beautiful sacred sites in Japan's old capital for you.
I've been to Kyoto four times now, and these temples never disappoint – even on a crowded or overcast day. So, let's get started, shall we?
1. Kinkaku-ji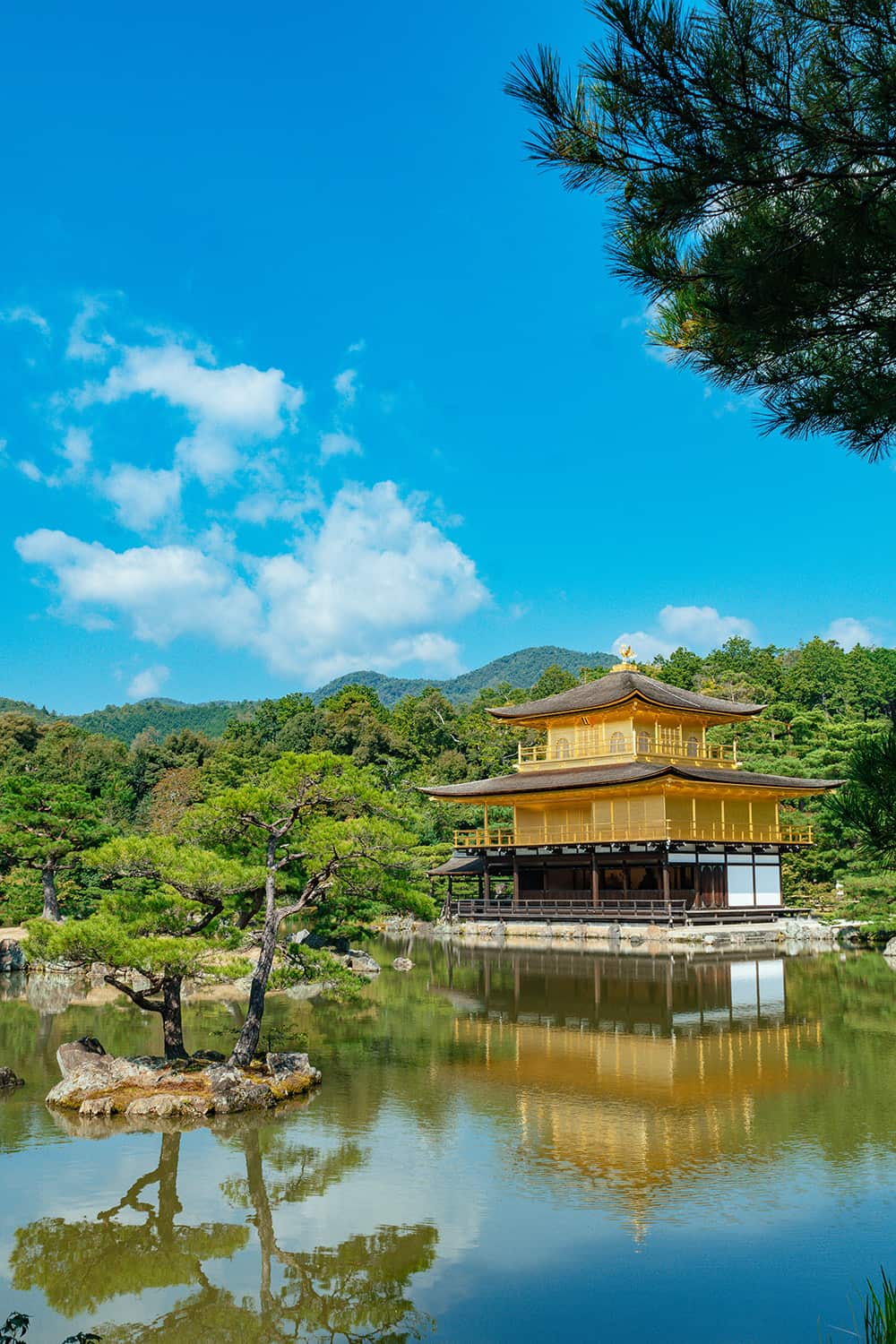 There are places on this planet you can barely believe they are real, and Kinkaku-ji in the northwest of Kyoto is one of them. The ancient Zen Buddhist temple from the 14th century is almost completely covered in gold and it's just so insanely beautiful.
It is also Japan's most photographed temple by far, so you might want to be there as early as possible to escape the crowds. Kyoto's golden temple sits on an island and you cannot go inside. But you can walk around the huge landscape garden around it, and it's almost as beautiful as the temple itself.
2. Fushimi Inari Shrine
Fushimi Inari Taisha is an influencer's dream come true. It's one of the most important Shinto shrines in Japan and famous for its vermillion gates. These gates traditionally mark the entrance of a sacred precinct. You will see them all over Japan. But the private donors of Fushimi Inari Shrine took this concept quite a bit farther and now endless rows of red gates are leading up to the top of Mt. Inari.
Walking through those tunnels is quite a surreal feeling. Sunlight filters through the latticed roof and turns everything into a hazy dream. And the crazy part: You sort of think the tunnels would stop after a hundred meters or so, but they don't. There are more than 4 kilometers of them!
Note: Fushimi Inari Shrine is extremely popular and if you want a good picture without the crowd you have to be there very early in the morning (before 9 am). If that's not possible, you should know that few tourists hike all the way to the top of the mountain, so it's usually less crowded.
3. Honen-In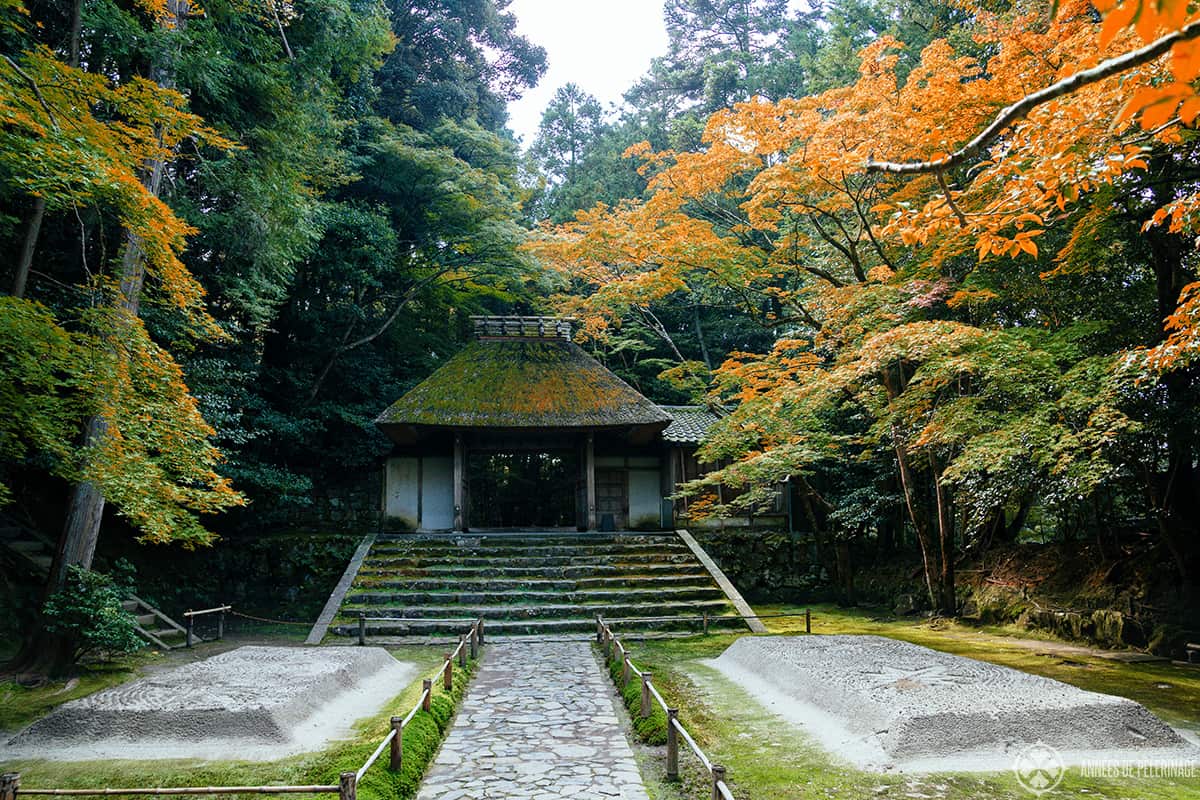 This my insider tip for you. The tiny Honen-In temple is one of my favorite spots in Kyoto and often overlooked. You'll find it not very far away from Ginkaku-ji (the Silver Temple), which most tourists will visit. I'd say one out of thousand walks those 450 meters to marvel at the beauty of the entrance gate!
Yet, for me, it's one of the best places to visit in Japan. Honen-In temple is very small, and I want to be honest with you: Other than the beautiful gate, there is not much else to see. But for me, it spells perfection with every single reed of its moss-covered roof.
4. Kiyomizu-dera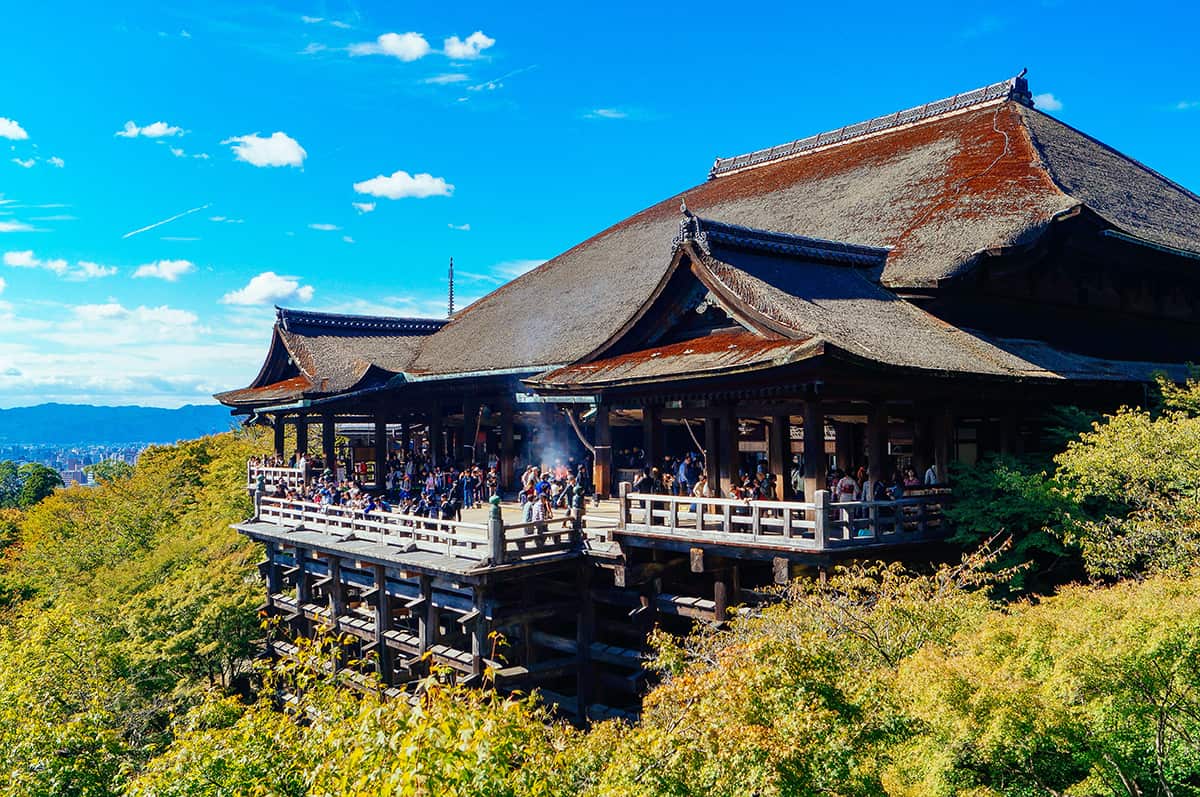 The giant wooden stage of Kiyomizu-dera is one of the most iconic tourist attractions in Kyoto. Again, this a temple most tourists will want to see, so you have to expect quite a crowd. It also happens to be one of the best spots to observe the autumn foliage in Japan, so this is definitely something to consider if you are visiting in the first week of November.
There is a famous three-sprouted fountain in the small valley below and in summer you sometimes have to wait over an hour to drink from its sacred water. But as it's said to grant a long life, perhaps the wait is worth it?
5. Tenryu-ji and the Arashiyama Bamboo groove
Kyoto is a very large city and there are many beautiful suburbs you should check out. One place that should be on your list is the Tenryu-ji in Arashiyama. You can easily get there by train or subway and I promise you won't regret investing 30 minutes to get there.
As you exit the temple, the path leads you into a wonderful bamboo groove of truly epic proportions. It's so dense and green, you can barely see the sky. Again, it pays off to be there very early in the morning, because otherwise there is no way you can take a picture without the crowd.
I'm serious, at all the other temples and shrines in Kyoto patience will ultimately reward you with a timeslot of a couple of seconds to shoot the perfect Instagram shot. In Arashiyama, it often feels a bit like the pedestrian area one day before Christmas. It's insane.
Map of the Kyoto Shrines and Temples
Final thoughts
Therefore I want to close this little guide about the best temples and shrines in Kyoto with a little advice. I have been to Japan quite a couple of times and there is no bad time to visit the country. Winter, spring, summer, fall – they all have their unique charm. So, if you want to avoid the big crowds (and the high prices), consider skipping the famous cherry blossom season and the big national holidays.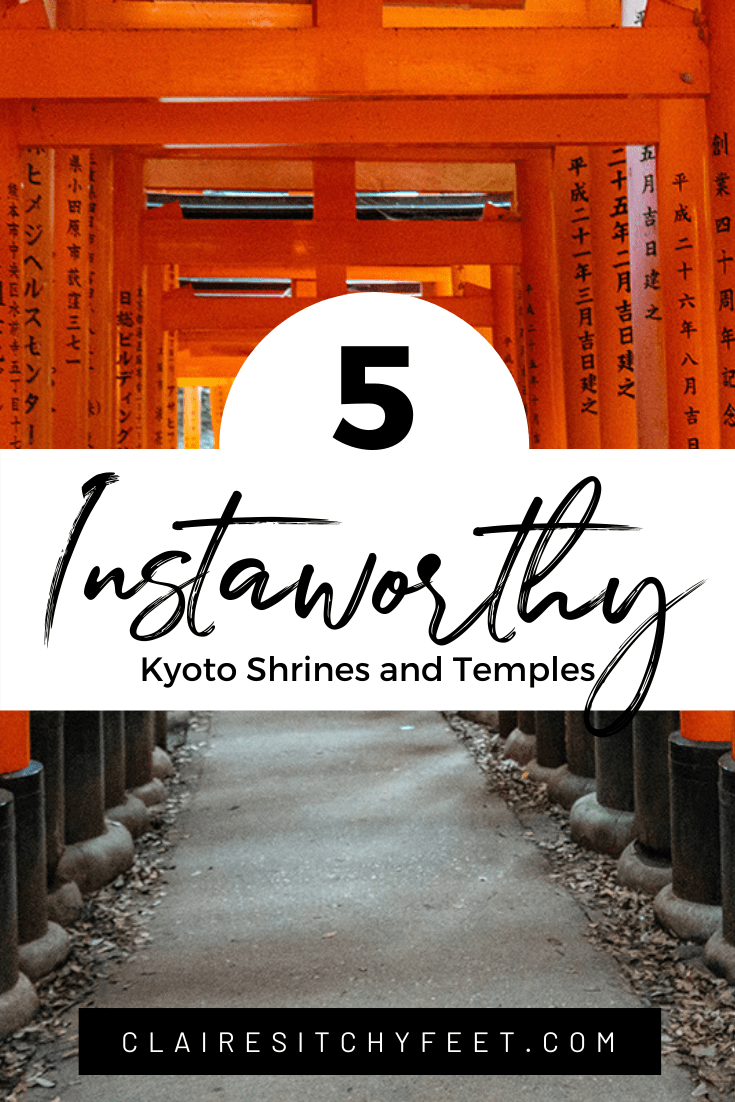 About the author
Norman has visited more than 60 countries and looks back on over 30 years of travel experience. When he is not reclining in the pool of a fantastic luxury hotel or exploring one of the most remote corners of this planet, you will find him writing about his experience on his blog.