If you are a regular reader of my blog, you will already know that my number one requirement for traveling anywhere is strong wifi. As a Digital Nomad having weak-ass WiFi is a dealbreaker for me. Unless of course, I'm on a planned adventure like disappearing into the jungle for four days in search of a lost city in Colombia or going off the grid in Cuba for nine days. So I decided it was time to test out a Mobile WiFi Hotspot. So I introduce to you the TEPPY.
Why I needed a Mobile WiFi Hotspot
The Online Teaching company I work for DaDa have started getting very strict about wifi speed and regularly making us nomadic teacher run an internet test with the IT department every time we move. Just the thought of this makes me break out in a cold sweat. If I don't pass the test, then they cancel my classes. Simple. So as any responsible resourceful world travel would, I went in search of a backup. And that is when I discovered TEPPY the Mobile WiFi Hotspot.
About TEP Wireless and the TEPY
TEP wireless is a wifi provider for travelers, and TEPPY is this cute little wifi hotspot that can provide you will find unlimited wifi in 100 countries. So far I have been using it in The USA and Mexico.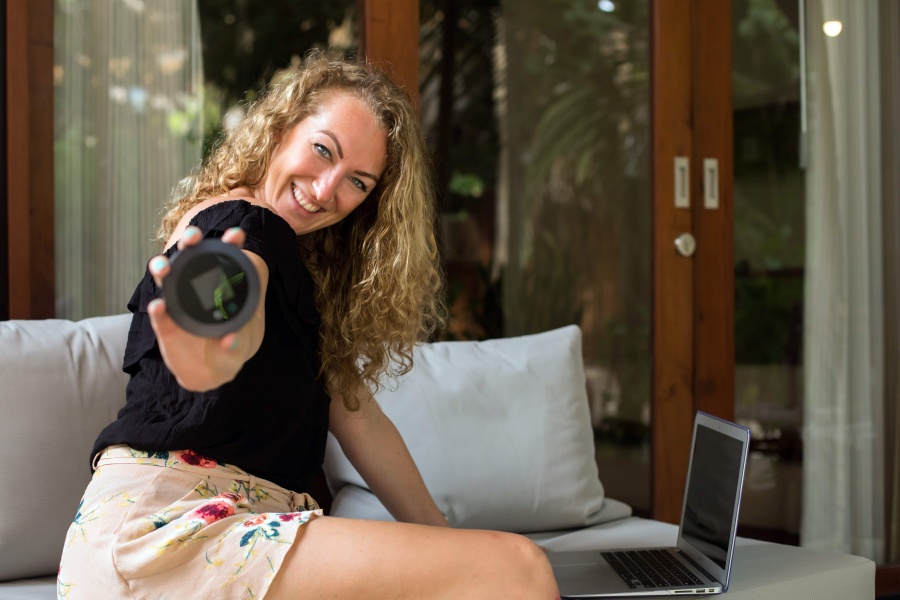 I also gave it a test run while out on a picnic in NYC with my friend Poor in a Private Plane…
Testing out TEPPY
I didn't get to honestly see what it was made of until I was staying in an Airbnb in Mexico. My wifi was seriously lagging and I couldn't teach. This is a big problem for me and can cause me a lot of problems with the company I teach for. So it was TEPPY to the rescue!
I had IT on the phone, and we tested the signal which was almost 20 Mbps upload and 7mbps download! I couldn't believe how strong it was for 4G. Despite my reservations about how it would perform while I was in Mexico it actually worked a lot better here than it did the USA!
My Review of TEP Wireless TEPPY
So my honest review, if you're a Digital Nomad and you are traveling without a hotspot back up, I would urge you to get one. It has been a total lifesaver on more than one occasion when I've had a wifi fail. If you are just a regular traveler wanting to make sure you stay online while you are away. It's okay, but it may be a cheaper option to get a local sim card. If you are planning to take your laptop with you on vacation, then you can rent a TEPPY instead of buying one making it a more cost-effective option.
Pros
Never get caught out with crappy wifi again
Unlimited wifi for a daily fee
Small size
Easy to top up
You can rent if you don't want to buy
It can connect up to 5 devices at a time
If you are renting it will be delivered the day before you leave and there are drop off points in airports and other handy places around the world where you can hand it back.

Cons
It doesn't work in all locations so make sure you check with them first
It's a solid back up, but at $8.95 a day it's not a good long-term solution if you are staying in a place more permanently. I use it just during the times I am traveling. Or in emergency wifi down situations!
Overall
I love my TEPPY, and it has now joined my Mac Air, Honor phone, kindle, and mini speaker in my Digital Nomad Kit that I never leave home without.

Details of how TEPPY works
To rent a TEPPY, it is $8.95 per day
To buy your own, it is a one-off fee of $129 + $8 per day when you need it. You can keep it with you, and you will only pay when you connect.
Always check their website and be sure to sign up for their mailing list for special offers.
Don't forget insurance!
Whatever you do, don't forget about insurance. I personally use Safetywing insurance for Digital Nomads. But that will only cover your medical expenses. So if you need something more comprehensive then it's World Nomads all the way!
Are you ready to book your trip?  To help you get the best deals and service here are the companies that I personally use to book all of my travel online. I always shop around before booking anything, but these are my tried and tested starting places.