Let's get one thing straight, I'm a girl who loves a bargain. So when I decided to take a trip to Vegas I needed to be sure that I got the best possible deal on my Las Vegas reservations. I was not going to slum it while in Vegas. I mean why visit Las Vegas if you aren't going to go all out?!
In this blog post, I'm going to share with you how I managed to stay in a top Vegas hotel, see a show, and do a tone of other fun stuff on a budget.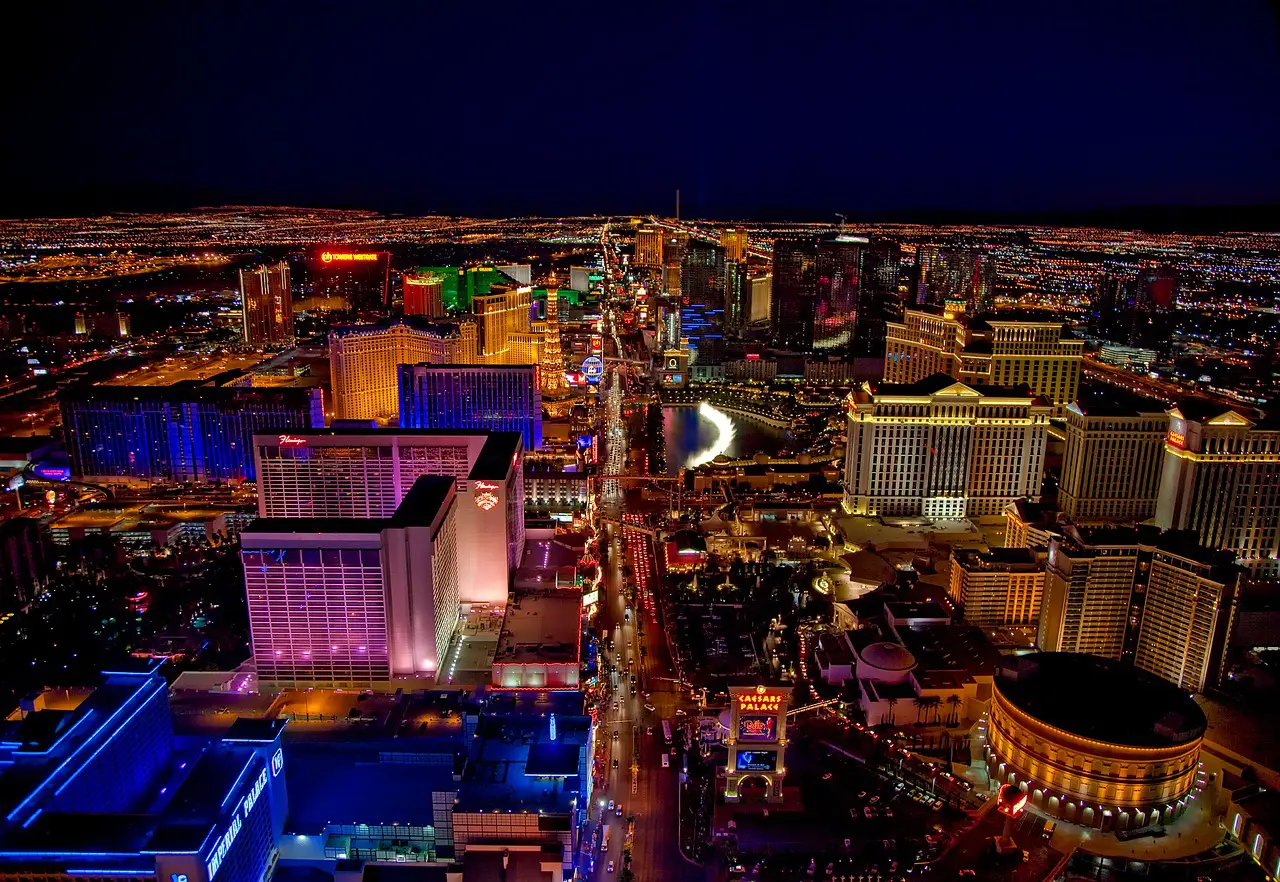 Las Vegas Reservations – finding the best Vegas deals
I did a lot of searching online before I came across Vacation Offer who have a pretty incredible Las Vegas package deal. For $299 I was able to stay in a top Vegas hotel for 2 nights (3 days), get 2 show tickets, AND have a delicious meal out. The only catch was I needed to find a plus one as the deal was for two people. Lucky for me my good friend Mya is a Vegas local and so I invited her to join me.
Too good to be true?
I was a little skeptical, as you can imagine as this price seemed too good to be true. I'd been looking at hotel prices and many of them were coming in at over $200 per night. So when I found this, I thought there must have been some kind of catch. But there wasn't, no Timeshare presentations, no sales pitch, just a great deal!
Want to book your Las Vegas getaway with Vacation Offers? You can take an extra 5% off if you click here and use code CLAIRE at the checkout, you're welcome!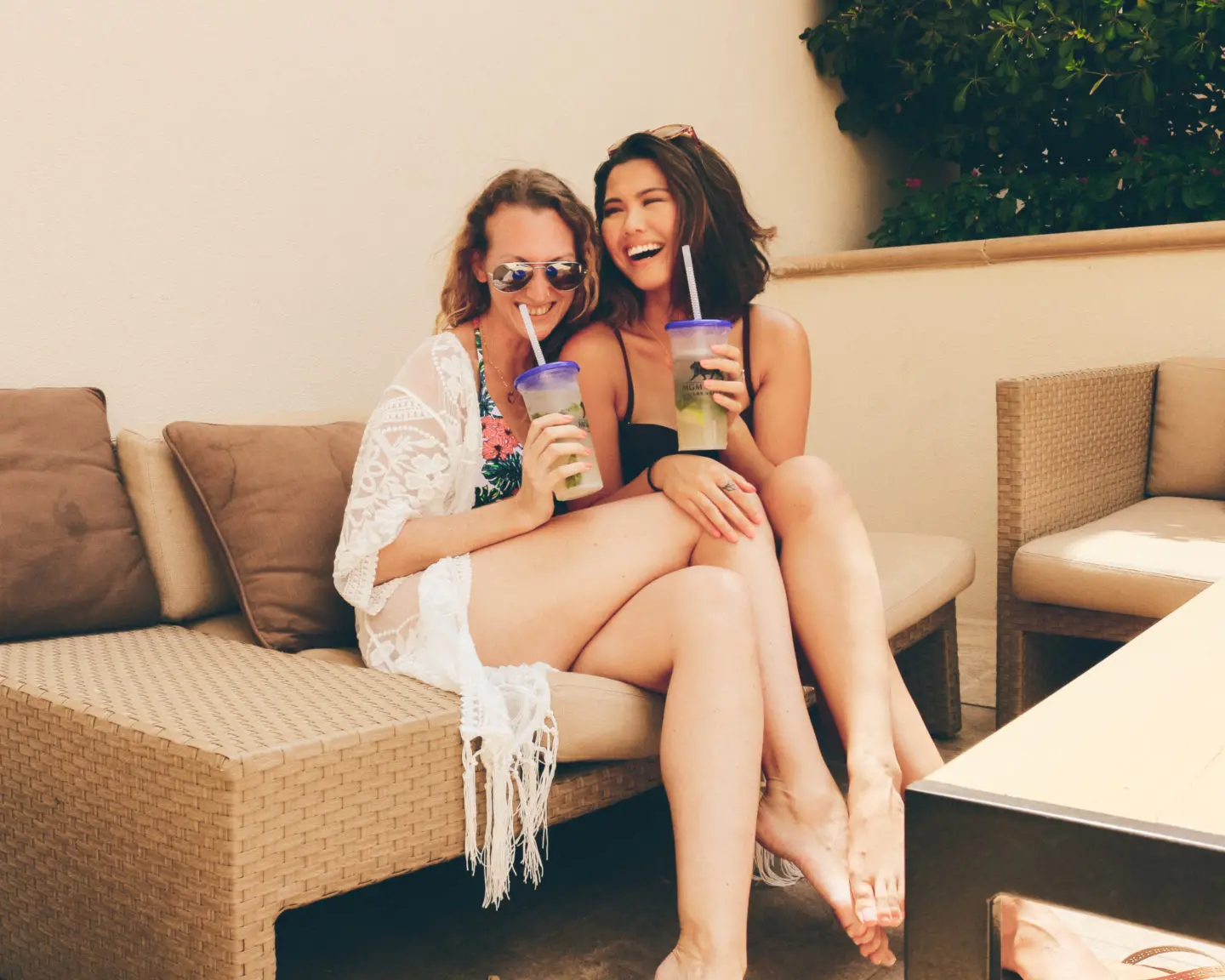 The booking process
Once I decided to book the Las Vegas deal it was actually very straight forward. I just went on to their website, entered the dates, picked my hotel, and show, and then clicked submit. It really was that simple.
I booked my flights (I found some great deals on Skyscanner) and then my show tickets and restaurant vouchers arrived by FedEx in plenty of time before departure.
My Signature MGM Vegas review
After a lot of research, I opted to stay at the Signature MGM in Vegas. I wanted to be in a great location but also staying somewhere with a bit of class. The Signature checked all of my boxes, and it didn't disappoint.
Being a Digital Nomad I was able to wake up early, get some work done and order breakfast to my room. My suite was spacious, had plenty of light, super-fast WiFi and a table that I could work from. It had everything I needed. Oh, and did I mention to jet bath and gigantic shower!?
Then after a few hours of work, it was time to chill by the pool. The pool area I really liked as it wasn't too big (and there weren't many noisy kids). The Signature is made up of three towers, each has it's own pool so it feels much more manageable than some of the huge hotels that have one giant pool area for all the guests.
Getting to the Signature from the Las Vegas strip was very easy as you can just enter and walk through the MGM Grand.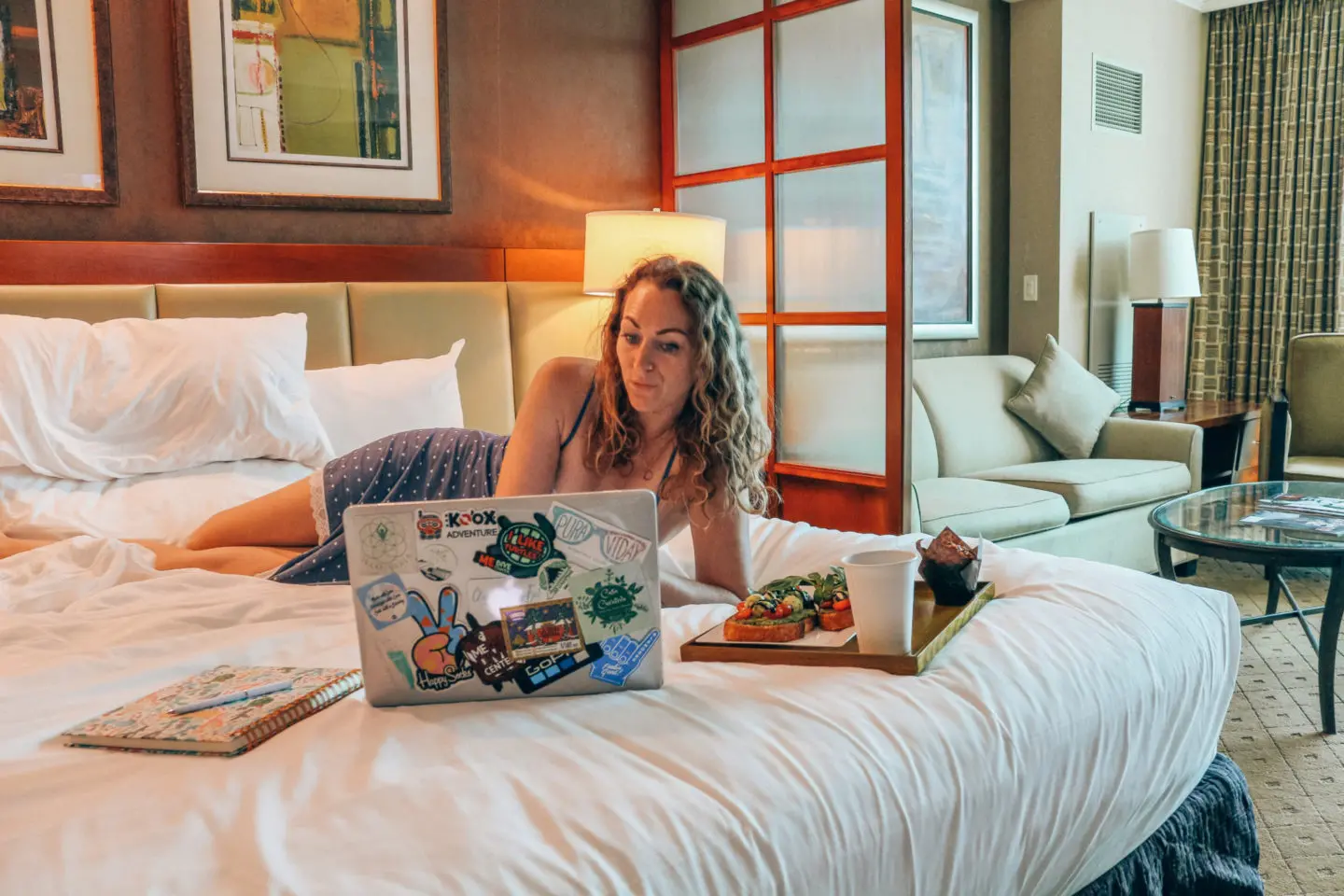 How to spend 3 days in Vegas
For a full list of things to do in Vegas, you can take a read of this detailed guest post on how to see Vegas like a local. But if you want a quick rundown on how I spent my 3 days in Vegas, here you go.
Day 1
Check in to your hotel early (if you can't get into your room they will store your bag) and jump in an Uber to take you to the zipline! The zipline is a lot of fun, especially if there is a group of you. You can get good deals on Groupon so you don't have to pay full price.
Once you have got your adrenalin pumping head to Gorden Ramsys traditional British Chippy (sorry I can't help it I'm British and as I've not lived there for years I get a bit nostalgic for all the fried food). Order the Fish and Chips, and then get the sticky toffee pudding pops for afters, who knew fried cake pops could taste so good?!
Once you have filled up on fried food it's time to take a walk down the famous Las Vegas strip and get your bearings.
Then it's back to the hotel for some pool time.
I sugest going for the meal at Pampas Brazilian Steakhouse on your first night. The food is amazing! Go with an empty stomach and be prepared to need rolling out of there. If you aren't a meat-eater, don't worry they have some great vegetarian options and a HUGE salad bar. If you have never experienced a Brazilian Steakhouse before, you are in for a treat! As part of the Vacation Offers Las Vegas deal, you will get 2x $50 vouchers to spend on your meal. We ate all we could manage and spent the $100 voucher, so all we had to pay was the tip. It was a great deal for us.
Next up, it's time for a tour of the Las Vegas strip at Sunset! This was one of the most unforgettable experiences I had in Vegas. I did the 9 pm tour with Sundance Helicopters and it was probably my favorite thing I did there. It really is so incredible to see the strip all lit up from above like that. Sundance picked me up from my hotel in a LIMO to take me to the airbase. From there I was given a full safety brief. Be aware you can't take anything up with you apart from your phone and camera, bags can be locked away in their free lockers.
You will meet the pilot who will give you another briefing before escorting you out to get your photo taken by the helicopter. Then it's time for take-off! Take a look at this video to get an idea of what it's like up there.
After the flight, I was greeted back down to earth with a glass of bubbly and my photo before being taken back to my hotel in the limo. It was a pretty magical experience and I 100% recommend it. You can check prices and book your flight here.
Day 2
I'm not going to lie, I did nothing! I just did a bit of work and then chilled at the pool for most of the day. When it cooled down a bit I went and did a bit of late afternoon shopping.
Then after dinner, it's showtime! As part of the deal, you will get 2 show tickets to a choice of shows I opted to see the Prince Purple Rain show, it was a great choice!
Day 3
I strongly recommend going to explore old Vegas on your final day. Hop in an Uber and ask them to take you downtown. You can get breakfast here and then wander around and take in the old Vegas charm.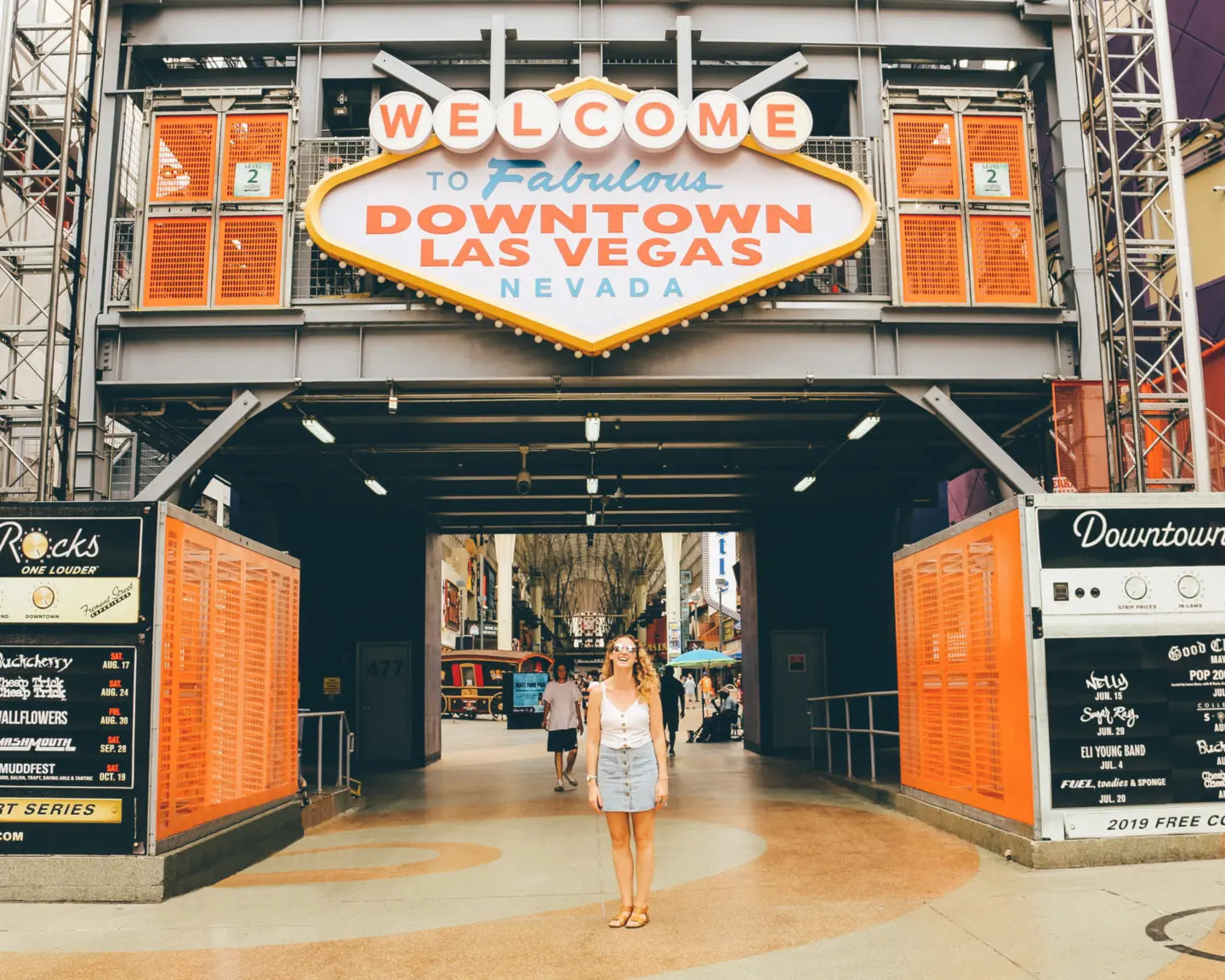 Once you are done head back to the hotel and chill by the pool until your flight. Even though I checked out early they let me keep my key and use the pool, so I just stayed there until it was time to leave for the airport. There are showers so you can wash off and freshen up before your flight.
Final Thoughts
In total, I think the whole three days added up to around $500, split that by 2 and you have yourself a sweet deal! Vegas does not need to empty your bank account, you just need to find the best vegas deals like I did!
Want to save even more money? If you make your Las Vegas reservation with Vacation Offers and use the code CLAIRE at checkout they will give you an extra 5% off. So that means you can get 2 nights, 2 show tickets, and $100 in restaurant vouchers for $284.05. Just to break that down…
If you take off the $100 restaurant voucher and 2 tickets to Las Vegas Legends $49.99 each. That leaves $84.07! So when you look at it like that you are paying under $45 a night for a top vegas hotel.