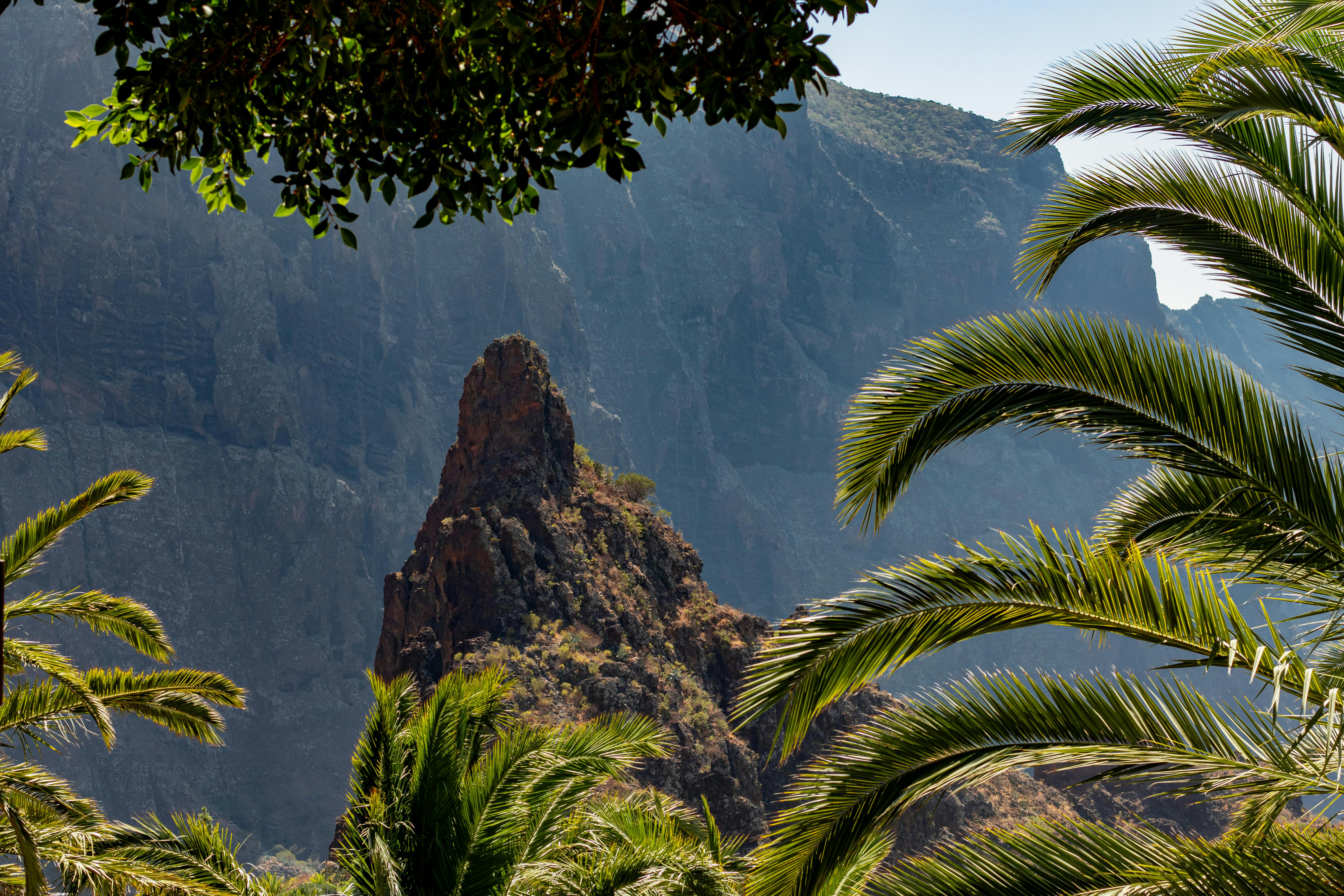 Tenerife is one of the seven Canary Islands located off the west coast of Africa. The island is known for its stunning natural beauty, warm climate, and sandy beaches, making it a popular tourist destination. Besides the island's more popular attractions, I found several charming small towns and villages worth exploring.
Garachico
Garachico is one of the most popular small towns in Tenerife, located on the northwestern coast of the island. The town was an important port for trade in the region, and it still boasts impressive historic architecture and stunning sea views. The Castillo de San Miguel, a 16th-century fortress, is a must-visit for anyone interested in Tenerife's history. The castle has been restored and converted into a museum, which houses an array of artifacts that tell the town's story. Garachico's natural swimming pools, formed by lava flows from the nearby volcano, are unique swimming spots that attract many visitors.
Masca
Masca is another small village I found worthy of a visit. This picturesque town is located in the northwest part of the island and is known for its stunning mountain scenery and traditional Canarian architecture. Getting to Masca is an adventure in itself, as the village is nestled in a steep valley, and the road leading up to it is winding and challenging. But once I arrived, I was greeted with breathtaking views of the surrounding mountains and a charming town that has remained relatively untouched over the years. I explored the town's winding streets, visited the local church, and took a hike in the nearby Teno Mountains.
La Orotava
La Orotava is a charming small town, a cultural and architectural gem that offers a glimpse into traditional Canarian life. One of the most famous landmarks in the town is the Casa de Los Balcones, a 17th-century mansion known for its intricate balconies and traditional Canarian design. The mansion now houses a museum that showcases the town's cultural heritage, including traditional crafts, costumes, and furniture.
In addition to its architecture and cultural attractions, La Orotava is also known for its beautiful gardens. The Jardines Victoria is a popular spot for picnics and leisurely walks, featuring a wide variety of flora and fauna. The town is also home to the La Hijuela del Botánico garden, which is a great place to learn about the island's native plant life.
El Medano
The town is known for its stunning beaches and laid-back atmosphere, making it a popular destination for surfers and windsurfers from around the world. The main beach, Playa del Medano, is a long stretch of golden sand perfect for sunbathing and swimming. El Medano is also home to several natural attractions, including the Montaña Roja nature reserve, which offers spectacular views of the surrounding area. Overall, El Medano is a perfect destination for those looking for a relaxed and laid-back holiday, with plenty of opportunities to enjoy the natural beauty and outdoor activities that Tenerife has to offer.
Vilaflor
Vilaflor is a small mountain village located in the south of Tenerife. It is known for being the highest village in Spain, situated at an altitude of 1,400 meters above sea level. The town is surrounded by stunning natural beauty, including the Las Cañadas del Teide National Park, which is home to Spain's highest peak, Mount Teide. I strolled about the picturesque town center, which features traditional Canarian architecture, including colorful houses and beautiful gardens. The town is also known for its local wine production, and you can take the opportunity to enjoy a variety of wine-tasting experiences in the surrounding vineyards. Vilaflor is a peaceful and tranquil destination that offers a unique and authentic experience for those looking to explore the natural beauty and culture of Tenerife.
Santiago del Teide
Santiago del Teide is a picturesque small town located in the western part of Tenerife, one of the Canary Islands. The town is known for its stunning natural beauty and outdoor recreational activities. I went to see the 16th-century Church of St. James the Apostle, known for its intricate stained-glass windows and impressive bell tower. If you are an outdoor enthusiast, you can hike the nearby Masca Gorge or the Teno Mountains, which offer breathtaking views of the surrounding landscape. Santiago del Teide is also home to beautiful traditional buildings, colorful facades, and charming balconies that are worth exploring. The central plaza, Plaza de la Luz, is a popular spot for locals and visitors alike, featuring several bars and restaurants where visitors can relax and enjoy the local cuisine.
Tenerife is home to some of the most charming and picturesque small towns and villages, and I really enjoyed experiencing something different.