Known for its Spanish colonial-style architecture, colorful buildings, and cobblestone streets, the city of San Miguel de Allende is one of Mexico's best travel destinations. The city was proclaimed a World Heritage City by UNESCO in 2008, due to its historic and cultural influence during Mexico's War of Independence.
Besides being one of Mexico's most beautiful colonial cities, San Miguel De Allende is also famous for its cuisine, thriving arts scene, and cultural festivals. Until just recently, it was also known as a Pueblo Magico (Magical Town), one of the 132 Pueblos Magicos in Mexico. The Magical Towns of Jalisco are all great places to experience authentic Mexican culture, and even though it is no longer considered to be one, San Miguel De Allende is no exception. Below, I have listed some of the best things to do in San Miguel De Allende for all budgets for a memorable vacation in this beautiful little town.
Did You Get Travel Insurance Yet?

The Insurance companies I recommend are Hey Mondo, Safety Wing, and Travel Insurance Master

Hey Mondo is great if you are looking for a great value flexible policy. They offer single-trip cover, annual multi-trip cover, and long-term travel cover. Safety Wing is great value, with monthly coverage starting at $39. It's super easy to use, and it just renews each month. I currently use them as they offer me free cover for my son as part of my policy. I also use Travel Insurance Master for short trips.

Read my full travel insurance post here, where I go into detail about all companies.
1. Visit the San Miguel vineyard for a wine tour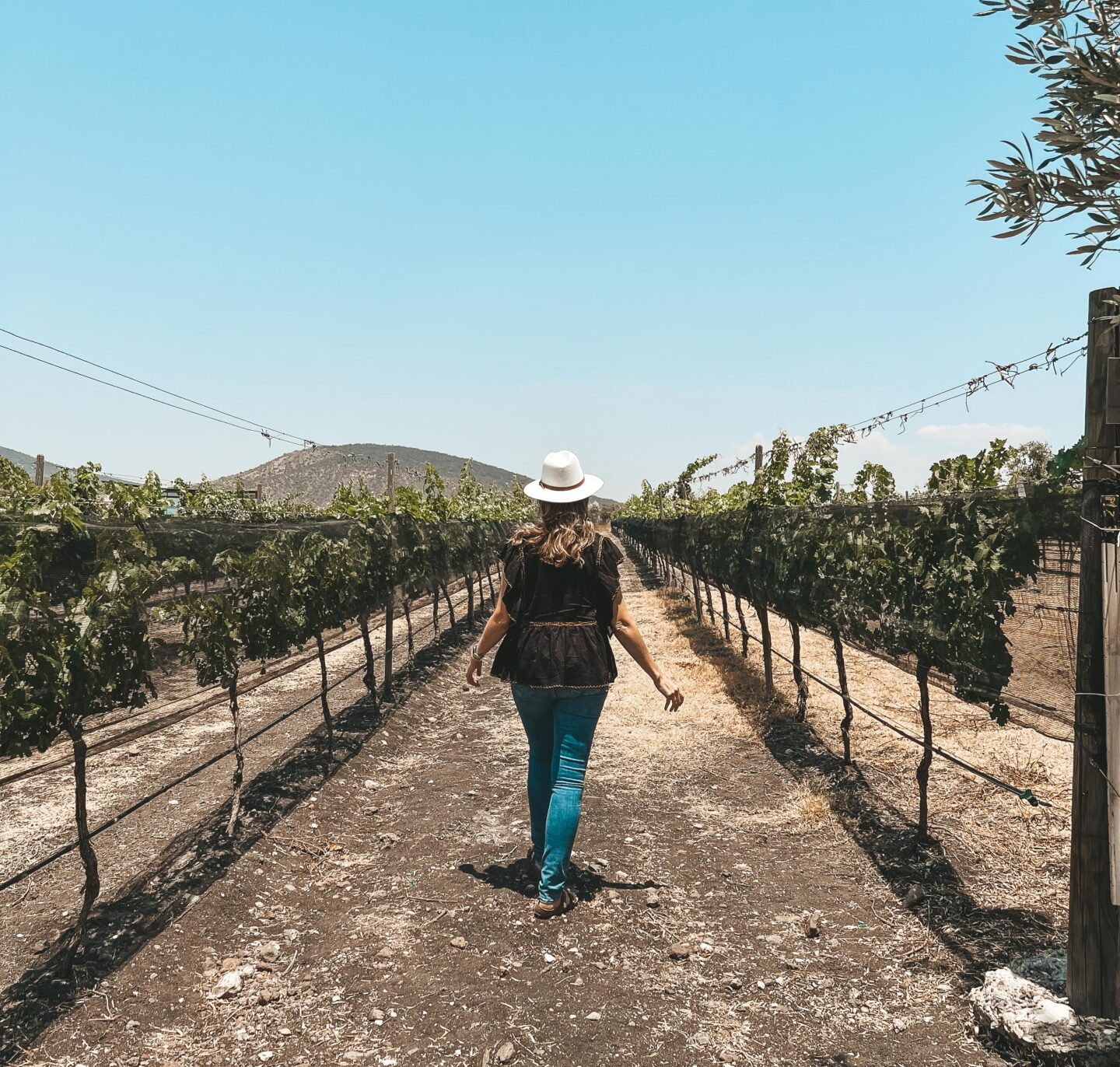 The San Miguel vineyard is listed among the best and most popular wine tours not only of San Miguel de Allende but Guanajuato, too. The 400-year-old vineyard is run by a local family and includes 13 grape varieties such as Cabernet Sauvignon, Merlot, and Chardonnay. The Bodega San Miguel cellar is also one of the largest in the state of Guanajuato.
2. Relax in the spa
Taking a well-deserved spa vacation is dangerously high on my list of some of the most unusual things to do in San Miguel de Allende. I mean, why wouldn't it be? The city is home to some amazing and exotic spa resorts featuring hot springs and heavenly massages. I have listed my personal favorite spa experiences for you below.
3. Watch the sunset
To catch the best sunsets, visit the city's botanical garden, Charco del Ingenio, in the late afternoon to see the sunset over the distant hills of Guanajuato or hike all the way to El Mirador and take in the scenic view from San Miguel de Allende's absolute best viewpoint.
4. Wander the colorful streets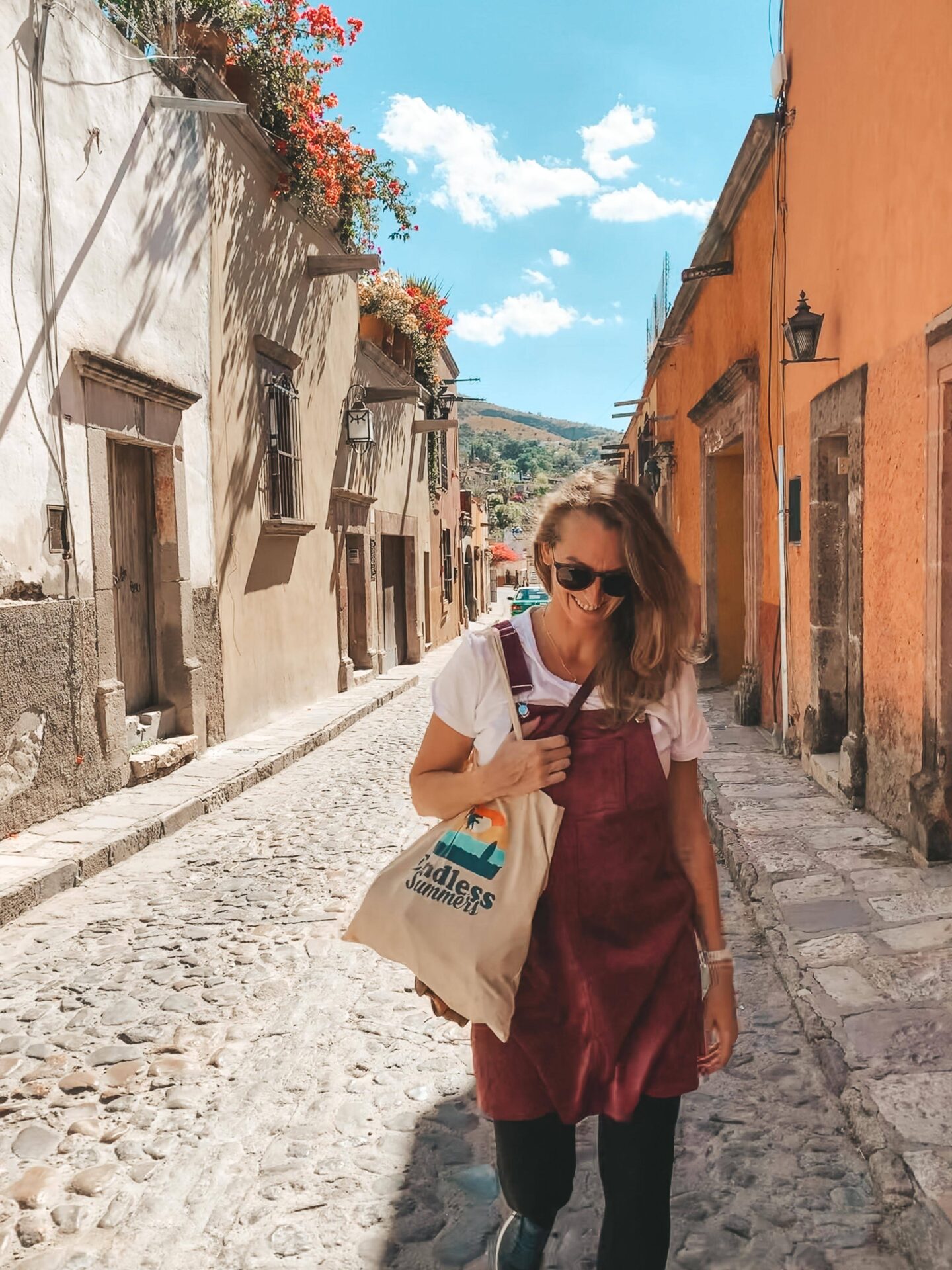 San Miguel de Allende is among Mexico's most beautiful cities, boasting magnificent colonial buildings, bursts of vibrant color, and cobbled streets. The historic and colorful Aldama Street in San Miguel De Allende is a must-see for anyone!
5. Eat Churros and drink hot chocolate at San Agustín
If you're in Mexico, you have to eat churros at least once, period. Get a full plate of this fluffy-gooey heaven at San Agustín, and top it off with a cup of Mexican hot chocolate – and don't forget to dip your churro in the hot chocolate!
6. Visit the Artist Studios – Fábrica La Aurora
Fábrica La Aurora is one of San Miguel de Allende's newest and most unique destinations. It is a beautiful art and design center housed in a former textile factory that served as one of San Miguel de Allende's most important industrial operations from its opening in 1902 to its closure in 1991. Today, La Aurora functions as a sort of art shopping mall, giving a home to some of the most talented local artists of Mexico including painters, sculptors, and photographers.
7. Get lost in the artisan market
Mercado de Artesanias is known as San Miguel de Allende's local artisan's market showcasing handmade goods, foods, crafts and so much more. From handcrafted beads to hand-made Oaxacan wool rugs and hand-painted ceramic animals, the options are endless so make sure you leave the place with some great local finds. The prices are also quite reasonable, and some of the vendors are even open to bargaining however normally that wouldn't be the case.
8. Eat an artisan ice cream from one of the street sellers
There's a serious debate going on about where the best ice cream of San Miguel Allende can be found, but one thing is for sure: you will get a wonderful ice experience wherever you go. At Calle Canal for instance, you can choose from an abundance of flavors such as rose petals or pine kernel for only 40-50 Mexican pesos ($2-3).
9. Take the tourist trolly
Taking a trolley ride through the city is one of the best things to do in San Miguel de Allende. Gliding through the cobblestoned streets in one of Mexico's most beautiful colonial cities, you will have direct access to the main attractions of San Miguel de Allende, including the Parroquia and El Jardín.
10. Explore the center and take pictures at the church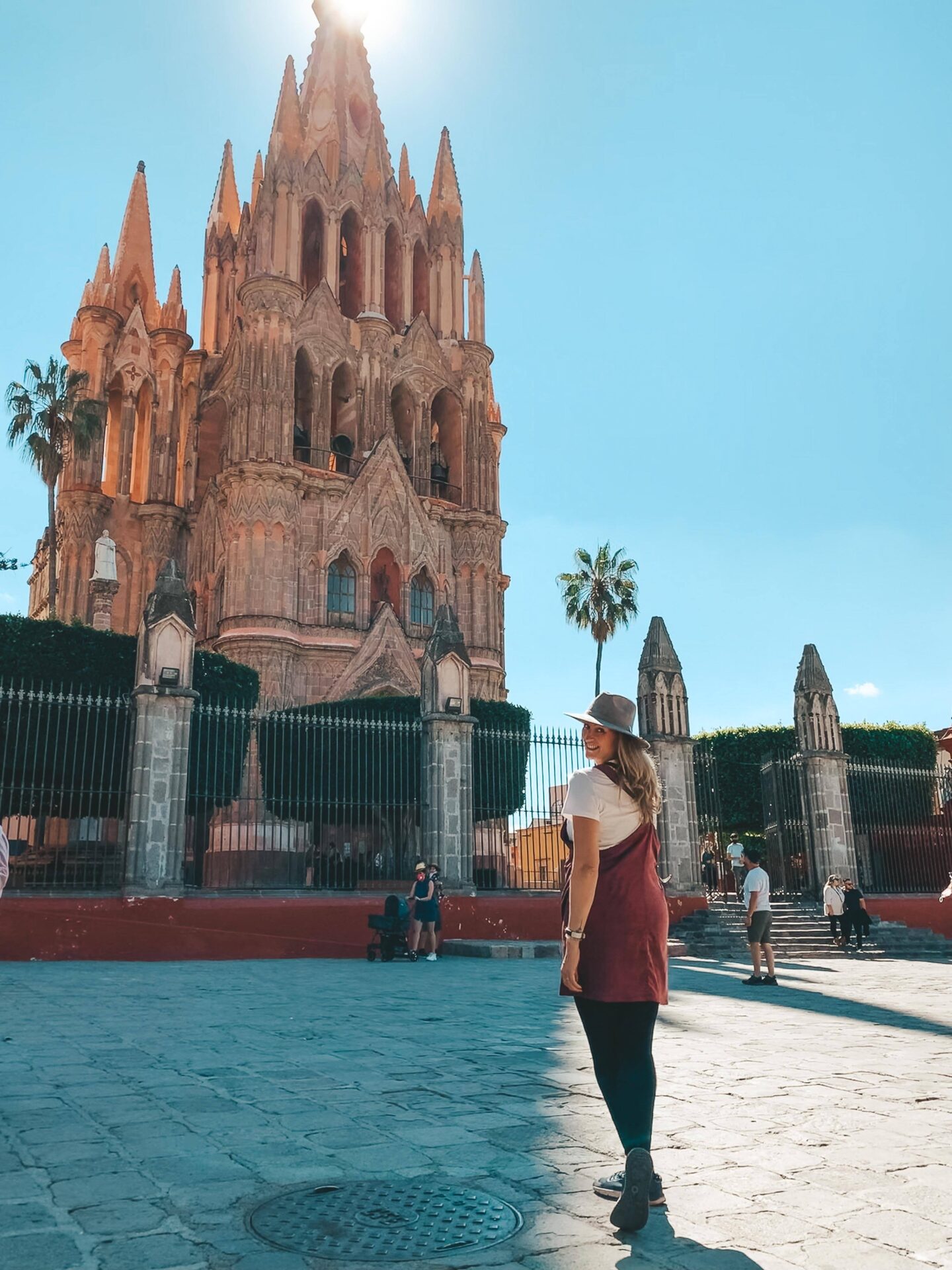 One of the most visited attractions of San Miguel de Allende and possibly the most Instagrammable place of the city is Parroquia de San Miguel Arcángel, a 17th-century church known for its beautiful neo-Gothic features and unusual pink hues. Church of San Francisco (Iglesia de San Francisco), an equally stunning church is also located in the heart of the city so you will have plenty of fun church-hopping around San Miguel de Allende, in case you are into that kind of activity.
11. Fill your belly with goodies from the French bakery
Panio is a cute little French-style bakery in San Miguel de Allende, offering a delightful selection of freshly baked bread, cookies, and pastries including my all-time favorites, croissants with cannela. Seriously, I could have breakfast in this place every single day, it's just so damn good. Definitely a must-try! It's pretty small though so best opting for a takeaway.
12. Take in the view from El Mirador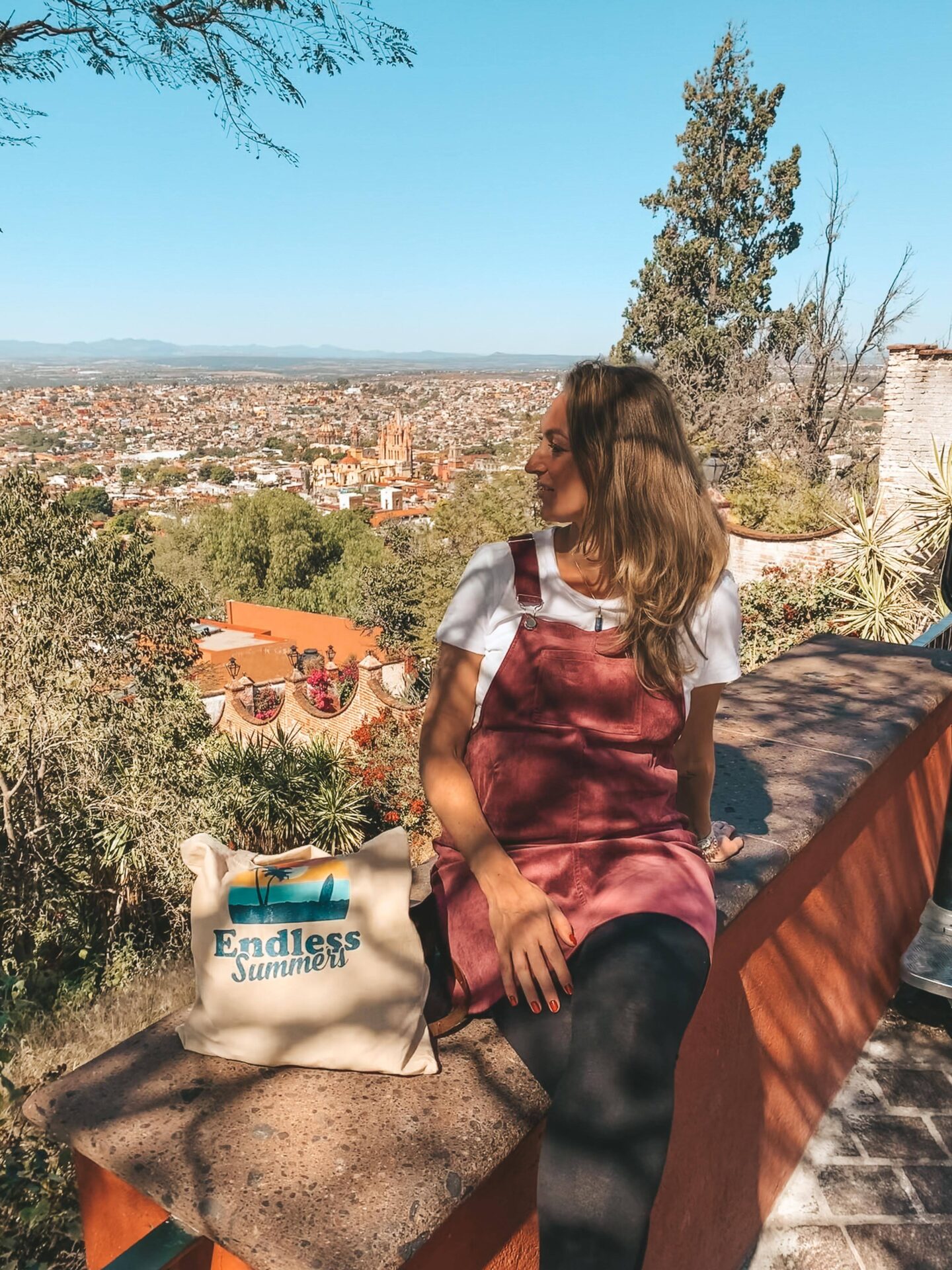 For a fantastic panoramic view of San Miguel de Allende, head to El Mirador, the city's best and most popular viewpoint. If you are not very much into hiking, you can also take bus nr. 8 or 9 from the city center and hop off at the Mirador, it will only cost you around 8 pesos. Once you're there, make sure to check out the little market full of local souvenirs or enjoy some tasty snacks while marveling at the beautiful view.
Need somewhere to stay in San Miguel De Allende?
Luxury Hotel
Boutique Hotel
Budget Hotel
Backpacker Hotel