What images come to mind when you think of The Cotswolds in the UK? Quaint towns are full of honey-colored houses, cream teas and pub grub, rolling hills, and muddy walks… This my friends is exactly what I needed when I booked a night away to the Cotswold House Hotel and Spa Chipping Campden.
What I needed was peace, pampering, good food, and fresh air, all with a splash of luxury. At Cotswold House Hotel and Spa that's exactly what I got. In this blog post, I'm going to give you a full and honest review of my time staying in this rather wonderful Cotswolds Hotel and Spa.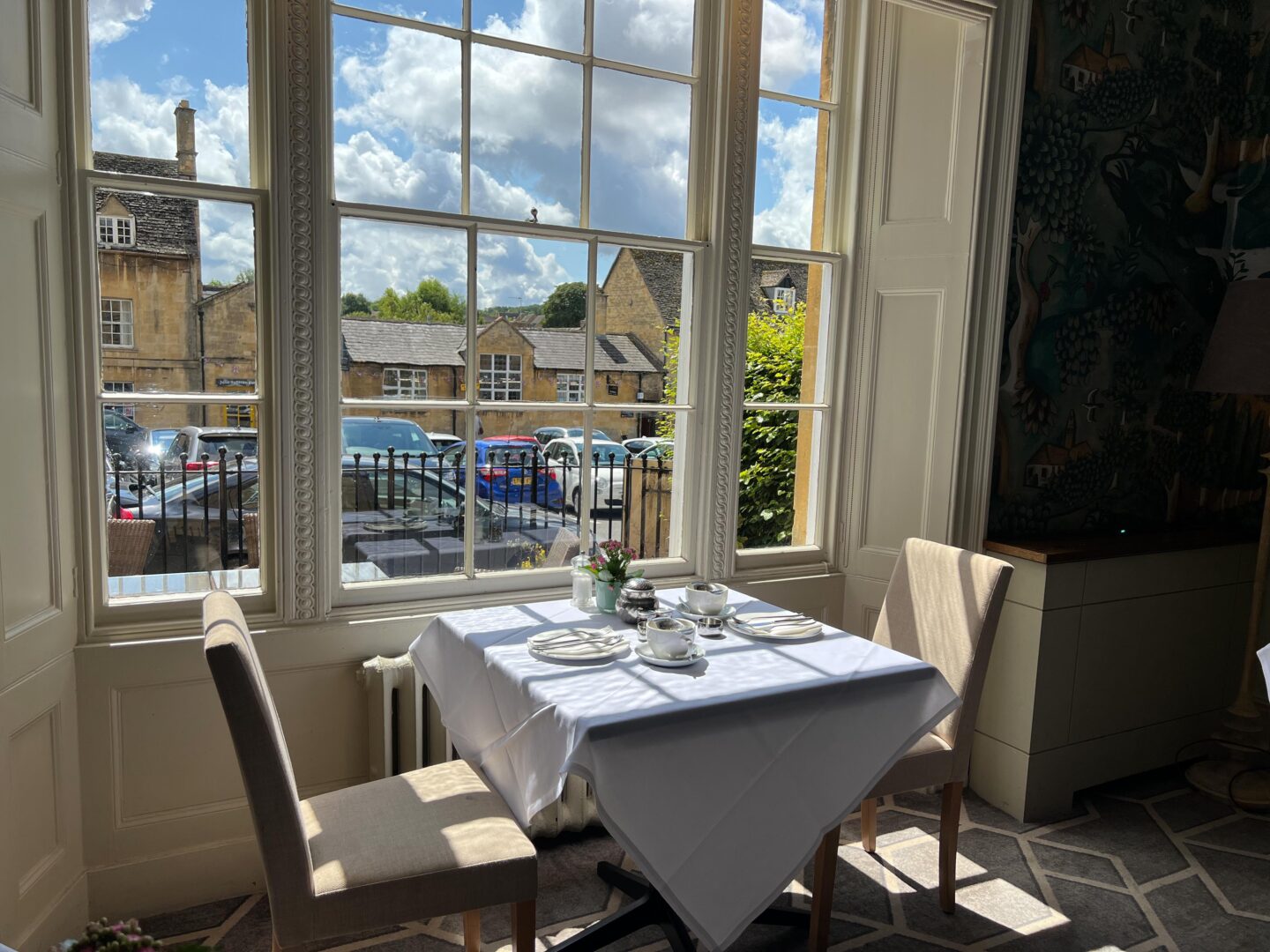 Did You Get Travel Insurance Yet?

The Insurance companies I recommend are Hey Mondo, Safety Wing, and Travel Insurance Master

Hey Mondo is great if you are looking for a great value flexible policy. They offer single-trip cover, annual multi-trip cover, and long-term travel cover. Safety Wing is great value, with monthly coverage starting at $39. It's super easy to use, and it just renews each month. I currently use them as they offer me free cover for my son as part of my policy. I also use Travel Insurance Master for short trips.

Read my full travel insurance post here, where I go into detail about all companies.
Why Visit Chipping Campden
I'm not going to lie to you. I didn't do my research all that well. I chose the hotel and didn't really pay too much attention to the actual location. As my main plan was to spend all my time in the hotel and visiting the local area was a bonus. I was looking for Cotswold hotels with pool and spa facilities. Which is how I found this Cotswolds hotel and spa.
So when I arrived and found out more about Chipping Campden and what it has to offer visitors I was pleasantly surprised.
Here are just a few reasons to visit Chipping Campden:
Architecture
Prepare to be enchanted by the Chipping Campden's stunning honey-colored limestone buildings that date back to the 14th century. These architectural treasures stand as a testament to the town's rich history and have a way of transporting you to a bygone era.
Market Hall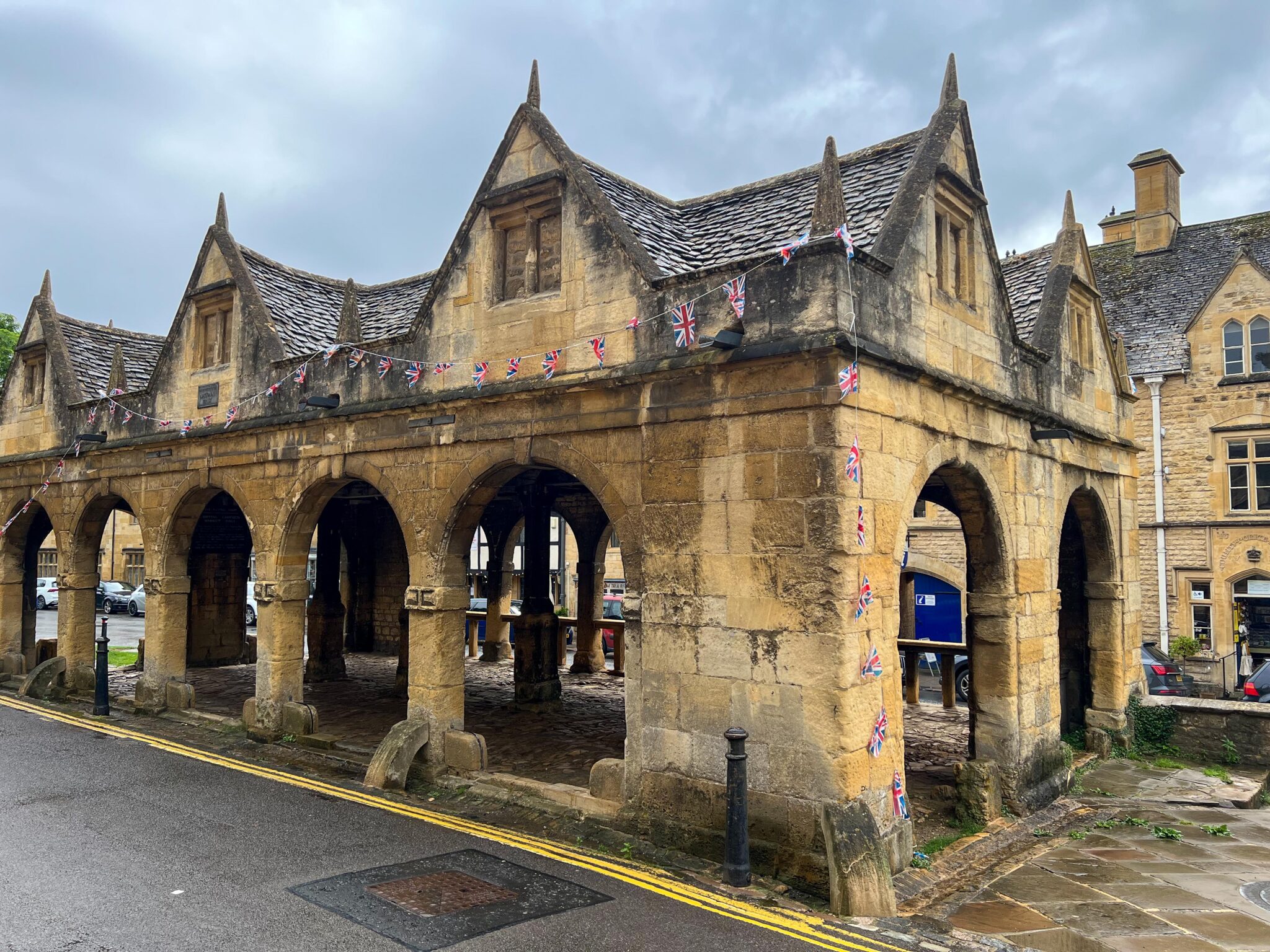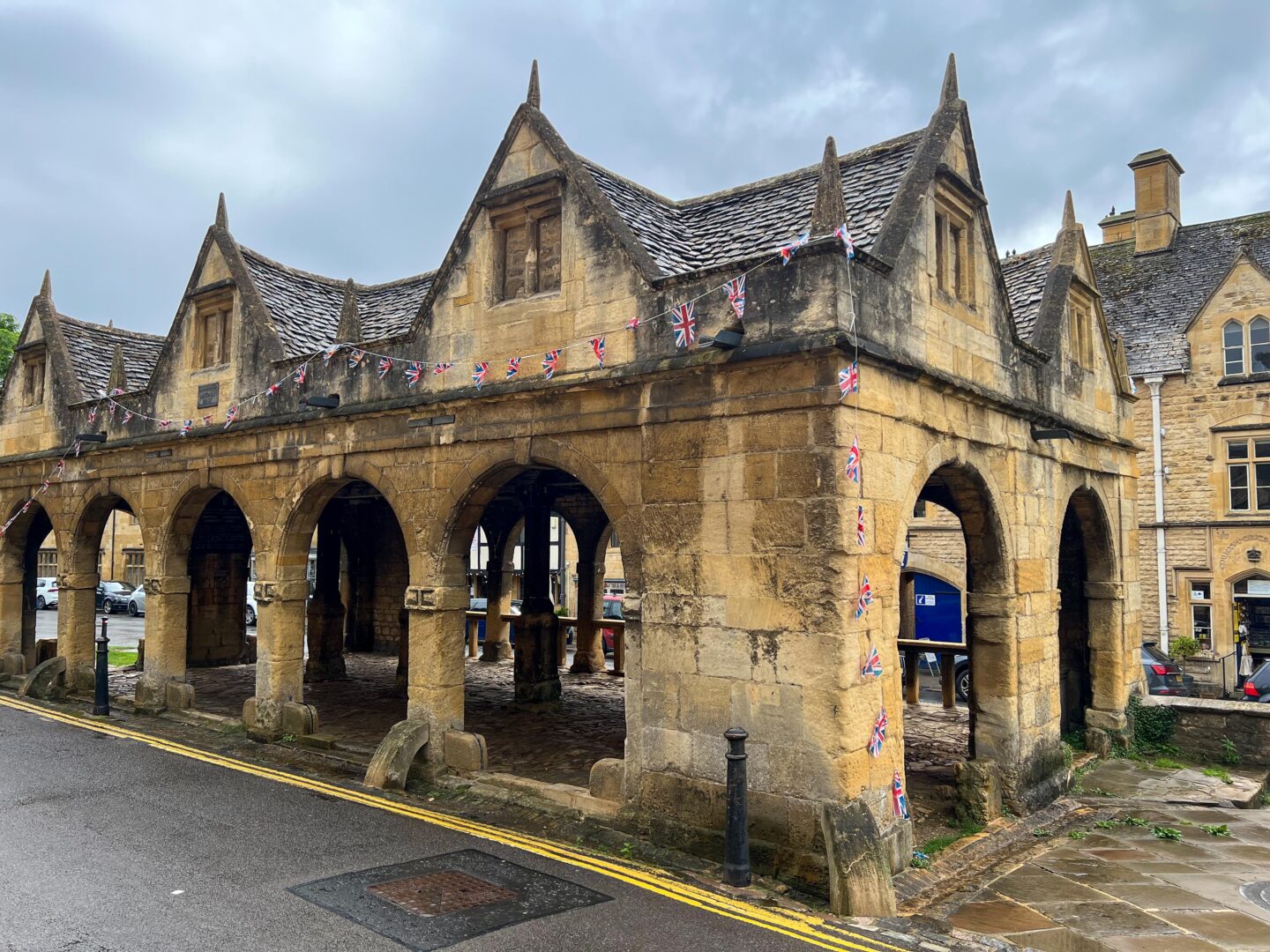 The iconic Market Hall was built in 162 and it stands proudly as the centerpiece of Chipping Campden's charming High Street. Its grandeur and intricate design is sure to catch your eye – a reminder of the town's historic market traditions.
Quaint High Street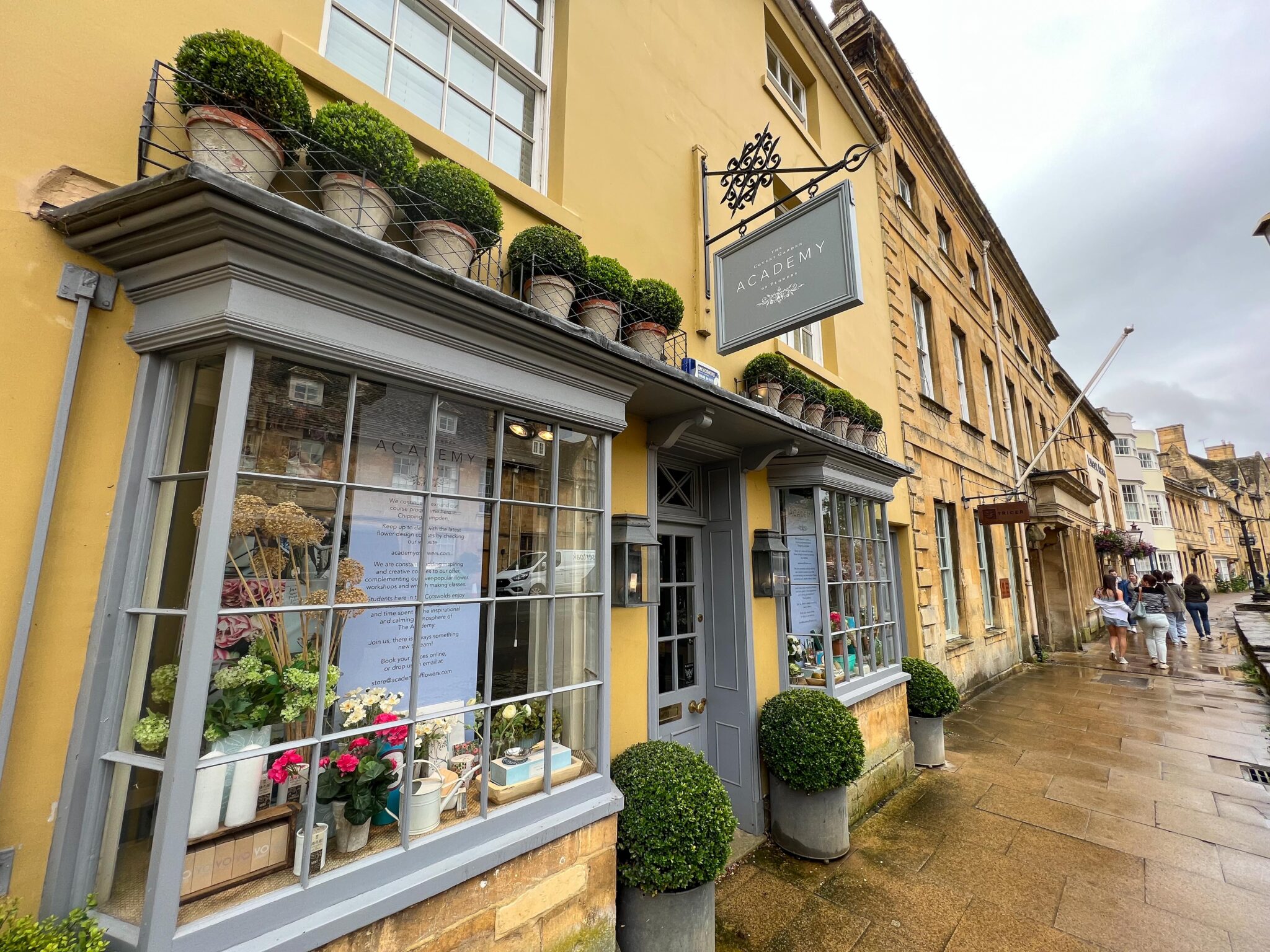 Strolling along the High Street is like stepping into a storybook. The street is lined with boutique shops, art galleries, tea rooms, and cozy pubs, each offering a glimpse into the town's vibrant culture and community. There are plenty of deli-style shops where you can buy a picnic to take with you on your walks and places to buy gifts to take home. You will not have a problem spending money in Chipping Campden that's for sure!
Cotswold Way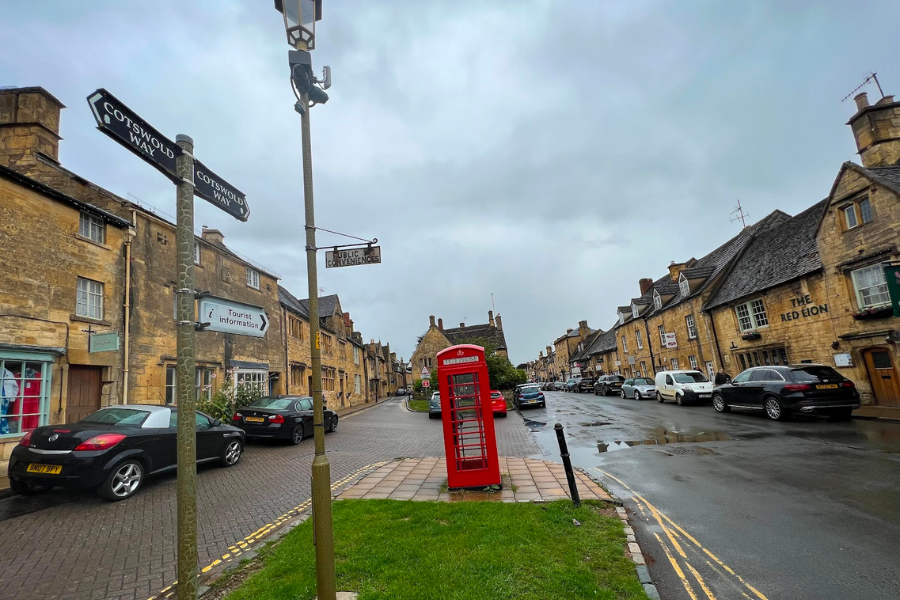 Chipping Campden is a fantastic starting or ending point for the Cotswold Way, a long-distance walking trail that showcases the stunning Cotswold landscape. Whether you're an avid hiker or a casual stroller, this trail offers breathtaking views and memorable experiences.
The trail itself is just over 100 miles and spans from Chipping Campden all the way to Bath Spa. I'm already planning a multi-stop trip along the Cotswold Way with my family. I'm not sure we will be walking the whole way though! More like driving from place to place and doing shorter walks in each place.
Culinary Delights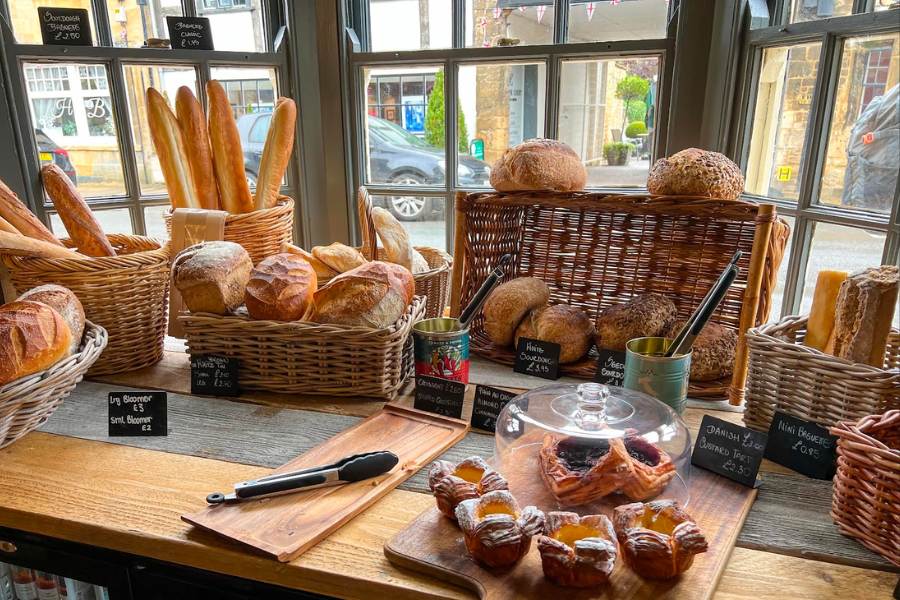 Indulge your taste buds in local delicacies at the town's charming tea rooms, cafes, and pubs. From freshly baked scones to traditional British comfort food, Chipping Campden is a paradise for foodies.
And of course, the reason I found myself in Chipping Campden to begin with… the spa hotel! It's honestly worth the visit even if you don't leave the hotel! There are several hotels in Chipping Campden, but non quite like this!
Quick Tip: Book accommodation, tours, and transport ahead of time online to save money and stress.
Best Chipping Camden Tours: Click here to check out the top Chipping Camden tours
Best Chipping Camden Accommodation: Click here to check out the best accommodation in Chipping Camden
Best Chipping Camden Transport: Click here to book a bus, ferry, or train in Chipping Camden
Cotswold House Hotel and Spa Review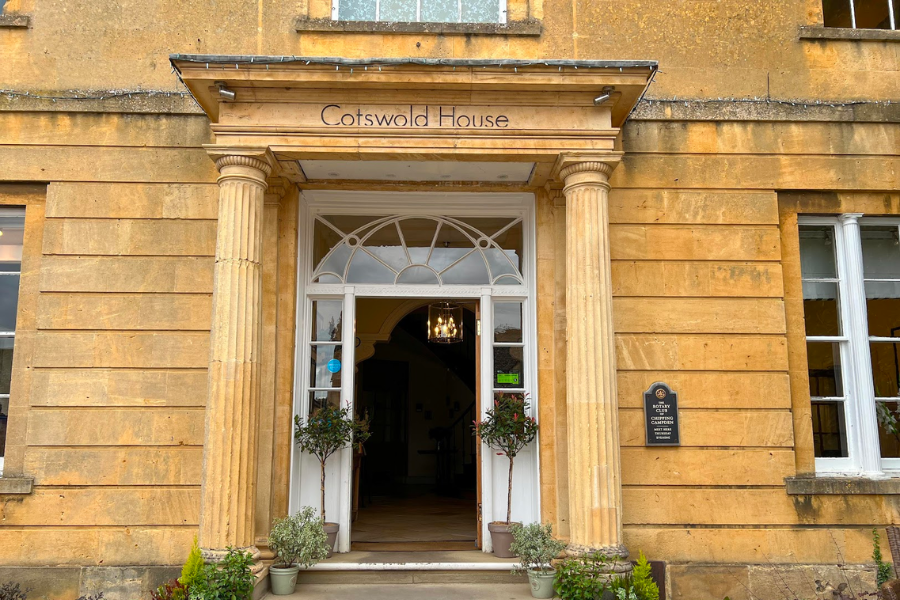 As soon as I saw a picture of the honey-colored front of the Cotswold House Hotel and Spa, Chipping Campden I knew it was the one! I was feeling exhausted and in desperate need of a break. I needed a change in pace, to breathe some different air, and above all else some pampering. The Cotswold House Hotel ticked all of those boxes for me.
Driving up to the front of the hotel did not disappoint. In fact, I was able to park right outside on the road, although if you don't get as lucky as me don't worry as there is ample parking to the rear of the hotel for hotel and spa guests.
As I entered the hotel a sense of tranquility washed over me, inviting me to leave the outside world behind and immerse myself in a world of comfort. Which is exactly what I did! Our room wasn't quite ready as we arrived early so we took a seat in the lobby and I sunk into the sofa sighing a long (and probably a bit too loud) exhale.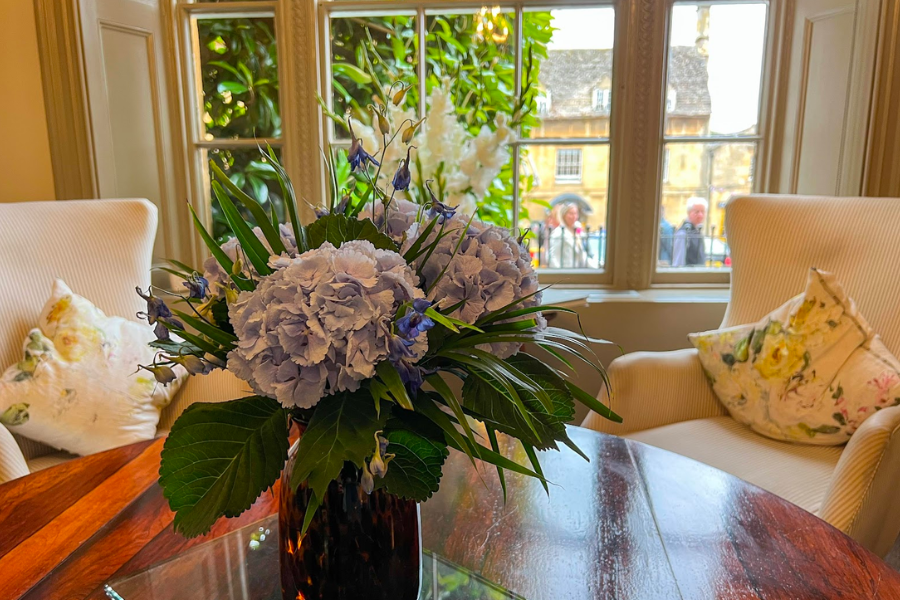 As I explored the hotel's interior, I discovered cozy corners and inviting lounges perfect to settle in with a good book or simply relax and enjoy the ambiance (with a pot of English tea). The attention to detail in the decor creates an environment that seamlessly blends comfort and sophistication. This also extends to the hotel's bar and bistro which is the perfect place to wind down while sipping on a fine wine, or if you don't drink like me then a creative mocktail.
Cotswold House Hotel Room Review
As I mentioned we were not staying in the main hotel we had one of the luxury cottages to the rear of the hotel within the gardens. What I loved about the cottage was how private it felt. There was a gate to enter with lots of greenery for privacy. If the weather had been nicer I'm sure we would have enjoyed sitting out and enjoying the sunshine.
You enter the cottage through glass doors that take you into the living area with a large sofa, flat-screen TV, table, and tea and coffee-making facilities. There is also a mini fridge and plenty of plug sockets for charging your devices!
To the left is the bedroom. As I was staying with my Aunt we asked for the beds to be separated. I loved the decor in the bedroom and appreciated the desk space and huge TV.
But the real test when I'm reviewing a hotel is the bed. Because let's face it, it's all about the bed! Well, I'm happy to report the bed was extremely comfortable. The sheets were soft and luxurious and this sleep-deprived mother had one of the best nights' sleep she's had in YEARS!
But I've skipped ahead. Before I got anywhere near the bed I spent a good amount of time in the bathroom. Probably too long. But as any mother or small children will agree there is nothing sweeter than being able to go to the bathroom alone without interruption haha.
The bathroom is just to the right of the living area and it has the biggest bath I've ever been in. It's clearly a 2 person bath meant for romantic getaways. But I had a LOVELY time all by myself in there catching up on some trashy TV on my Ipad. The toiletries were all locally made by a small business and smelt so good.
After spending an obnoxious amount of time in the bath I covered myself in moisturizer, wrapped myself up in the bathrobe, and made myself a cup of hot chocolate before heading to bed.
I was in heaven.
Every aspect of the room exudes a sense of luxury and I so needed it. Whether you choose a room in the main hotel or a cozy hideaway cottage like me, you can create for yourself a private retreat that feels like a true home away from home.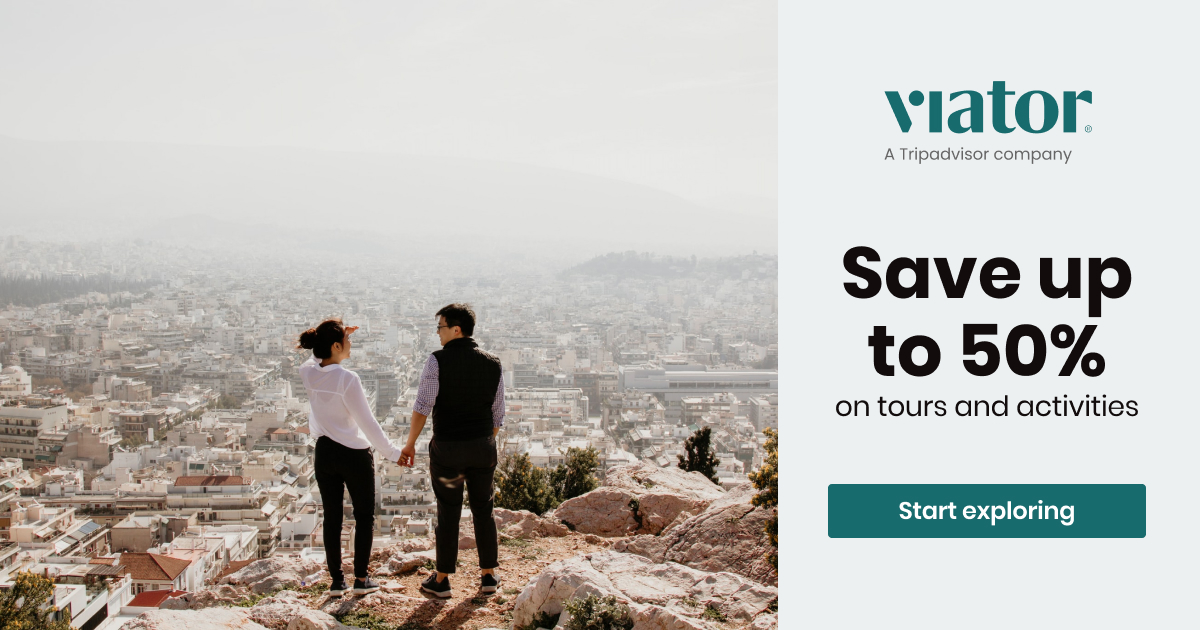 Reasons To Stay At Cotswold House Hotel and Spa
Location Location Location
Cotswold House Hotel Chipping Campden is right in the center of the town just next to the Market Hall. You couldn't get a better location. I was concerned about parking. But as I already mentioned parking on the road is free of charge and if you can't find a space there, then there is a large hotel car park available for you.
Gardens
So I didn't actually have a room in the main hotel. I was lucky enough to be staying in their garden cottage, which was just to the rear of the hotel within the gardens. I had no idea the gardens would be so beautiful. As I wandered around looking for the spa I found myself wrapped in a sense of tranquility. If it hadn't been raining I could easily have spent an afternoon sitting on one of the benches watching the world go by.
Whether you're seeking a moment of quiet contemplation or a leisurely walk, the gardens provide the perfect backdrop for your intentions.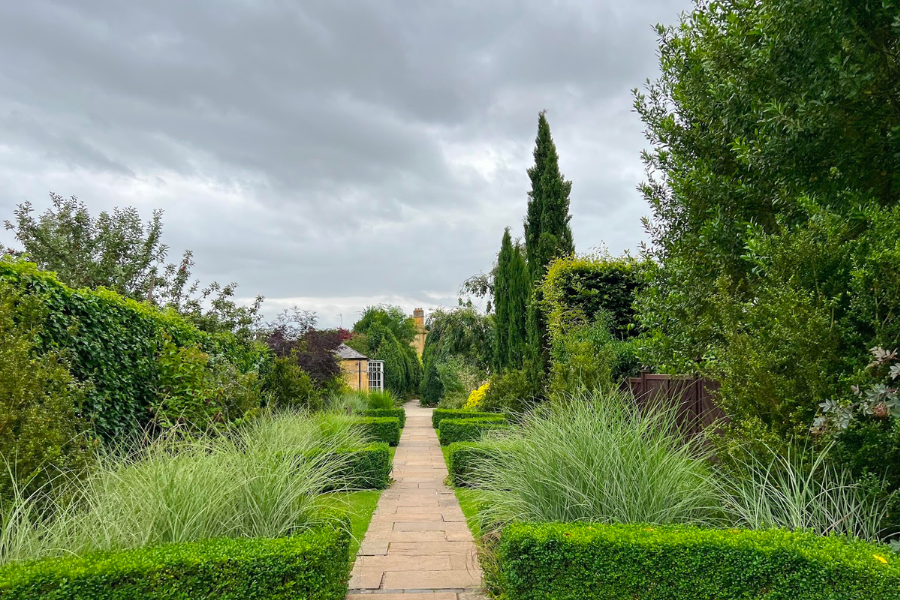 Within the garden, you'll find cozy spots where you can take a moment to unwind. Comfortable benches nestled beneath trellises offer a shaded oasis while inviting nooks beckon you to pause and appreciate the beauty that surrounds you. It's the perfect setting for journaling, reading a book, or simply enjoying the company of your own thoughts.
Unfortunately not for me though as it rained the whole time I was there! But next time I'll be bringing along my journal and yoga mat for sure!
Family Friendly
Although I didn't go with my family (mamma needed a break!) the hotel itself is family-friendly and provides cots at no extra cost. If you need a camp bed one can be provided in most rooms for a small extra cost.
Dog Friendly
I was so happy when I found out that it was a dog-friendly hotel! As a dog owner who travels a lot. It's just so much easier to bring Coco with us on trips. She's good as gold and suffers from the worst FOMO. Plus when visiting somewhere like The Cotswolds where it's all about long walks and pub dinners it's the perfect dog-friendly holiday in the UK.
I never thought that I would have found dog-friendly spa hotels in the Cotswolds though. So that really was a pleasant surprise.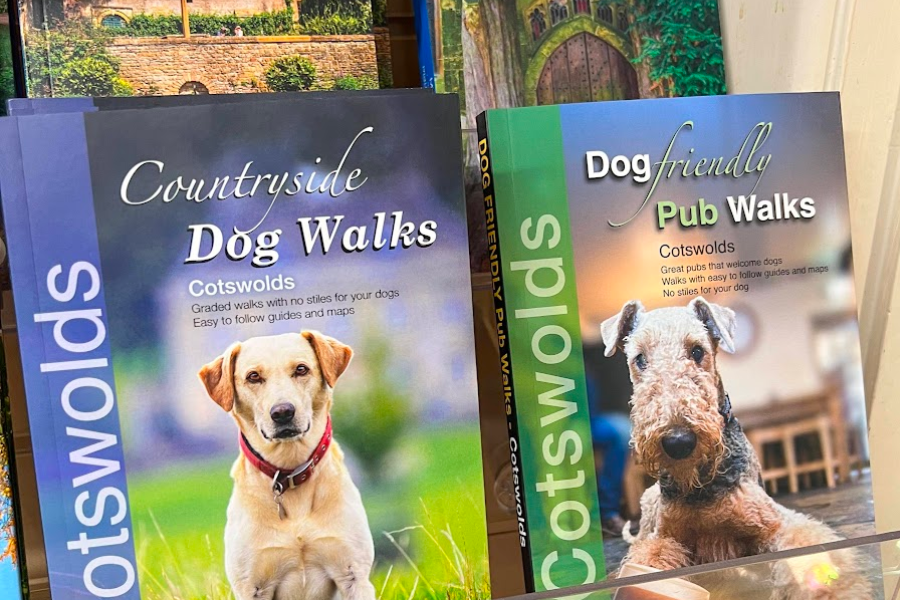 I'm not sure how many dog-friendly hotels in the Cotswolds there are but I'm pretty sure there aren't so many dog-friendly spa hotels in the Cotswolds so for me this gets Cotswold House big doggie bonus points from me.
Cotswold House Hotel Spa Review
The Spa itself is in a separate building the rear of the hotel at the back of the car park. We were warmly welcomed into the spa with the standard spa uniform of luxury robes and towels. I loved that rather than the throw-away slippers you normally get they gave us black flip-flops, which we both took home and are still using now.
When you book any Spa treatment you are able to use the pool and steam room before and after, so we got there a little early to settle in. Our treatments were one after the other so we each had plenty of relaxing time as well as our treatment time.
I opted for the trio of treatments (back massage, facial, and head massage), while she decided to pamper herself with a rejuvenating body scrub.
The trio of treatments was pure bliss. The massages and facial were all executed with meticulous attention to detail. What truly stood out was the unhurried pace – at no point did I feel rushed. It was evident that the therapists took their time to create a deeply relaxing experience. My skin felt amazing afterward and I could really see the glow… why don't I treat myself to more facials!?!
After the treatment, I found myself lounging in the pool area, sipping tea, and attempting to stay in the seam room for longer than 2 minutes.
As I left the spa with a sense of calm, which is pretty much what I was hoping for. It checked all of my boxes and although you pay spa prices, it's worth every penny. If you're seeking a day of relaxation, I wholeheartedly recommend the Cotswold House Hotel Spa.
Fig Restaurant Review
The Fig restaurant is the restaurant within the Cotswold House Hotel. I'd wandered in there during the day as I was in awe of the decor. The attention to detail in the small design touches is exquisite.
We opted for a pretty early dinner (as my main objective for the night was to spend it in the massive bathtub haha) so the restaurant was quiet when we arrived. Although it soon filled up in no time!
The carefully crafted menu showcases locally sourced ingredients and expertly prepared dishes that cater to a variety of tastes. Dining here is not just a meal – it's an experience that leaves a lasting impression. The menu was small enough to know you are eating in a good quality restaurant, and big enough to have several choices.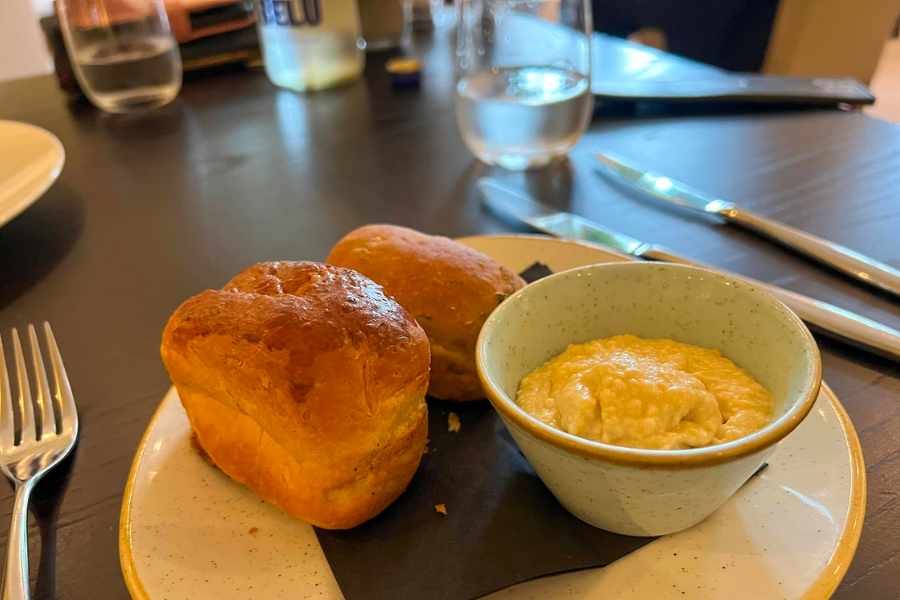 I started off with a classic combo – bread and hummus. The bread was fresh and warm, and the hummus had the perfect balance of flavors. It was simple but oh-so-satisfying.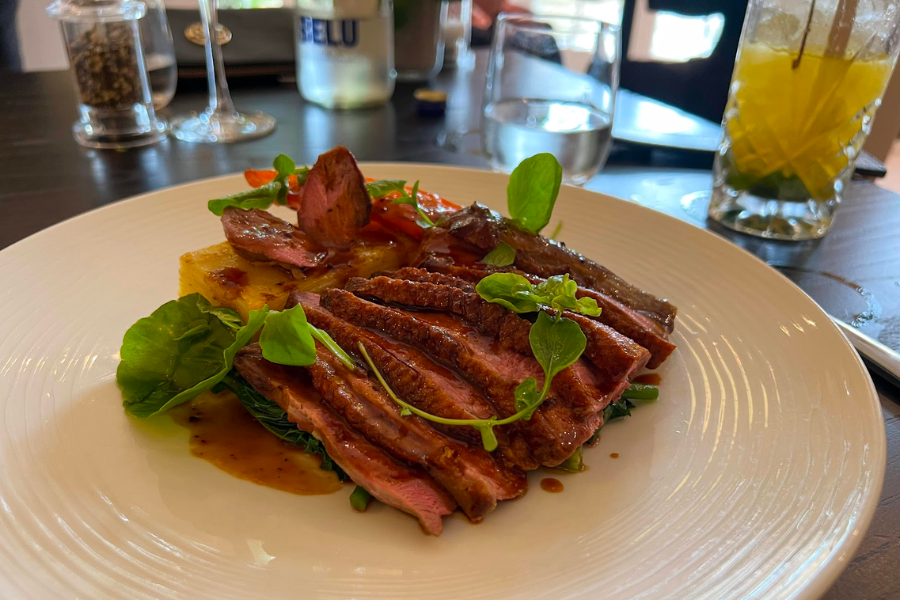 I was struggling to decide on a main dish I'm not normally a big fan of duck as it can be very fatty but I really wanted dauphinoise potato (which is what came with the duck) so I decided to risk it. Well, I'm glad I did as it was cooked to perfection, the duck was tender and full of flavor. The presentation was on point, and every bite was a delightful journey of taste and texture. A definite winner for those who appreciate a hearty dish.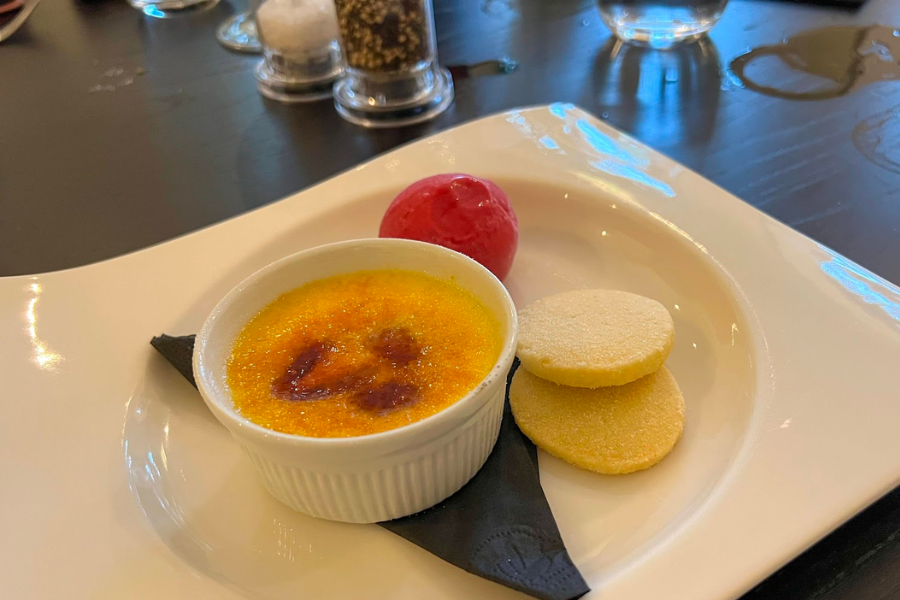 I played it safe ordering the crème brûlée for dessert. The crackling caramelized sugar on top gave way to a creamy, velvety custard beneath. It was delicious.
I don't drink and drinking water can get pretty dull so it's fun to mix things up sometimes. I asked if they had any mocktails and was recommended to have the Mango Fix Mocktail. The mocktail had a tangy twist that balanced out the sweetness.
Overall, the Fig Restaurant delivered a top-notch dining experience. From the flavorful duck to the indulgent crème brûlée, every dish was a hit. And that Mango Fix Mocktail? A must-try. If you're in the mood for a satisfying meal that hits all the right notes.
Cotswolds Hotels Review: A Quick Trip to Cotswold House Hotel and Spa
Conclusion
The Cotswold House Hotel and Spa isn't just a place to stay – it's an experience that lingers in your memory. From the moment you enter, you're enveloped in a world of luxury, comfort, and serenity.
If you're seeking a getaway that combines indulgence with tranquility, this charming retreat in the heart of the Cotswolds is waiting to welcome you with open arms.
Pin for later