It's been a while since I've spent the summer in the UK. But here I am back in England and as much as it's been lovely being here I've been missing some outdoor adventures in my life. So I began to do a bit of research and realized that there is a whole load of pretty awesome outdoor activities in the UK to be done.
In this blog post, I've rounded up 12 of my favorite outdoor activities to do in the UK. Whether you're a seasoned explorer or just looking to try something new, I've got you covered with a list of 10 awesome outdoor activities to make this summer unforgettable.
So, grab your sunscreen, and let's dive in!
Did You Get Travel Insurance Yet?

The Insurance companies I recommend are Hey Mondo, Safety Wing, and Travel Insurance Master

Hey Mondo is great if you are looking for a great value flexible policy. They offer single-trip cover, annual multi-trip cover, and long-term travel cover. Safety Wing is great value, with monthly coverage starting at $39. It's super easy to use, and it just renews each month. I currently use them as they offer me free cover for my son as part of my policy. I also use Travel Insurance Master for short trips.

Read my full travel insurance post here, where I go into detail about all companies.
Quick Tip: Book accommodation, tours, and transport ahead of time online to save money and stress.
Best UK Accommodation: Click here to check out the best accommodation in UK
Best UK Transport: Click here to book a bus, ferry, or train in UK
1. Hiking to New Heights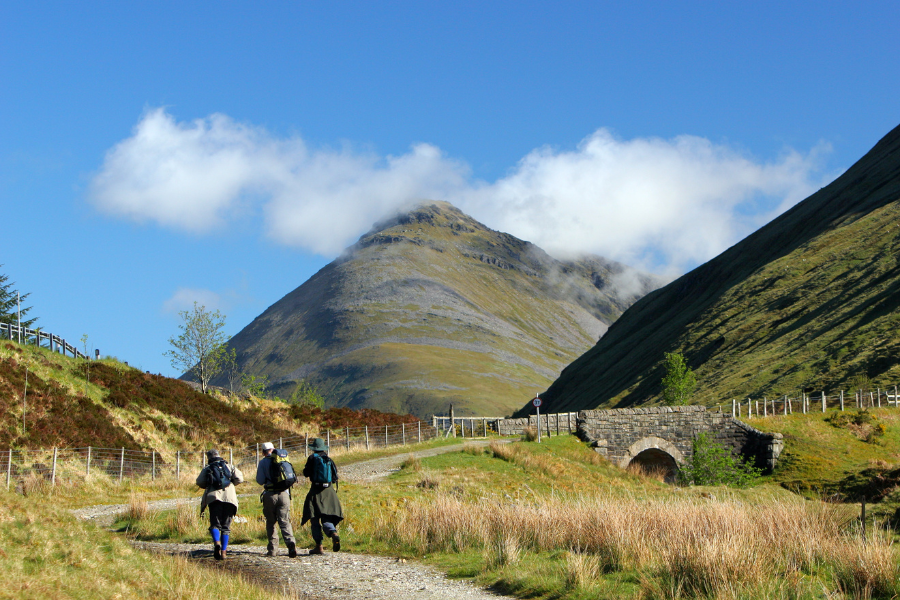 It's time to lace up those hiking boots and hit the trails!
From the iconic peaks of the Lake District to the stunning trails of the Scottish Highlands, the UK has it all. Whether you're up for a leisurely stroll or a challenging hike, you'll find trails that suit every level.
And the best part? The weather might surprise you, so pack your raincoat and embrace the unpredictable British climate. waterproofs are always a must when doing anything outdoors in the UK. One of the first things I did when I moved back here invested in a good pair of Gortex boots and a waterproof jacket!
Hiking in the UK isn't just about the exercise – it's a chance to connect with nature, soak in stunning vistas, and maybe even make a few sheep friends along the way.
2. Catching Waves
OK so it's no Sayulita or Costa Rica but I actually learned to surf in the UK and went regularly with friends. Sure, the water might be a bit colder than your usual tropical spot, but that's what wetsuits are for, right?
From the rugged coastlines of Cornwall to the epic breaks of Scotland, the UK's shores offer a surfing playground that's as diverse as it is thrilling.
Whether you're a seasoned pro or a newbie eager to catch your first wave, the UK's surf spots cater to all levels. So wax up your board, embrace the bracing sea breeze, and get ready to ride the swells that this stunning island nation has to offer.
3. Get On Your Bike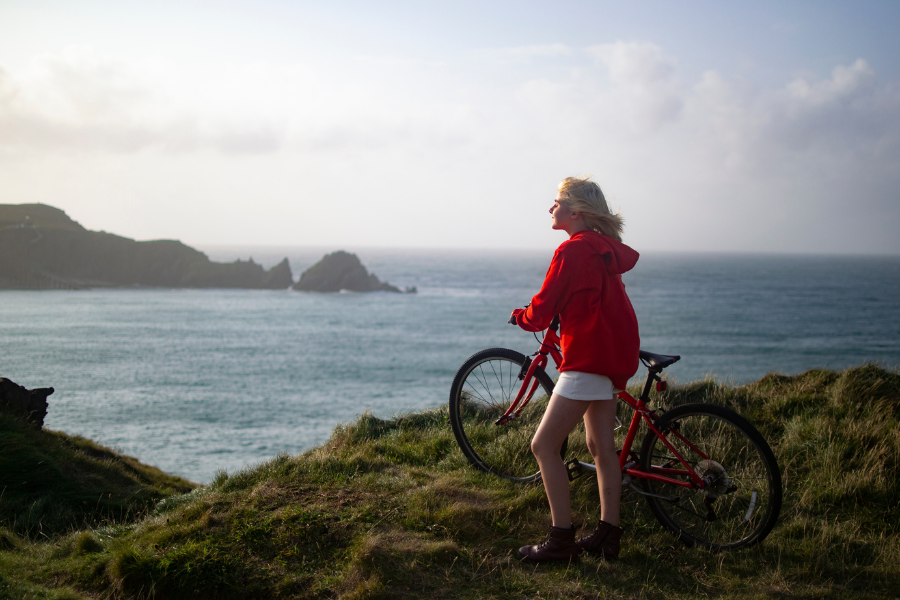 I'm not going to lie, cycling isn't my go-to outdoor activity in the UK. But it's becoming more and more popular.
From the rolling hills of the Cotswolds to the scenic routes along the coasts, the UK offers a plethora of cycling trails that cater to all levels of riders. Whether you're a leisurely cruiser or a hardcore cyclist, you'll find routes that suit your style.
And let's not forget about the historical sites and quaint villages you'll pass along the way – perfect for pit stops and photo ops.
One of the most popular and iconic bike routes in the UK is Hadrian's Cycleway. This incredible route takes cyclists on a journey through history, stretching approximately 174 miles (280 kilometers) across the northern part of England.
If that's a bit much for you then there is always my personal favorite cycle route, The Camel Trail. Starting from the charming town of Padstow, the Camel Trail takes you through picturesque countryside, alongside serene estuaries, and lush woodlands. The route is mostly flat, making it ideal for cyclists of all levels, from families with kids to avid riders seeking a leisurely ride.
4. Kayaking and SUP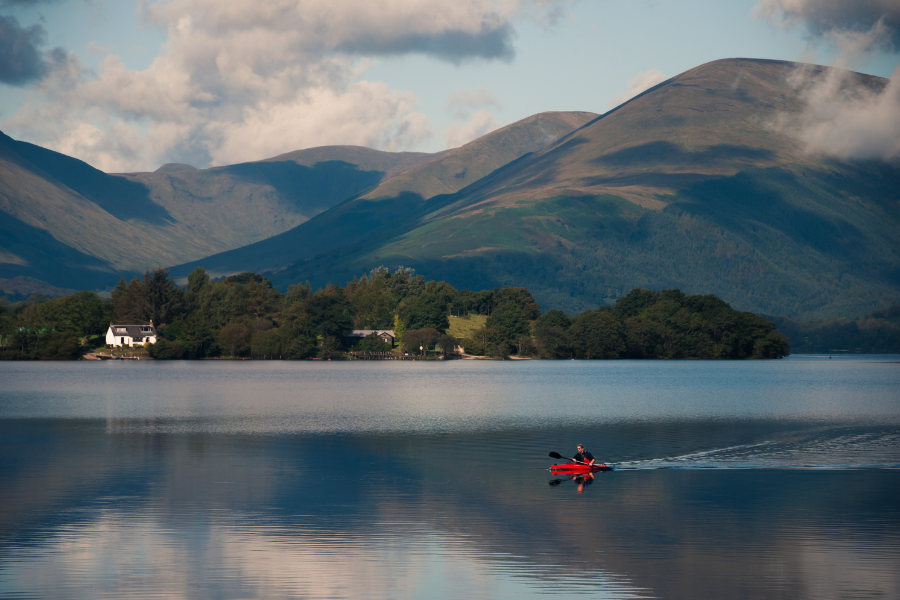 If you're looking for an exhilarating way to explore the UK's stunning coastlines and tranquil waters, kayaking and stand-up paddleboarding (SUP) are your go-to activities. Whether you're a seasoned water enthusiast or a beginner seeking a new adventure, these water sports offer a unique perspective of the UK's natural beauty.
From the serene beauty of Loch Ness in Scotland to the hidden coves of Cornwall, kayaking allows you to venture into nooks and crannies that are otherwise inaccessible.
5. Rock Climbing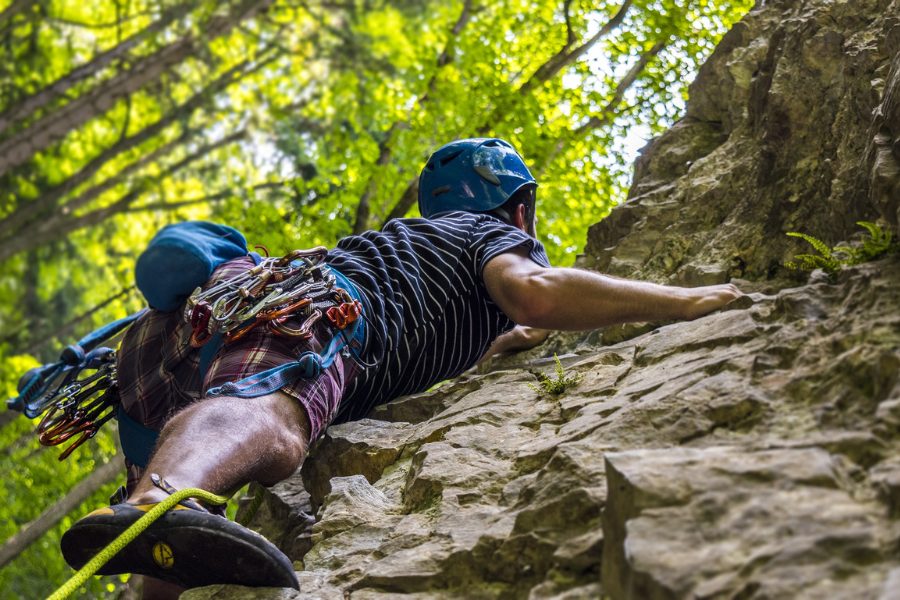 The UK's landscape is a rock climber's dream, with iconic spots like the Peak District, Snowdonia, and the Scottish Highlands offering a variety of climbing experiences. Whether you're a beginner looking to try outdoor climbing for the first time or a seasoned climber seeking a new challenge, the UK's climbing destinations have something for everyone.
Bouldering enthusiasts will find a haven in the Peak District, where gritstone boulders provide the perfect canvas for testing your skills and strength. Traditional climbers can tackle classic routes that have challenged generations of climbers, with the stunning backdrop of Snowdonia's dramatic peaks.
For those seeking coastal climbs, the sea cliffs of Dorset and Cornwall are waiting to be conquered. Imagine scaling limestone cliffs overlooking the crashing waves – it's a blend of physicality and awe-inspiring natural beauty that's hard to match.
And let's not forget about indoor climbing centers, which are fantastic for honing your skills and building strength year-round. They're a great starting point for beginners and a place for experienced climbers to stay in shape between outdoor adventures.
And if you're looking for gear, check out the Climbing House – they've got everything you need to get started.
6. Scuba Diving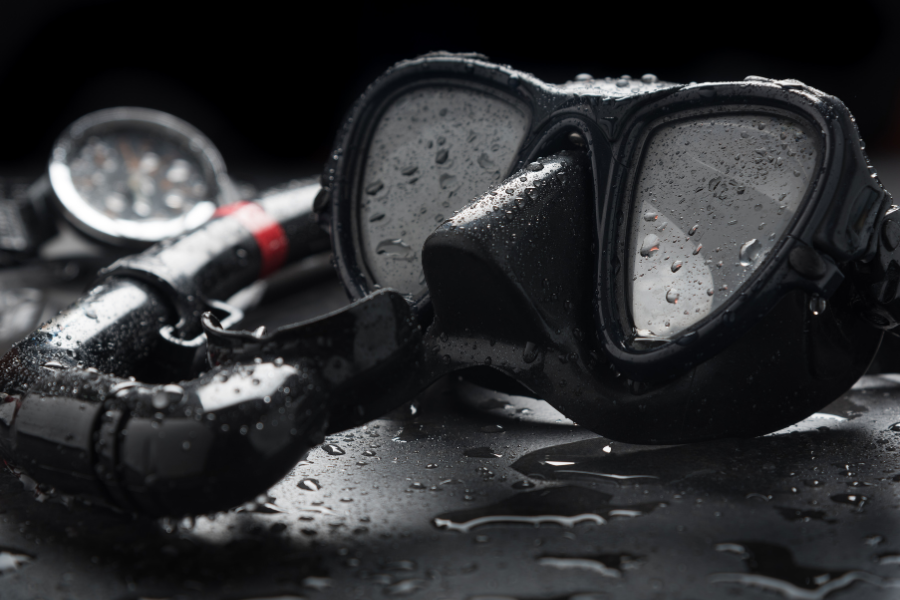 Now I know what you're thinking. The UK is WAYYYY too cold to be scuba diving. I get it, I do. But hear me out. I actually did my Open Water diving course in Devon and although it was cold, it was also pretty magical.
The UK boasts some of the best scuba diving experiences from shipwrecks to vibrant marine life, the UK's coastal waters offer a diverse and captivating underwater world that's waiting to be explored.
One of the standout destinations for scuba diving in the UK is the Isles of Scilly, where crystal-clear waters reveal vibrant marine life and stunning underwater landscapes. Imagine diving among colorful reefs, encountering playful seals, and discovering the secrets of sunken shipwrecks – it's a true aquatic adventure.
For history buffs and wreck diving enthusiasts, the Scapa Flow in the Orkney Islands is a must-visit. This historic site is home to a number of World War I wrecks, providing a haunting glimpse into the past while offering exceptional diving opportunities.
The Southwest coast, from Cornwall to Devon, is renowned for its diverse marine life and underwater rock formations. Here, you can dive alongside curious seals, explore underwater caves, and swim through kelp forests that create a surreal underwater landscape.
And if you're into drift diving, head to the Sound of Mull off the west coast of Scotland. The strong currents in this area create an exhilarating experience as you glide past breathtaking underwater scenery, encountering marine life and enjoying unparalleled visibility.
7. Camping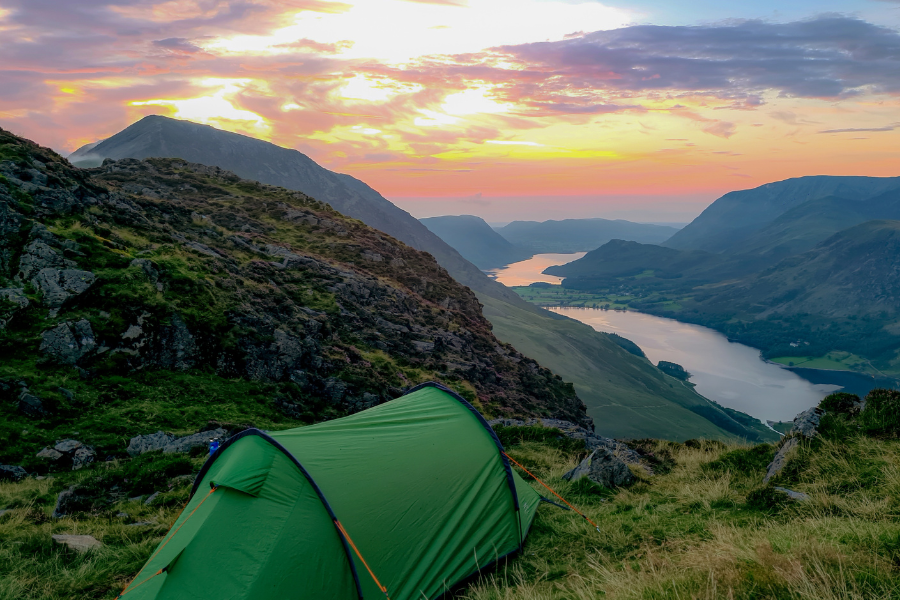 So camping is more of a wrap-around activity you can team up with something else on this list. Like hiking and camping in the Lake District. Or Surfing and camping in Newquay.
I mean, Imagine pitching your tent against the backdrop of the Lake District's rolling hills, waking up to the gentle sound of waves on the shores of a Scottish loch, or falling asleep under the starry skies of Dartmoor National Park (the only place in the UK that you can still wild camp legally). The beauty of camping in the UK is that you're spoiled for choice when it comes to breathtaking landscapes.
Whether you're a seasoned camper or a newbie, the UK has camping options to suit your style. From traditional campsites with all the amenities to wild camping for the more adventurous, you can tailor your camping experience to match your preferences. Want to camp near a charming village, a tranquil river, or a serene lake? You've got it.
And let's not forget about the joy of campfires and outdoor cooking – roasting marshmallows and sharing stories around the fire is an essential part of the camping experience. Plus, camping offers the chance to disconnect from screens and reconnect with the natural world, whether you're exploring hiking trails, stargazing, or simply enjoying quality time with loved ones.
The unpredictable British weather is all part of the camping adventure, so be prepared for a mix of sun, rain, and everything in between. Layer up, pack your waterproofs, and embrace the elements – after all, the changing weather is part of the charm.
8. Sailing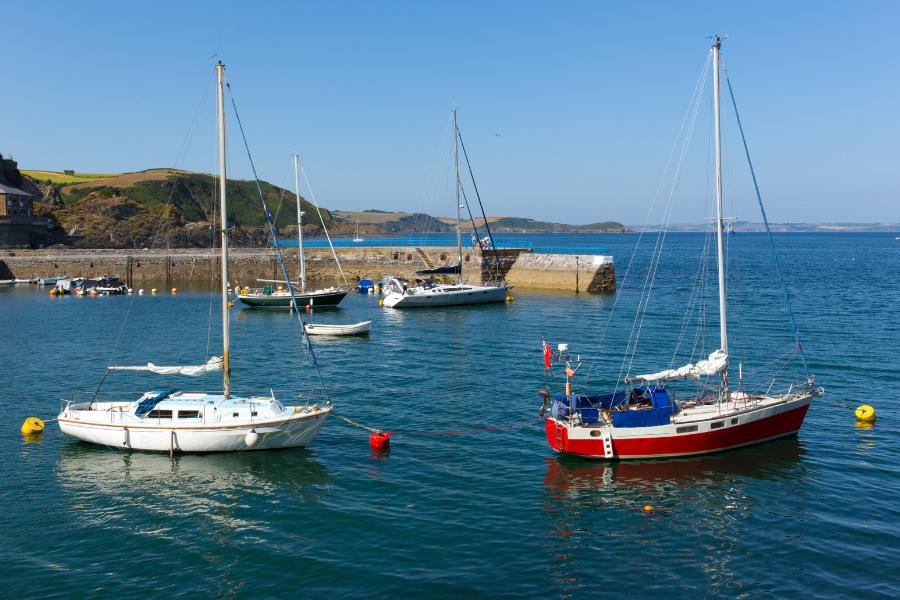 The UK is one of the best places to learn to sail. I actually took my first sailing class very recently on our local lake. Sailing is pretty big here as we are an island and so most coastal towns have sailing clubs and practice lakes. The UK's diverse sailing opportunities cater to sailors of all levels and preferences.
From navigating the rugged coastlines of Cornwall to exploring hidden coves and seaside villages accessible only by boat, it's a sailor's dream come true.
For those seeking a taste of island life and a real challenge then sailing around Scotland's Hebrides offers an unforgettable experience. Discover remote anchorages, encounter diverse marine life, and marvel at the dramatic landscapes that make this sailing destination truly unique.
But don't worry if you're new to sailing – the UK offers a range of options for beginners, from chartering boats with experienced skippers to taking sailing courses at coastal sailing schools. It's a chance to learn the ropes, literally, while soaking up the maritime atmosphere.
The UK's sailing scene is not just about navigating the waves; it's about embracing the seafaring lifestyle and immersing yourself in the coastal culture.
9. Horse Riding
Picture yourself trotting through the lush meadows of the Cotswolds, with charming villages and historic sites as your backdrop. Or maybe cantering along the golden sands of Camber Sands in East Sussex, the sound of the waves adding a rhythmic soundtrack to your ride.
If you are a horse rider then the UK offers some pretty unique riding experiences. Bridle paths that lead you through ancient forests, alongside historic castles, and even across Roman roads. Riding here can feel like stepping into a time machine as you navigate the same paths that knights and travelers once traversed.
And if you're new to horse riding, fear not – many equestrian centers across the UK offer lessons for beginners, allowing you to build your confidence before venturing out on trails. For experienced riders, the UK's riding schools provide the chance to explore new terrains and learn about the local equestrian culture.
Horse riding in the UK isn't just about physical activity – it's about immersing yourself in the beauty of the British countryside.
10. Explore National Trust Gardens
Looking for a more leisurely outdoor activity? Then the National Trust may just have the answer. From manicured lawns to wildflower meadows, the gardens of the National Trust offer a captivating blend of horticultural artistry and natural wonder.
The National Trust takes pride in preserving some of the most stunning gardens across the UK, each with its own unique charm and character. Whether you're strolling through the historic gardens of stately homes or wandering along coastal paths surrounded by vibrant flora, every garden tells a story that's waiting to be discovered.
From the symmetrical design of Hidcote Manor Garden to the diverse plant collections of Stourhead, each garden is a masterpiece that reflects the passion and dedication of its creators.
The National Trust gardens are not just about flowers and plants – they're an invitation to step back in time and experience the history, culture, and artistry that shaped these outdoor spaces. Whether you're admiring ancient trees, discovering hidden corners, or simply basking in the tranquility of a well-tended garden, the experience is sure to leave you feeling rejuvenated and inspired.
Quick Tip: View my full UK packing guide here including a downloadable checklist.
Pin for later