Looking for the best things to do in Chipping Campden? Thinking of visiting the Cotswolds but not sure where to visit? Well if cobblestone streets, historic cottages, and that old-world English charm are your jam, then you need to visit Chipping Campden in the Cotswolds.
Paying a visit to The Cotswolds has been on my UK itinerary for the longest time… probably since I first watched The Holiday. So when I was invited to The Cotswold House Hotel recently I jumped at the chance.
I'm not going to lie though, before arriving I didn't really know what to expect, and I had no idea about the best things to do in Chipping Campden. But never fear, you don't need to make the same mistakes as I did because in this complete guide to Chipping Campden in the Cotswolds I've rounded up everything I learned on my short break in the Cotswolds so you can plan the perfect Cotswold holiday.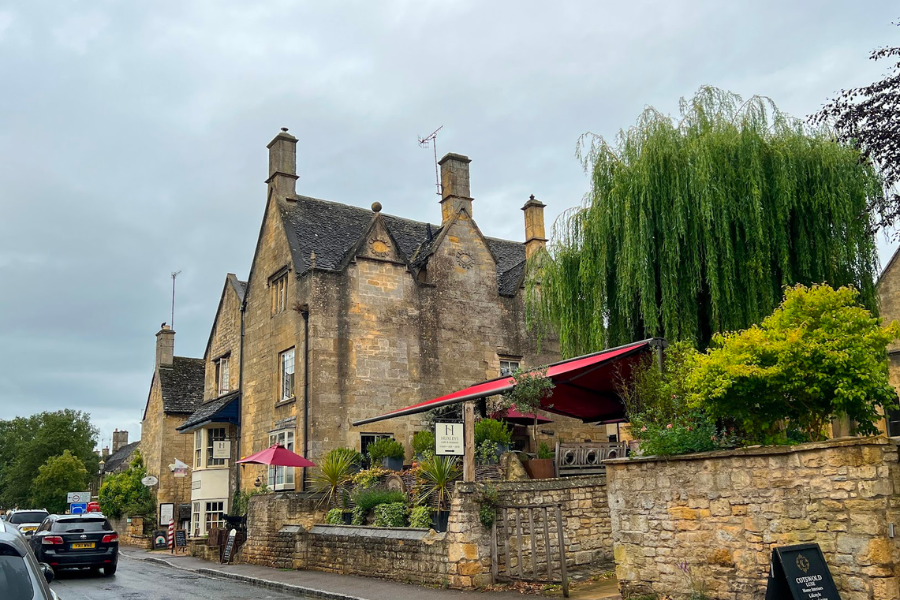 Did You Get Travel Insurance Yet?

The Insurance companies I recommend are Hey Mondo, Safety Wing, and Travel Insurance Master

Hey Mondo is great if you are looking for a great value flexible policy. They offer single-trip cover, annual multi-trip cover, and long-term travel cover. Safety Wing is great value, with monthly coverage starting at $39. It's super easy to use, and it just renews each month. I currently use them as they offer me free cover for my son as part of my policy. I also use Travel Insurance Master for short trips.

Read my full travel insurance post here, where I go into detail about all companies.
Where is Chipping Campden
Chipping Campden is a small market town in the Cotswold district of Gloucestershire, England. Chipping Campden is approximately 90 to 100 miles (about 145 to 160 kilometers) northwest of London.
Quick Tip: Book accommodation, tours, and transport ahead of time online to save money and stress.
Best Chipping Camden Tours: Click here to check out the top Chipping Camden tours
Best Chipping Camden Accommodation: Click here to check out the best accommodation in Chipping Camden
Best Chipping Camden Transport: Click here to book a bus, ferry, or train in Chipping Camden
How to Get to Chipping Campden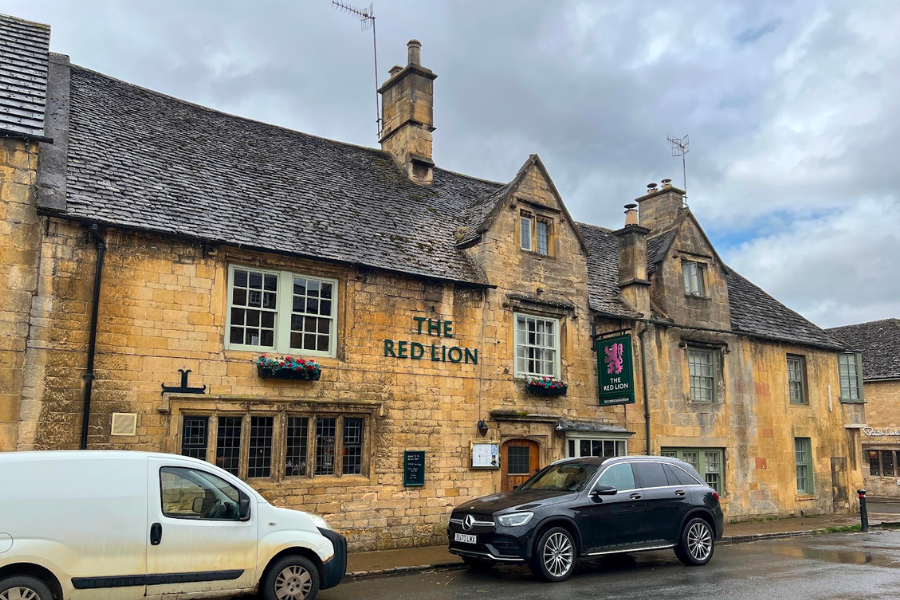 Getting to Chipping Campden requires a combination of road or rail, depending on your starting point and your preferred mode of transportation. Here's a general guide on how to get there from various locations:
By Car: Take the M40 motorway heading northwest. Exit at junction 8 for Oxford and Cheltenham and continue on the A40. Then turn onto the A44 heading towards Evesham, which will take you to the north of Chipping Campden.
By Train: The nearest mainline railway station to Chipping Campden is Moreton-in-Marsh. Trains regularly depart from London Paddington to Moreton-in-Marsh, and the journey usually takes around 1.5 to 2 hours. Once at Moreton-in-Marsh, you can catch a local bus or taxi to Chipping Campden, which is around 6 miles (9.6 km) away.
By Car: Head south on the M42, then take the M40 southbound. Exit the M40 at Junction 15 and follow the A429 south towards Moreton-in-Marsh and Stow-on-the-Wold. Turn onto the B4035 towards Chipping Campden.
By Train: Take a train to Moreton-in-Marsh and then proceed by bus or taxi to Chipping Campden.
By Bus: Various local bus services connect Chipping Campden to surrounding towns and villages, including Moreton-in-Marsh and Stratford-upon-Avon. The frequency of buses can be limited, especially on Sundays, so it's good to check schedules in advance.
The Closest Airport to Chipping Campden:
The nearest international airport to Chipping Campden is Birmingham Airport. From there, you can take a train to Moreton-in-Marsh via Birmingham New Street or drive directly to Chipping Campden.
Renting a Car:
If you're planning to visit Chipping Campden as part of a larger UK trip, you might also consider renting a car for flexibility, especially if you're keen on exploring the broader Cotswolds region at your own pace.
Top 10 Best Things To Do in Chipping Camden
1. Explore the Historic High Street with its Beautiful Limestone Buildings: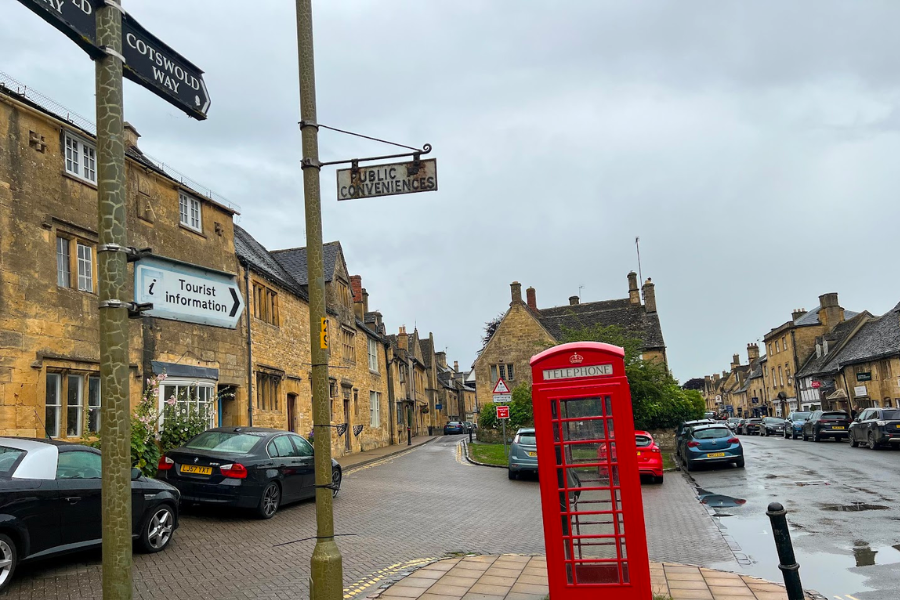 The High Street in Chipping Campden is like taking a step back in time. The stunning limestone buildings, make you feel like you're in a Jane Austen novel. Every storefront has its own unique charm, a testament to the town's rich history and heritage.
I especially enjoyed browsing in the shops for home decor goods and locally produced food in the delis and bakeries.
2. Visit St. James' Church, a Stunning Medieval Masterpiece: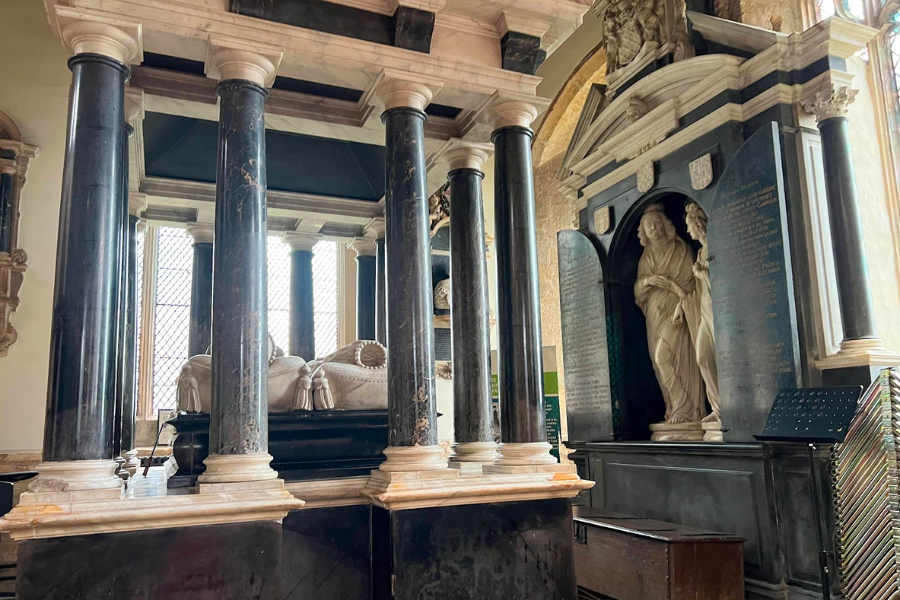 This isn't just another church; it's a medieval gem that stands tall, narrating stories of centuries gone by.
The intricate carvings, the stunning stained glass windows, and that hauntingly beautiful aura make St. James' Church an absolute must-visit.
3. Wander Around Hidcote Manor Garden, a National Trust Gem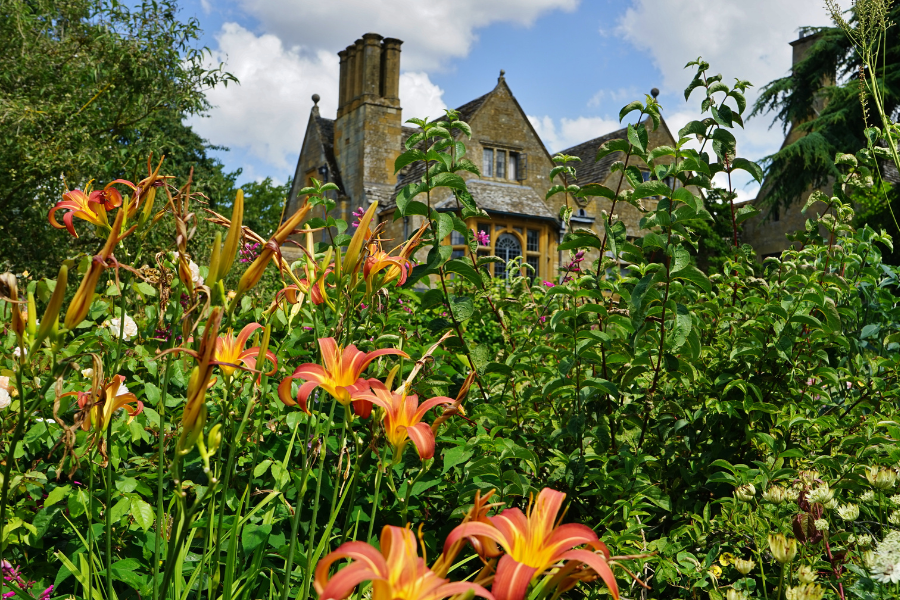 This beautifully designed garden is a paradise for nature lovers. Each section is a different theme, a new world to explore.
4. Enjoy a Traditional Cream Tea at One of the Charming Tea Rooms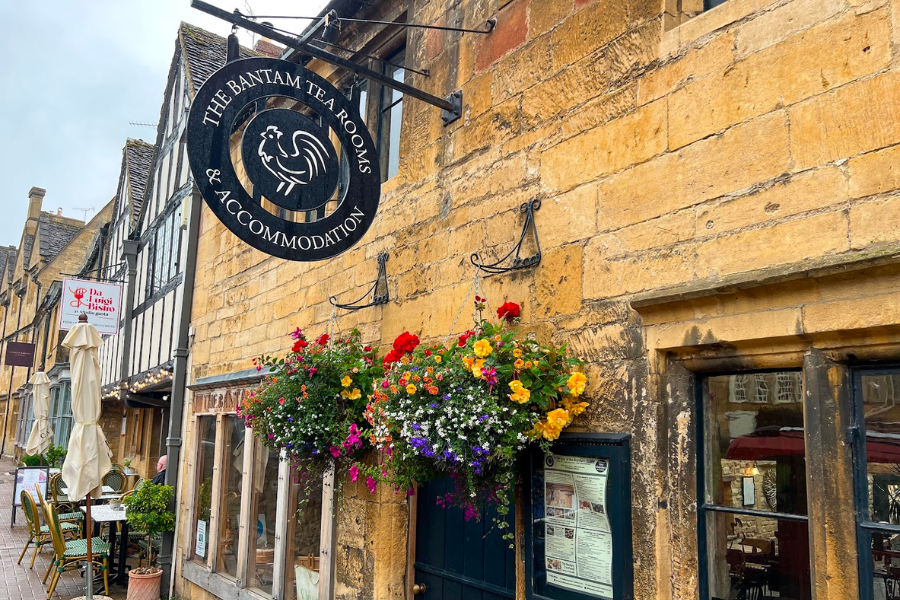 Is there anything more British than a delightful cream tea?
The tea rooms in Chipping Campden are straight out of a storybook. Delicate pastries, rich clotted cream on warm scones, and that perfect brew – it's a culinary experience that shouldn't be missed.
TOP TIP: Treat yourself to the ultimate luxury afternoon tea experience at the Cotswold House Hotel restaurant.
5. Discover Local Arts and Crafts at Court Barn Museum
I didn't go in here personally as I just didn't have the time. But If you're keen on diving into the town's artistic roots, Court Barn Museum is your stop. Celebrating local craftsmen and their incredible artistry, this museum offers a rare insight into Chipping Campden's artistic evolution.
As well as the permanent displace documenting the area's rich history with arts and crafts, they also have temporary exhibitions highlighting the work of modern artists from the area.
6. Take a Leisurely Walk on the Cotswold Way Footpath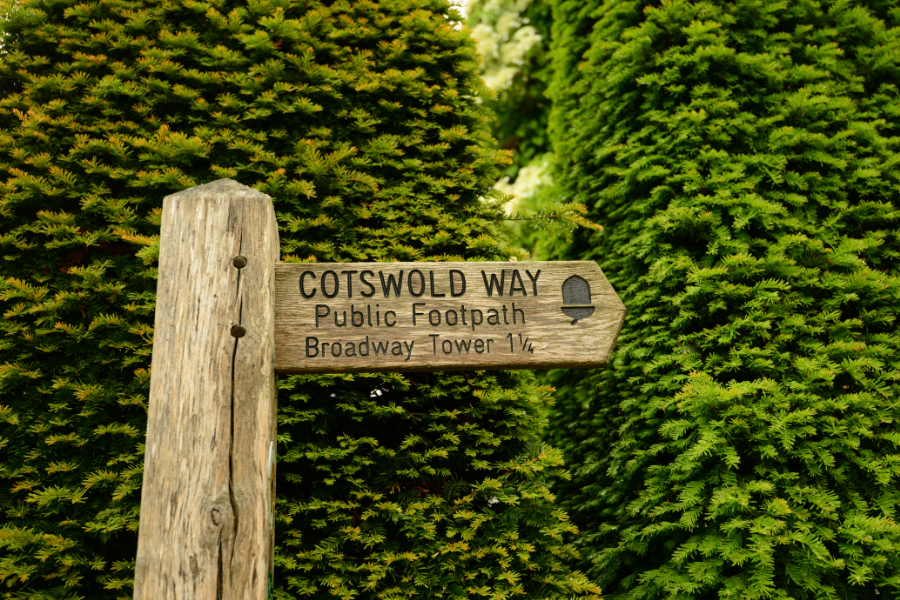 Craving some fresh air and nature?
The Cotswold Way footpath offers picturesque trails that showcase the best of the English countryside. Whether you're up for a full hike or just a casual stroll, the beauty of the Cotswolds will leave you spellbound.
7. Visit Chipping Campden Market Hall, an Iconic Landmark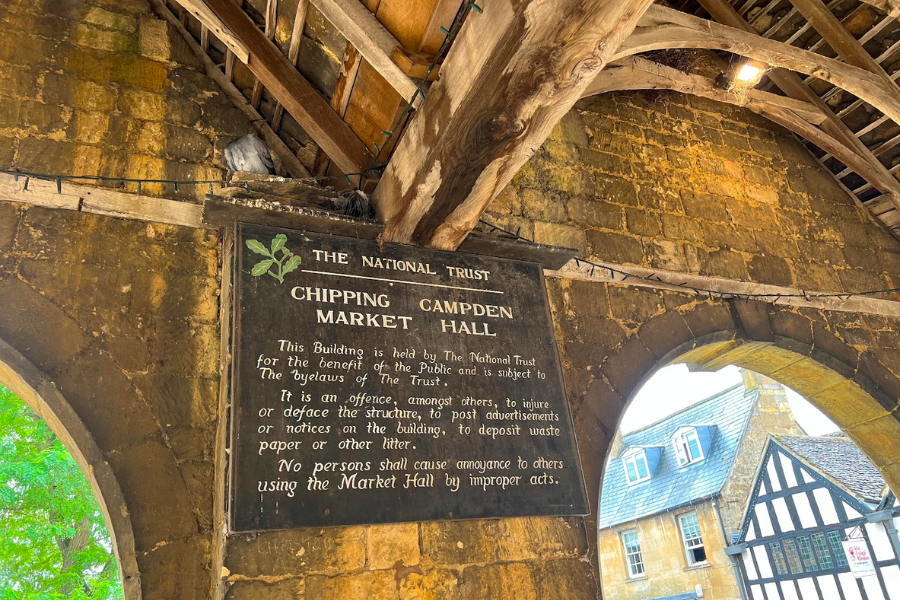 Symbolic of the town's bustling trade history, the Market Hall is more than just a building; it's a beacon of Chipping Campden's past. The timber-framed structure, even today, hosts local vendors and brings the community together.
8. Enjoy a Luxury Spa Day
If you're planning a trip to Chipping Campden, I highly recommend slotting in some 'me time' at this spa. On my recent visit, I spent a glorious afternoon relaxing in the Spa at The Cotswold House Hotel and Spa and it was a little slice of heaven. You can read my full review of my spa experience and hotel stay here.
9. Admire the Unique Architecture of the Almshouses
These historic dwellings are a testament to the town's commitment to community welfare. With their distinctive design and noble purpose, the Almshouses offer a unique perspective into the town's charitable history.
10. Explore Dover's Hill, Offering Breathtaking Views of the Cotswolds
And to round off your trip, make your way up to Dover's Hill. The panorama of the Cotswolds from this vantage point is nothing short of mesmerizing. The rolling hills, the patchwork fields, and the distant spires – it's the perfect spot to reflect on your journey.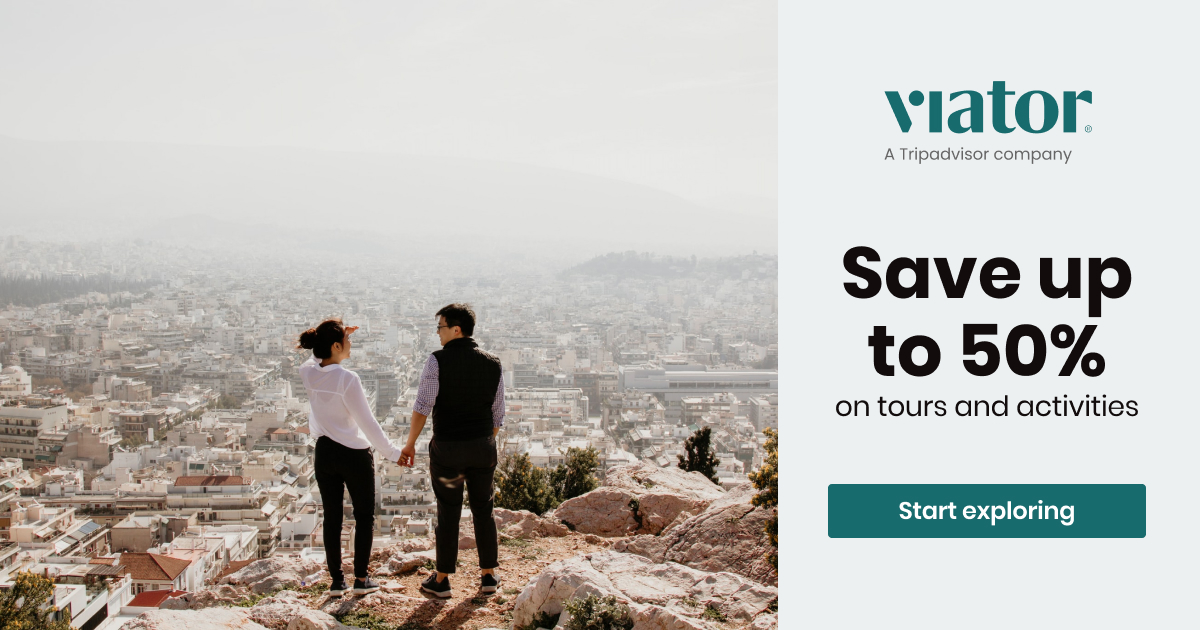 Where To Eat In Chipping Campden
Chipping Campden, as it turns out, is a foodie's paradise. It offers a wonderful fusion of traditional Cotswold fare with modern gastronomy. Here's a roundup of the best places to eat in Chipping Campden:
Fig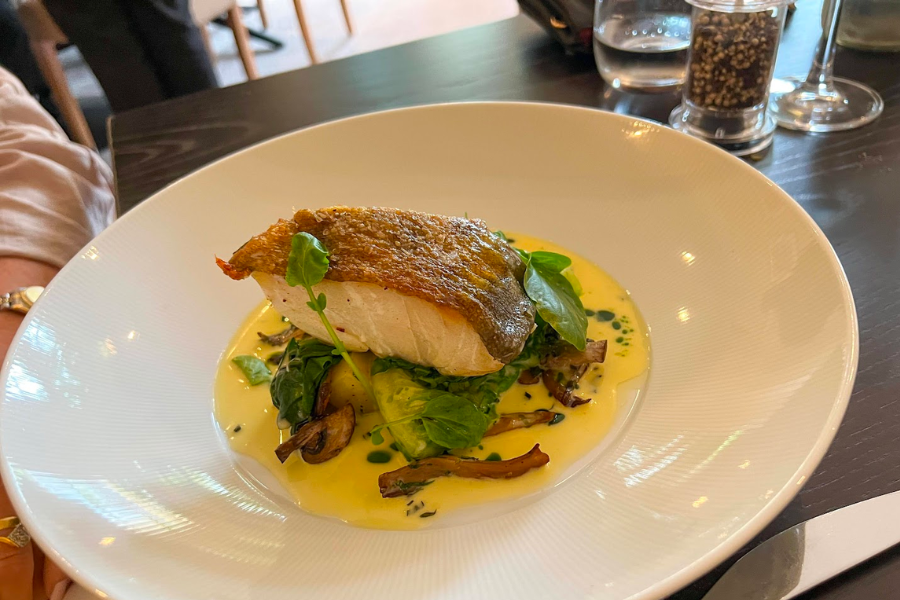 Dining here isn't just a meal; it's an experience.
Set within the elegant premises of the Cotswold House Hotel, the restaurant is a true gourmet haven. Their menu is a delightful blend of traditional and innovative, showcasing the best of seasonal Cotswold produce.
If you're looking for a sophisticated culinary treat, this place is an absolute must-visit.
A historic gem right on the High Street, it serves up scrumptious classic British dishes. Think savory pies, fresh fish, and delightful roasts. The cozy interiors, with its beams and log fires, add to the experience. Oh, and don't miss their famous curry night!
Need a change of palate? Dive into delectable Mediterranean delights here. The moussaka and hummus are to die for. Plus, they have a sweet little courtyard for those sunny days.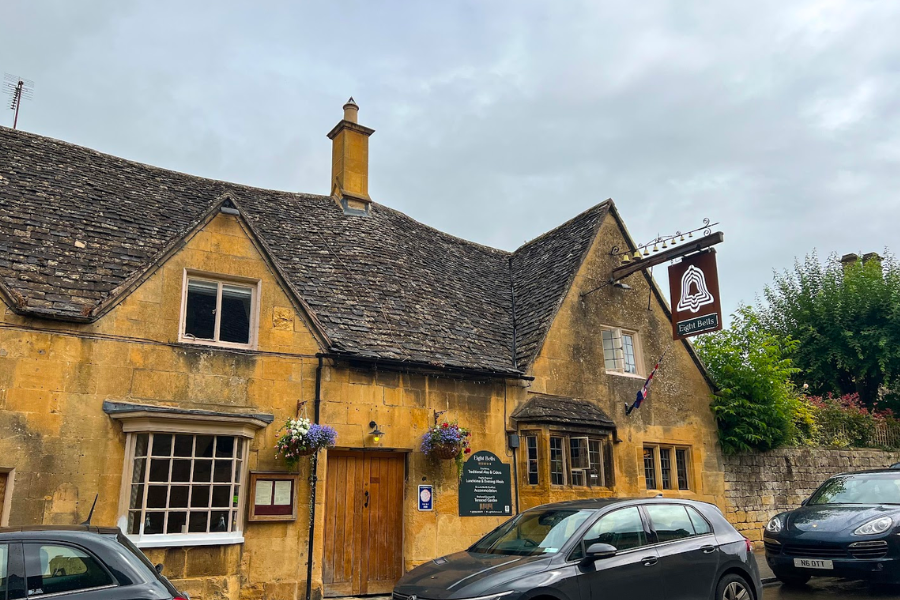 This 14th-century inn offers both a cozy indoor dining experience and a beautiful garden setting. Their menu is a mix of classic and contemporary, and everything's prepared using local produce. The lamb and seasonal veggies were just melt-in-the-mouth!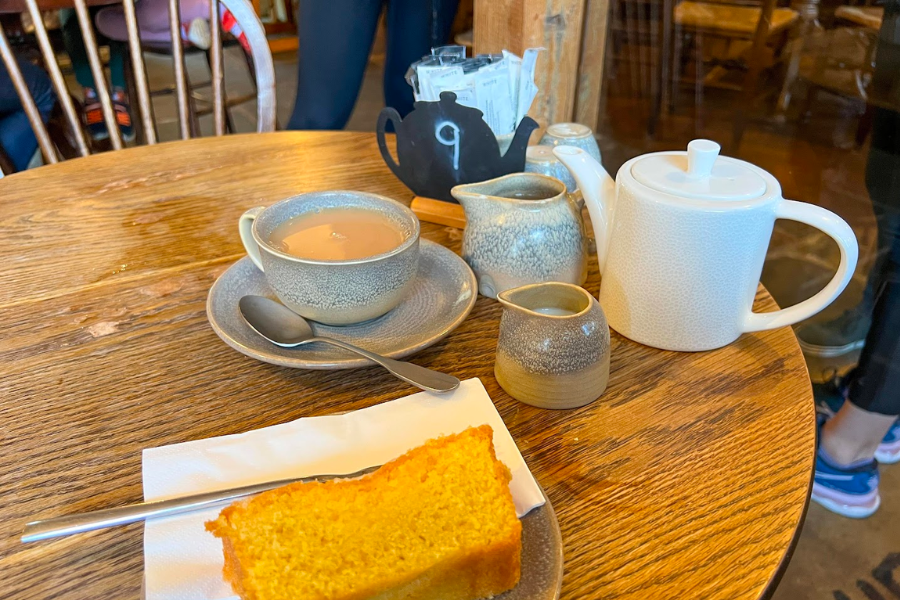 This place is the spot for traditional British cream teas. Those fluffy scones, clotted cream, and homemade jams – it's a slice of heaven! Plus, they've got a range of delicious cakes and a heartwarming ambiance.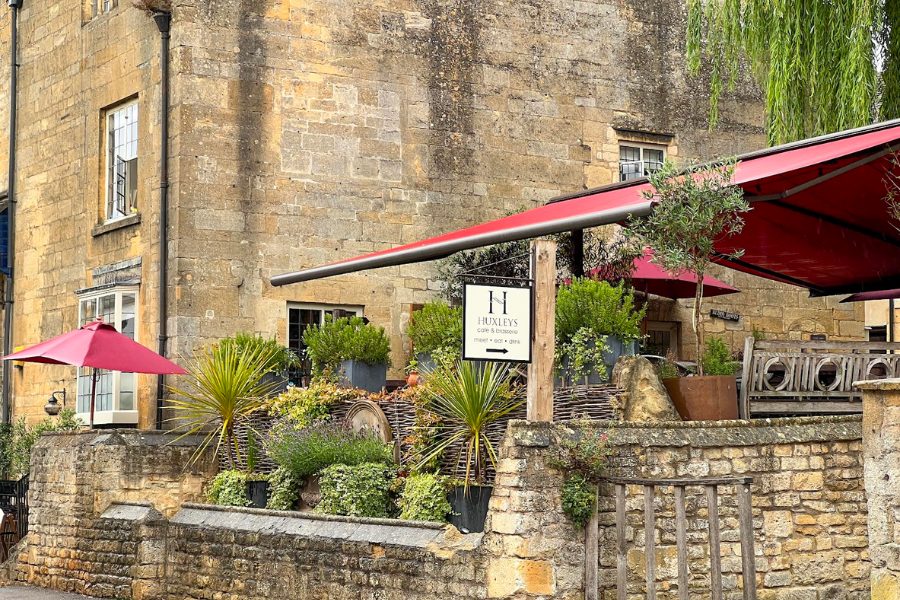 Looking for something chic yet cozy? Huxleys blend the modern bistro feel with classic Cotswold charm. Their wine list is impressive, and their tapas-style dishes were delightful.
Chipping Campden Money Saving Tips
Budget Accommodation in Chipping Campden
Let's face it. One of the biggest expenses you are going to have when visiting Chipping Campden is accommodation. Now while I'm all about the luxury hotel stays these days I'm fully aware that just a few years ago I was firmly in the budget accommodation camp!
If you want to save money when visiting the Cosstwolds then opt for B&Bs instead of luxury hotels. They're cozy, welcoming, and often a lot cheaper. Or why not pitch your tent in one of the local camp sights? Or if you have the budget to rent a camper van it could be a great option as that way you have accommodation and transport costs all in one.
If you're staying longer, consider self-catering cottages. Cooking a few meals can save a bundle!
Eat Smart:
Go for the early bird specials at restaurants. Many places offer discounted meals if you dine a bit earlier.
I love a good picnic! Grab local cheeses, bread, and maybe a bottle of cider, and head to a scenic spot. There are so many cute delis and bakeries in Chipping Campden you will be spoilt for choice.
Enjoy the great outdoors:
Lace-up those hiking boots and explore the Cotswold Way footpath. The views? Priceless!
When you arrive in Chipping Campden I'd recommend going directly to the Visitor's information center. When I went in they were super helpful and had some free maps. Although it is worth a small investment to get a slightly better map and guide. It will likely cost under £5.
Book Your Transport in Advance:
If you're traveling from afar, book your train tickets to Moreton-in-Marsh in advance. Prices tend to hike up closer to the date so the sooner you can look the better.
You could also consider biking. It's a fantastic way to see the Cotswolds and keeps those travel costs low. You could rent a bike locally or even buy a secondhand bike to cycle to Cotswold Way could save you money on transportation.
Packing Advice For Chipping Campden
Let's face it, packing for anywhere in the UK is a bit of a nightmare, thanks to the unpredictability of the weather! It's especially difficult in the Summer time as anything could happen! At least in the winter, you can be sure its going to be cold and wet haha.
Layers, Layers, Layers:
The English weather is notorious for its unpredictability. Think lightweight cardigans, jumpers, and warm wraps that can easily be thrown on or off.
Even in summer, a lightweight jacket is a must. For colder months, a warm coat is essential.
Footwear:
Comfortable walking shoes are crucial. You'll likely be exploring those cobbled streets and scenic footpaths.
If visiting in wetter months, consider packing wellys. And for the warmer season, a pair of stylish sandals will do the trick.
Weather Gear:
An umbrella or a light raincoat. As I said, the English weather can surprise you!
Sunglasses and sunscreen for those occasional sunny days.
Elegance for the Evening:
A nice dress or outfit for dining out or attending any special events (like the famed Campden Music Festival) wouldn't go a miss. There are some lovely restaurants in Chipping Campden ad while there isn't really a dress code you won't look out of place in a dress and heels.
Don't forget some accessories to jazz things up. Think scarves, jewelry, or a stylish hat.
Picnic Supplies:
If you're planning to save money or just enjoy the local outdoors, pack a lightweight picnic blanket and maybe a reusable cutlery set. If you buy them here expect to pay a hefty price. Much better to order something like this online and bring it with you.
Quick Tip: View my full UK packing guide here including a downloadable checklist. And check out my UK Essentials shopping list here.
Tech & Gadgets:
Camera or smartphone with a good camera. Trust me; you'll want to capture Chipping Campden's beauty!
Portable charger. You'll thank me when you're in the middle of capturing the perfect shot and your battery's low.
UK plug adapter if you're coming from abroad.
Guidebook & Map:
While I'm all for getting delightfully lost, a local map or a guidebook can be handy. Plus, it adds to the fun of planning your day! If you don't get one before your visit pop into the visitors center and they will be able to hook you up.
Reusable Water Bottle:
Stay hydrated while reducing plastic waste. Many places will refill it for you, too.
Toiletries & Personal Items:
Remember, if you're staying at places like the Cotswold House Hotel, they might already provide some essentials. But if you are staying in budget accommodation or camping you are going to need to pack all your toiletries.
Mini first-aid kit with basics like plasters, painkillers, and any personal medications.
Backpack or Day Bag:
Something lightweight and comfortable to carry your daily essentials during your adventures.
Remember, the key is to balance comfort with style. Chipping Campden is a blend of laid-back countryside vibes and English elegance, so your packing should reflect that.
Quick Tip: View my full essential tech packing list here.
Where To Stay In Chipping Campden
The Cotswold House Hotel & Spa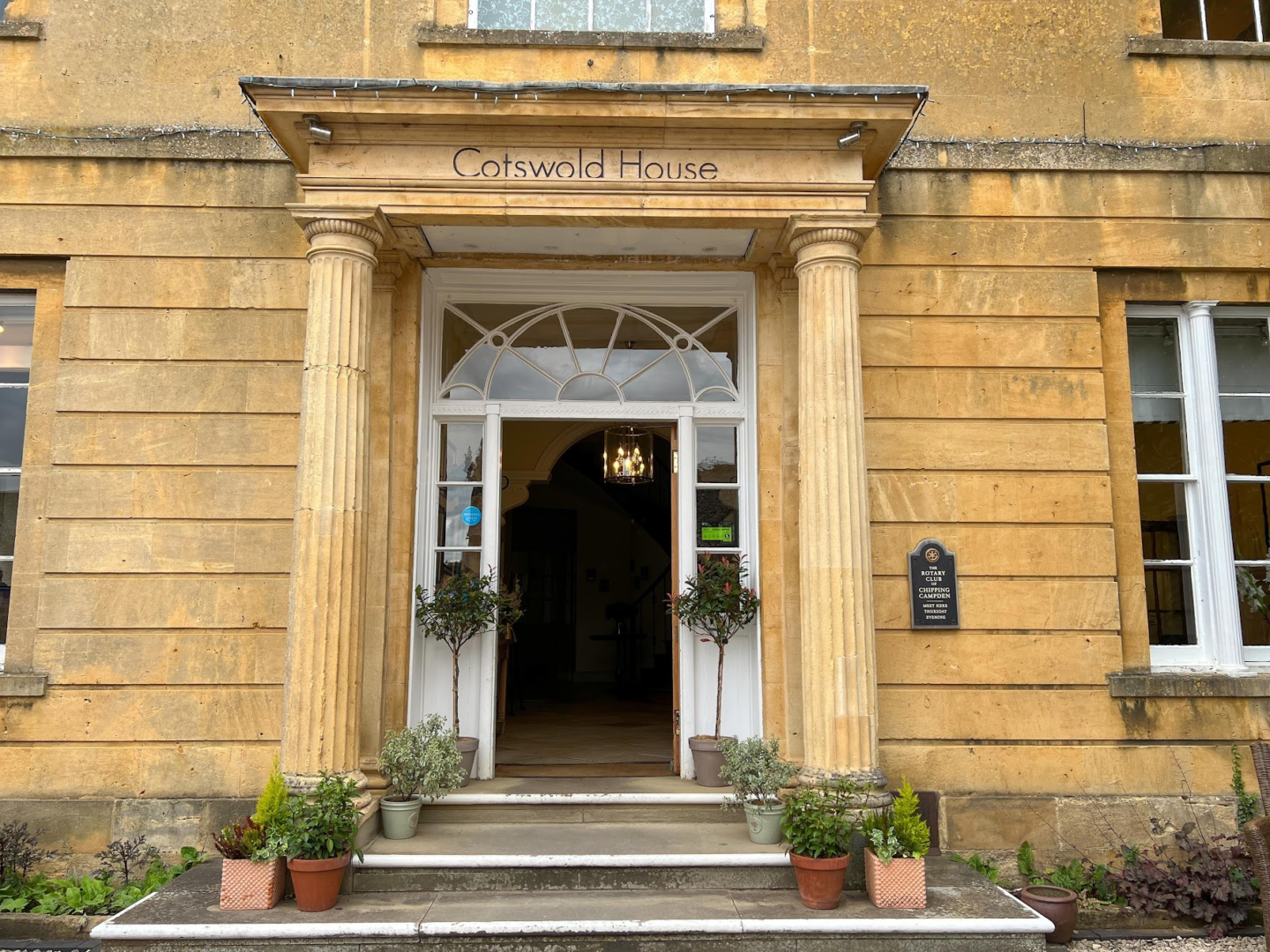 I personally recommend staying here. The restaurant is a must try and the spa is perfect for you in case you need to unwind! I have also written a full blog post review that you can read here.
You can also check the map of accommodation in Chipping Campden below.
The Best Time to Visit Chipping Campden
Wondering when the best time to visit Chipping Campden is? Well in all honesty there isn't really a bad time. Obviously, summer has the best weather, but the prices will be higher and you will find more crowds. But the winter is utterly charming, especially in December when the village becomes a magical Christmas wonderland.
Spring (March to May):
Blooming Beauty: The Cotswolds come alive with daffodils, bluebells, and budding greenery.
Weather: Mild and pleasant, although there can be some occasional showers. Pack layers!
Festivals: Look out for local Easter festivities and the first hints of outdoor events.
Summer (June to August):
Peak Season: This is when Chipping Campden sees its highest number of visitors, thanks to warm weather and longer days.
Events: The famous Campden Music Festival often falls in this period, so if you're a music lover, it's a treat!
Walking Tours: Ideal time for taking leisurely walks on the Cotswold Way footpath.
Autumn (September to November):
Autumnal Charm: The foliage. Oh, the foliage! The Cotswolds in fall is a tapestry of reds, oranges, and golds.
Harvest Time: Local produce is at its peak, making it a great time for foodies.
Milder Crowds: The peak summer rush starts to ebb, making it a bit more peaceful.
Winter (December to February):
Festive Vibes: Chipping Campden gets all decked out for the holidays, oozing that classic English Christmas charm.
Cool & Cozy: While it's the coldest season, there's something utterly magical about the Cotswolds dusted in frost or the occasional snow. Plus, cozying up by a fireplace in a local pub? Yes, please!
Budget-Friendly: Being off-peak, you might snag some great deals on accommodation and experiences.
My Personal Pick?
Autumn. There's an enchanting quality about Chipping Campden during the fall that's truly unforgettable.
But honestly, every season has its unique charm, so consider what you want out of your trip, and plan accordingly.
Chipping Campden Travel Guide Planning
🧳 Any recommendations on what I should pack for Chipping Campden?
Yes! I have created a whole packing guide to Chipping Campden which you can read here and you can also check out my packing list for Chipping Campden on Amazon here.
🚗 Where can I book bus or private transportation while I'm in Chipping Campden?
I strongly recommend using Bookaway. You can book almost all transport in the major tourist destinations through them online. They don't just cover buses they also cover shuttles, ferries, and private drivers.
🎫 Where can I buy tickets for museums, attractions, and tours in Chipping Campden?
I recommend either Viator or GetYour Guide. They have a lot of options!
👩‍⚕️ What is the best insurance to have while traveling?
I recommend using Heymondo for a great value policy. The app also offers you 24/7 Dr Chat. For Digital Nomads check out SafetyWing digital nomad insurance.
I have also written a blog post covering all my recommended travel insurance here
✈️ Any flight recommendations?
WayAWay offers you cheap flights with cashback. You can use this code CLAIRE22 to get 10% off. Otherwise Skyscanner or Expedia are my go-to flight searching platforms.
📱What do you use for internet connection while traveling?
I'm a big fan of personal WiFi devices and they have saved my ass so many times when traveling. I wrote a full review of the top travel WiFi devices you can read here. I personally use GlocalMe as I can either pop in a physical sim card or use their local carrier.
With regards to my phone connection, I use e-sims while traveling, so rather than having to swap out my regular sim card I can download the app and buy a virtual sim card. I recommend using eitherAirhub or Alosim. Both have great coverage of multiple countries and are very easy to use.
🛏️ What is the best platform to use for booking accommodation?
The 3 best platforms that I normally use are Booking.com, Hotels.com, and Expedia They offer great deals and multiple options. I always check all three to be sure of the best deals.
🛅 Do you have any luggage recommendations for traveling?
I do have a complete list of the best packing and luggage products that I recommend, you can check the list here. I'm currently traveling with this suitcase and this backpack.
Final Thoughts
And that's a wrap! I hope my guide to the best things to do in Chipping Campden has armed you with all you need for a memorable trip.
This Cotswold jewel is the perfect escape into the English countryside.
Whether you're wandering its cobbled streets, indulging in local delights, or simply soaking in its picturesque views, Chipping Campden promises memories that linger long after you leave.
Pin for Later