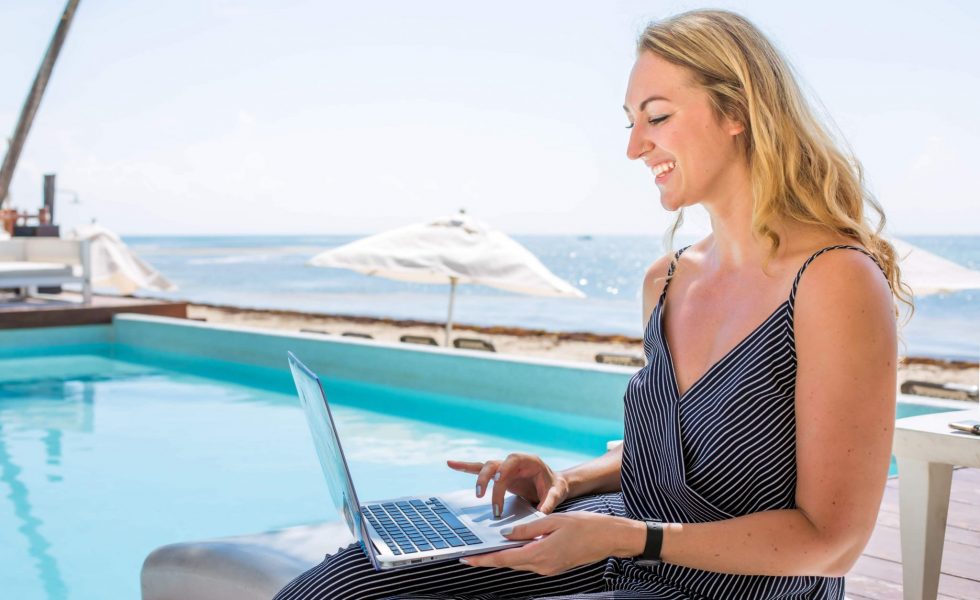 As a rule, I don't blog about blogging. There are plenty of amazing bloggers out there doing just that, way better than I ever could. However, today I am making an exception for 2 reasons:
People keep on asking me for advice on blogging.
This year I have really seen my blog take flight and that is 100% down to a few key courses I took.
So in the spirit of sharing, in this post, I am going to spill my secrets and let you know about my top courses for travel bloggers including a detailed review of why I recommend them and the results I got from them.
This blog post does contain affiliate links. This is a way of my making a little income from my blog without it costing you a penny, in fact in many instances you will save money clicking on my links!
Why invest in online blogging courses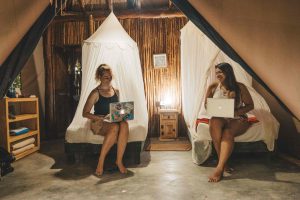 If you are wondering why you should even bother paying out your hard earned cash for an online blogging course when you can learn pretty much everything on YouTube, I get you. But there is a big difference.
I love a free course and YouTube is amazing for so many things, whenever I have a technical problem or need to figure out how to do something in photoshop, for example, I turn to YouTube. It never lets me down.
YouTube is for the quick fixes when you need to learn something small and fast. But if you want to learn a whole new skill it's not so great. Mostly because with YouTube there is no real order and no accountability.
When you invest financially in an online blogging course or any online course, you have committed to doing it. If you don't complete the course you lose your money. Therefore you are more likely to actually do the course if you have paid for it. It's that simple!
Why I Invested in blogging training courses
I've been blogging for 3 years now, last year I came to a turning point with my blog. It was made or break. I either needed to get serious and start making some money, or I needed to admit it was more of a hobby and start to scale back and focus on other things that would make me money.
I decided it was time to get serious, so I did a lot of research and invested in some key blogging training courses that helped me refocus, learn new skills and double my blog traffic in 4 months.
In the last 3 months, I have hired an assistant, and an intern, to help me and I'm now at a point where I don't have to constantly pitch to companies I want to work for as they are coming to me.
Ok, that's enough of the why, here are my top courses for travel bloggers.
Top Courses for Travel Bloggers
If you want to learn about travel blogging then you need to learn from the master.
Deciding to invest in Nomadic Matt's The Business of Travel Blogging was one of the best decisions I made this year. At the time it was a pretty big investment for me but one I knew I needed to make. This course is perhaps aimed more at newbie bloggers, but please don't let that put you off. When I enrolled I had been blogging with a fair bit of success for almost 3 years. I was by no means a beginner.
But what I have identified was that I needed to change my mindset and approach to my blog. If I wanted to make money and take blogging seriously, I needed to start treating it more like a business. That is exactly what this course helped me do.
Yes, some of the stuff I skipped through as I didn't need to learn about creating a blog. But so many things Matt covered in the course are things I kind of knew, but the way he explained things those things finally made sense…Like SEO.
What I really liked was that each module was unlocked in weekly intervals. So I was forced to watch a module, then take action and wait for a week until I could action the next step. At first, I was a little put off by this, as I like to bing things. But actually, it ended up really helping me stay focused and take the steps.
By the end of the course, I felt crystal clear about the path I was on. I knew the areas I still needed to work on and most importantly I had much more focus and a new mindset about blogging.
I had finally started to treat my blog like a business and it is thanks to this course that I am now making a steady income from blogging. I also made the decision to invest in a new website. I wasn't quite ready to spend thousands on a custom site so I opted for a template and found someone on Fiverr to customize it. I'm not going to lie, it was a total disaster! I should have known better as she was only charging me $200 but I did it anyway. The website was ok but it performed terribly on mobile. Considering half of my audience access from their mobile this was a big issue.
So eventually after having the crappy site for 4 months too long I gave in and bought a new theme.
The whole migration took me an hour max. I spent a few hours adding everything into the shop plugin and I've already noticed a big bump in my affiliate sales. What I love about the plugin is I can add all of the products I use. That means Amazon plus all of the smaller companies I work directly with. I still need to do quite a bit of work on this but for now, I'm super happy.
Matt goes into all of the key areas of blogging in the course in a step-by-step logical order. After completing the course I was able to identify the areas I needed to learn more about and put together a plan to scale up my blog.
For more infomation about the course: The Business of Travel Blogging 
One of the areas I realized I wanted to get more into especially after hanging out with my friend Andrea from It's a Travel OD was Vlogging. Considering it's only been this year I've actually started being in front of the camera this was quite the leap for me.
After teaching English online for a year I felt really comfortable in front of the camera. I now do a lot of Instagram Stories and have really started to enjoy making videos while in Colombia. Plus I identified that it really is a growing market and as a travel blogger I needed to get on board.
I'm a big fan of Hey Nadin and Kristen Sarah who teach the course. So taking it was a bit of a no-brainer. They go into everything you could possibly need to know to get going.
The challenges if you stick to them are super helpful and I think for me the most useful part was the module on editing when they screen share their whole editing process from start to finish. AMAZING. Having this alone is gold for me and I can't tell you how many times I have gone back to this module whole learning to use Premiere Pro.
Another super helpful resource is Andrea's book So You Want to Vlog.
For more infomation: How To Become a Travel Vlogger 
PS my next course from Superstar Blogging is going to be The Art of Travel Writing which I have heard great things about. So if you are interested in a blog writing course this is a great investment.
I know this isn't a blogging course. But part of blogging is having incredible pictures to go on your blog.
One of the areas I identified as being a weakness was my photography. The thing is I know I have a good eye. I understand composition and know how to frame. But since trading in my Canon 6D for an Olympus Mirrorless camera, I have been shooting in Auto. It's been two years and I hadn't even bothered to try and get to know my camera.
A few years back when I first started photographing I did some online photography courses. Some were free and some I paid for. But nothing ever really clicked for me. I felt overwhelmed and bogged down with technical stuff and felt even more lost after the course than before.
Then I met Darlene from Digital Photo Mentor while I was in Colombia. I liked her straight away and when I discovered she was a photographer and had this amazing photography blog I became her number 1 fan. After signing up for her newsletter and trawling her website for tips and advice I decided it was time to get out of Auto and learn how to use my camera finally.
I did Darlene's 4 weeks to better photography course and combined it with working through her 10 challenges book. It has been a game changer for me. I'm out of auto (finally) and I learned some really cool techniques I'd never had the confidence to try before.
I got to try out my new improved skills while in Cuba. Check out some of my favorite images below.
This slideshow requires JavaScript.
For more infomation: 4 Weeks to Better Photography 
Oh, Pinterest! We have a love-hate relationship and it is mostly because I don't really like doing the work. So I did a few things:
Took Carley' s Pinterest Strategies course
Deleted my Tailwind account (Sorry Tailwind)
Pretty much deleted ALL of my pins and boards and started again
I'm still growing on Pinterest and it really is a long game so it is going to be another few months before I really see results but so far so good. After doing at least 5 different Pinterest Courses I wanted to cry as they all said the same thing, and even after implementing it my traffic stayed the same. My Pinterest was STUCK. Then two good friends both had pins going viral on Pinterest, so I asked what happened and they told me about this course. I was very dubious about throwing any more money at Pinterest, but after talking it through with my friend I quickly realized what Carley teaches in her cause is completely different from any course I'd done before.
I did the course, I deleted Tailwind (for now) and started manual pinning. In just a week with only a few pins my traffic went from being stuck on 20 click through a day (it's been like that for 2 years) to between 60-150 per day. I was shocked!
You have to be prepared to put the work in for 1-2 months before you can start using Tailwind again. But the results speak for themselves!
P.S. Another key thing I invested in was Tasty Pins. It is a paid plugin for WordPress and it's so good. You can add hidden pins, input the text you want to be on your pins when people pin directly from your site and you can also check a box on all of your other images to prevent them from pinning them on Pinterest. One of the best investments I've made and it was only $30.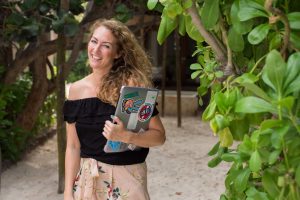 Learning SEO for Bloggers
Oh the dark art of SEO… well, that's what it feels like when you are trying to learn it.
I'm now at a point where I feel like I have finally cracked it. I'm no SEO expert, but people now pay me to fix their SEO issues, and I can get a blog post ranking on Google pretty quickly.
My website traffic is 90% organic searches, that's how good my SEO skills are now. But in all honestly to begin with it was a lot of luck. Then a lot of work. SEO is not a quick fix, it's like Pinterest, it takes time. But once you crack it, it only gets better and better with time.
I think my favorite win this year is getting a blog post on New York ranking on page 1 of Google! NYC is saturated, so this was a big win for me.
Want to know my secret to finally understanding SEO?
Digital Nomad Wannabe and the best part, it didn't cost me a penny. I was recommended by my friend and SEO expert Paul from Travel is Life to check out her facebook group Make Money from Blogging and from there I signed up for her 7 day SEO challenge. I also spent a full day binge reading her website and watching her videos. The woman is an SEO god. I also had an SEO expert look over my blog and give me some feedback.
I did the challenge and over the last 3 months, I've been going back through all of my old blog posts and making a lot of changes to improve my SEO. As I mentioned at the start of this post my traffic has more than doubled in 3 months and I know it will continue to increase. I probably have another month's worth of SEO work to do to edit old posts but I'm almost there.
I have also changed the way I write. Every blogging course out there will tell you to find your keywords before writing. But that's all well and good if you know what to do with the keywords in the first place! Now I've finally gotten my head around SEO I get my keywords before I write so I will never have to go back through fixing SEO issues.
I have tested out so many keyword research tools both free and paid and the one I use is Keysearch and in my opinion the best option. It is affordable, easy to use and get results. You can track your keywords and it even has a specific search tool to find YouTube keywords. Totally worth the investment if you are at the point where you are ready to get serious with SEO.
If you want to get Keysearch use this link and enter the discount code KSDISC for 20% off your subscription. 
From Zero To Superhero Affiliate Marketing Bundle
I have been following Ana from the She Approach for a while now and my first success with affiliate marketing was after working through her free course. If you are thinking of dabbling in Affiliate Marketing then I strongly recommend signing up for this as a starting point, it's FREE!
She has some amazing resources like her master list of Affiliate Programs (an absolute godsend) but if you are ready to really make some passive income from your blog through Affiliate marketing then I recommend her Affiliate Marketing Bundle. It is actually one of the cheaper courses I have taken and I have managed to grow my monthly income from about $3 per month to almost $150 in just 3 months. I know it's not huge but I am still working through old posts and adding in links so I know this figure will continue to grow.
Final Thoughts
Ok, so that's it. That's the lot. I have one way more blogging courses than this, but these are the ones that I really recommend and have made a genuine difference to my business. I would also like to add that I have already made my money back on the investment I made on these courses through affiliate marketing. So when I use the word investment I mean it.
If you have any questions at all about any of these courses or anything in this post feel free to leave me a comment and I will do my best to answer as soon as I can.
Summary of courses and financial breakdown
Here is the financial breakdown if you decide to invest in these courses. If you want to get them while they are discounted you will need to be quick as most of the offers expire on Sunday evening:
The business of Travel Blogging
Price: $249
4 Weeks to Better Photography
Price: $29
Pinterest Strategies 
Price $97
Affiliate Marketing Bundle
Price $49.99
Additional Online Blogging Courses I recommend
How to Become a Travel Vlogger
Price: $249
The Art of Travel Writing
Price: $399
Essential Tools
Tailwind
Use my link to activate your 1-month free trial
Tasty Pins
Cost $29.00
Keysearch
Normal price: $17.00 per month
Using my discount code KSDISC you can get 20% off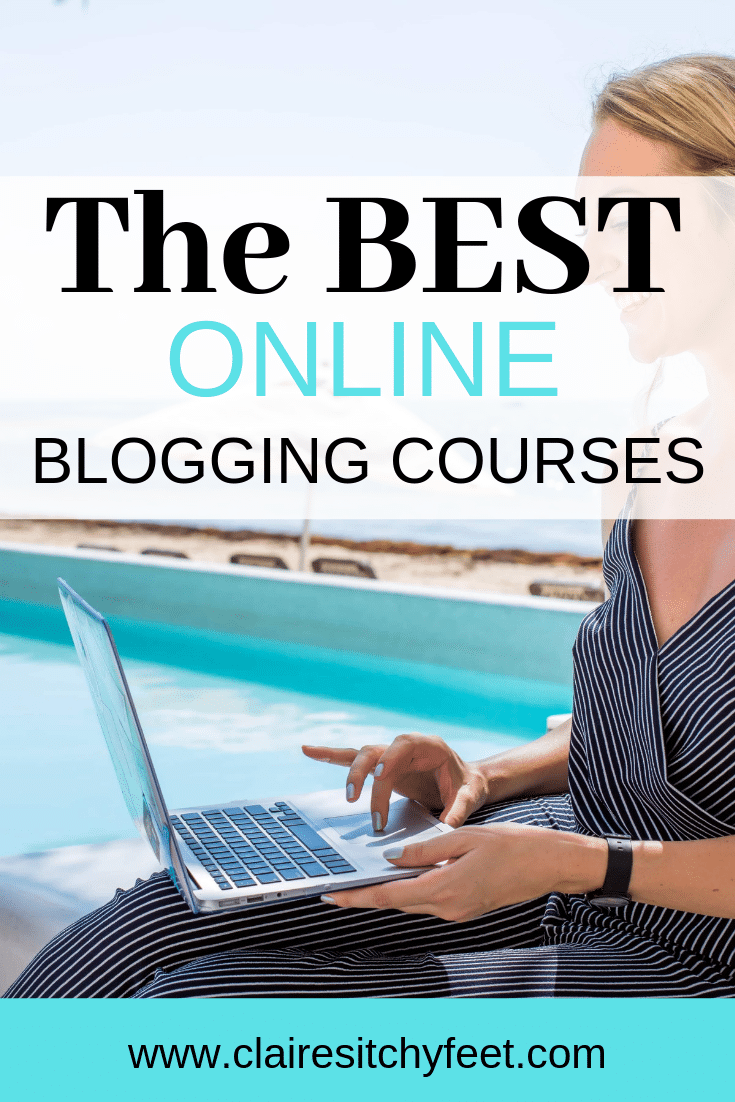 Are You Traveling soon?
Be sure to check Skyscanner for the best flight deals.
I never travel anywhere without Travel Insurance. If you are looking for insurance be sure to check World Nomads first.
This post was proofread by Grammarly