Are you over 40 and dreaming of a life filled with travel and adventure? In this special Solo Girls Guide I have asked my friend Ali from Blinked Travel to get her take on travel over 40.
The Solo Girls Guide to Travel over 40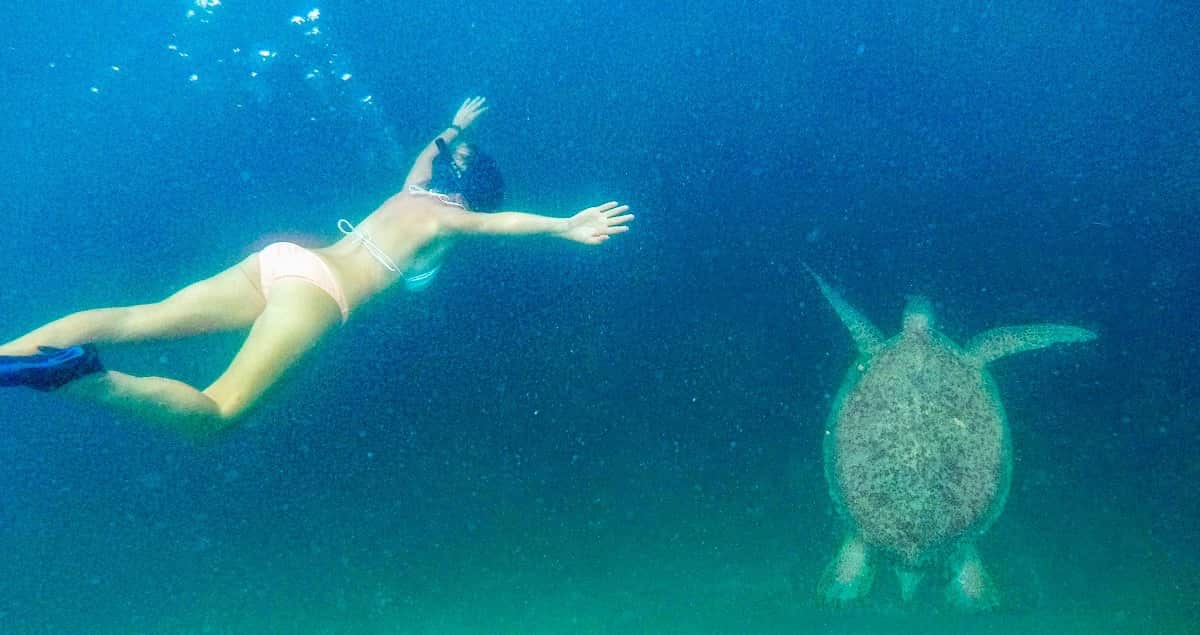 There are plenty of guides for solo female travelers out there, but most of those are aimed at the 20-30 somethings. What about those of us who travel over 40? Us soloists that want a little more than to take happy snaps of ourselves doing a star jump at the beach in a bikini – nobody wants to see us doing that, right?
I'm talking about that in between travel where you're happy to hike as well as hang out in cities.
Maybe you want to travel and gain new skills? So far in my travels, I've learned to teach English plus I became a yoga teacher and made some wonderful friends from all over our globe.
Kathryn and Chiara at Samui TEFL in Thailand are well worth their weight in gold.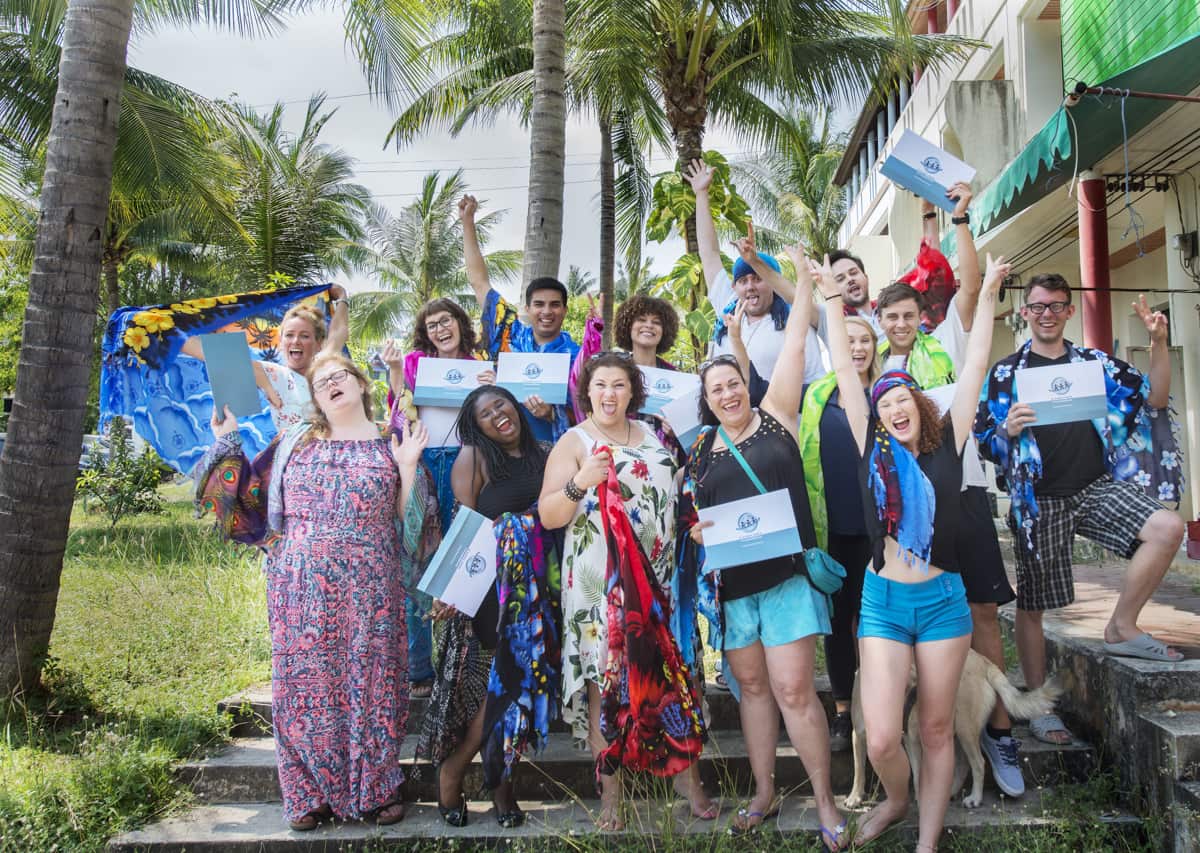 Vinyasa Yoga School in Rishikesh helped me transform myself physically, emotionally and spiritually.
And do you really want to join a bunch of single female tour groups all fighting over that younger, hot, single tour guide?
If your answer is no, then read on…
How (and what) to tell your family
"What do you mean you're going to travel? It's just a holiday, right?"

No.

"Oh, so it's a mid-life crisis then."

Maybe. But I don't see it that way. I want to experience life, not just exist.

My personal favorite:

"I hope you find what you're looking for then."
Sometimes your heart yearns for something other than the 'norm'… Maybe you just want to make a difference to those in need. (There are great opportunities to travel and help by the way. And you meet like-minded people, so you're not truly alone).
Explaining to those that prefer the comfort of everyday life consisting of work, pay bills, settle down, be a grown-up – can be difficult.
Ask yourself WHY you want to do this. Then write it down in preparation for telling the same story over and over to all that don't understand your desires.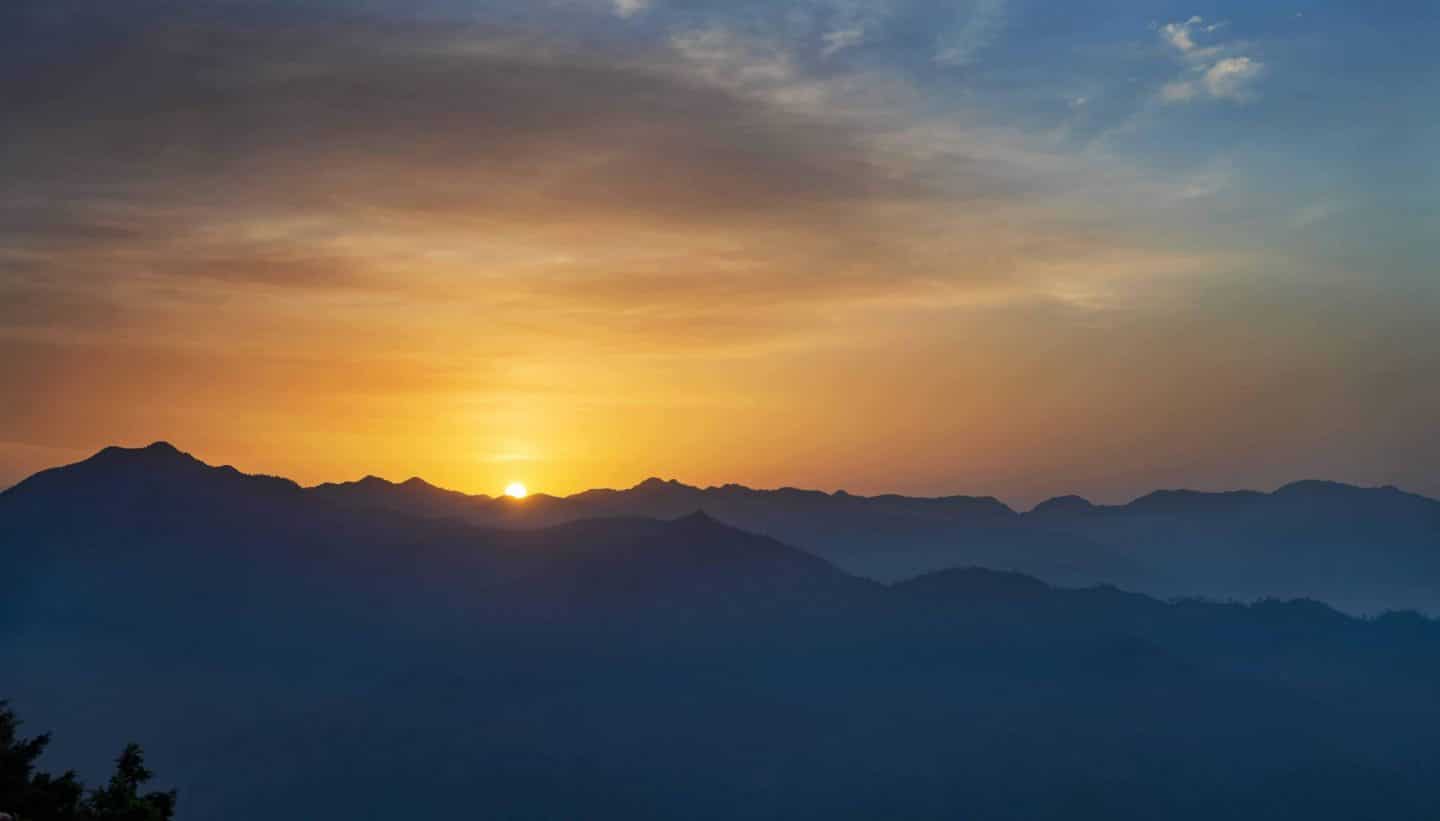 A brief poll was completed by a travel site for soloists and most women travel for freedom. It's worth expressing this along with your need to see the world or see those animals knocking at the door of extinction before they change too much.
Whether you have older kids that are now self-sufficient or have friends that just don't understand your need to educate yourself with different cultures or parents that are worried for your safety, you still have to explain in great detail what it is you're doing and why.
Explain that your friends are all in houses with kids and nobody can travel with you, or nobody wants to do the type of travel you want to do. Eventually, they'll get sick of listening to all your reasons and say "Ugh, just go already!"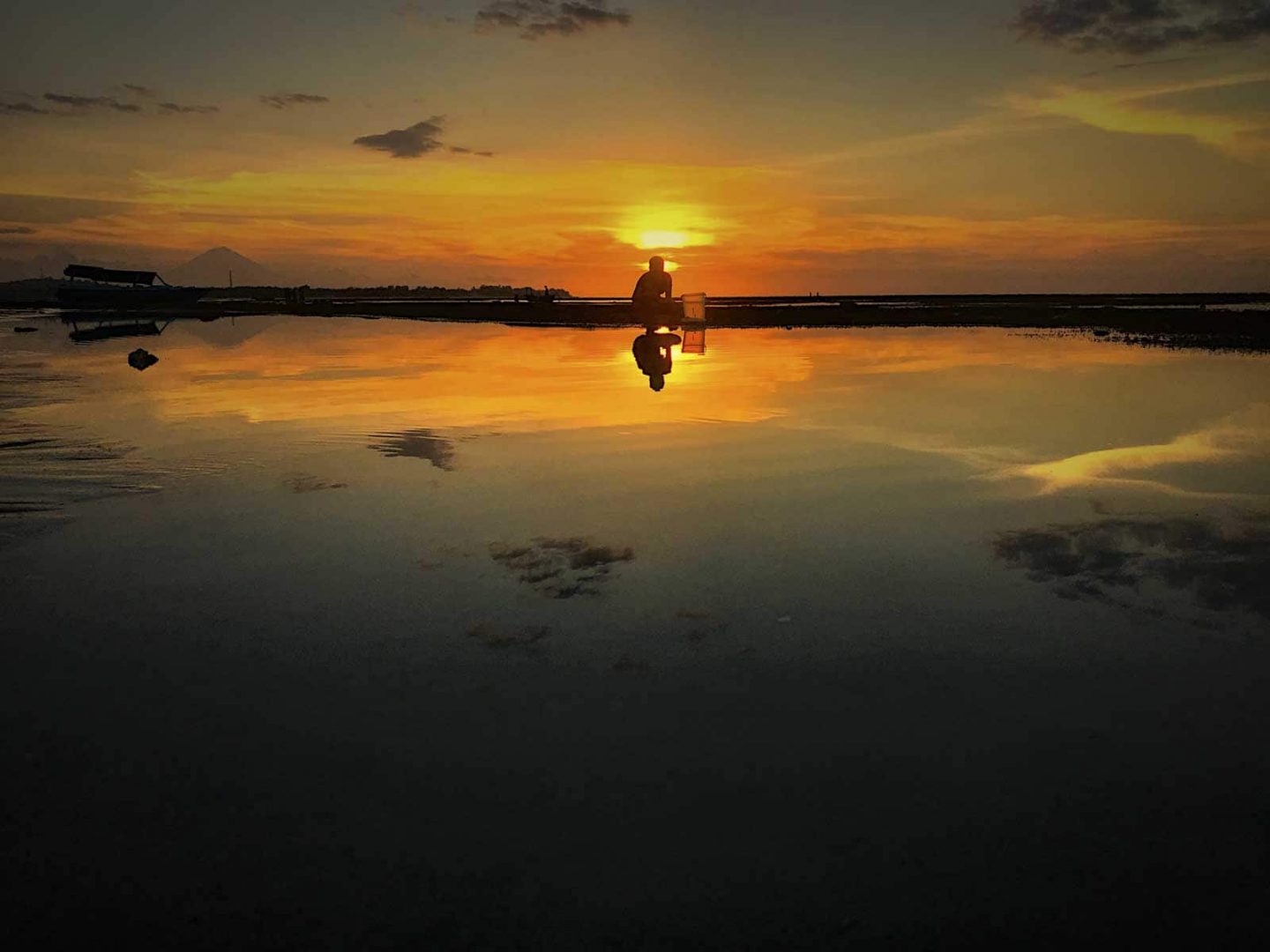 I found the best way to set minds at ease is advising them that you'll stay in contact regularly. My Mum checks Facebook messenger in the morning to see when I was last online. Sounds stalker-ish, but it relaxes her (and me, surprisingly) knowing that I'm still alive – that way I don't need to call her every day to tell her I'm still kicking. Maybe not all of your parents are tech savvy, so perhaps a text or a neighbor can advise them of your "dead or alive" status… at least for a while until your parents tire of "Still alive today, Mum" texts.
If it's your grown-up kids they won't worry as much – unless you're known for going walkabout naked in your sleep. They too can check you've been online through Facebook or any other social media platform.
Show them all your research to help put their minds at ease.
Just go anyway!
Researching for your trip
It's obvious and you're old enough to know this:
Google the safest locations for solo female travelers
Check crime rates in your location(s) of choice. I have found South East Asia so warm, welcoming and safe. I actually feel safer there compared to my hometown, Melbourne (Australia).
Check the weather suits your preferred type of travel.
Ensure the currency suits your budget.
Look at the best and safest modes of transport around your destination.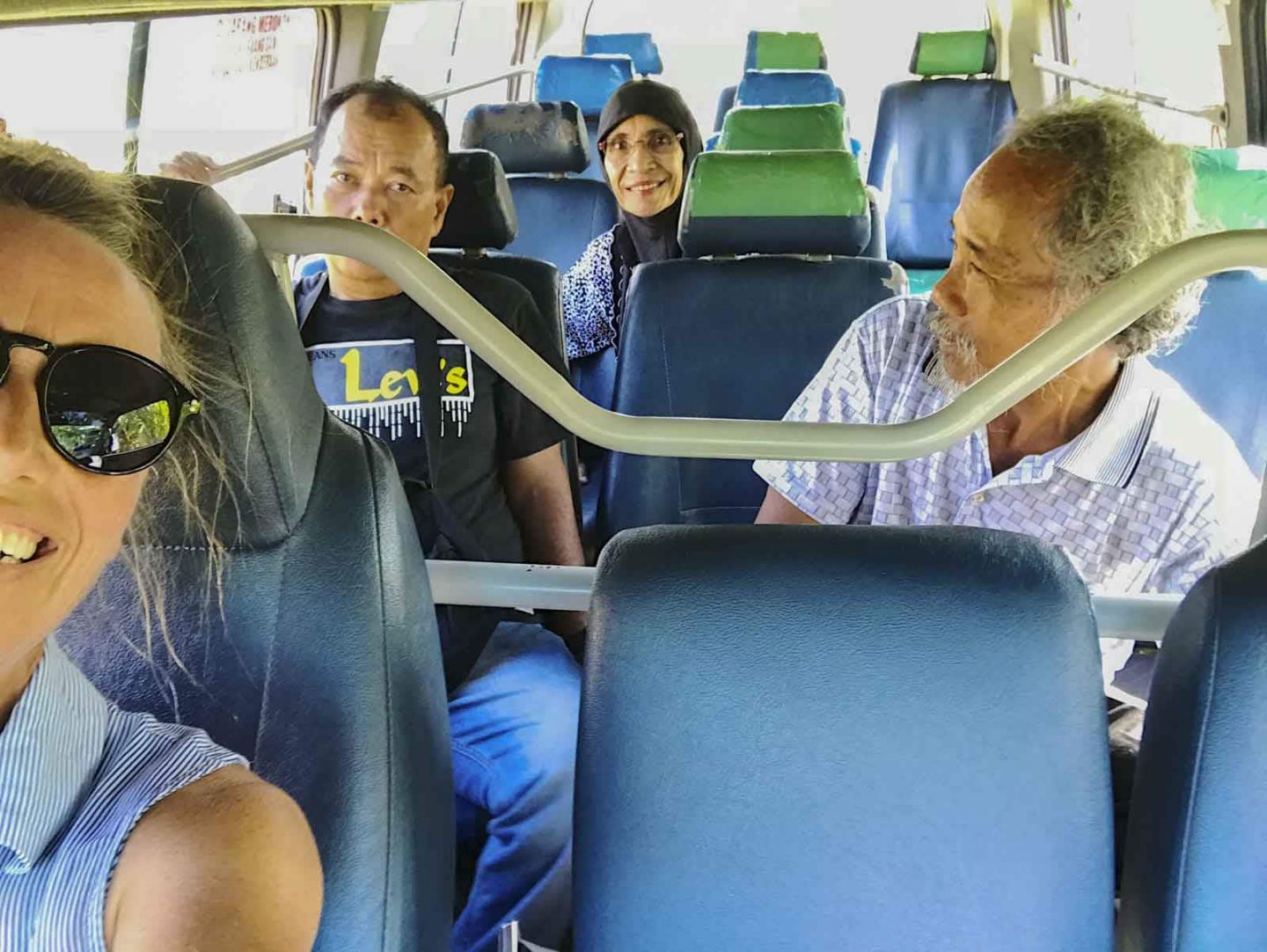 What are the local customs and idiosyncrasies? (Like not chewing gum in public in Japan)
Visas. Always check each country's requirements. (And always take extra passport photos just in case)
Travel Insurance. If you're going indefinitely, consider a 12-month insurance pack, there are some good, inexpensive options out there for long-term travelers. I went with 1 Cover Travel Insurance(Australian).
Locate your country's embassy at your next destination in case of emergency.
Have a look at some form of education to get you started on your journey. Like teaching English, yoga, Tai Chi. Anything that helps others and makes your heart happy.
Learn a new language before you go.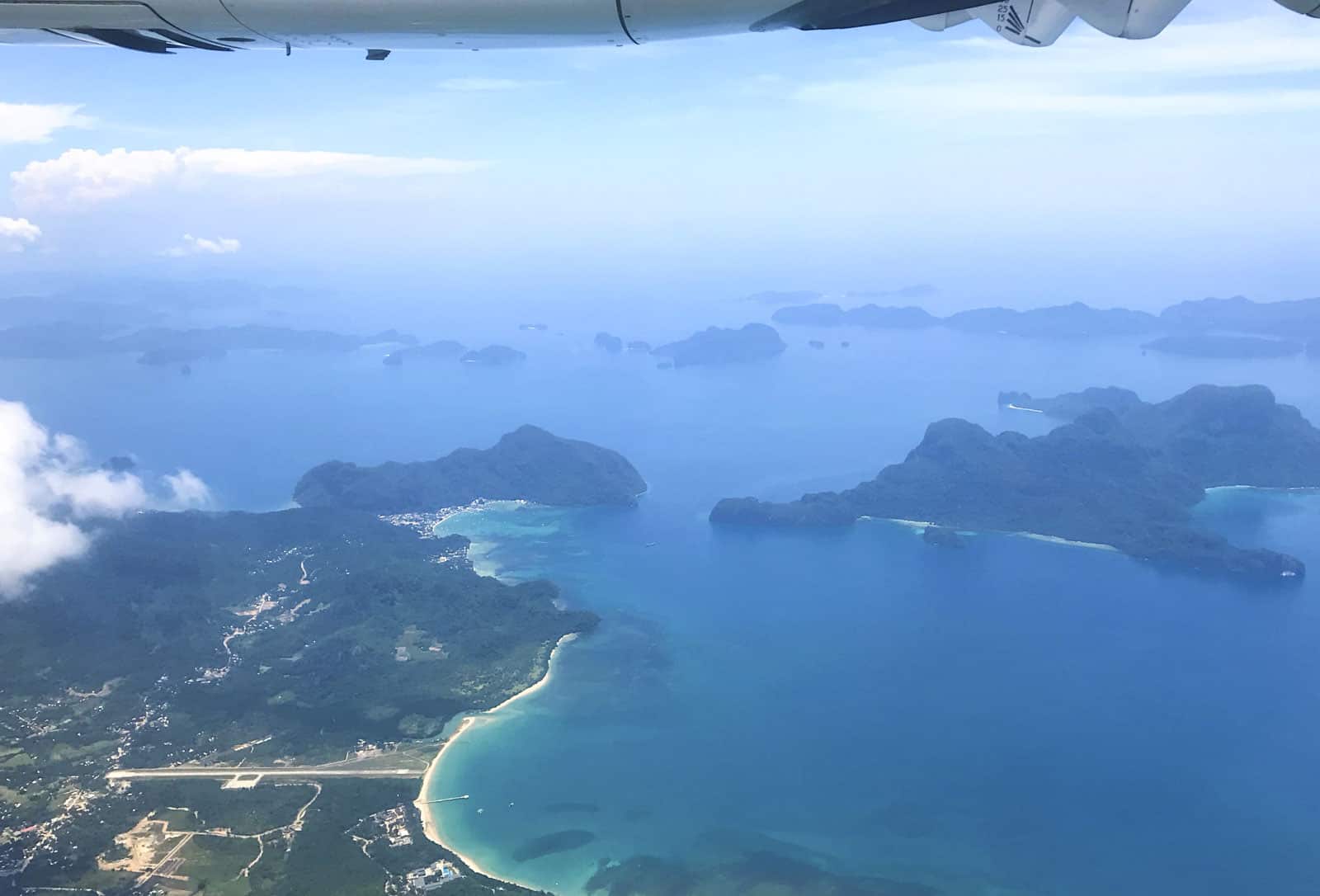 What to pack for your trip
Don't be like me… Pack as little as you can. I blame my heavy backpack on the fact that I'm a professional photographer and "NEED" all this heavy tech stuff.
Pack items of clothing that you can mix and match. It's taken me a few ugly shopping expeditions in foreign countries to learn this, but it is gold advice. A couple of pairs of bottoms with a few different tops can create a seemingly endless wardrobe. I'm no fashion guru, and that's evident with my inability to get my colors right.
If you actually have a bottom, don't buy underwear in Asia… those panties do not have space for western style butts.
I'm sure you're used to gorgeous heels, but packing those babies will take up precious space in your bag/suitcase.
I am lucky enough to live in Havianas (thongs/flip-flops) and sneakers so my shoe collection is lightweight.
Pack practical shoes and a maximum of 3 pairs.
I'm probably the wrong person to discuss hair dryers etc because I sport a bun 99% of the time, but I've successfully avoided having to carry hair tools with me. Initially, I packed my straightener and used it twice in 4 months – I sent that space sucker back home.
Minimal makeup required – unless you're going to Ibiza for the rest of your life – lippy and mascara are probably all you require.
You get the idea.
Make a list, lay it all out on the bed as if you were ready to pack it, then HALVE IT!
Half the things you think you need, will just add weight and be a pain in your backpack/case. I've found that anything I've left home or forgotten is either not a necessity or I can buy it at my destination.
Any medications you need, ask your GP for an extra script just in case of emergency. Also, ask them to fill in your Travellers Medical Logbook (used for vaccinations etc) with the drugs you'll be carrying.
A scarf is always handy for covering up in temples or modest countries and it can be used to carry things in or even as a makeshift clothesline. The scarf can also hide that rechargeable 'friend' – which isn't supposed to go in checked-in luggage, but you don't want to take it in your carry-on luggage to show the world in case your bag is searched. 😉
A pair of scissors in your checked-in luggage will possibly be one of the handiest tools you'll carry. From opening two-minute noodle packets to fringe trims, they're mighty useful.
Looking for a handy packing download, click here.
Try not to over-organize
Yes, you heard me you Control Freak!
Research to your heart's content, but please try stopping yourself from booking every last minute of your trip. You never know when you will be invited into a home by a local, or find the location of your dreams and want to stay longer. It's time to learn flexibility, my friend, and you will love it, I promise. Some of my best and most memorable experiences have come out of nowhere and all because I'm willing to go with the flow.
Once you've booked that ticket (whether it's one way or return), make sure you book, at a minimum, your first night's accommodation. You don't want to arrive at your destination, fuelled with jet lag, trying to find a bed to rest in. And you don't want to book for too many nights in case your hotel doesn't look anything like its online photos and you find the bathroom already has a family of rats chewing on black, unidentified life forms in the corners of your shower.
Upon landing, try to ground yourself on some green grass – assuming it's available at your location and you're not wandering dark streets at 3 am. Grounding really helps with jet lag and reduces swelling from flying. If no grass, lay flat on your bed, put your feet up on pillows – above your heart – for at least an hour to bring those cankles back to their original shape.
After that first night's rest, go exploring your new surroundings and decide whether you want to stay longer.
How to find the best flight deals
With so many choices of airlines, how does one choose the right flight?
I usually go to a generic flight booking site (like website or Skyscanner), find the rough price and whether I want a stopover or not.
Once you've found an option that you like, go directly to that airline's website and see what their offer is like for the same flight. Most of the time booking directly with the airline is cheaper and you can sign up for their rewards program for free. (Handy for future travel and using lounges or points for more flights).
CHECK THAT AIRLINE'S REVIEWS!!! You don't want that perfectly cheap airplane to lose an engine when you're on it. Nor do you want to discover that there's only enough legroom for a height challenged person.
Once you're booked, select your seat. As much as I don't want to fight the hordes for space on a flight, the best piece of advice I've ever received was; select your seat towards the back of the plane. The airlines always fill from the front rows first, so your chances of having a spare seat beside you increase the further back you go (but also the chances of screaming kids increases – weigh up your options). If you don't require a window seat then those rows in the middle of the plane are the best! Most people head to the outer edges of the plane first, so again, you may find yourself with the full row and be able to lay down for your entire flight.
If you're tall, choose an aisle seat so you can stretch your legs. If you love watching the world below, choose the window seat – but, if, like me, your bladder is the size of a pea, be prepared to annoy those beside you every time you need a bathroom break. And if you love confined spaces and no elbow room, choose that middle seat.
How to choose the right hotel
I've often been called the Accommodation Queen due to my ability to find those affordable gems in perfect locations.
I use Booking.com most of the time but always check Airbnb as well.
Check the reviews and I don't mean just those happy sunshine filled ones. Dig deeper to find out all the negatives about your residence and see if that will upset your stay or not.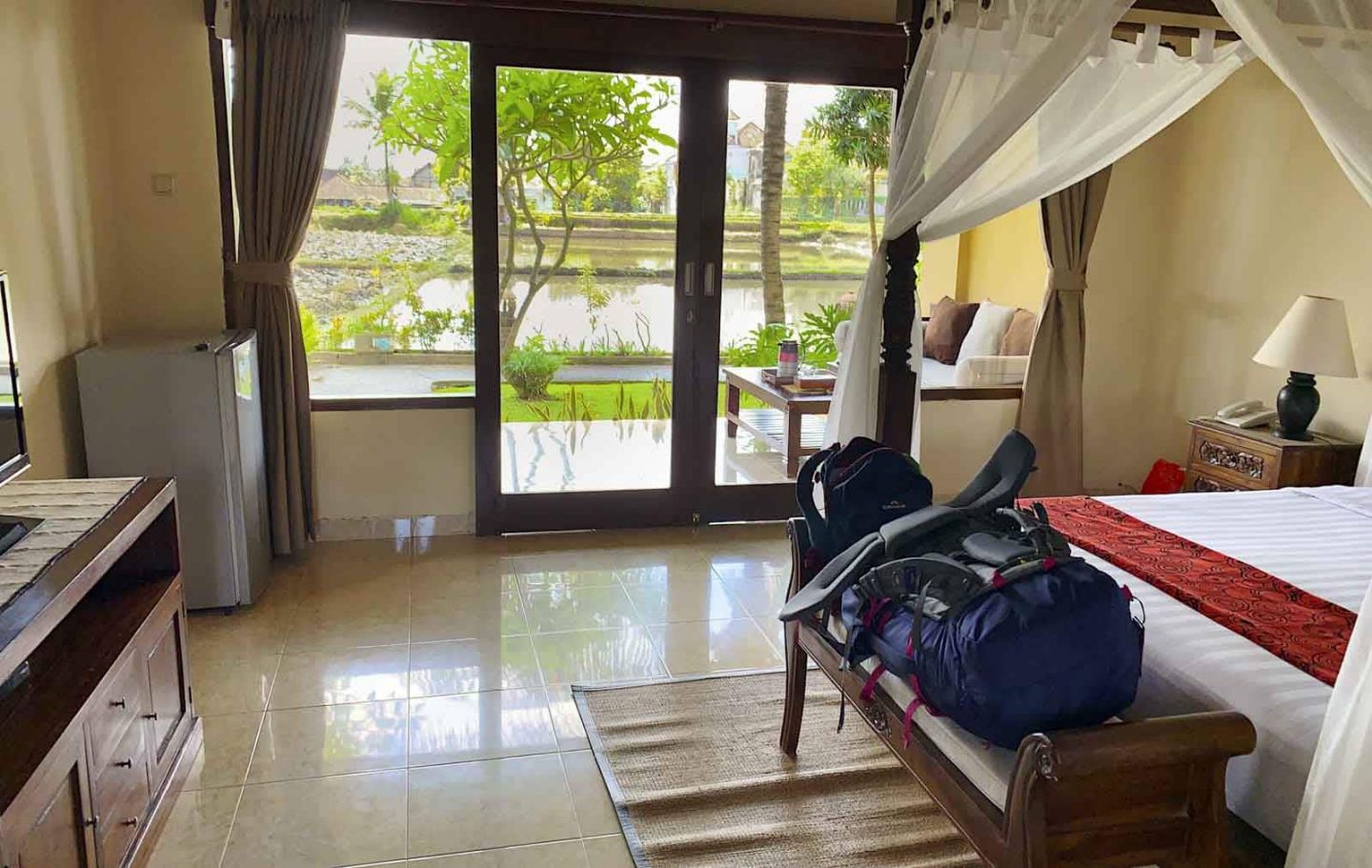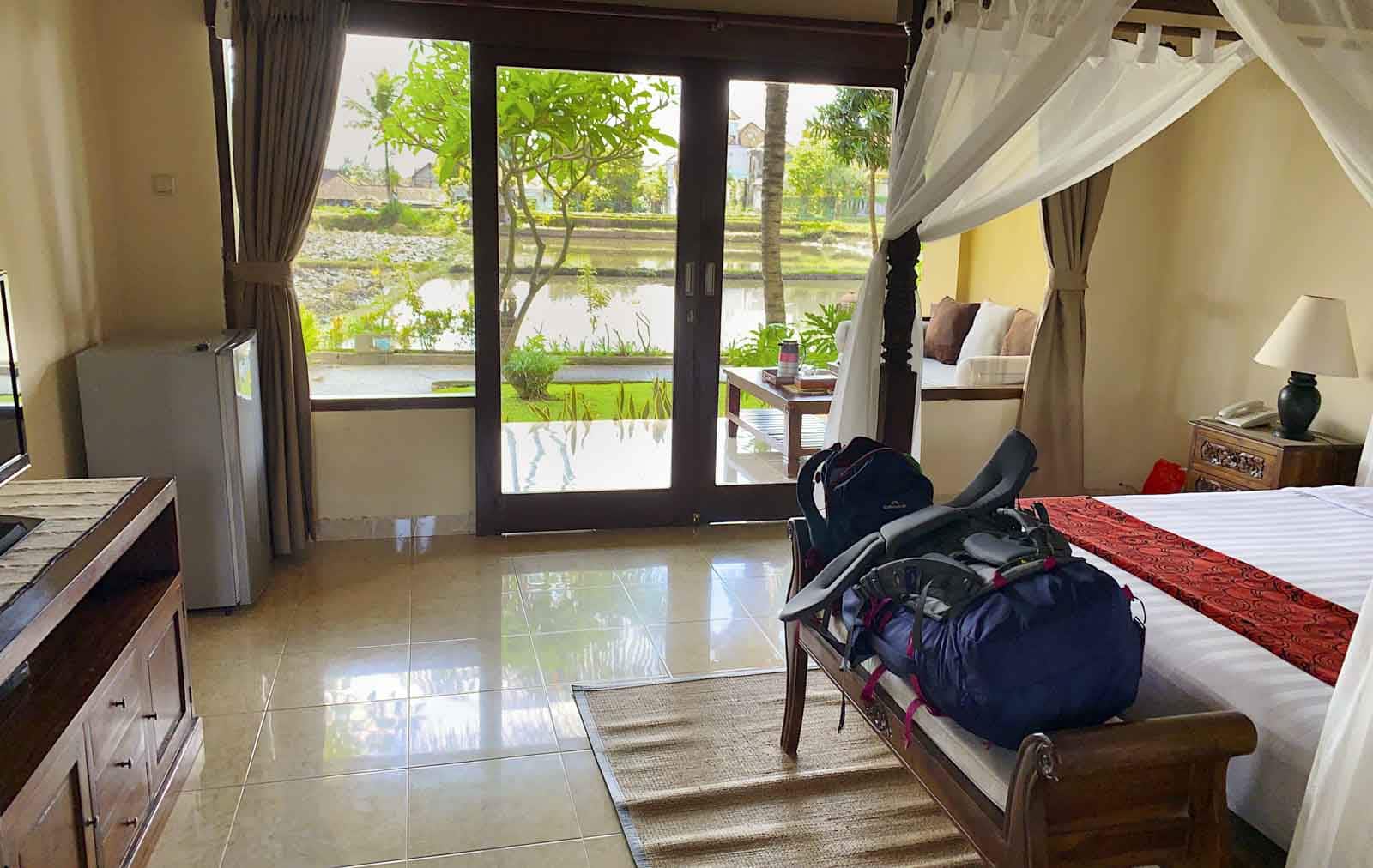 Know what you're looking for:
Pool
Wifi
Balcony with view
Private bathroom
Available, sexy, personal male masseuse
Location (check the map within accommodation booking site)
You can even put these in a filter to help narrow the field of endless options for accommodation.
I regularly remind myself that it's just a bed for sleeping, not a place where I plan on spending hours on end because I'll be out exploring. So, don't feel the need to blow your budget on accommodation.
Going out alone as a 'mature' traveler
Common sense is priceless ladies.
Tell the hotel staff or someone back home where you are headed for your night out.
Carry a handbag with an across the body strap (good deterrent for would-be thieves) and don't put all your worldly possessions in it. No passport, not every cent you have.. just the basics and minimal currency.
Don't get too drunk. If you are planning a big night, I suggest organizing a trusted driver, before you head out, to get you home safely.
Watch your drinks and never leave a full one by itself. Those drinks get lonely… and the chance of you having sex without your consent increases, unfortunately.
Choose a cooking class so that you can make friends and not have to dine alone.
I even took a few art classes and made friends there to have a meal with afterward. The possibilities are endless ladies, so you'll rarely feel lonely.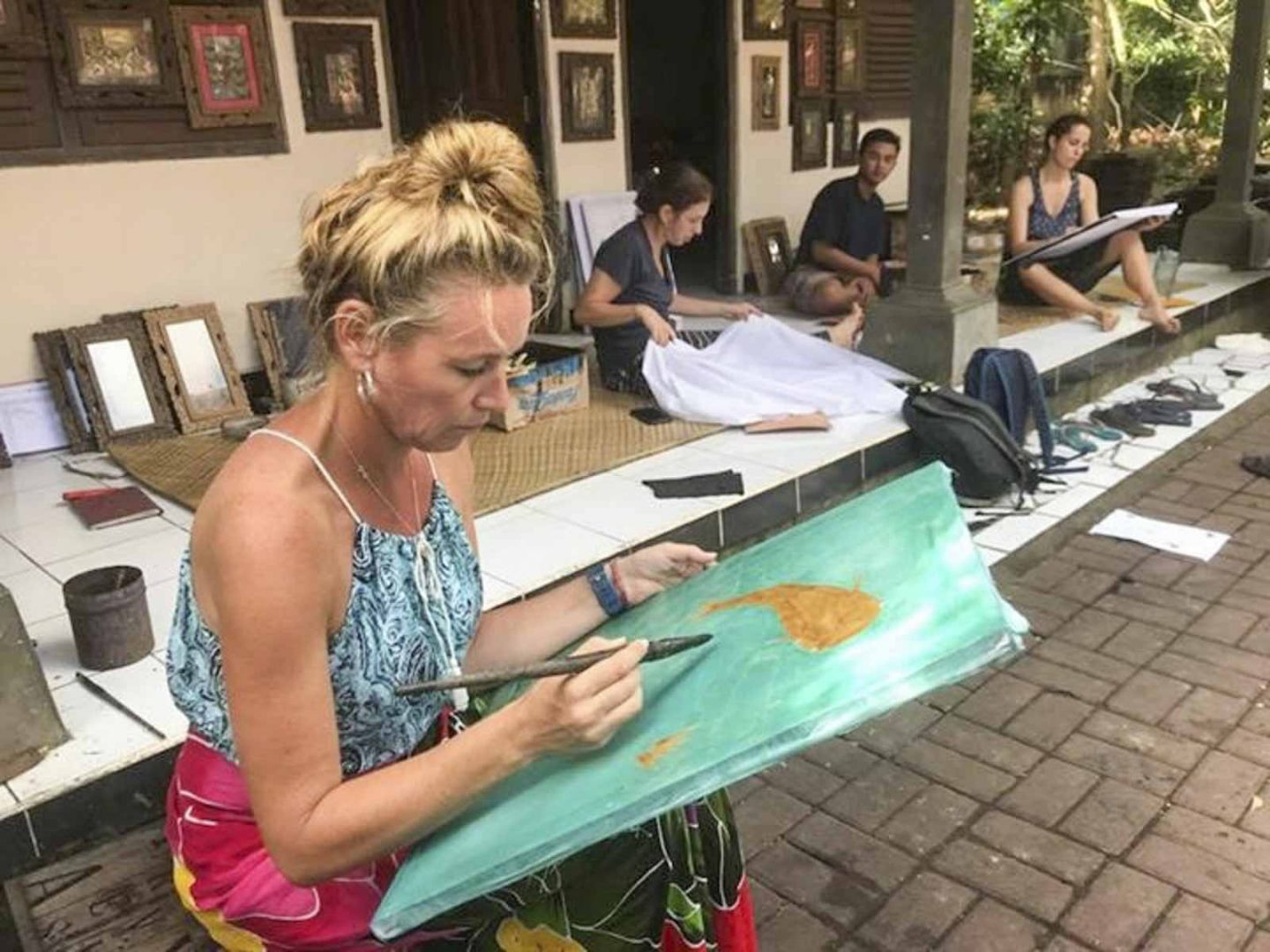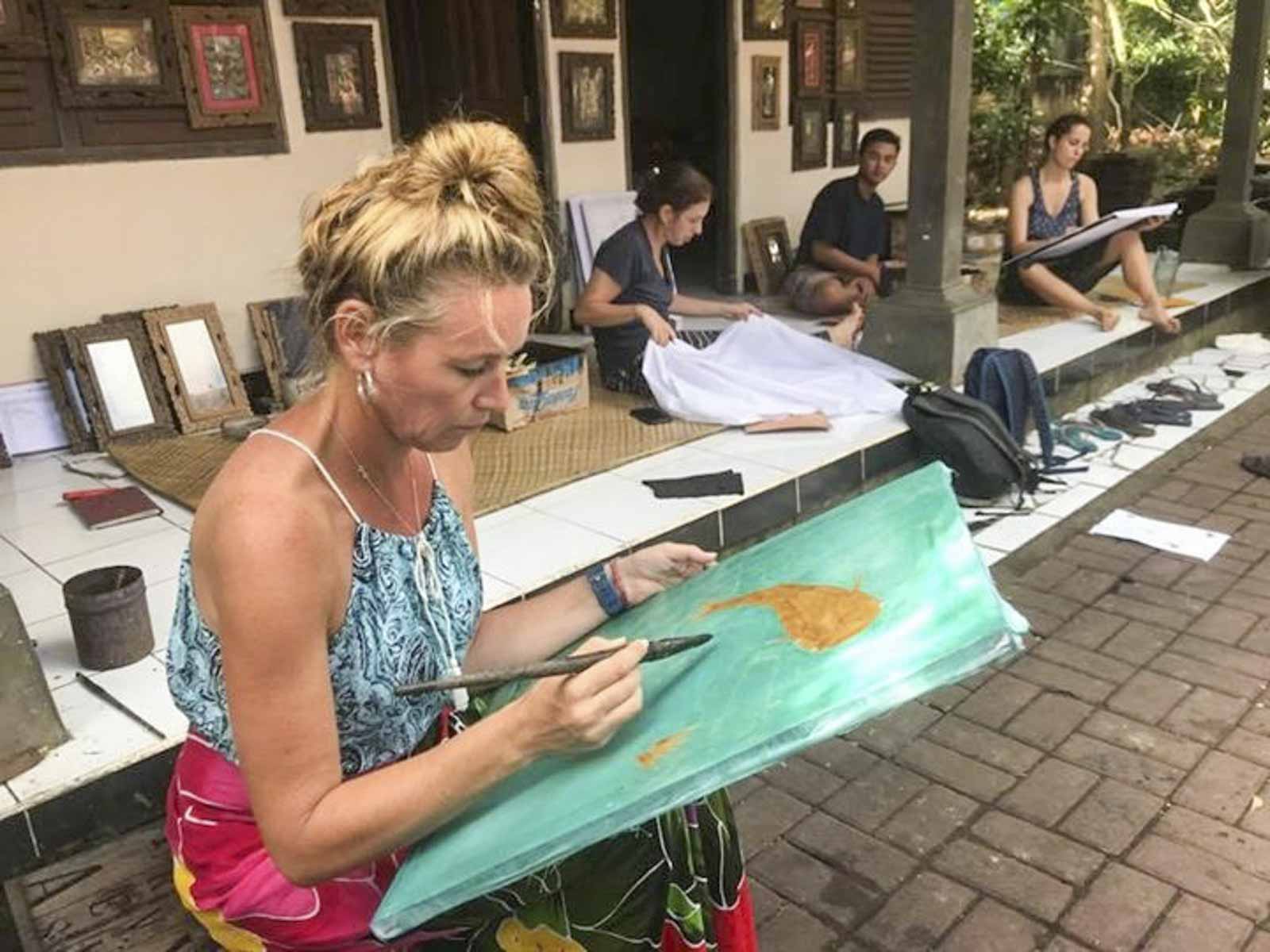 Other helpful advice
SMILE!
Smile because local people will find you approachable, smile because you've finally taken a leap of faith in yourself, smile because you're living your best life.
Email a copy of your passport and itinerary to family or friends.
Be adventurous – safely.
Be prepared for anything.
Write about your adventures
Even if it's only to share with your loved ones. It's all too easy to forget some details when you're constantly doing cool stuff.
Trust your gut instinct and use common sense.
I had to take over driving a bus in Sabah because my elderly bus driver kept falling asleep at the wheel. My survival instinct was to save me and my fellow travelers. I even got to do pickups and drop-offs, much to the surprise of those entering the wheels of death.
Always talk to locals.
They give the best advice on local food, secluded locations, and nightlife. In fact, I'm finding that due to being a solo female traveler it opens up doors to meeting so many people and the excursions I've done I'm lucky enough to have had my own guides most of the time – therefore undivided and special attention. One of my favorites was snorkeling with huge turtles off Sabah (Malaysian Borneo).
Hire a car or scooter (assuming you know how to operate either or both, safely) and EXPLORE!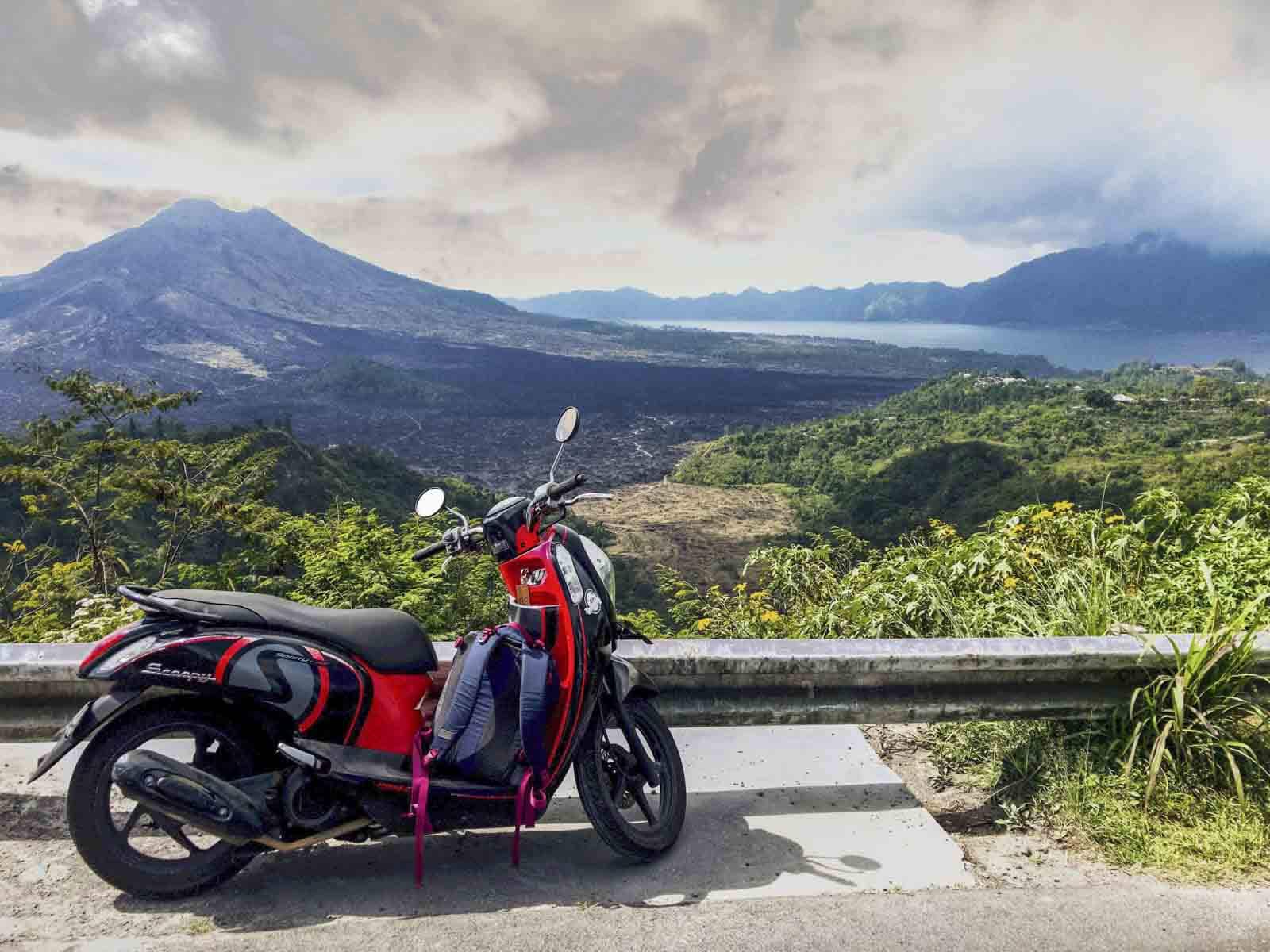 Hit those backroads and look at local life. Stop at little shops and talk to locals. I find the further away from cities, the friendlier and more helpful the locals.
Never leave your passport with hire people! I've been able to talk my way out of having to do this so far. Tell them to take a phone photo or photocopy instead. Having had my passport stolen, I'm not letting that little booklet of fun out of my sight.
Buy from local markets and shops
This way you know the profits go to the local people instead of the conglomerates.
Dress according to the local culture.
I don't mean you have to wear a sari to wander the streets of Delhi, but be aware of the local customs so as to not offend locals by showing your teenage dream made into a back tattoo.
Buy a local SIM card at the airport.
This way you can ensure you have directions to your hotel. I carry my phone with local sim everywhere just in case of an emergency… It's like my security blanket and is my music machine at the same time.
Have a backup credit/debit card.
You will be grateful you do in case of loss or theft. And don't take them both with you when you're out and about.
Join Facebook groups.
There are so many specifically for solo female travelers. You can meet like-minded people in your locations and gain advice from others that have tread that path before you.
Final Thoughts
Show that you are strong and confident, even when you don't feel like you are… this usually deters those shady characters.
Most of all, enjoy yourself. Be kind to yourself and to each person/creature you encounter.
Feel free to contact me if you have any questions, and if you want to read about my travels look here.
Love
Ali x

Ali is a professional photographer that tends to use her iPhone too much and likes to visit people and places off the usual tourist radar.
In her mid-forties but with the mental age of a 20-year old that just wants to absorb all the positivities that come with solo travel.
Follow Ali's adventures on Social Media Instagram | Facebook | Twitter