If you ever get a chance to visit Sydney and love hiking like me, you simply cannot miss the coastal walk in the Royal National Park. The coastal trails in this beautiful area are totally worth all your time if you have a choice.
This trip would leave you mesmerized by the beauty of this continent and would get you to plan and get back soon to this magical place. I was totally in love with nature here.
The blue skies, deep blue waters, majestic cliffs along the way, animal life that wanders onto the trail at times… all these factors made my trip an unforgettable one.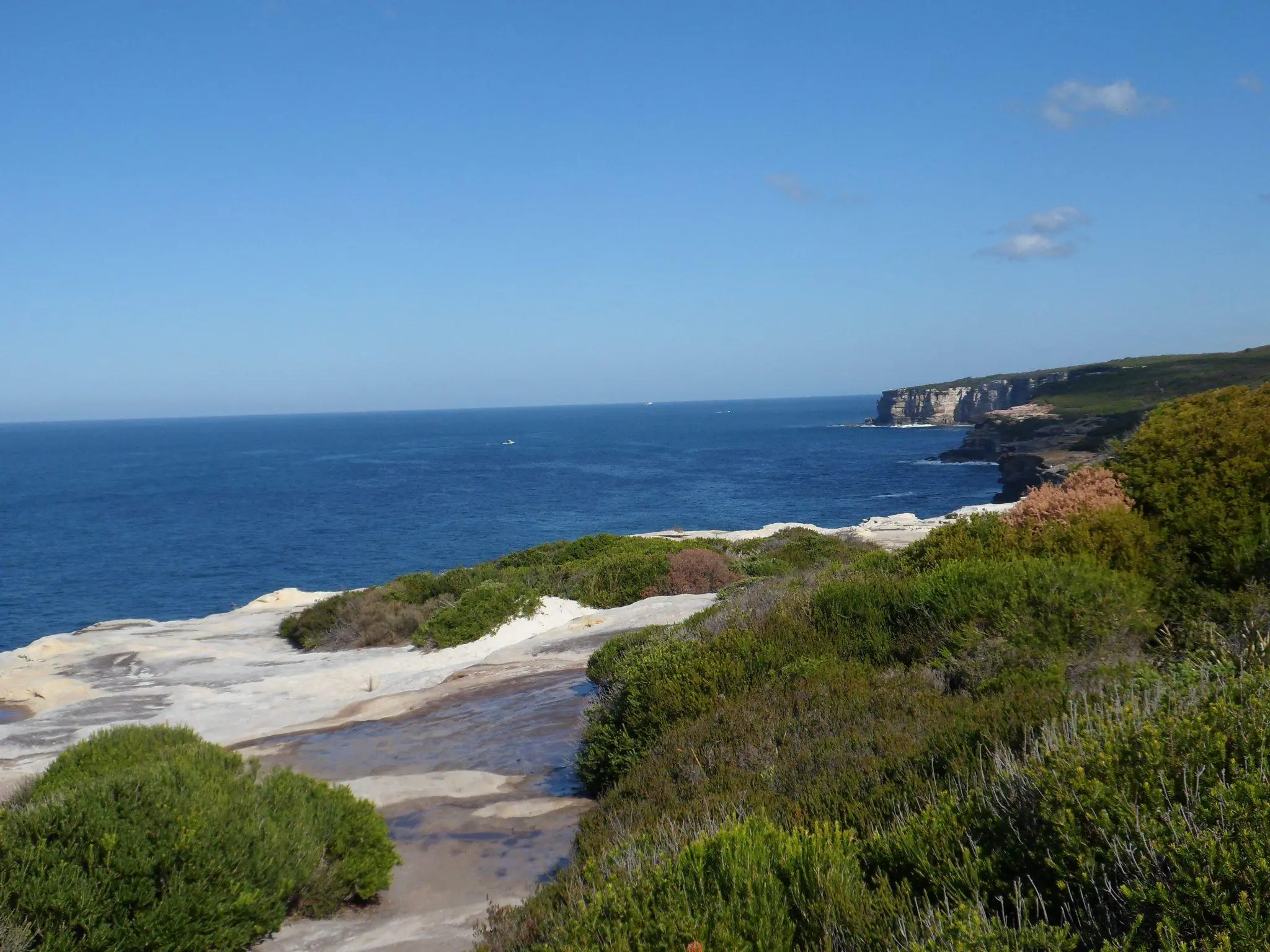 How to get to The at Royal National Park near Sydney
From Sydney, you would have to take a train to Cronulla. From Cronulla, there is a ferry service to Bundeena from where you can enter the Royal National Park.
Which trail to take at Royal National Park
There are many signposted trails in the park. I chose the one that was closest to Bundeena entrance and took me right to the Tasmanian sea along the way
What to eat
There are a few cafes and eateries in the area. But I would recommend that you pack your own picnic lunch and enjoy it on the walk itself. You can stop at any of the numerous gorgeous spots along the coastal trails and recharge yourself.
What to pack
Take enough water with you. Pack some snacks, juice if you like. An umbrella, sunscreen, proper walking shoes, a good camera and sunglasses would make sense for this trip.
Tips
Check out the local weather before you plan for the hike. Check the official website of Royal National park for safety alerts and plan accordingly. Grab a free tourist map available in many local cafes and spots along the way at Bundeena and stick to a route.
The park is huge and there is a lot of chance to get lost in the open. Don't be shy to ask for directions. Take your adventurous spirit along with you and plan the day to utilize maximum daylight. Remember that the days are very short in winter.
Are you planning to backpack Australia? Then you need to take a read of this great post from Claire's Footsteps for everything you need to know! And make sure you check out this great 3-day Sidney itinerary so you make the most of your time in the area.
Have a great trip!
This is a guest post written by Priya from Glorious Sunrise
You can also follow Glorious Sunrise on Facebook Twitter Instagram and Pinterest