Are you traveling in Guatemala and want to visit the beach? If you are anything like me I can only go so long without being close to the sea. After several weeks in Antigua, a trip to the swimming pools or the Thermal Spa just wouldn't cut it anymore. I needed some beach time!
Your options for beach towns are pretty slim in Guatemala and none of them are that easy to get to. Although Monterrico is the more popular choice as it's much more built up with more choice of places to stay I decided on El Paradon because it was much less built up! Plus the surf is supposed to be better and it's a bit closer to Antigua.
Things you need to know about El Paradon
It's a black sand beach that you will pretty much have to yourself!

There are only about 5 places to stay there

If you want to surf you need to either go early in the morning or after 5 pm

There is little to no wifi

Although there isn't much choice in the way of places to eat, the food is amazing

If you are looking for a quiet time out place go to El Paradon

If you want a mix of quiet time and party time then you want the Driftwood Surfer

It's a place on the verge of becoming part of the tourist trail, things are changing quickly there and new hotels, shops and restaurants are being built quickly.

It's one of the best surf spots in Guatemala, in fact, The Guardian thinks it's one of the top 10 in the world!
Where is El Paradon, and how do you get there?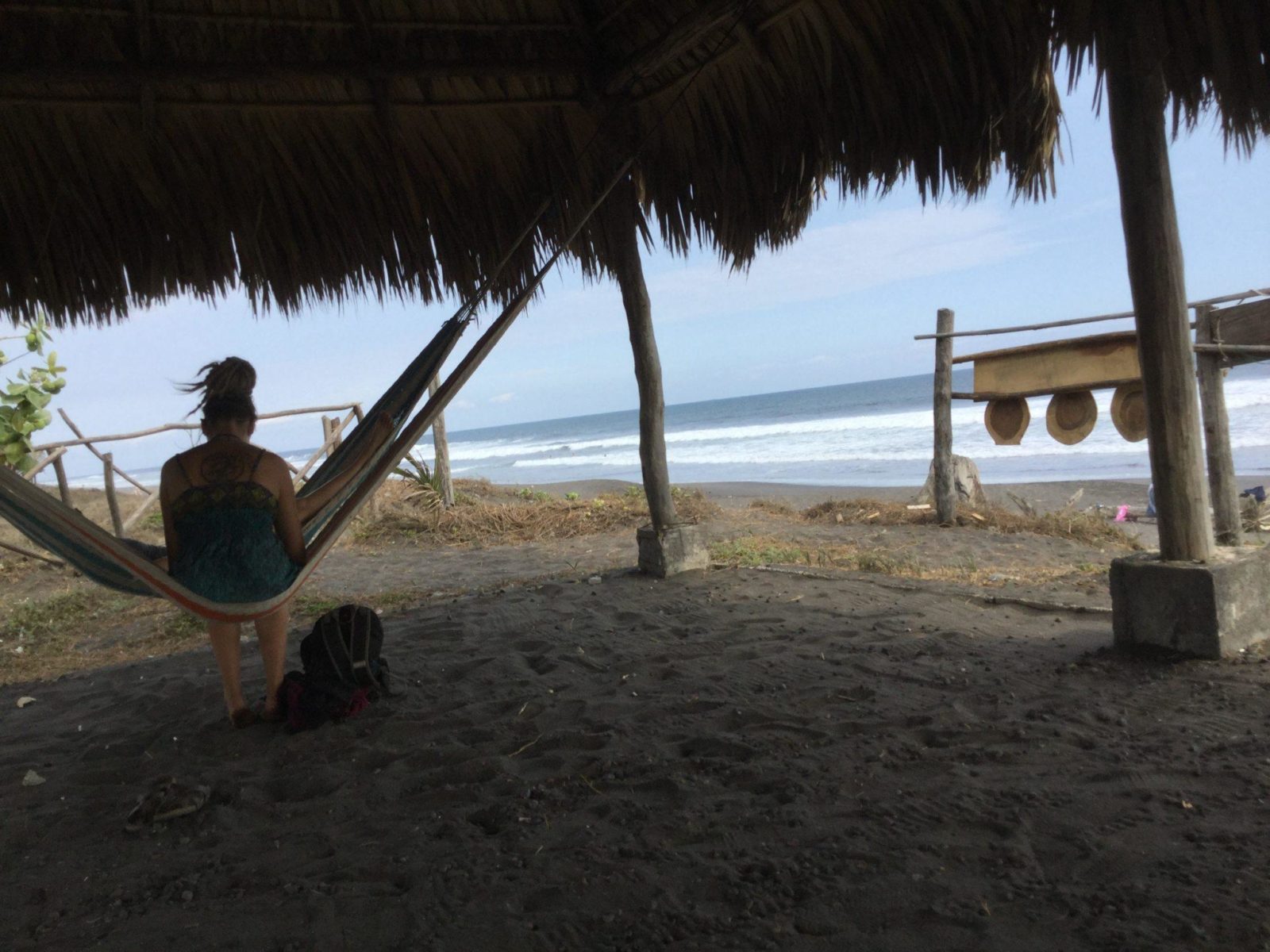 El Paradon is a small fishing village with the Pacific Ocean on the South-East and the Sipacate Mangrove Nature Reserve on the North-West side. It's a 2- 2.5-hour bus ride from Antigua and although I'm normally an advocate of taking public transport it's really not worth it as it will take you a whopping 6 hours on a chicken bus! For the tourist bus, it's 90Q and you can either book through one of the tour agencies or through the place you have booked to stay with.
Where to stay?
As mentioned earlier there aren't that many places to stay in El Paradon (yet!). The most popular are Driftwood Surfer (Party Place), Surf House (Bit more upmarket but on the expensive side and always full), Surf Camp (cheaper, not so nice and always full).
Top Tip: Always book before you get there! As there aren't that many places if it's full you will be sleeping on the beach as you won't be able to return to Antigua until the next day.
Unfortunately, I didn't confirm a booking before I went and ended up wandering down the beach looking for somewhere to stay! This actually turned out to be a blessing in disguise as whilst wandering down the beach I stumbled upon Finca Mystica.
Turns out this place only opened a few months before and wasn't yet online other than a facebook page. Allen who was looking after the place was so incredibly helpful and showed me up to their dorm room. When he told me it was only 100Q a night I couldn't give him my money quick enough! After being turned away by most of the other places in El Paradon who weren't very helpful at all this place was a breath of fresh air. Although it has only just opened and is still a work in progress you can see the potential.
The owners also run the popular Mystical Yoga Farm in Lake Atitlan. As well as its own small farm they hope to be able to run yoga retreats in El Paradon, which in my opinion would be a perfect setting.
So take my advice if you are going to El Paradon, book to stay here!
Where to Eat?
As I mentioned before there isn't that much choice BUT it's probably the best food I've eaten in Guatemala and the cheapest.
Yolis – This is a popular local food place that serves some really great fish! If you are going to eat fish in Guatemala, this is the place to do it! They also have incredible pancakes for breakfast and great smoothies!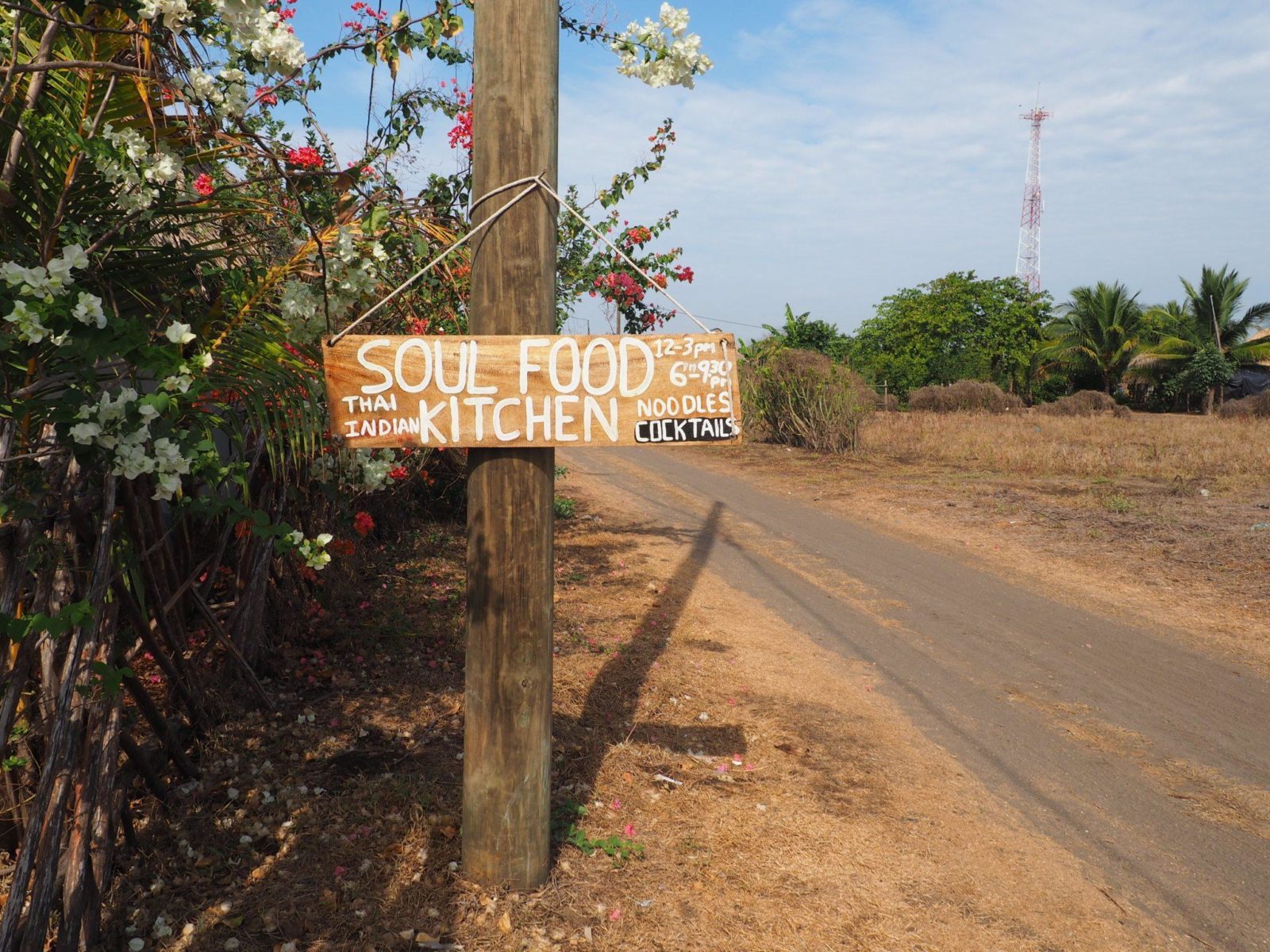 Soul Food Kitchen – The owner Garry is really friendly and knows how to make some great food! In fact, it's the best Thai Curry I've had outside of Thailand! Your options are Thai Curry, Indian Curry or Noodles.
Pacifico – I think that's the name anyway! I didn't see the full menu but I have it on good authority that they have the best Pizza in Guatemala and I can safely say their breakfast waffle was the best breakfast I've eaten in a long time.
Want to Surf?
Firstly unless you are a good surfer and know what you are doing get at least one lesson before venturing out there on your own!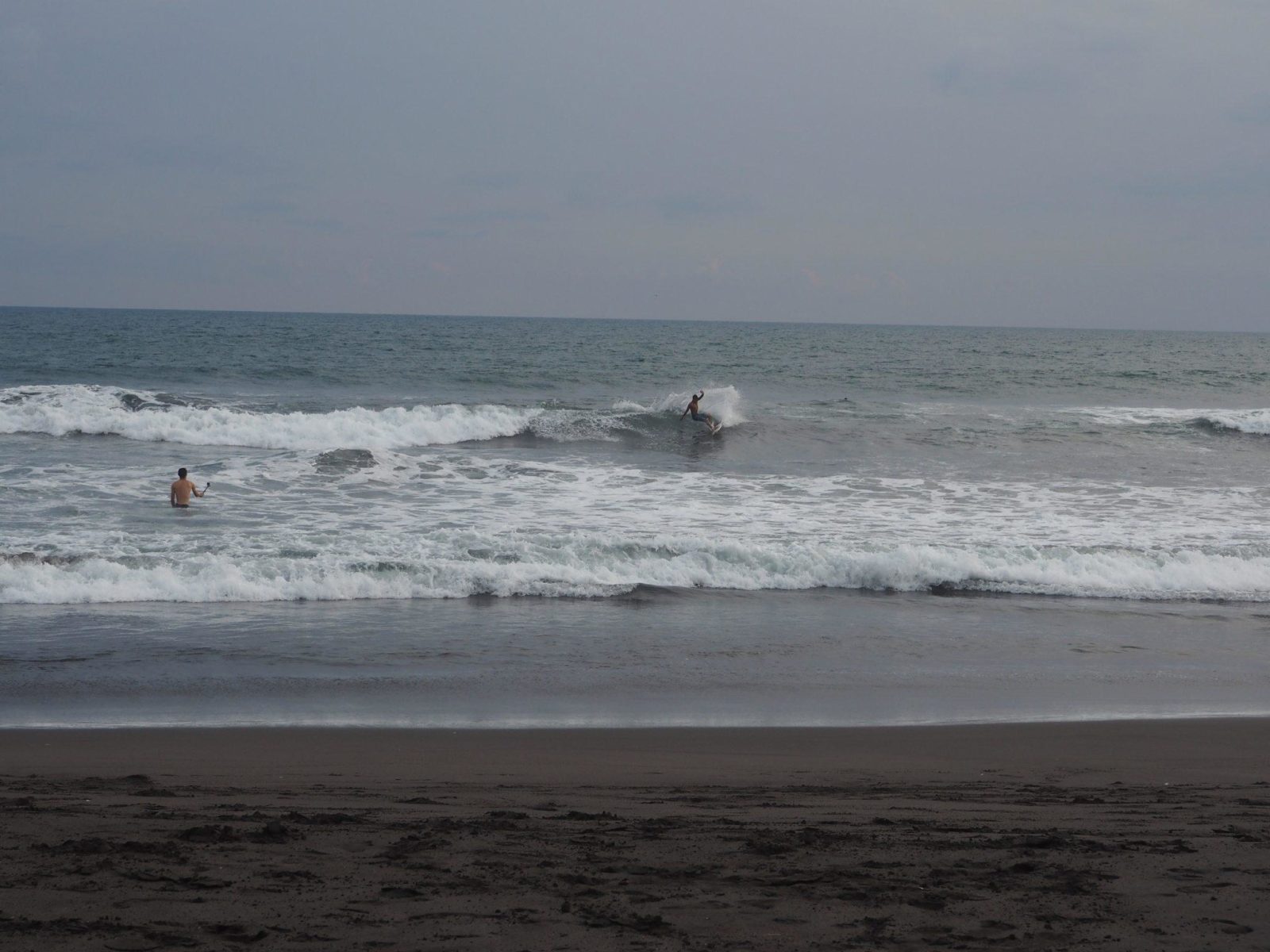 I sat and watch for most of the day from my hammock surfers being thrown around. This is not the place you can go in the water and play around. One of the guys staying in my dorm told me his friend broke his board the day before and so he was mostly bodyboarding because it was too crazy out there. Granted it's not always like that, but still, issue caution when heading out.
Board rental is about 60Q for 3 hours or 100Q for a day

Surf lessons are around 100Q an hour
If you just speak to someone at our accommodation they will organise lessons for you. If you are staying for a few days you can negotiate a reduced rate for multiple lessons.
Two reputable organisations are El Paradon Surf Camp School El Paradon Surfing School (not online) and Pacifico Tours (not online)
What else is there to do?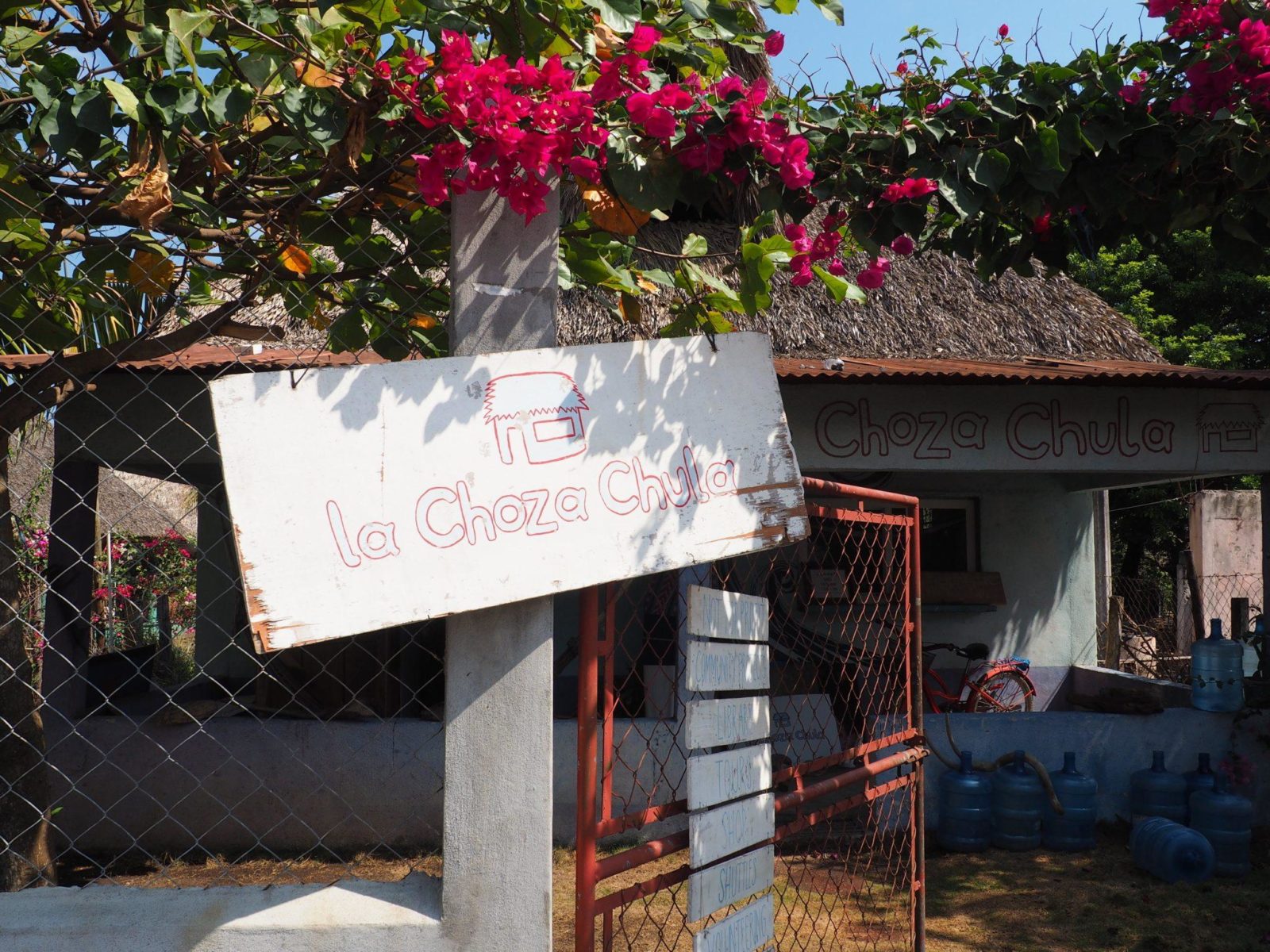 Take a tour with La Choza Chula. They are a local Not For Profit company who have done some great work in the local community building schools and libraries. They offer the following tours:
Mangrove Fishing Tour

Turtle Tour

Guatemalan Cooking Experiences

Surf Lessons

Bracelet Making Workshop
I took the turtle tour and although the turtles were pretty quiet it's was a great tour and so interesting to find out more about the organisation.
How long to stay for?
I only have one night, which was not enough! I would suggest a minimum of 2 nights so you can take the time to relax as well as get a surf lesson and go turtle watching! If you want to stay a little longer I would recommend speaking to La Choza Chula as they have plenty of volunteer opportunities.
Submit to Surf?
If you are a bit of an adventure junky then you could also book a Summit to Surf tour through OX Expeditions. This tour involves hiking Volcan Acatenango where you will camp for the night then when you arrive back in Antigua they will organise all of your transport and accommodation as well as your surf lessons.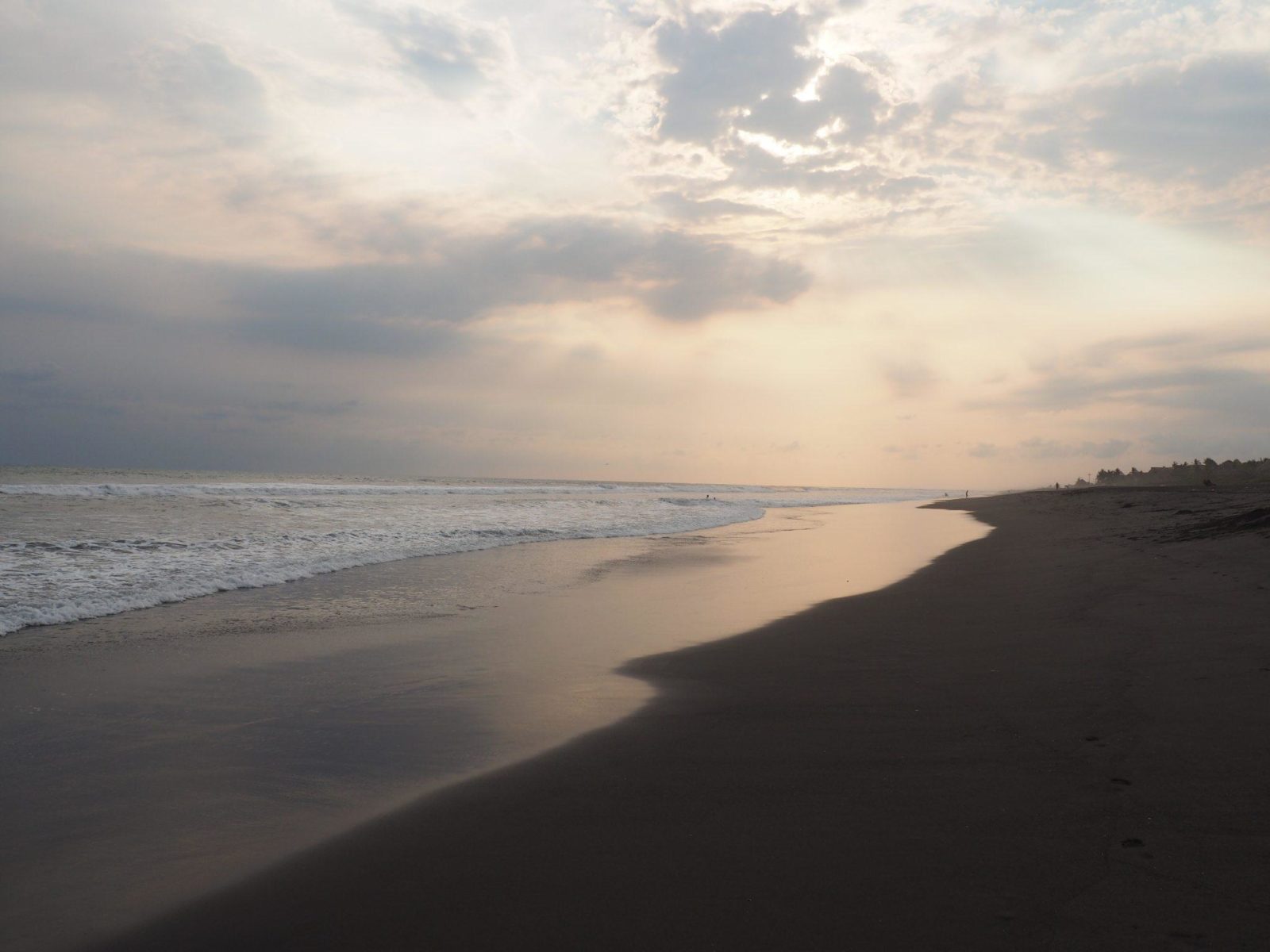 So if you want my advice to give Monterrico a miss and head to El Paradon quickly before everyone else realises just how good it really is!
If you need a cheap flight to Guatemala check Skyscanner first! Or download their App here, and don't forget your insurance!