Want to visit Tikal in Guatemala? It's one of those not to be missed places. But many people (like me) decide to skip the Tikal tour and instead go it alone. Well, I'm here to advise you NOT to do that.
In this blog post, you will learn how you can visit Tikal without a tour (like I did), and why that's NOT what I would advise you to do, and why. I'm also going to make some recommendations for trusted Tikal tours you should consider booking and suggest a few nice hotels in Tikal and Flores you can stay at.
Need to know how to get to Tikal? Read this.
Did You Get Travel Insurance Yet?
Cheap isn't always cheerful
If you are backpacking Guatemala I know you will want to do everything on the cheap, I know I did! So it goes without saying that most backpackers will want to save money and skip organized tours. I can honestly say that I had the worst time at Tikal because I was trying to save money. In trying to find the cheapest way to see Tikal I ended up not only having an awful time, but I also spent more money than I would have just paid for the tour.
From the bus ride from hell, I took to get there (see here). To the sleepless night, I spent in a hammock in the jungle. I had a disastrous trip.
But don't worry, you get to learn from my Tikal tour avoiding mistakes by reading my ultimate guide on what not to do when visiting Tikal Guatemala!
Why I didn't want to take a Tikal Tour
Doing an organized tour is just that, organized. As a travel blogger, I prefer to do things the hard way so I have first-hand experience of having to work it out for myself. That way when I'm writing about it I can do so from experience.
I'm always on a tight budget, so the more difficult way is normally also the cheapest
It almost always makes for a better story…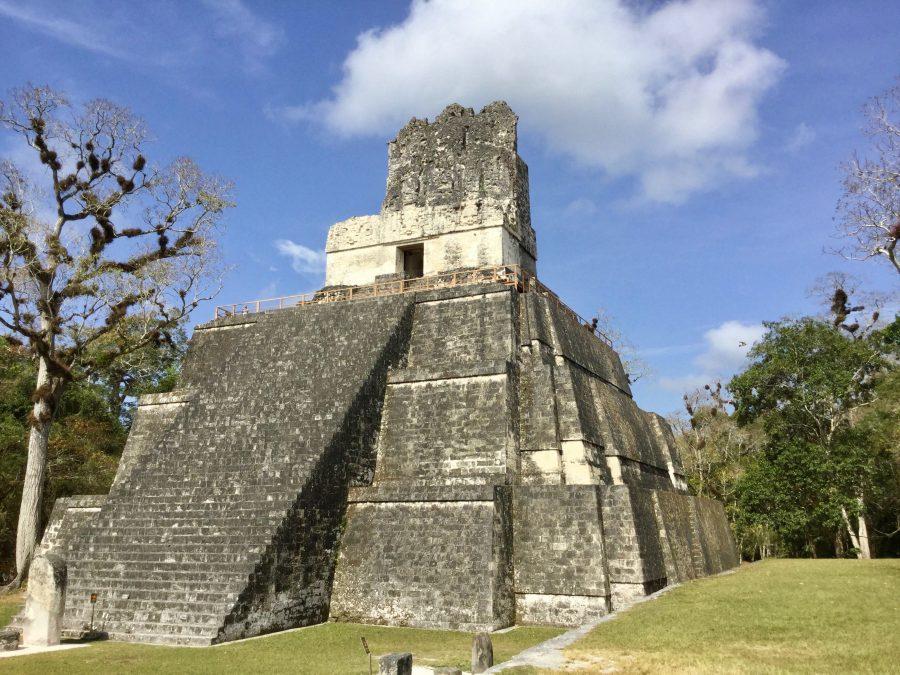 Why I recomend Doing a Tikal Tour
Let's do the maths:
A standard tour to Tikal will cost you 250Q which includes transport to Tikal and guide. If you want to do a sunset Tikal tour or sunrise Tikal tour you will pay 350Q
The Tikal tour will pick you up from your hotel and drop you back off there.
Here is what I paid:
5Q for a tuk-tuk to the bus station
30Q for the public bus (which stopped every 5 minutes and took forever to get there)
150Q park entry
50Q bus back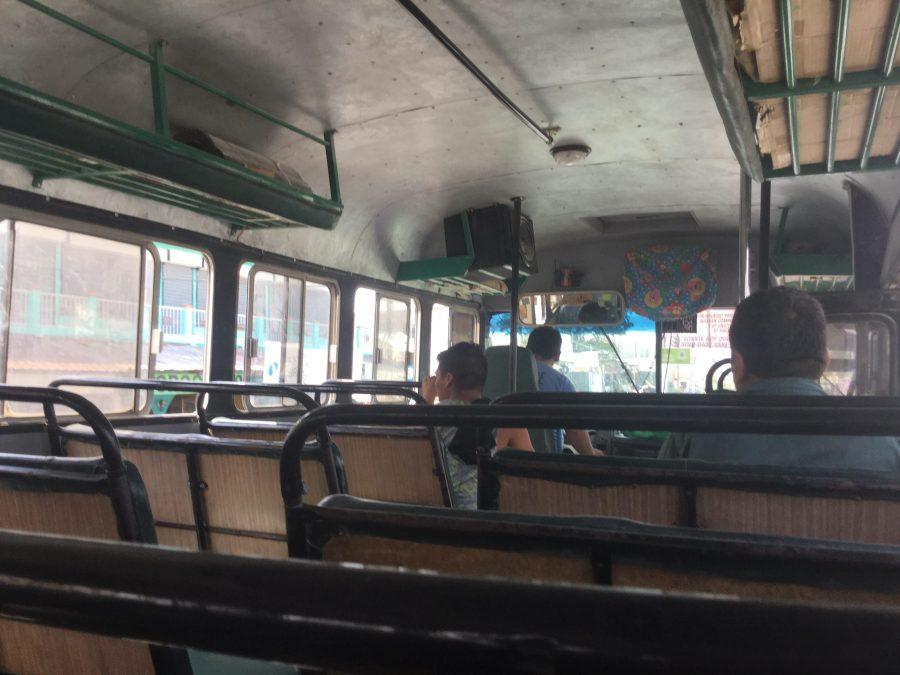 So I saved myself a grand total of 15Q but the extra hassle really wasn't worth it. Even if you don't want the actual Tikal tour. You could just tell the guide you wanted to go alone and find out the time you needed to be back for the transport. Or alternatively, if you tell them you just want transport they will charge you 70Q…so I could have saved myself 5Q and a whole load of stress and agro.
Book the Tikal Tour before you get to Flores
Booking a tour to Tikal can be a bit of a nightmare, people will jump on the bus trying to sell you tours. My advice is either to book the tour through your hotel or hostel when you arrive at Tikal or book before you arrive with GuateGo. You will pay more booking with them as you can pay with your card, but if you prefer to pay online than with cash it's worth the extra fee.
Be warned certain tours also need to be booked at the bank. It can get really confusing and you won't know who to trust. My advice is that if you are traveling from Antigua then if you have the budget book a tour with heart of Travel. They will give you the option to fly to Tikal or go in their transport (which WII have AC). They will plan and organize EVERYTHING and all you have to do is pay and show up. Click here to learn more about my partnership with Heart of Travel and to book your Tikal tour with them.
Don't think Doing two 10 hour bus journeys in one week is going to be fun
I think my state of mind arriving in Flores after two difficult bus rides really affected my rational thinking. I wish I'd spend a few more days in Semuc or taken a day off before visiting Tikal. Or just flew to Flores from Antigua. It's actually not that much to fly and if you are in a rush it's worth it.
Don't lose your bank card
This was also a huge factor in my Tikal nightmare. I lost my bank card in Antigua and my money was running low. Guatemala has no postal service, so I had no way of getting a replacement. My Dad ended up having to send me money via Western Union and trying to get that money out of a Guatemalan bank was like getting blood from a stone, this is a whole other blog post! So I was over-conscious about how much Tikal and Flores were costing me.
Don't scrimp on your accommodation and get AC
I spent two nights at Los Amigos and I highly recommend booking in here! You have to do it through email and do let them know what time you will be arriving as they get very busy and will give your room away if you are late. It's more expensive than other hostels in Flores, but it's worth every penny. It's only 10Q extra for a room with AC, pay the 10Q you will need it! I didn't the first night and I didn't sleep because of the heat.
It's a bit of a party place though so if you want something a little more low key try one of these:
Don't do the Tikal sunrise tour, do the Tikal sunset tour
We spoke to the guides in the park about doing a Tikal sunrise tour. They told us it's almost always misty in the morning. So if you want to pay the extra 100Q to enter the park after it's closed so the sunset tour, as you are more likely to get something photo-worthy. But this isn't the cheapest way to see Tikal as this will add on quite a bit more to your budget.
Buy a map of Tikal
Tikal is huge, don't be tight like me and just pay the 20Q for the map so you know where you are going.
Don't forget your spare camera batteries
Yup, that happened. My camera battery died just as I was walking into the main part of Tikal and my spare battery was flat. Wonderful. Always check your spares!
Don't, I repeat DON'T sleep in a hammock in Tikal
Sounds so romantic and exciting doesn't it sleeping in a hammock in the jungle. The reality however was it was freezing cold. I was totally unprepared (I didn't even have my head torch) and I got no sleep because I forgot my earplugs, and those howler monkeys are LOUD! There is also nothing to do after dark apart from drinking expensive beer in the hotels. If we had just used the beer money we could have booked a room in one of the hotels…
The cost for the campsite was 50Q this is to use the bathrooms and showers. But in the morning by 6 am they had locked them as there was no water left. So we paid 50Q for nothing. The hammock rent cost 40Q making the total 90Q…the same as a bed in a dorm with AC at Los Amigos.
Or even better stay in one of the many hotels in the park. We thought it was a bit out of our budget, but actually, the accommodation is pretty reasonable. Take a read of Inspired By Maps review of his experience including the accommodation he stayed at in Tikal.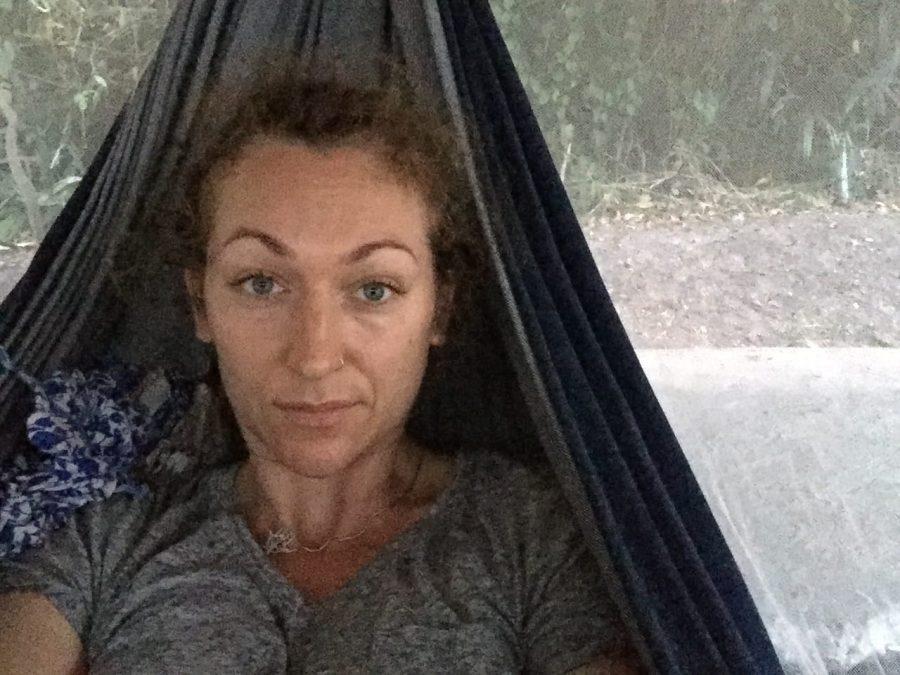 Don't believe everything you read about Tikal in Guatemala
It's probably worth saying at this point too that our original plan was to take advantage of the "buy your ticket after 3 pm and you can use it to go back into the part the next day" rule. So we would get there after 3 pm head into the park, sleep in a hammock and then go in early the next morning to see the rest of it. This was so we could avoid the crowds and the midday heat. We thought we had found not only the cheapest way to see Tikal, but also the best value as we could go in twice… Wrong.
We found out on arrival at the park at 3:30 pm that this rule had changed 2 WEEKS AGO and now you would need to pay another 150Q to re-enter the park. We had the public bus full of people waiting for us to get our tickets and then get back on the bus so it could carry on. We were trying to argue our case and decide what to do and the bus is honking its horn for us to hurry up. So we made a decision to just camp and go into the park the next day, this meant we had a long wait until 6 am the next morning and not a lot to do to kill the time…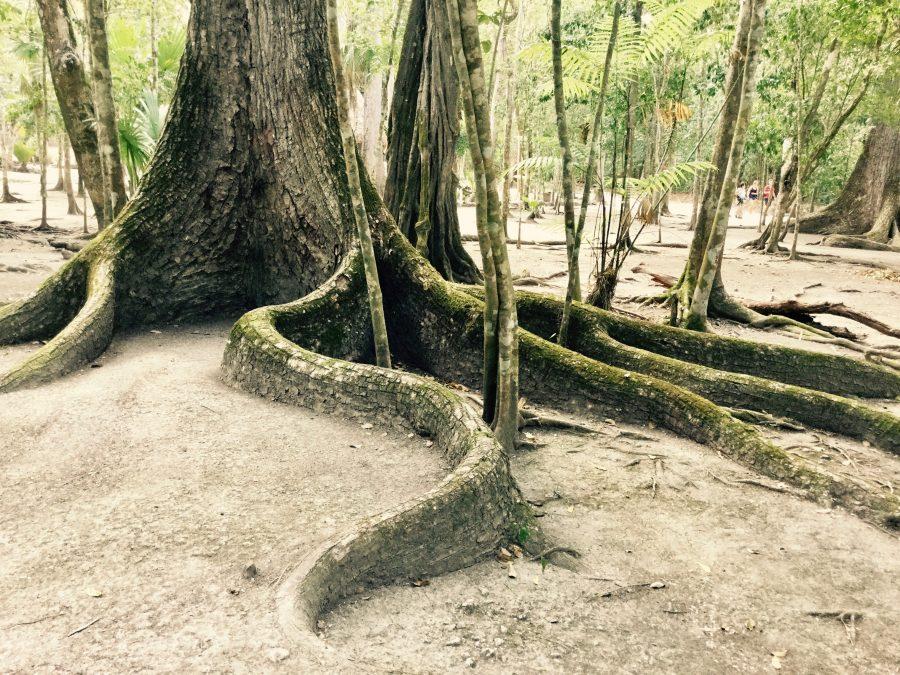 Don't forget your passport when going to Tikal
To get your ticket to Tikal you will need your passport. I didn't know this as it's another one of those new rules brought in to fight corruption. Lucky for me I always carry photocopies of my passport on me which they did except (phew).
Don't forget to take food with you, or eat street food
If you are looking for the cheapest way to see Tikal, one place you can save money on food. The cafes are pretty expensive and the food isn't great. Inside the park, you won't find anything other than chips and candy bars. It's a long walk around so do bring some food to eat and enough water to last you 3-4 hours. If you do eat at the park if you head towards the campsite there is a small section where you will find 4 street food vendors. The food is great and costs just 10Q for a plate (and I managed to get a veggie meal!).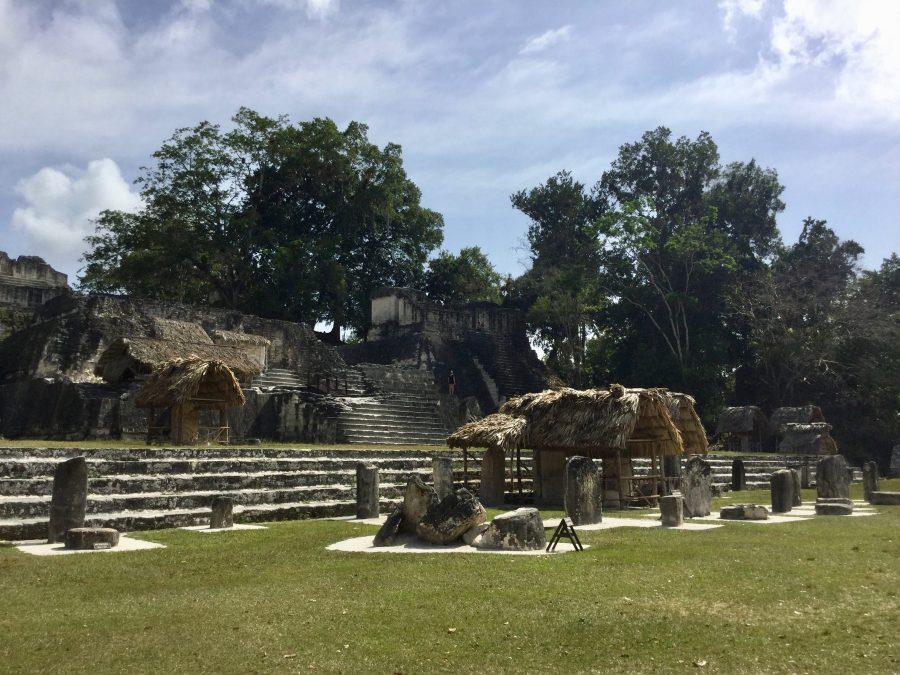 Wherever you are planning to go to after Tikal book the expensive bus if you can.
There are two main companies operating transport from Flores San Juan and Marlin. I have heard nothing but negative stuff about San Juan so I would recommend paying a few extra Q to go with Marlin. Not only do they have AC, comfy seats and WIFI (yes that's right WIFI on board a bus. In Guatemala). But they also gave me coffee and toast for breakfast in their office while we were waiting for the bus AND when we finally arrived in Mexico they gave me 2 beers. Honestly, it was the happiest I'd been in days getting that beer in my hand…small things hay!
Book your bus through GuateGo here.
If you are going to Mexico, don't forget about the exit fee in Belize
If you are transiting through Belize to get to Mexico you will need to pay a $20 USD exit fee. Make sure you have it as they won't let you out without it!
Where to stay in Tikal Guatemala:
Los Amigos Youth Hostel in Flores (not on booking.com). If you do stay in here then you will find lots of things to do in Flores.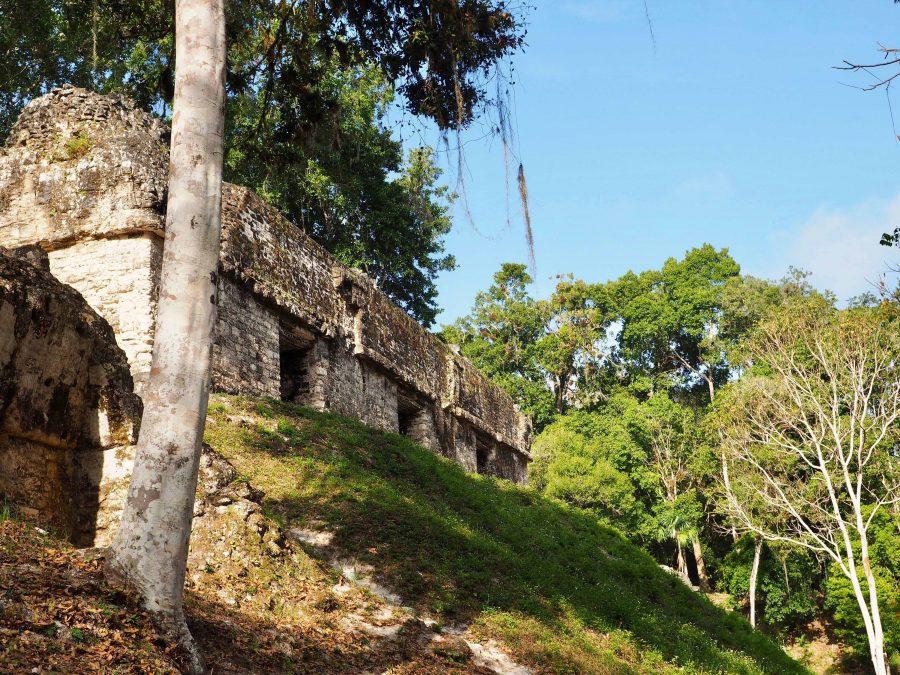 Getting there and away:
Coming from Antigua read this, coming from Semuc Champey read this. Heading to Mexico, read this.
Why you should skip Tikal
I have been to a lot of Mayan ruins and although Tikal was amazing to see and I'm so glad I went. If you are struggling for time or on the fence about going, here are a few reasons why you might want to skip it:
It's so much more expensive and there is no cheap alternative, it's just as expensive to do-it-yourself as it is to do the tour.
It's grand but not well preserved. Tikal is a must-see because of its size. It's hard not to be impressed by its size. But having visited Copan where you can see such incredible detail and some buildings which as just as impressive but slightly smaller for a fraction of the price.
Tulum is not only cheaper to access but it's so much easier to find budget accommodations and cheap eats.
There are other sites like Yaxha Mayan Ruins that are still in Guatemala and get a lot fewer visitors and are far cheaper. I didn't go, but I wished I had!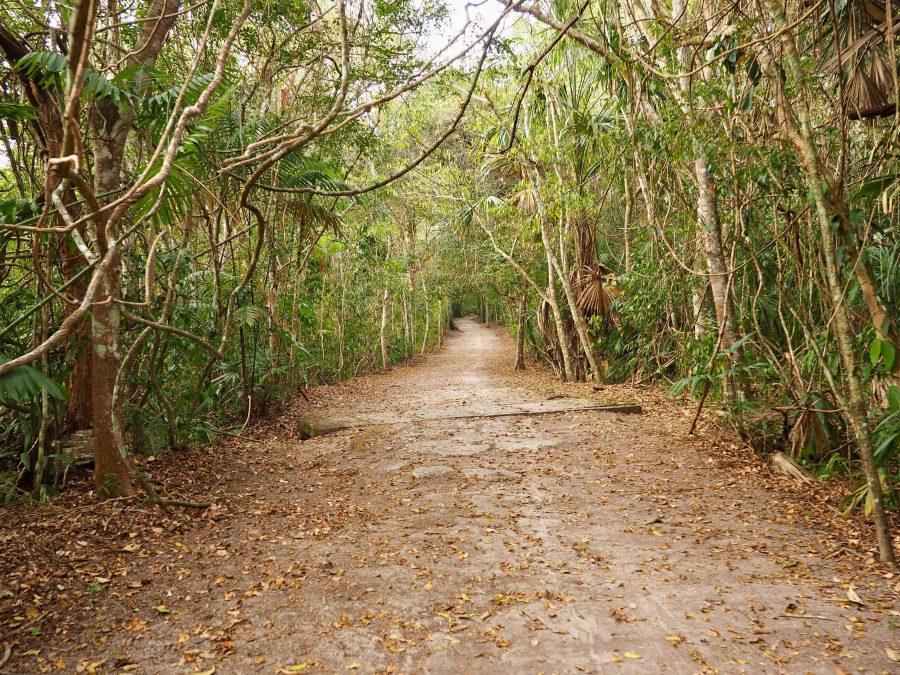 So if you are on the fence about visiting Tikal my advice would be to skip it and go to Tulum, Coba, or Copan instead. That said I'm still glad I went, I just wish It hadn't cost me so much money and I'd known about the crazy rule changes BEFORE arriving at the park! Sadly the cheapest way to see Tikal wasn't the best way.