Have a travel-obsessed partner and need to find the perfect gift? It can be tricky to find the perfect gift and as someone with a partner who's passionate about visiting places. And it's always a welcome gesture to show someone that you appreciate them by giving gifts.
Especially if they are super thoughtful travel-inspired gifts!
Doing so will not only show them you care but it could even help to strengthen your relationship with them while also supporting their love for traveling.
This article provides you with seven outstanding gift ideas for your partner who loves to travel.
1. Card Holder Wallet
When traveling, your lover should keep important documents, cards, and money inside a case. Thus, you should give them a slim card holder wallet to carry their small belongings without taking up much space in their pockets.
When choosing a wallet, you must ensure that the materials are durable enough so your boyfriend won't have to worry while traveling. Also, you should select the one that matches your loved one's taste to make it aesthetically pleasing for them.
2. Tactical Pens
Visiting foreign places can make your lover vulnerable to criminals who will take advantage of their unfamiliarity with the area. Therefore, you must give them a tactical pen that they can use as a self-defense tool to keep them vigilant and safe.
When looking for a tactical pen, you should consider the material's weight and size. That said, you must ensure that it won't be too massive to the point that it would attract the attention of other travelers.
3. Power Bank
Traveling for several hours means that your partner won't have a readily available electric fixture where they can charge their devices. If they can't find one, they will find it hard to communicate with you, or their mobile phones won't track their destination. Fortunately, you may give them a power bank so they can charge their gadgets on the go.
When choosing a suitable power bank for your loved one, consider the capacity and the number of ports available for each option. In addition, you must look at the manufacturer's credibility to give your partner a high-quality one.
4. Sunglasses
During hot summers, your lover will expose their eyes and face to the sunlight. If they stay outside for too long without protection, they might develop complications like cataracts or sore eyes. Aside from that, dust particles might enter their eyes during unexpected sand storms if they visit the desert. Thus, you must give your partner a pair of sunglasses to avoid these incidents.
When selecting sunglasses, you should consider the brand's reliability and the convenience for your lover. Additionally, you may choose ones with extensive coverage to protect their eyes from ultraviolet radiation.
5. Travel Pillow
Traveling for long hours means your partner will frequently need to take a nap or a full sleep. However, they might get stiff necks if they don't have a quiet space where they can rest their head for the whole duration. Therefore, you need to give your lover a travel pillow to prevent them from experiencing fatigue.
When looking for a travel pillow, you must ensure the size and weight to provide adequate support for your lover's head and neck. In addition, you should check its durability so that they won't have to use damaged ones or have to repurchase another one along the way.
6. Noise-Cancelling Headphones
When riding airplanes, your partner gets typically exposed to loud noises that might develop long-term ear issues. Luckily, technology like noise-canceling headphones can help them block out background noises. Also, you won't have to worry about them going deaf because they don't need to increase the volume of their sounds. Unlike regular earphones, they can keep the music low, making traveling more comfortable.
When buying this device, you should look for online reviews and the manufacturer's reputation. During your search, you'll learn about your options' battery life and overall comfort so it won't interfere with their sleep quality.
7. Drone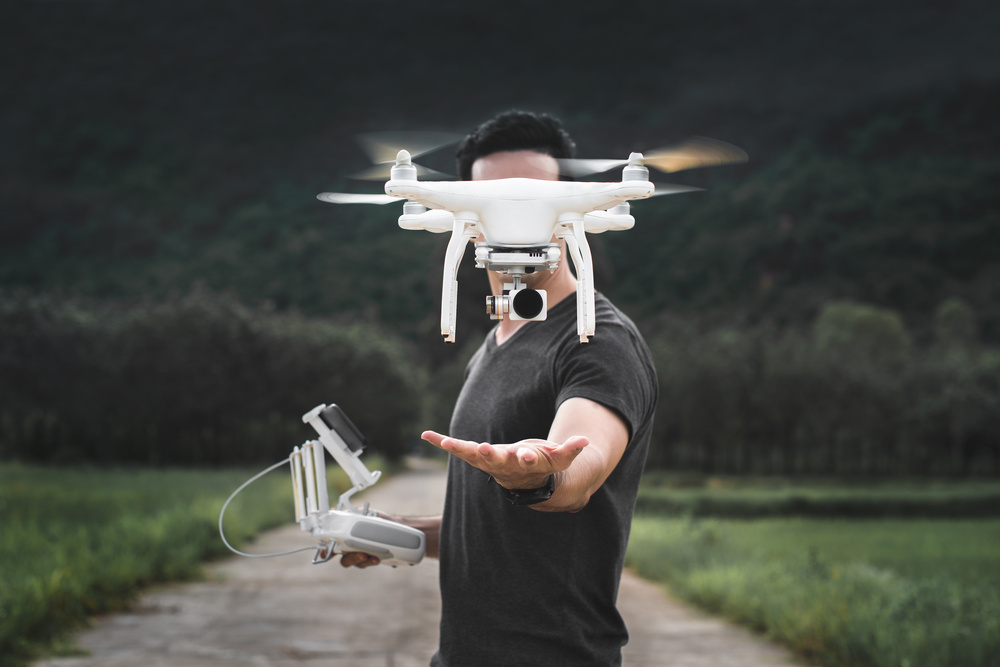 Occasionally, there are beautiful views that your partner wants to capture as they visit foreign locations. Unless they climb the roof of the highest building or rent a helicopter, they won't be able to do so, especially if they fear heights. Fortunately, a programmed aerial vehicle like a drone can do the job effortlessly.
When purchasing a drone, you should check the battery life so you can use it for a more extended period. Aside from that, you must consider the camera specs of this device so they can take high-resolution images and videos. In turn, they will thank you for improving their travel photography skills.
Key Takeaway
As a partner to someone passionate about visiting foreign places, you must surprise them with something valuable. Thus, you should consider giving them these seven gift ideas. Once you do so, they will never forget you as they travel, which will strengthen your relationship with them.