Looking for the perfect Christmas gift ideas for travel lovers? Or maybe you need a birthday gift for a travel fan? Whatever the reason you are looking to buy a present for the traveler in your life I've got you covered with these amazing small travel gifts.
Everything included in this gift guide for female travelers I love and use myself. They are all things I could not travel without. Although I have included a few nonessentials that I just really like because they are shiny haha.
Gift Ideas for Travel Lovers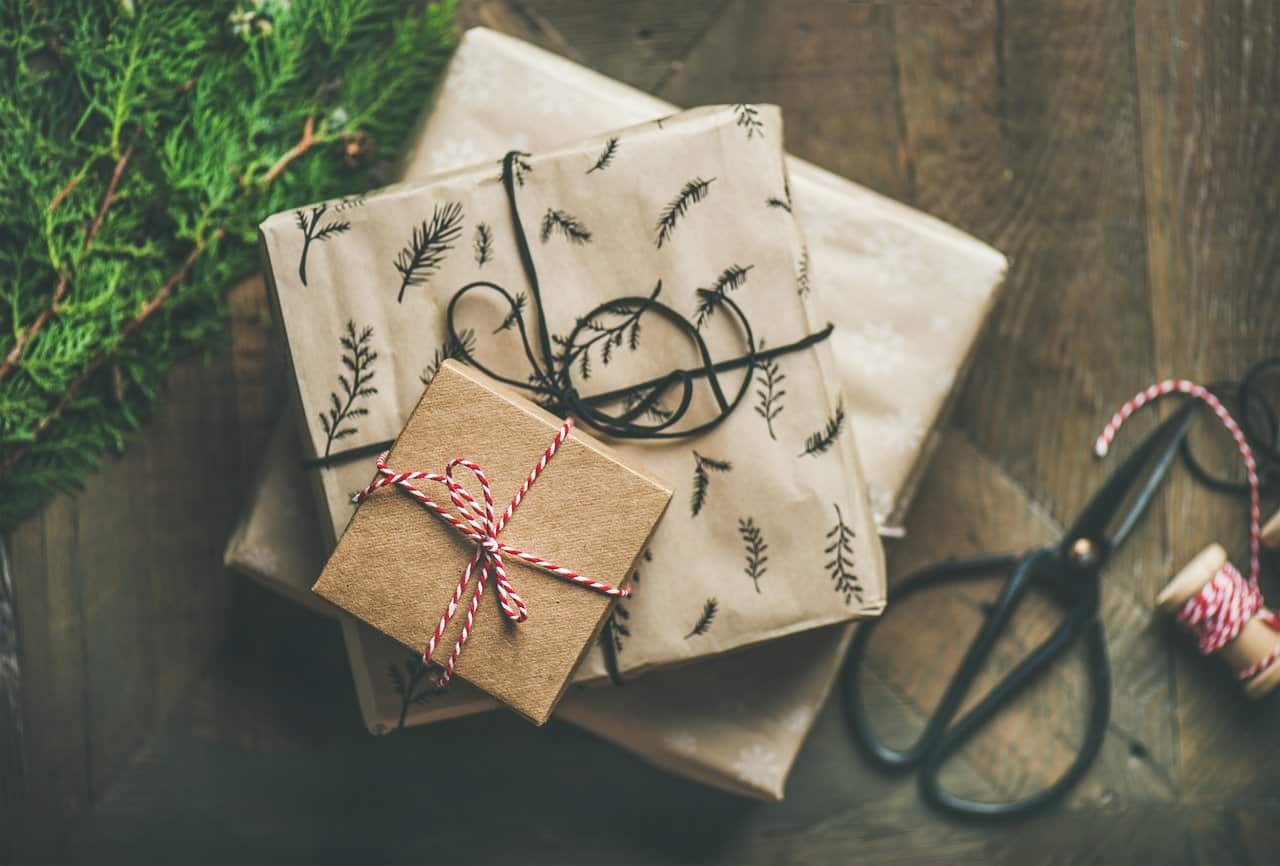 Under $15 stocking fillers for travelers
These are actually designed by a good friend of mine and I am OBSESSED. They not only look super cute hanging on my purse or backpack but they are really functional, especially traveling during COVID times.
You can buy them on Amazon and they come in a pack of 2 either this floral pattern (which I have) or a tan and black duo. It's vegan leather, so cruelty-free.
If you are looking for a stocking filler you can't go wrong with a travel notebook. Every traveler needs a cute place to write their hopes, dreams, and travel plans, right?
I love this cute passport holder and it's a perfect stocking filler to keep your traveler's most prized possession safe!
This is such a steal! I love this toiletry bag. It's hard-wearing, looks good and is waterproof.
I know they aren't so pretty, but oh so practical! I have my mermaid in my checked luggage but this is what I use for my carry-on. I hate using single-use plastic so I prefer using my Squeeze Bag.
If you read my blog regularly you will know I hate single-use plastic. But I also prefer to sip my Mojito through a straw. I always travel with my own metal straws now.
Whenever I'm traveling I always like to keep my dirty and clean clothes separate so I love these laundry bags. Most of the time I don't do my own laundry so having these bags means I can keep my dirty stuff separate and I also have a bag to carry my clothes to the laundry in. This is such a good practical gift for travel lovers.
Check prices on Amazon
Gifts for travelers under $20
If the traveler in your life loves good coffee then this is the perfect gift. The gift of good coffee wherever you are in the world. I normally travel with my Aeropress but if I'm super tight on space then this is my backup.
What better gift to inspire any traveler in your life. I have this and I could quite happily spend an evening flicking through and making lists in my notebook of places I want to go and things I want to see.
I'm a little obsessed with these on-point money boxes with travel quotes on them. It makes parting with my change so much easier.
I picked up my set of To-Go Ware while I was in Hawaii and I love it. I just keep it in my bag and use it all the time on the road. Perfect travel gift for anyone who loves to eat out but hates to use plastic cutlery.
Not only does it come in some great colors, but it's also sleek and stylish and BPA free! As someone who always has her hands full, being able to open it one-handed is pretty perfect, it's leak-proof AND it's good for hot or cold. In fact, sometimes it is a bit too good and my coffee is so hot even after a few hours in there it burns me.
I bought one of these for me and one for my friend for her birthday. I'm so in love with it. Yes I know it's not safe to keep all of your things in one place while you are traveling so I do split some things up and keep some old credit cards in her for safety. But I don't care, I still love it and it's just as good to keep everything together in between trips as it is while you are traveling.
Travel gifts under $50
I am obsessed with this necklace. Seriously, I've not taken it off since I received it as a gift. I love my rose gold one and it's a great gift for female travelers. It takes up no space and it goes with everything. It's been up volcanos, swam with whale sharks, and I'm sure it has many more adventures with me still to come.

A good quality portable charger is handy EVERYWHERE you go. I've been using this Crave one and I have absolutely no complaints about it. This is perfect for anyone who needs to have their electronic devices working at all times.
Blow the budget gift ideas for traveler
I wrote a whole post about finally getting a Kindle and once you do, you won't regret it! I'll never give up buying proper books but I will never travel without my Kindle. There have been so many times I've been stuck somewhere with no books to read in a non-English speaking country. With a Kindle all you need is WiFi and you can download as many books as you like! The battery lasts for a week and its screen means you can read it on the beach.
Girls this is a must for keeping your stuff safe! Unless you like lugging everything around with you that is? All you need is something that can't be moved in your hostel/ hotel room and you wrap it around lock it down and you can get on with exploring!
When I decided I needed to trade in my bulky DSLR after many hours of research this was the camera that came out on top. It's small and indiscreet and I love the vintage look of it. Having traveled with it for 2 years now I'm so happy with my choice. If you are looking for a camera to take great quality pictures and videos then this is the camera for you.
A GoPro is a perfect gift for the adventurer traveler in your life. I personally have a GoPro Hero 2018 and it does what I need. There are more expensive models but I decided to go with this entry model as I just couldn't justify the extra $ right now… But if I could I would be buying a Hero 7.
Every hiker loves a good Osprey hiking backpack. If you are new in the backpacking world, this may seem a bit intimidating, but trust me, once you get familiar with it, it will be the most comfortable backpack you've ever owned.
Final Thoughts
Phew! So that's my travel gift guide for the travel lovers in your life. I'd love to know if you have any of these? or if you have any more gift ideas, please feel free to share in the comments below.
This post was proofread by Grammarly