This post may contain sponsored content and or/ affiliate links. This is a way I make an income from my blog without it costing you my readers any money!
P.S. I am a participant in the Amazon Services LLC Associates Program, an affiliate advertising program designed to provide a means for sites to earn advertising fees by advertising and linking to amazon.com.
If you are planning a trip to the UK, I beg you, try to visit at least one other place apart from London. London is great and everything BUT there is so much more to England than London. If you need proof here are my top 7 reasons to visit Cornwall.
Cornwall looks like something out of a fairytale
I often had to pinch myself when walking the coast or wandering the winding streets of the towns. You really do have to see it to believe it.
To walk the Cornish coastal paths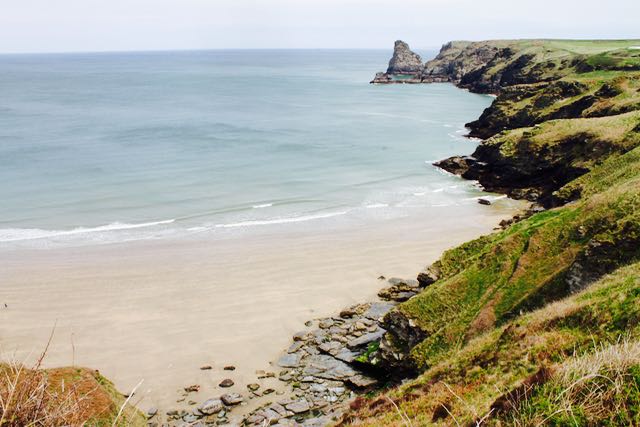 If you like walking and incredible breath-taking sea views then there is no better (in my opinion) place to walk than Cornwall. I love it so much I wrote a post about it, which you can read if you click here.
To indulge in the rich food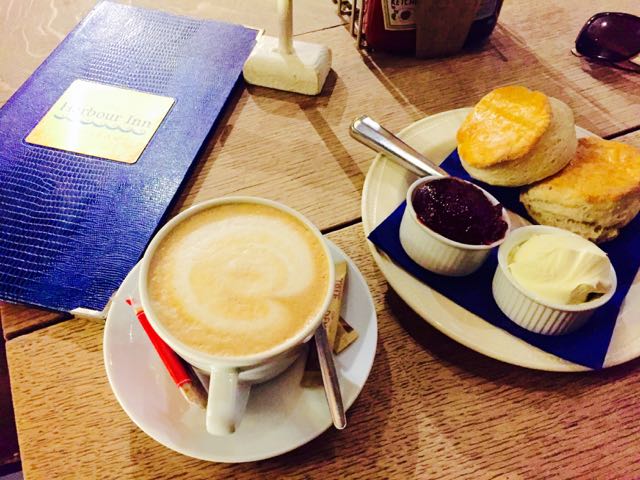 Fish and Chips, Cornish Pasties and Cream Teas with Cornish Clotted cream. You haven't really lived until you have sat in a quaint tea room in Cornwall. Sipping on your English Breakfast Tea, whilst tucking into a scone smothered in jam and clotted cream.
You don't get much more British than that!
Cornwall has the Eden Project
If you get too cold don't panic, just visit the Eden Project! It has the most incredible Rain Forest and a Mediterranean Biome where you can pretend you are somewhere a bit more tropical whilst warming up! The often have events such as Hot Yoga in the Biome or music concerts as part of Eden Sessions. I have been to several of the sessions and it really is out of this world!
You can learn to surf
Yes that's right you heard me you can surf in England! And Cornwall is arguably one of the best places in the UK to learn.
There are schools at all the popular surfing beaches. Newquay is probably the most popular, it's also the most crowded. So if you want to avoid the crowds I'd recommend venturing further south to Sennen Cove or Polzeath in the North of Cornwall.
6 Cider and Beer
It's not just Somerset that makes good cider you know! There is always a Cider or Beer festival happening. Go carefully on the Rattler If traditional ale is your thing then make sure you drop into St Austell brewery for a taste of Proper Job.
7 Step back in time
Close your eyes and think of England, not London, England.
If you imagine rolling green hills, quaint cottages, and farm animals roaming around blocking the windy single-track roads, you have just pictured, Cornwall. Sometimes it feels like you are stepping back in time, in a good way.
Final Thoughts
Have I convinced you yet? I hope so. Having lived on the border of Devon and Cornwall for many years I really can't recommend it enough. So hire a car or a camper van and take a road trip from Looe or Boscastle to Lands End. One thing I can promise you is you won't regret it. The only thing you will regret is not having more time there.
Have I inspired you to visit Cornwall? Have you already visited? I'd love to hear from you, so please do comment below! I love hearing about people's experiences and views and I will always write back.
Are you traveling in The United Kingdom? Be sure to check out my other blog posts:
Coastal Walking in Cornwall | Boscastle to Tintagel
7 reasons to visit Cornwall in the United Kingdom
7 reasons to visit Devon in the United Kingdom
10 reasons Liverpool needs to be on your UK bucket list
How to spend a day in Bath, United Kingdom
Coastal Walking in Cornwall | Porthcurno to Gwennap Head
Planning your visit to Liverpool | How to get there and where to stay
10 reasons to visit Plymouth in the United Kingdom
What's in my Bag | Packing advice for Europe
Are You Traveling soon?
Be sure to check Skyscanner for the best flight deals.
I never travel anywhere without Travel Insurance. If you are looking for insurance be sure to check World Nomads first.
This post was proofread by Grammarly