If you are visiting Melbourne or living there and looking for fun things to do outside of the city you are in the right place. There are tons of great day trips from Melbourne you can take. But if you don't have a car and need to get there by public transport it takes a little extra research. In this post, I have outlined my top 3 day trips from Melbourn that you can access by public transport.
So whether you are in the mood for snorkeling or being one with nature, exploring Melbourne's beautiful backyard is perfect for you. To be sure that you are getting the best possible information about busses and other forms of public transportation then my go-to site is always Rome2Rio as you can also often book your bus tickets directly on their site saving time on the day.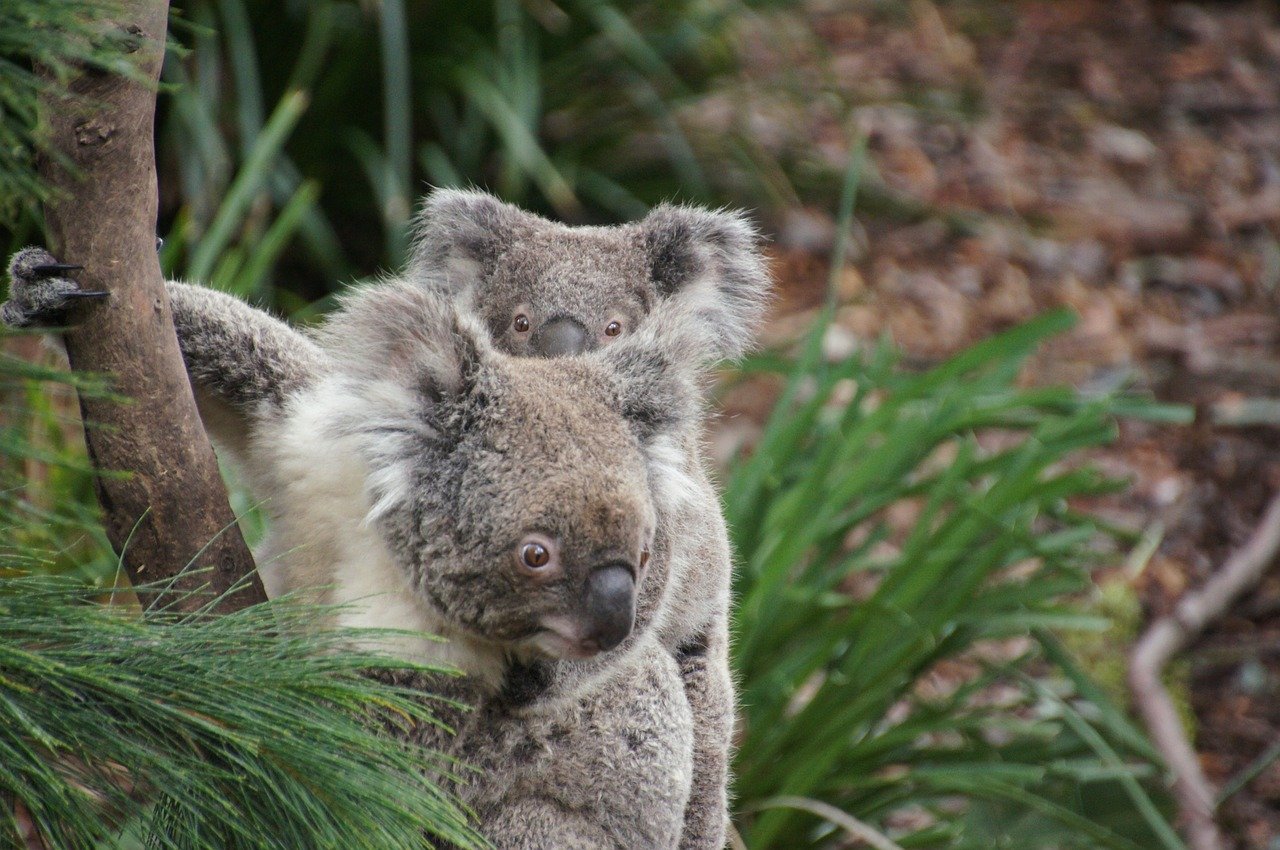 Day Trips From Melbourne 1: Visit Phillip Island
How to Get Philip Island from Melbourne
Philip island is one of the best day trips from Melbourne. And lucky for you public buses regularly depart central Melbourne going there. It's best to check the timetable a day or so before as timetables can often change, especially during public holidays. To avoid missing a connection or waiting too long, be sure to get your times right!
It takes around two hours for V/Line buss from Melbourne to reach the bridge at San Remo. From there it is going to take you another 20 to 25 minutes to reach the popular suburb of Cowes.
The buses stop at various points around the island after departing Southern Cross Station in Melbourne. These points include Newhaven, Cowes, Cape Woolamai, Surf Beach, and Sunderland Bay.
For those who prefer to travel by train, Dandenong is the closest train station to the island. It takes around 40 to 50 minutes to reach the said station from Melbourne, depending on the station you departed from.
Things to Do On Philip Island
Though always busy, nothing beats the Penguin Parade. Hundreds of little penguins waddle in from Summerland Beach every day at sunset, yes please!
You can also visit the Koala Conservation Reserve to get a good look at one of the emblematic animals of Australia. The reserve features six hectares of native bushland that can be explored via accessible walking tracks.
If you love the water, you can try snorkeling and scuba diving around the island. Phillip Island offers almost everything the Golden Coast offers, without the hassle of traveling too far. Dozens of fish species get attracted to the underwater kelp forests around Phillip Island. Thus, scuba diving and snorkeling are fantastic ways to explore the beauty of the underwater world.
Where To Eat and Drink On Philip Island
There are a lot of amazing food options are available on the island.
For one, consider stopping in at Wild Food Farm and Café in Rhyll for breakfast or lunch. Native bush tuckers like wattleseed and lemon myrtle are grown on the farm. These tuckers are either used in the café or packaged and sold online.
Fresh, local ingredients make their food delectable. Moreover, you can enjoy wandering through hectares of native bushland and carefully cultivated bush tucker plants to walk off your meal.
You can also grab a locally brewed drink at Furphy, located at the Westernport Hotel. Enjoy your drink while catching views across the island.
Day Trips From Melbourne 2: Visit Yarra Valley
How to Get To Varra Vally from Melbourne
The best way to get to Yarra Valley is by train. The nearest train station in Yarra Valley can be found in Lilydale. From there, you can catch buses to either Yarra Glen or Healesville. To find route times, you can use the Metlink Melbourne website. In particular, you'll need a Zone 1+2 ticket to make the trip.
Another popular way to go to Yarra Valley is through a bus tour. Through this, you can enjoy wine tours in Australia without worrying about drunk driving. A few companies offer bus tours in the area.
Things to Do In Yarra Valley
From the ground, the Yarra Valley resembles a pastoral wonderland. So you can only imagine how it looks from a hot air balloon.
For those looking to see the rustic landscape from a bird's eye view, take a sunrise hot air balloon tour over the Yarra Valley. Finish it off with a visit to the Yarra Valley Chocolaterie and Ice Creamery. There, you can enjoy chocolate balls, blocks, and a lot of delicious ice cream scoops.
If that's not enough excitement for you, then you can enjoy shopping and wonderful cafés as you enjoy all the best things to do in Healesville. You can also take home some local delights from Kitchen & Butcher.
Just make sure to bring them in a cooler bag!
Where to Eat and Drink in Yarrow Vally
Giant Steps features excellent charcuterie and cheese platters. These can be matched with fresh drops from the vineyard. For delicious wood-fired pizzas and moderately priced Moscato, you can hop across the street to Innocent Bystander.
If you're in the mood for wine, you can sample wines with winemaker Clare Halloran at TarraWarra Estate's cellar door. You can also try the best chardonnay and pinot noir produced on the estate― the Single Block and Reserve ranges.
On top of that, you can visit one of Yarra Valley's oldest wineries, the Yering Station.
Day Trips From Melbourne 3: Check Out The Great Ocean Road
How to Get To the Great Ocean Road from Melbourne
You can get to the Great Ocean Road pretty easily by train and bus.
From Southern Cross Station in Melbourne to Geelong, you can catch a V/Line train. The travel time will take about one hour.
You can also catch buses from Geelong Station. However, travel time will depend on where exactly on the Great Ocean Road you want to go. It takes about 40 minutes from Geelong to Torquay.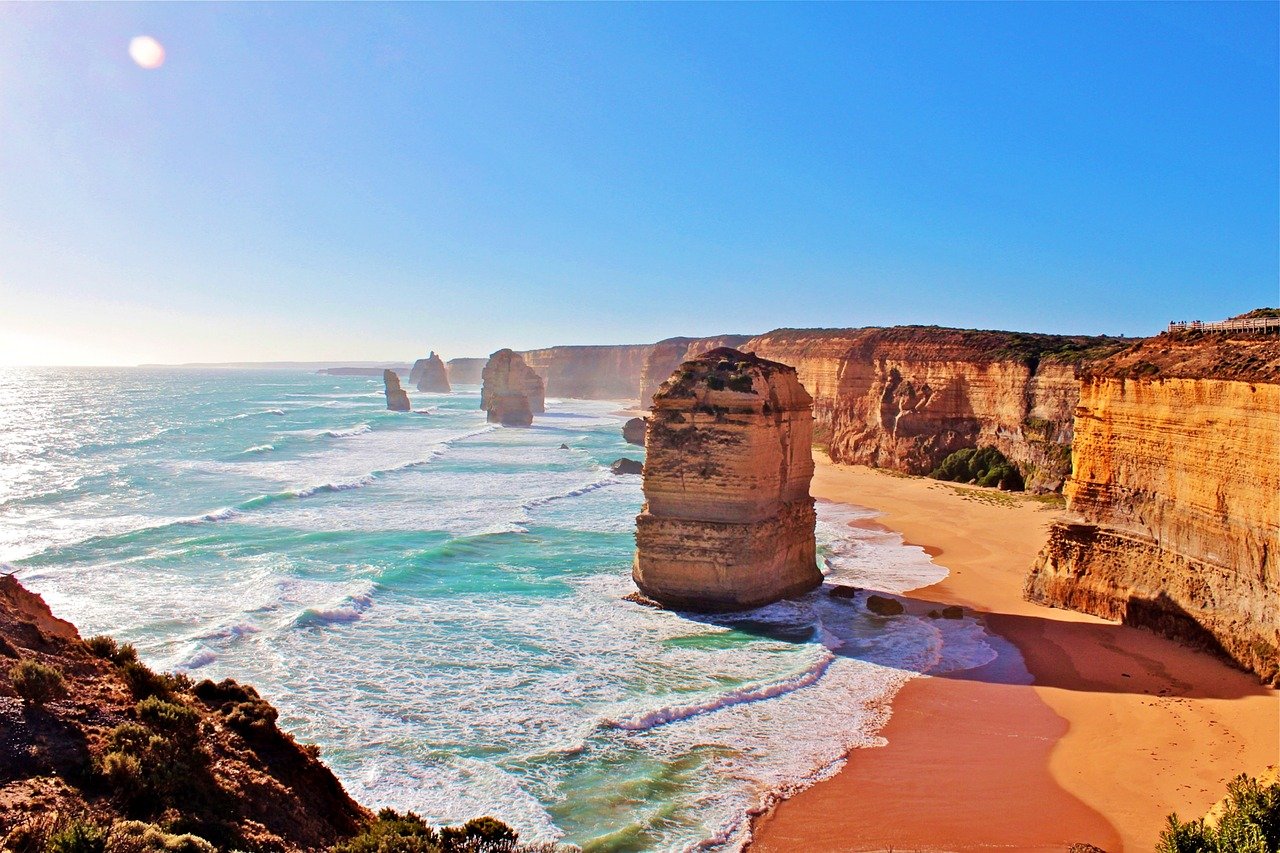 Things to Do On The Great Ocean Road
The road in the Great Ocean runs right past the cool, temperate rainforest of the Great Otway National Park. This brings you closer to some of the best native flora and fauna of the country.
The Koalas in the Wild Tour would be great to spot your eucalyptus-loving friends. Watching the sunrise at the Twelve Apostles is also totally worth the effort.
If you want to surf, Torquay Surfing Academy offers surfing lessons with professionals. Even if you're new to the sport, experts will get you on that board in no time.
Where to Eat and Drink on The Great Ocean Road
A lot of locals eat and shop at Surf Coast Wholefoods daily. However, you can also pretend like a local for a drop-in visit. The Buddha Bowl is fantastic. If you are needing to fuel up for a full day of surfing, walking, and discovering in Torquay, I'd recommend avocado, brown rice, kale, and tofu bowl.
The Frontbeach Taphouse & Restaurant offers delicious meals and drinks. It's also an all-day destination for meals and craft beers. You can enjoy your meals while looking out over the front beach of Torquay and relishing its serenity.
Final Thoughts
Although Melbourne is amazing, you sometimes need to escape the big city. Hence, it's great to know that it's perfectly positioned for weekend breaks and unforgettable day trips from Melbourne. Happy traveling!