If you do one tour in Medellín, it needs to be Graffiti Tour Comuna 13 Medellin — it was the tour I enjoyed the most! Yes, you can absolutely take the metro around Medellín and wander around yourself but you shouldn't — pay the extra and do the tour. In this article, I'm going to share my experience of the tour and highlight the reasons why you should take the Comuna 13 tour Medellin.
Why take the Graffiti Tour Comuna 13 Medellin?
Ok, let's get straight in there with this.
If you don't take the tour you won't learn anything about Comuna 13.
There are other reasons, but this is the main one: what happened there is horrific. I still find it hard to wrap my head around how this incredible place was a war zone up until only a few years ago. The story of this comuna rising from utter destruction and devastation to become this beacon of hope and a place where art has created social change blew me away.
If you go on your own you will, I'm sure, have a nice time looking at the graffiti and the outdoor escalators but you probably won't be moved to tears talking about it with a stranger on a bus months later.
Medellin beat NYC and Tel Aviv in 2012 to win a prestigious award for the most innovative city in the world. A big part of this award is because of all of the work the local Government has done to improve access for the city's poorest residents. On this tour, you will see one of the cable cars that make up part of the metro system and the outdoor escalators in the heart of Comuna 13.
These escalators that are split into six climbing 1,260ft were installed to help improve the access for local residents who struggled to climb up and down the steep steps. It's not only impressive because it's the first of its kind in the world and aimed at improving the lives of its residents.
What did I learn on the Comuna 13 tour Medellin?
So much! I don't want to spoil the tour for you or give you a history lesson. This is a story best told by those who lived through it but here is a brief outline… Feel free to skip past this section to find out about the tour!
Comuna 13 was a war zone. Home to 12,000 residents who for a long time were unable to leave their homes for fear of the violence that awaited them beyond the 'safety' of their front door. Although they often were not even safe in their own homes.
The area was once controlled by Pablo Escobar's Cartel who protected the residents from violence. Comuna 13 actually had the lowest homicide rate in Medellin at one point. However, in the wake of Pablo's death, this tactically positioned barrio became up for grabs and gangs took over fighting for control.
At one point it was controlled by FARC and after operation Orion, it fell under the control of the paramilitary. But you will learn all about this in the shocking detail on the tour. Including how the local residents took to the street waving white flags after a four-day military siege.
The Transformation of Comuna 13
Comuna 13, otherwise known as San Javier because of its location, was cut off from the city center. Young people grew up and joined gangs, it was just the way life was. Until Alejandro Echeverri dreamed up an innovative plan to improve public transport and to 'reconnect' San Javier with the city center. As well as opening up public spaces again.
To quote him:
"We just had our ideas – get public transport into the poorest areas; open the spaces, build the schools and centers of learning, create jobs – and people listened. Most people's map in a Latin American city covers only 20% of that city. We needed to connect these barrios to each other, and to the rest of Medellín."
Alejandro Echeverri.
The timing was perfect as the paramilitary and other groups were decommissioning as part of a government agreement. Although they initially had to deal with the gangs who still controlled the barrio. When these changes started to happen it transformed the lives of the entire community.
As someone who comes from a background in Arts for Social change, I have always known that access to culture, open spaces and good affordable public transport can change lives. It is what I thought for years. So here I am in this barrio in Colombia and they actually did it! And it worked!
Take the tour, listen to the stories, learn and be inspired.
What happens on the tour?
I'm not going to go into a lot of detail here as you really do need to do this tour for yourself!
If you want a general idea of what to expect you can watch my video of the tour here.
On the tour, you will see some incredible graffiti and get to walk, safely, around a barrio taking as many photos as you like.
I also got to watch some incredible dancers.
At the bottom of the escalators is a shop selling ice lollies, get the award-winning mango one. It's like a party in your mouth!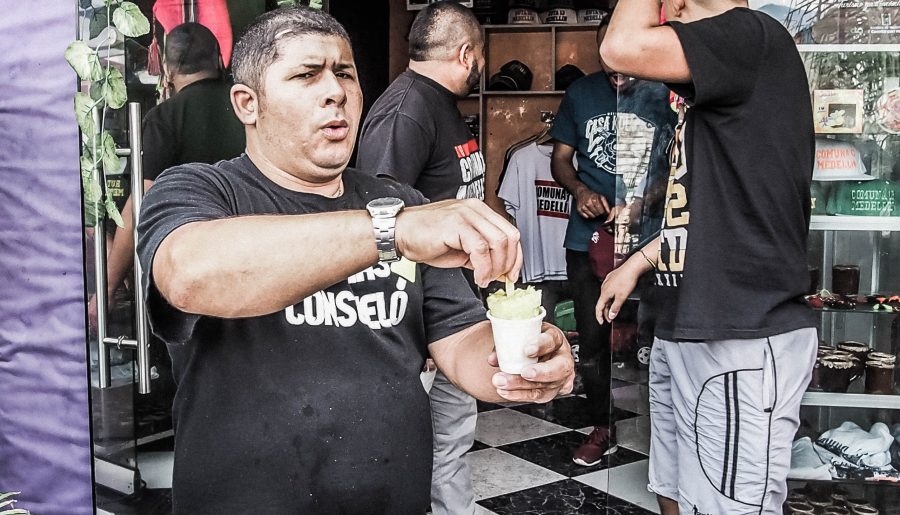 The tour ends at the Casa Kolacho building with a community workshop. Some people have a dance lesson, we got to do some graffiti tags.
Toucan Cafe & Tours
The other big reason for taking a tour is you are helping the economy of Comuna 13.
I took a tour with Toucan Cafe & Tours. I'm always very careful to only work with and promote companies who are in line with my ethics. The local guide that Toucan Cafe & Tours uses for its tour is a resident and community leader of Comuna 13.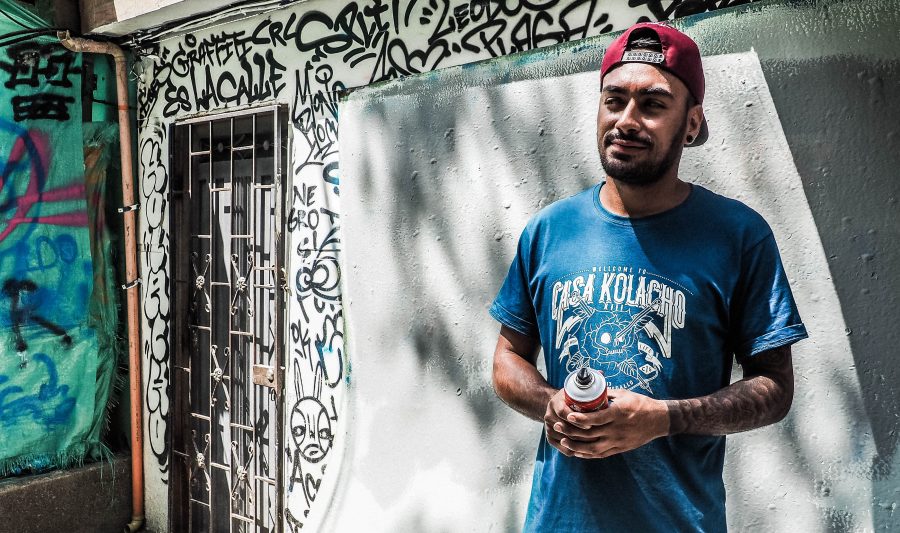 The organization he works for Casa Kolacho is a local hip-hop community group. Which, thanks to the support of Toucan, has just opened a hip-hop community center. In the center, they offer local young people classes in dance, graffiti, rap and anything else that fits into the hip-hop genre. The tour ends there so you can see where Toucan's $25K (USD) investment has gone.
On all of the tours I took with Toucan Cafe & Tours I was able to see exactly where the money was going and speak to the people these tours are supporting. I feel it is so important to be a responsible traveler and make sure I choose an ethical company to take tours with — that is vital.
Wondering where to stay in Medellin? I recommend staying in either El Poblado or Laureles and here are a few of my favorite places to stay:
El Jardín de la 10 – El Poblado
You can read my full Medellin accommodation guide here.
This post was proofread by Grammarly
Are you ready to book your trip?  To help you get the best deals and service here are the companies that I personally use to book all of my travel online. I always shop around before booking anything, but these are my tried and tested starting places.