This post may contain sponsored content and or/ affiliate links. This is a way I make an income from my blog without it costing you my readers any money!
P.S. I am a participant in the Amazon Services LLC Associates Program, an affiliate advertising program designed to provide a means for sites to earn advertising fees by advertising and linking to amazon.com.
I am a big fan of using Public Transport when I'm traveling. Not only does it save me money. It also adds to my experience of that country. One of my favorite parts of my day was my bus adventures around Medellín. That said it took me a week or getting on the wrong buses and being utterly confused to get to grips with transport in Medellín. So to help you navigate your way around the city of eternal spring here is my guide to using public transport in Medellín.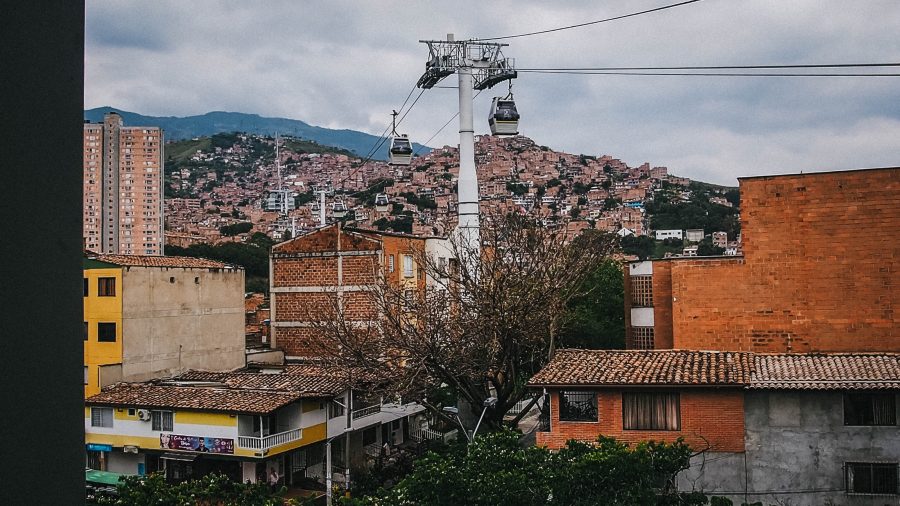 Civica
If you are planning on staying in Medellin for a while and traveling by metro or using the free bikes you will need to get a Civica card. It's pretty straightforward to get one. Just go to San Antonio metro station with your passport and stand in line for an hour. You will need to pay for a ticket to cross the barrier and get the card (no logic whatsoever I know). With this card, you can top up at a kiosk and use the metro and cable cars.
Using the Metro
The Metro is really easy to use. You can buy a one ride ticket or get a Civica card and add money to ride the metro. If you aren't sure where you are going you can download the app here.
Ciclovia
If you want to use the free public bikes you will need a Civica card. Then you have two options. If you are a tourist you will only be able to get a pass for 1 week. If you want to use it for longer than a week you will need to go through the whole process again. The only way of getting the permanent pass is by proving you are a resident. To do that you need a bill with your name and address on it.
You can apply online here they will send you an email confirmation and you will then need to go down to the office and register for it to take effect.
Colectivos/ Busses
I love getting the bus. I'm normally the only "Gringa" on the bus and this often makes local people curious. I've made so many bus friends just chatting to people on the bus wondering what I'm doing there. Mostly other women who want to practice their English with me. One of the great things about taking the bus in Colombia is they have fixed prices. This means you can ride the bus without having to say a word! Simply get on the bus hand the driver the money and take a seat. Follow along with google maps and hope for the best!
For the first week, I got it wrong ⅗ times. But by the second week, I knew my way around better. It's difficult navigating around any new city and Medellin is no different. I'm confident though they the reason I know Medellin so well is because of all of the wrong busses I've gotten on. It's also worth keeping in mind that Colombians are some of the friendliest people I have ever met.
If you aren't sure all you have to do is ask. I got chatting to a woman one morning who when I was about to get off the bus and walk 15 minutes told me not to because the bus goes closer to where I was going. She then told me the right place to get off. I've also had a driver shouting for a friend to come and get me and walk me onto the right bus. In my experience Colombians always go over and above to help people.
Taxi
If it all goes wrong on the bus, or you need to get somewhere quickly than taxis are cheap in Colombia. I also always use taxis at night. Although in my experience getting the bus is safe, it is waiting for the bus that makes me nervous. I don't like to be stood still in any country at night.
A moving target is more difficult to get than a still one!
Most taxis have meters so just check the driver resets it. Medellin isn't like Bogota and I often flagged a taxi down late at night by myself with no problems. You can also use the easy taxi app to pre-book a cab. This is a safer option if you are concerned about flagging down a cab.
Uber
Uber does operate in Medellin. But it is illegal, so use with caution.
If you need a cheap flight to anywhere check Skyscanner first! Or download their App here, and don't forget your insurance!