It's no secret that I love New York City. Since my Mum moved to New Jersey a few years ago I've been lucky to think of it as a second home. When I'm not in Mexico or traveling to new places, you can normally find me exploring Manhattan.
I get asked to do a lot of tours in New York, so I'm not easily impressed, I've seen and done it all. However, if you want to do something a little bit different in the city that never sleeps then I sugest heading out on the water.
In this post, I'm going to share with you my favorite adventures to have on the New York rivers.
Shop my New York style…
[slide-anything id='17503′]
OMG, this tour was so much fun. Like seriously. I went with Poor in a Private Plane who is a native New Yorker and we LOVED it. The company started out taking the media out on the water to help them get press shots of the city. The founder is a professional photojournalist and knew all of the spots to get the money shots. This is where the company got its name. After a while, they kept getting asked to run tours for people who weren't media. Now they do both and the tour is a great mix of photo opportunities, the information you would expect on a tour, and just a lot of fun on the river.
I highly recommend this tour to anyone wanting to get great photos, to see New York from a different angle, and to have a more intermate tour experience (it's a small boat). If you want great pictures I sugest going on the 6 pm tour, this way you get the best light. Plus by the time you get to the statue of liberty all of the people will be gone so you can get some photos without any other people in the shot! Going solo? No worries the guides will help you out taking pictures, he even brought a battery pack just in case your phone is running low on charge.
The price was very reasonable too. You can book direct with them here, or through Viatour here.
Love lobster rolls? Then you NEED this North River Lobster Co tour in your life. I was invited by them to hang out with a load of other influencers for the day and try their new lobster rolls. I can tell you without a doubt they are as good as they look!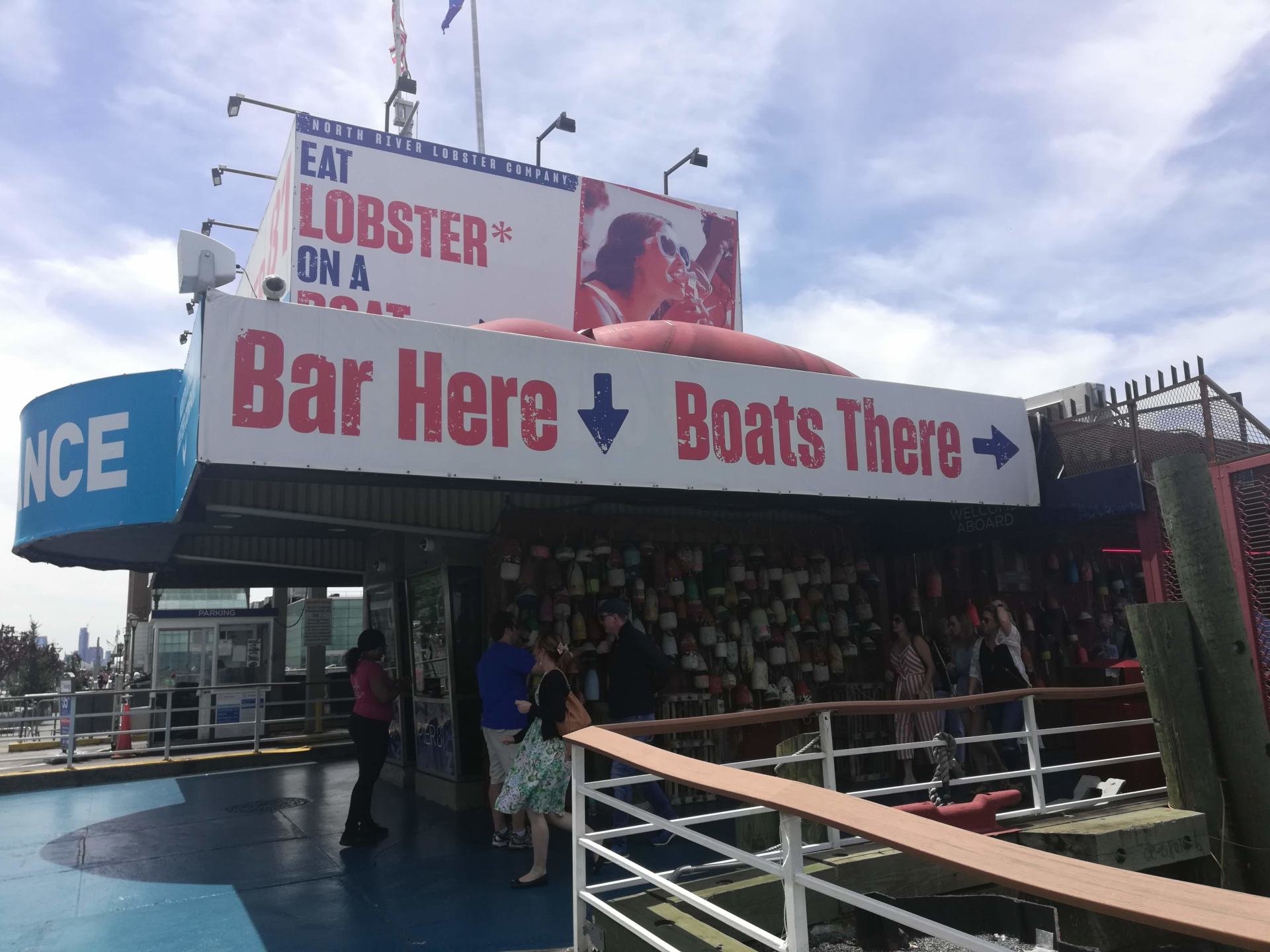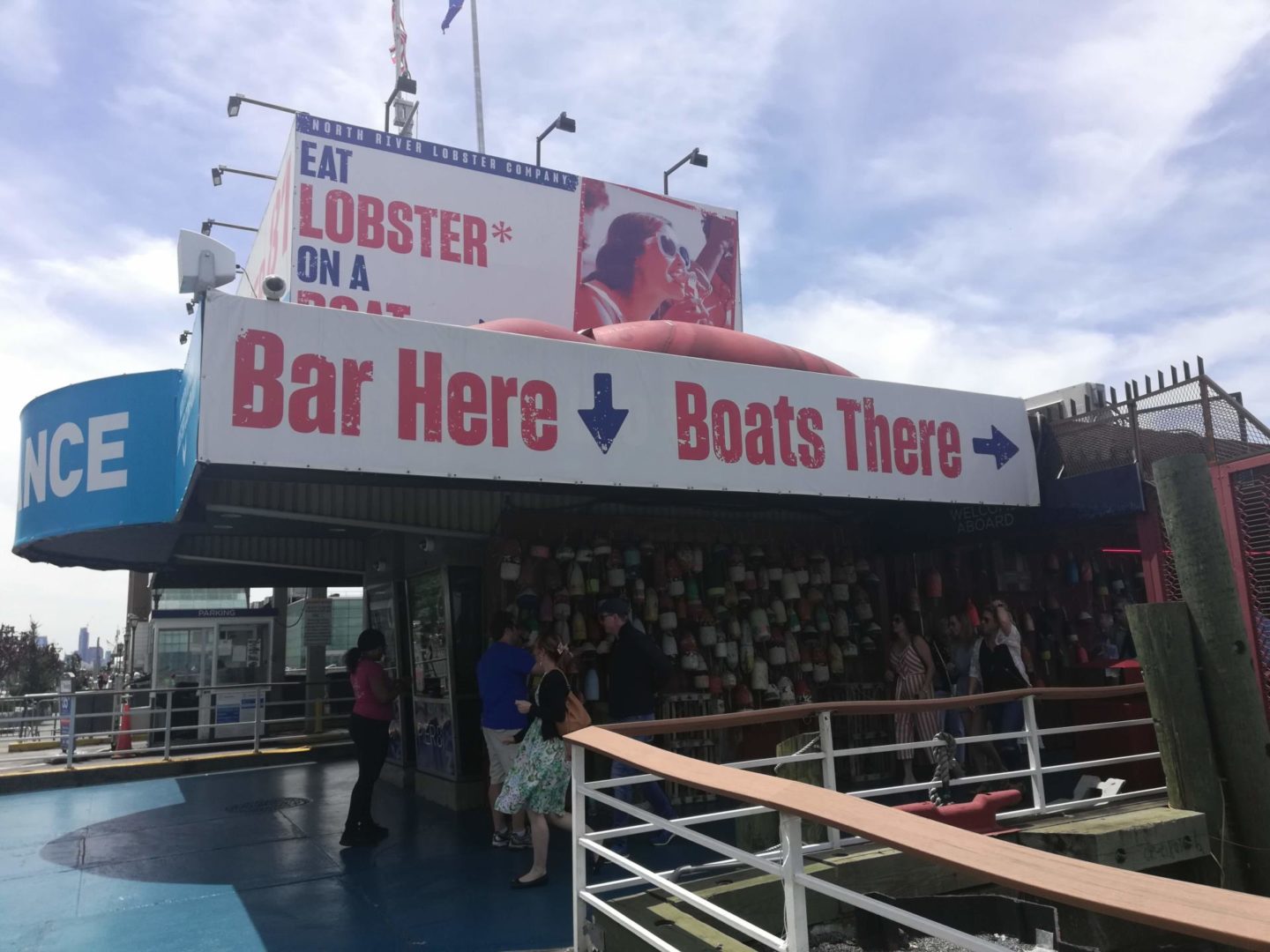 Now please don't go on this thinking that you are going to get a nice tour of the Hudson River because you won't. The price you pay to get on the boat is $10. Once you are on the ride lasts for 1 hour, then you will dock and people can get on and off. Once you are on, you can stay for as long as you want.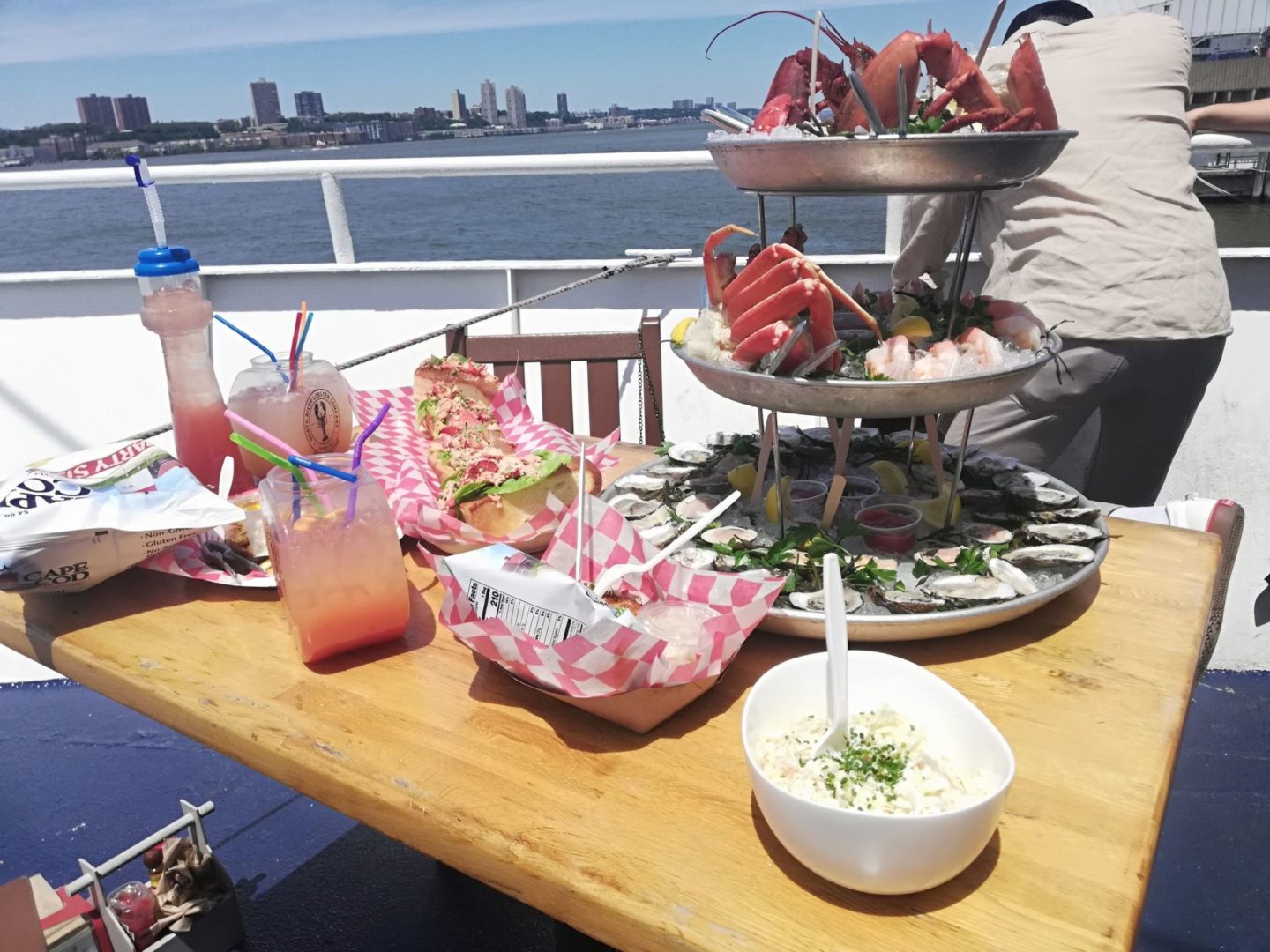 The $10 doesn't include any food or drink. Anything you want you will need to pay for. It's not something I would do solo, you are much better going with a small group so you can make the most of the raw bar and huge lobster roll. Solo it could get a bit pricy, and there isn't much to see.
Viatour does a $50 deal where food and drink are included which could also be a good option. Go with friends and enjoy eating ALL the lobster you can manage is my advice.
Statin Island Ferry
On a budget and want to see the Statue of Liberty? No worries, get yourself on the Staten Island ferry. No ques, it's free and you can get some pretty great images on a good day. If you have a telescopic lens even better!
Once you get to Staten Island you will need to hop off the ferry and then walk around to get back on to return to Manhattan, a bit annoying but it's FREE so no complaints here.
North River Ferry
Another favorite of mine is to skip the subway on a Saturday and instead get on the North River Ferry over to Brooklyn. It costs the same as the Subway and you can get some great shots of New York. What to do in Brooklyn? Brunch of course?! Brooklyn on a Saturday is all about brunch and bottomless mimosas.
Final Thoughts
So that's my hit list of fun things to do on the New York waterways. Want this on your phone? I also wrote all about it on the Vamonde app. Have fun in New York City!
Looking for somewhere to stay in New York? Here are a few places that I recommend:
Budget: Hotel 31 or Hotel Mimosa
Mid: citizenM New York Bowery, 414 Hotel or Times Square Central Park Hudson Yards
Luxury: The Bowery Hotel