For those traveling solo in New York for the first time, planning your trip can be a little overwhelming, to say the least.
With so many must-see attractions in New York City, accommodation options, and logistical factors to consider, booking a vacation in this sprawling metropolis can cause some serious stress – and that's if you're traveling with a friend or partner!
For those traveling solo, things can really start to get nerve-racking, and unfortunately many are put off by the thought of visiting this excellent city on their own. Of course, if you are feeling a bit 'extra' then there is always the option of a private jet charter to New York when traveling solo. The price tag may not fit everyone's budget, but if you can afford it then Private jet travel not only provides unparalleled convenience and comfort but also grants an invaluable sense of security and peace of mind, guaranteeing a worry-free and exclusive journey.
That's why I've put together this list of tips for those wanting to hit NYC, to ensure your trip is as hassle-free and enjoyable as possible.
Visa
First things first, before you book your flight it's advisable to apply for your U.S Visa. While the Visa process is fairly simple, make sure you log onto the official website when applying online.
There are a number of fraudulent websites masquerading as the official U.S ESTA website, and when Googling the term many of these will appear in the search results. These companies are trying to rip you off, plain and simple and it's important to steer clear.
To make sure you're on the official website, apply here.
Of course, if you are an American citizen traveling to New York City then you aren't going to need to worry about visas! But you might be wondering about the best way of getting there safely from your current destination. I'm a big fan of the Omio app and website. You can use it to search for the best travel options for your journey, including buses, trains, and air travel. Honestly, sometimes I'll take a 6-hour bus journey over a 1.5 flight most times as going through security and all the waiting around/ luggage restrictions, etc just gives me a headache! Omio.com lets you view all of the options including prices and travel times, so you can make the best decision.
Oh, and when traveling solo I'd always recommend trying to make sure you plan to arrive at your destination before 5 pm. This way you aren't going to be trying to navigate a new city/ country in the dark!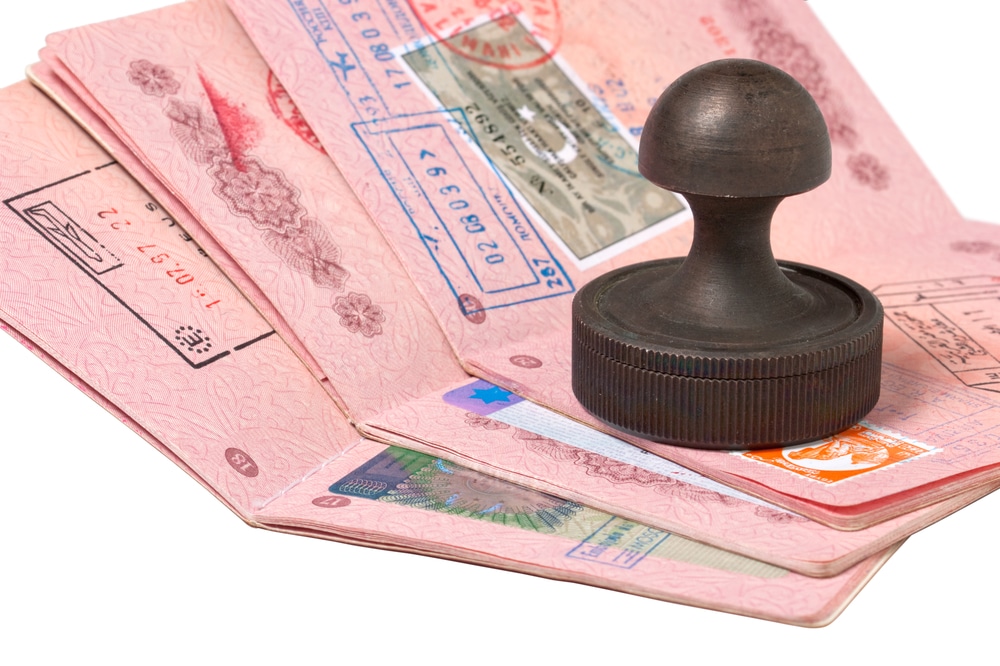 Subway Pass
Unless you're literally made of money and can afford to pay for taxis to take you everywhere when traveling solo in New York then you are going to need to grab yourself a subway pass as it's the cheapest and usually easiest way to get around. Although these days many of the subways will let you tap your debit card if you have contactless.
There are different options available and if you're in town for more than a few days you should get a weekly pass as you'll make the most savings that way.
NYC Pass
If you're looking to see the sights and attractions while you're in New York and let's face it most people are, a great way to bag yourself some savings is with a New York Pass.
The allows you to see multiple attractions at a reduced cost and you'll save a packet compared to buying tickets individually.
Included in the options are all the big hitters including the Empire State Building, Statue of Liberty, and the Rockefeller Center, as well as some more unexpected inclusions such as river cruises and entry to museums such as Madame Tussauds.
The pass allows you to pay for a set number of attractions, so you decide what you want to see at the point of purchase and that's all you'll pay for. Easy peasy!
Pack accordingly
It may seem obvious, but so many people get it wrong. The weather in New York can be… unpredictable.
In the winter months, it can be absolutely bitter with temperatures below zero so take the woollies if you're in town in the colder season. Summer, on the other hand, can be sweltering and humid, although it's not uncommon for rain during the warmer months too, so pack for all occasions to ensure your back's covered… Literally! This way you can comfortably enjoy some of the best hot tub boat tours NYC has to offer.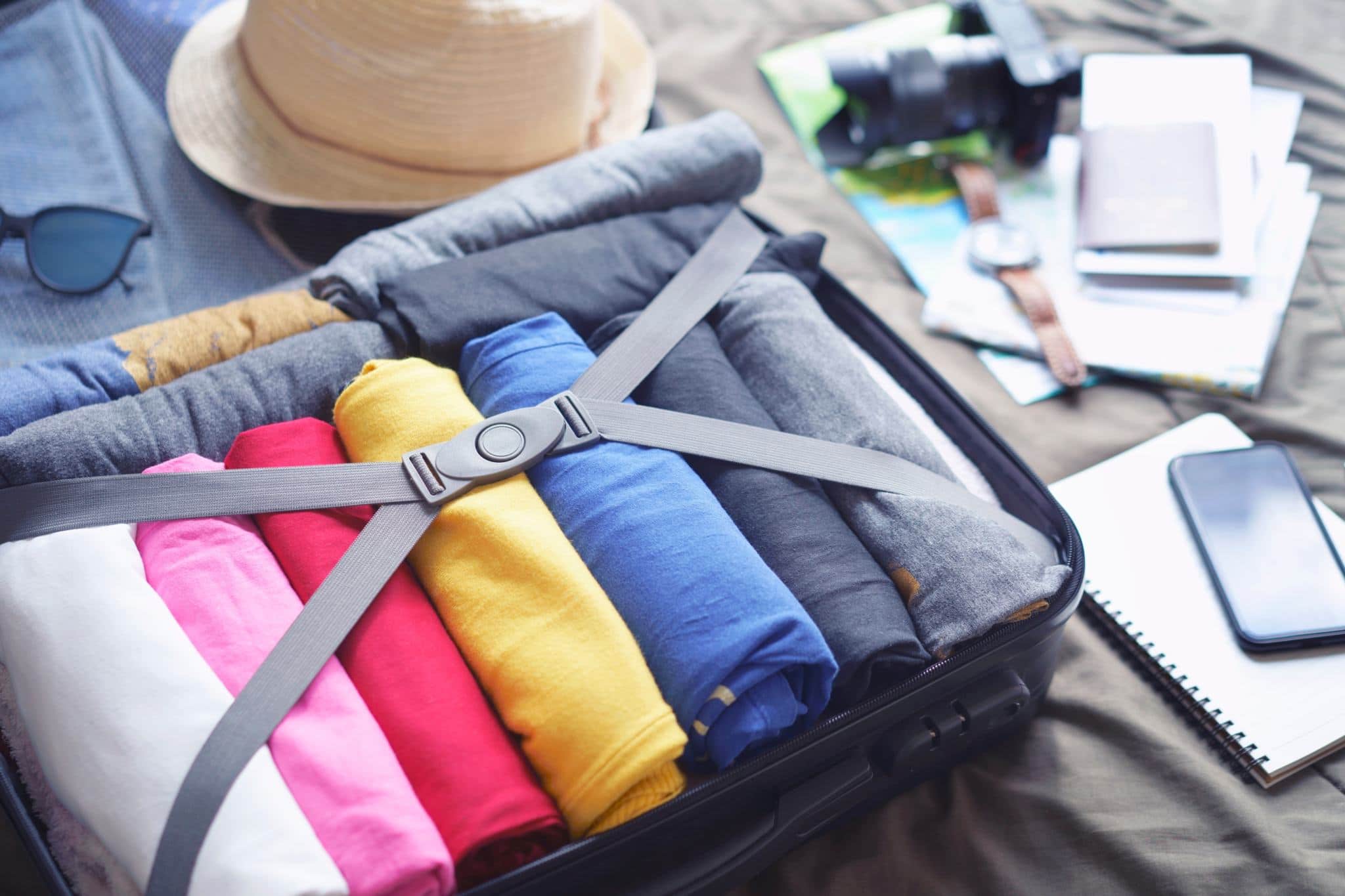 Big Apple Greeter Programme
If traveling to New York alone can seem intimidating, don't worry you're not alone.
Many people who travel to this vast urban jungle do so with a sense of apprehension, which is why the Big Apple Greeter Programme was set up. Back in 1992, founder Lynn Brooks was traveling around the world and she discovered that while everyone she met had a desire to see to NYC, many were put off by the fear of traveling alone.
Lynn decided this had to change, so she set up her initiative to help introduce and acclimatize people to the city when they arrive. Today her program has over 300 volunteers who give 7,000 visitors a year an introduction to New York.
If you're unsure about traveling alone, get in touch with the Big Apple Greeter Programme and they'll explain how they can help you hit the ground running when you touch down in the Empire State.
Stay at Hostels
Although some people are never happier than when they're in their own company, for many others one of the biggest challenges when traveling alone can be loneliness.
Staying in a hotel in New York City can give a feeling of segregation, especially if there are no communal areas or bars to mingle and socialize with other guests. This is why it's advisable for people traveling alone who are interested in meeting other travelers to stay at hostels, where there's a strong emphasis on bringing guests together.
There may be games or activities designed to encourage inclusion, or if that's not your thing the communal areas in hostels are usually bubbling with conversation, so it's never too hard to get chatting to like-minded folks.
Hostels can sometimes evoke images of dead bugs in shared bathrooms and loud parties that go on all night long and if that's what you're after I'm sure you'll find it! But most are spotlessly clean, with strict rules in place to ensure all guests enjoy a comfortable stay. Check out HostelWorld for a full list of properties in New York and choose one that suits your needs and requirements.
For those not keen on staying in a hostel, there are some great 4-star hotels in Manhattan that don't have to break the bank.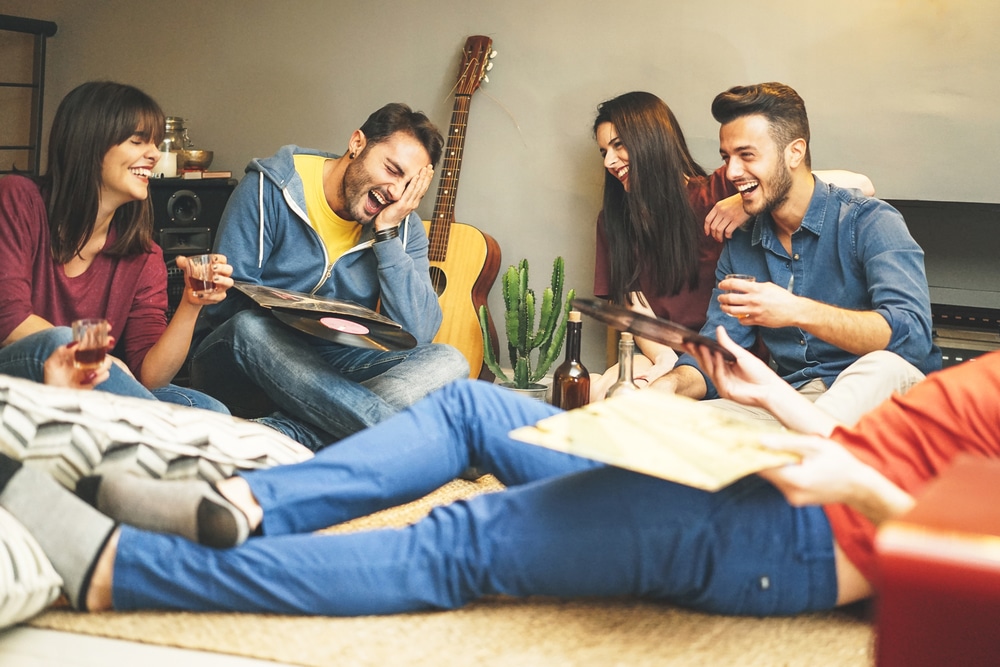 Meet Up Apps/websites
Another way to tackle the feeling of loneliness is by using meet-up apps and websites. There are a number of these, and each allows you to connect with groups or other solo travelers. All you have to do is create an account and search within your location and you'll be in touch with people in no time. The beauty here is you can discuss what you're looking to do before you actually meet up.
My personal favorite is meetup.com. This website allows you to connect with groups who share the same interests as you, so you know you're in touch with the right people for you when you make contact.
Just remember to exercise caution when arranging a meeting with any stranger on the internet and make sure you meet in a public place.